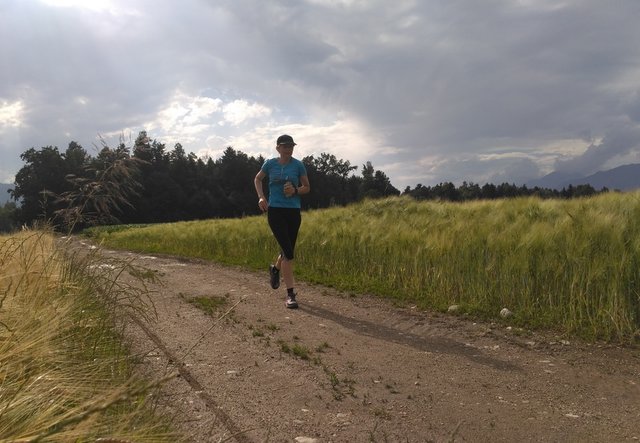 Sunday at home in Kranj. I always get extra running motivation when I am preparing Runner of the Week post for @runningproject! I cooked very tasty vegan lunch (rice with lentils dish and tofu slices with spices plus the very big bowl of green lettuce salad). I also tweaked and changed the outlook of this daily posts... Do you like it? And yes, there was the run as well...The plan was that @blockchain48 and I would go on an afternoon run in nature. And we did... Read on!


Enjoy the movement... it really can change your attitude towards everything and anything.


Pain in my leg is slightly better. So I thought I would go for a bit longer than 2 kilometers. The whole running was compiled of 3 runs as you can see. Why? Well, it was really hot and after first a bit faster good 4 kilometers I had to stop a bit and continued with much slower pace. Then I stopped to drink water in a nearby cafe. Last part towards home was the short run at a medium pace. All together it was 7,3 kilometers at 3 different paces.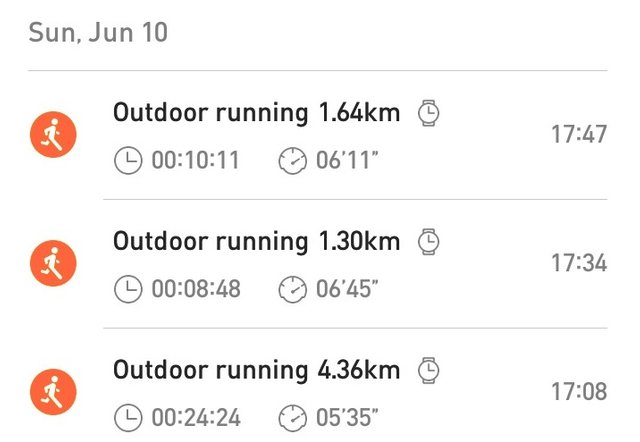 Daily run #742 on 10.6.2018


I invested part of Sunday's time to upload new MP3s on my phone... I got fed with what was on my playlist... I listened to all of it too many times. So I listened to some old hits from Badly Drawn Boy, Anastacia and some others that I know that would work great as running music. Anastacia was on today's menu. It reminds me about the road-trip through Ireland in 2002... and works nice as running background.


I've been running each and every day since the end of May 2016. The Running Streak continues and you can see and follow my daily pics also here: daily runs since 30th of May 2016.


Bovec half-marathon on 15th of September.


Who am I?


I am honored, happy and proud to be part of Runningproject. @runningproject is a diverse community of runners on Steemit. For more information about the @runningproject please read ''The Steem Running Project: Introductory Post'' and The Steem Running Project: 9th Status Report, Runningproject has reached 300 SP!!!!. Kindly invited to apply for an approved runner! You will meet runners on Steemit, exchange valuable information and experience and you can even get Isotonic after your run(ning) post! Read also this post about Isotonic.


I also participate in #runforsteem and #steemactivities. You can join too!
---
Thank you for taking time and stopping here.
I do appreciate your comments with added value, upvotes, and resteems!
---

All photos used in the blog are from a personal archive and are made by Xiaomi Redmi 3 phone.