Italy is the nation known for its beautiful beaches, the Vatican, the famous Colosseum and football players with nice haircuts. If you want to spend some time in Italy virtually, we will in this article tell you how you can get an IP address in Italy easily.
Italy is a nation that looks like a leg with a shoe kicking a football (if you haven't thought of it before, look at the map once again). It has about 60,000,000 inhabitants and a language that looks beautiful. The history of the nation is outstanding, especially as you dig into the parts dealing with the Roman Empire.
Today Italy is one of the most visited nations in the world, and of course the capital Rome is one of the most beautiful and interesting cities in the world. Now, as you look for information on how to get an Italian IP address, you might need it because you have fallen in love with the nation during a holiday, or maybe you have lived most of your life in Italy, but now that you are living outside Italy, or maybe just went on a holiday to somewhere else, you need to get an Italian IP address for some special reason.

Why do people need an Italian IP address
The most common reason for people to be in need of an Italian IP address is that they are suffering from blocks that make certain content online only available to those actually located in Italy, meaning that they have an Italian IP address. Due to copyright restrictions several TV channel uses this on their online broadcasts, making them only available to people actually residing in Italy. The most popular TV channel in Italy, Rai (Rai Uno, Rai Sport, Rai News and so on) use such limitations to make their broadcasts available to Italians only, and maybe that is the reason that you are currently looking for an Italian IP address as you want to watch Rai TV or maybe some other Italian TV channel such as SportItalia, LA7 and many others.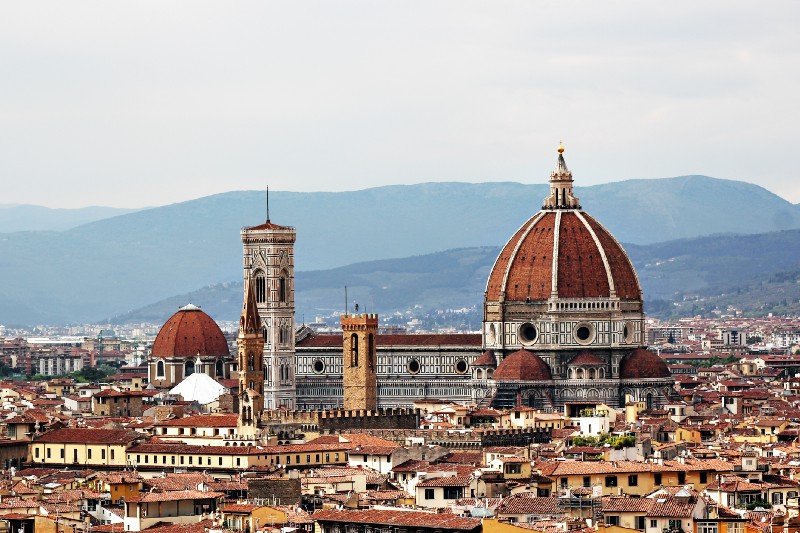 Get an IP address in Italy — Photo by Jonathan Körner on Unsplash
How to get an IP address in Italy?
Enough chat about what an Italian IP address can do for you. Let us deal with how you can actually get an IP address in Italy. Most people look for a solution as they want to watch some online content and they are in a hurry. It means that you want an Italian IP address, and you want it now. A very quick and easy way to get an Italian IP address is to use a VPN solution. A VPN is a private tunnel set up between your computer and a server in Italy (in this situation). The server you connect to will send your information and requests on to whatever website or server you want to visit, and since that server is located in Italy, you will get an Italian IP address, surf safely as the connection is encrypted and unblock all content online available only to people in Italy.
The best service that can do this for you is HideMyAss. They have a great product which is extremely easy to use and if you visit their website and sign up for a one month, 6 months or 12 months, you can find yourself surfing as an Italian in less than 10 minutes.
Italian IP address in less than 10 minutes
Sign up for one of their packages
Download their client
Connect to one of their servers in Italy
Restart your browser
Surf the Internet with an Italian IP address
It is time to enjoy Rai Sport or whatever online content in Italy now. If you have not yet visited the HideMyAss website, click the link above.
Good luck! Avere un giorno meraviglioso!