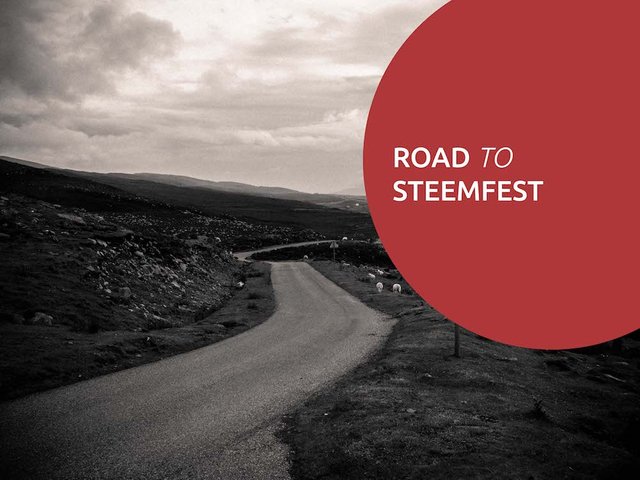 The 'cue' for this weeks 'Road to Steemfest' series initiated by @anomadsoul is 'expectations'. Expectations about Poland and the (social) activities we'll do there. Since my expectations thus far only go as far as 'yay I'm going to meet so many people!' I hadn't really collected my thoughts on Poland itself. But it's a great exercise, so here I go:
What do I know about Poland? (Not much)
---
Well, first things first: I've never visited Poland before! Even though there is only one country separating The Netherlands from Poland (Germany) I never had a reason to visit yet.
Once you live in Europe it only makes sense you're not so much 'European' but break your identity down to even smaller entities. The Netherlands is often seen as part of 'Northern' Europe: crappy weather, rich, high scores in all kinds of lists that say we do well on education, (relative) happiness and low-crime. Poland however is part of 'Eastern' Europe which has (mind you, I know they're simplistic!) short-cuts in my brain to slavic influences, catholicism and cheaper living standards.
Poland is not a country that gets a lot of attention in Dutch media, although this year it did make the news because the current 'conservative' government is limiting access to abortion in a new law which made literally thousands of men and women go on the streets to protest.
From a travelers perspective I see countries of Eastern Europe also as the new breeding ground for creativity, art and undiscovered nature, so I feel Eastern Europe will start to see more tourism in the years to come and probably also get a better identity than the simplistic one I just shared in the paragraph before.
As a photographer: YAY such gorgeous and colourful architecture! I will have a blast collecting these tiny details of the colourful buildings in the old town of Krakow.
Lastly, Poland is the country that has Auschwitz, a place I want to visit so I can see that very very dark bit of history more up-close. The last time I saw a bit of the traces of the Nazi regime was in Prague where I visited an old cemetery where literally layers upon layers of bodies were buried because there was not enough space to burry them next to each other, so instead layers of new earth were placed on top of the previous layer. The inside walls of the church on the graveyard were covered in names of the people that had died. Walls and walls and walls of names. I will never be able to fully grasp the size of what has happened during WWII, but thinking back of the impression visiting that graveyard left with me I can only be scared about my visit to Auschwitz.
What about Krakow?
---
Now I am one of those travelers that likes to know the 'off the beaten track' places before they research the Tripadvisor Top 10, so I researched the 'hipster guide to Krakow' and the 'off the beaten track to Krakow' and those things made me very excited. I feel there will be a lot of culture and innovative art scenes that I will try to visit once I'm in the city. I might book a few days more than strictly necessary for SteemFest so I can do some art crawling and see if I can find some street art murals since they tell me a lot about the vibe of a place.
I expect a lot of vintage shops, antique shops, museums and little eating places. The impression a short search on AirBnB left me is they have a quite modern feel for design like The Netherlands, but then combined with old architecture, a combination I find very interesting and tickles the creative part of my brain.
I'm super excited we're going to Krakow and not Warschau since I read Krakow is actually the 'cultural' highlight of Poland. Also, I have a 'second city syndrom' since I live in the second city in The Netherlands and often like those better.
Speaking about 'second'... I'm probably going to be staying in the 'second' hotspot of Krakow (of course Old Town is the first), Kazimierz, which is the Jewish quarter and well-located compared to the SteemFest locations. I love second places within a city as much as I love second cities: enough buzz to be able to find everything you need (well, food and art that is for me) without all the lost tourists. Even though you could say I'm a tourist I never travel like a tourist and feel more at home at places where the locals feel at home as well.
Social?
---
I believe there will be no difficulty to find amazing places to eat and drink and be social in this super cool city in Poland. There will be some talks, someone shouting 'hey let's go eat!', and we'll all have a great time bombarding cozy restaurants with too many of us barging in at once.
I'm super social in an introverted way: we can have long in-depth secret uncovering talks especially when in a one-on-one kind of setting. I'm not the kind of person that attracts all attention (or needs it) and I am certainly not the one who knows how to do more superficial chit-chat very well. My physical challenges make it harder for me to 'enter' a conversation if everyone is hanging at a bar, or dancing, or suddenly a group decides to 'go for a walk to the other bar only twenty minutes away' - So I'm a bit worried about how easily I will connect with people I've not already connected with before, but I wrote about these challenges before and also know some people understand my challenge and will try to make it easier for me. I'll probably meet less people then the average extravert but those I meet I will have really met.
That's the power of introverts :-)
---
The more I write these #roadtosteemfest posts the more I feel like going! I honestly thought I would come up with nothing for this post, but see what happened! I did. I'll spend a good part of this weekend going through more posts and hope to connect with a few more people who I'll meet in November. Cheers!
---
Previous #roadtosteemfest write-ups: