100 Articles on Reddit Curated Publications List
New content platforms like Steemit take some of their features, like upvotes and ranking, from the pioneer of Reddit. Built in 2005, this was a discussion board that quickly became incredibly popular in use. Previous platforms like Digg and independent forums quickly became overshadowed by the quick expansion of subreddits focused on a variety of topics: political, social, or arts and entertainment.
The innovation of social media like Reddit has had a profound effect on society and media and has been studied in academic literature over the past 12 years. To showcase some of the research and literature, below are the top 100 most cited publiations that mentioned Reddit in their title.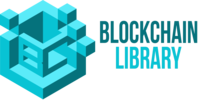 The Blockchain Library's goals are twofold: to provide easy access to resources on cryptocurrency research for scholars, academics, analysts, and anyone with an interest in cryptocurrency publications; the second is provide an archive and historical timeline on the development of the blockchain field and to document the journey of its growth.