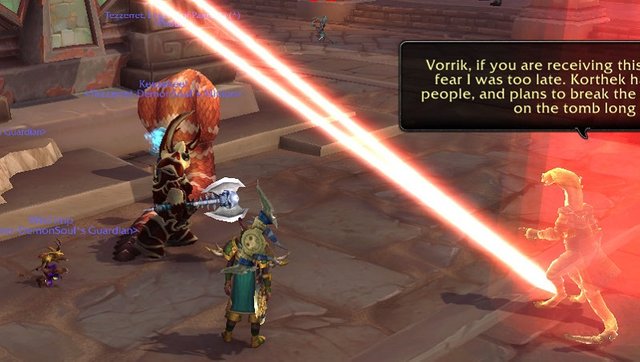 Sometimes I write crazy long comments and these days I've been feeling like I should just make them a blog post instead if I feel it is warranted. This is one such case.
These are my thoughts on supporting returning people who abandoned the platform for the better part of the year. I have broken it down into 3 different points of views I have or have had in the past. While I wont know 100% till the time comes I do have some rather strong viewpoints about such things. I felt it was time to express some of them as others have done in the past.
My Personal view:
When it comes to my own voting power usage.
I've honestly moved on from so many content creators that are no longer around. When they do come back I am no longer interested in that kind of content they use to produce. They won't even be on my radar in the first place. I have already done a mass unfollowing a few times in the past. There are only a couple of really special people to me that I will still follow even when they go dark. Mostly due to having met them in real life and one because he's a funny guy and I still leave him comments egging him on to say something as he lurks (you know who you are $#@!)!
I have tried to be supporting a few times when people do return. Those people all then quite again a week later anyway. They come back to make some crazy long post 2k+ words. Earn 10 cents and then go on a rant about how no one cares about them anymore. Well, shoot they left without saying a word and more times than not powered down everything as well.
In the worse cases, some of them have come back looking at my attempt to build my account and then want to contact me on discord or make some remake about "how well you have been doing for yourself and now you can really help others out as well." Well, shoot they been sitting at 100% VP for months and never gave me much of a thought before disappearing.
Community View
It's about the content they create at least from my point of view. When they return in masses most will get overlooked as there will just be a river again of amazing stuff. Over time they will be found and they will earn much less like everyone else. As the same amount of support now is spread even thinner.
Induvial community members more than likely won't be as engaging with the newer/returning people as often as they are with older members that have been around during the hard times. They have spent a lot of time and effort building relationships with others and I can respect that.
Returning people should expect to have to work to get back to any positions /titles they had if they were removed. Unless they made it known beforehand that they just needed a break and helped make arrangements so communities were not left stranded struggling to no ends to get it all done unexpectedly. They need to accept while they where gone others had to fill in their shoes the best they could. Sometimes you just need to be happy others were willing to pick up the flag and keep marching forward when you were no longer able to. Otherwise, those places they return to might not be around for them to come back to.
As A Gamer
Back in my youth I help make a guild the top guild on the server I was on. At the time everyone was leaving for World of Warcraft. One of the reasons I was accepted into that guild was because they needed people and they were willing to lower their requirements to find replacements.
(Kind of like right now where communities are promoting people who they would not otherwise consider. An opportunity has not for a while been so high as right now to do something for a community then it is right now. Yet, most don't want to do anything and think someone else is going just do all the work and keep things running so they get there votes. )
Once those who left and caused great suffering and many guilds to disband returned those players were not welcomed back with open arms at all. It was like they had the plague and no one wanted to even be near them. They had been replaced and no one cared about them anymore. Everyone that remained made new friends. Most never lasted longer than a month as they had no place to call home or a community behind them anymore. They went back to World of Warcraft or found another game.
Which makes sense. When guilds are used to having 20+ people they consider core members who help pick up the slack and that number is reduced to 2-5 people having to do everything. They become bitter, tired, and really pissed off when someone just wants walk back in like nothing happened. When certain people expected to just be made an officer or whatever role they had again. When they think the guy who been doing their job is doing poorly at it and they should just get to replace them because "it's me, I'm back." No, the small group of people who were silently suffering and giving up time from other parts of there life trying to carry to much weight for far too long would not allow that to happen. They learned to make do without.
Final Thoughts
I expect all of these and many more viewpoints I've not expressed to be carried out when Steem stabilizes or it becomes winter time and everyone is "trapped" in their house due to cold weather so they come walking back in saying "summer to fall I've had a blast. Oh, Steemit is still around? I've no posted in ages!!!! Where are my upvotes I'm back…"
I can be understanding when life gets in the way and you just have to use your time elsewhere to be able to put food on the table. I"ve disappeared from Steemit for a little while before and that won't be the last time I suspect. Life struggle happens and they suck. I had to work my way back up to where I am today. I missed out on the great opportunity that would have been worthwhile to have now. I can understand when you feel burnt/no longer have the time to put in and you just need time away.
People should take vacations. They should get a break. It's ok to post once a week or a couple of times a month if that just how life is for you right now. However, when you abandoned your friends and the platform entirely I just got one thing to say –meh.
Cheers! I'm a time traveling cat or a crazy person. You decided.
Information
Screenshot were taken and content written by @enjar. Screenshots are from a game called World of Warcraft.