Steem - The Dysfunctional Family I Never Knew I Wanted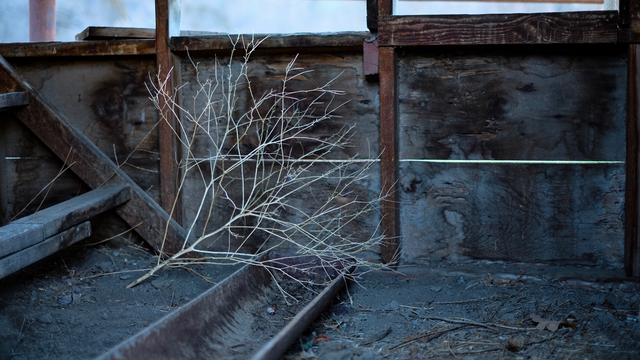 Lately I have been doing a lot of questioning - questioning what I am doing here, what my end goals are and what the goals of Steem are, where the platform is heading, an overall vision for Steem, if there will ever be a balance .. etc etc etc. My mind has just been all over.
I have been here for nearly 2 years and I have spent most of that time working towards this vision I had for Steem - A vision of alternative economy. One which took the control out of middle men's hands and gave it back to the people. One which empowered communities by giving them the tools they needed to build what they would like to see. One which gave individuals ownership of their data and a web 3.0 that could be revolutionary.
I saw this potential, and I wanted to do my part to get it there. So while you may just know me from this blog or llfarms or all those sock puppet accounts I apparently have... truly most of what I have always done is behind the scenes - building. Working and building on what I thought would get Steem to where I thought it could be. I think due to that I see things differently here. I see the shared inflation pool as something that is pulling the price down unless it's being allocated to what "adds value."
This means I find myself annoyed with payouts, including my own. I get annoyed with the farming of autos, the bs posts that are clearly just made to suck as much rewards as possible, the content that is heavily rewarded due to popularity over that which, at least in my opinion, adds value due to attentiveness to those outside of Steem. The projects who seem to just be using the rewards pool to line their pockets without returning any value, the socialist mentality of many as well as some serious entitlement etc. I find myself annoyed often due to what feels like the majority of people only caring about increasing the size of their own wallet rather than increasing the overall value of STEEM.
Why? I don't know and I wish I didn't but maybe because I just have never seen it that way. To me working towards improving the price of STEEM improves all of our investments. And in the opposite taking value while adding none back, decreases the value of all that STEEM we own. Yes, that means I am annoyed often, and maybe that makes me a pretentious asshole due to that... I am not really sure. I guess I have always just viewed things more in a big picture way, which could possibly mean I miss out on smaller details that are also important.. that is completely possible and maybe my focus is completely wrong - old habits die hard.
So I think that even though I am really loving seeing the changes after the fork, I find myself questioning what the end goal is a lot lately, and what my part in it is.
Then after a few conversations, and seeing some recent meet up posts - I realized the reason why that, even with all the flaws, I am a still here...
The Community
That's right, this insane and amazingly dysfunctional family I never knew I wanted. I have met the most amazing people through Steem. Some who quite frankly I can't even stand what they do on Steem, but I love them and will get a beer with them and chat to weeee hours of the morning any chance I get. That sounds snarky, but I don't mean it to be.. I just mean that there is not a single steemian I have met that I didn't enjoy spending time with, even if we didn't see eye to eye on the platform.
That human aspect behind the avatars... that is what I love here - all you crazy bastards.
I saw a few posts about the recent Finland meet up and in one it was mentioned how even though they had never met most of them before, there was not an awkward moment the whole time - and that totally resonated with me. I have been to many meetups and it always feels like meeting old friends... and I think that is something pretty special.
I remember heading to my first meetup - SteemFest 3, which also happened to be my first solo trip overseas as well as many other things, and having anxiety about the idea of walking into a room of people I have never met before... all by myself. It was one of my biggest fears of going, no lie. So the idea that after being there only a few minutes and seeing familiar names, who then immediately felt like old friends (and not having an awkward moment for the whole week) really wasn't lost on me. That is something pretty amazing and not something I have experienced elsewhere.
Since then I got to spend a weekend in a house with Steemians in Austin (something else I never thought I would do) and had one of the best times of my life. Just family and friends making food together and chatting about all things, and well.. you know, that thing that pulls us all together - Steem.
I have always believed that our community is what adds the value here, and I realize that the more I go to non Steem conferences - where that same feeling just doesn't exist. I have this idea in my head that our amazing community may be the special thing needed to onboard "normies" to crypto.. a safe and interesting group of individuals that can immediately welcome people with open arms and offer assistance with anything. Maybe our meetups will eventually become a way to do that, invite people in. I think it could work, and one of these days I'll maybe try to test it out.
The truth is that these meetups (with our dysfunctional family) lead to collaboration and probably some much needed motivation for many to keep going and keep on believing. I know it has for me in the past. And maybe, just maybe they could be harnessed to show the rest of the world why we are all so crazy about Steem. Until then, they just bring us closer together.
So while I sit and wonder what I am doing here and why... I am remembering the dysfunctional family I never knew I wanted.. but am extremely thankful for. The friends I have met in real life, and even those I have not.. who all feel like family. And while we have a few escapees from the local mental facility running around screaming (who I would rather not know), most of you guys I like quite a bit ;) and am so very glad to have you in my life.
Maybe I am just overdue for a meetup, to remind me of why I am here.


Ok enough ramblings out of me...
Thank you all for being you, as you are all kickass human beings that I am glad to know.


Much Love,
Justine