A Post Based On A Thought Dust Bunny Wrapped In A Ludicrous Intent Cookie
---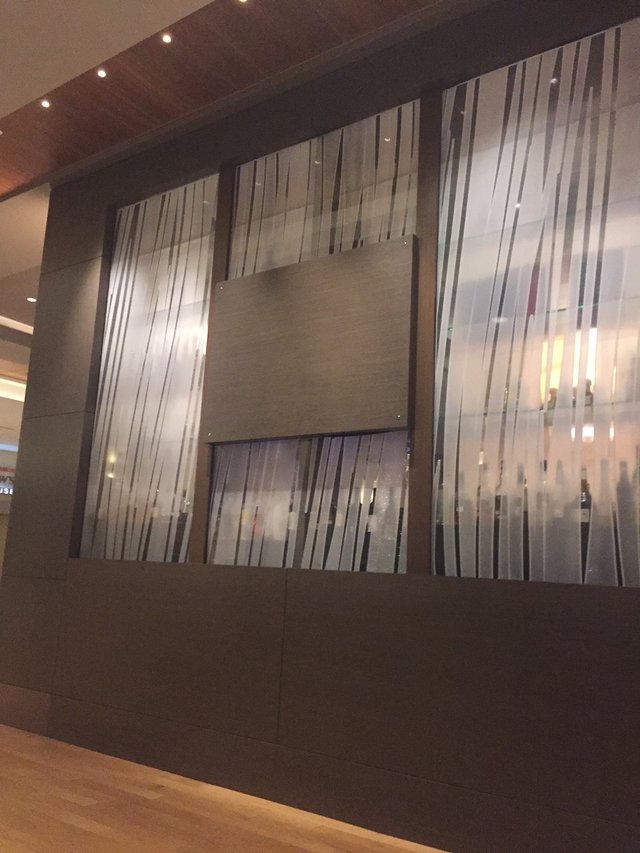 Yesterday, as I organized and processed the holds that came in the courier for our library's patrons, I happened across a digital book that sent my imagination on a bit of runaway bender. These days I feel like the neural pathways that were once so alight and sparking in the creative avenues of my mind have become a touch fossilized and are suffering from a serious case of no imaginative thought entrophy. Then I came across this digital book and the myelin coated, dormant axon engines of that part of my brain started firing again: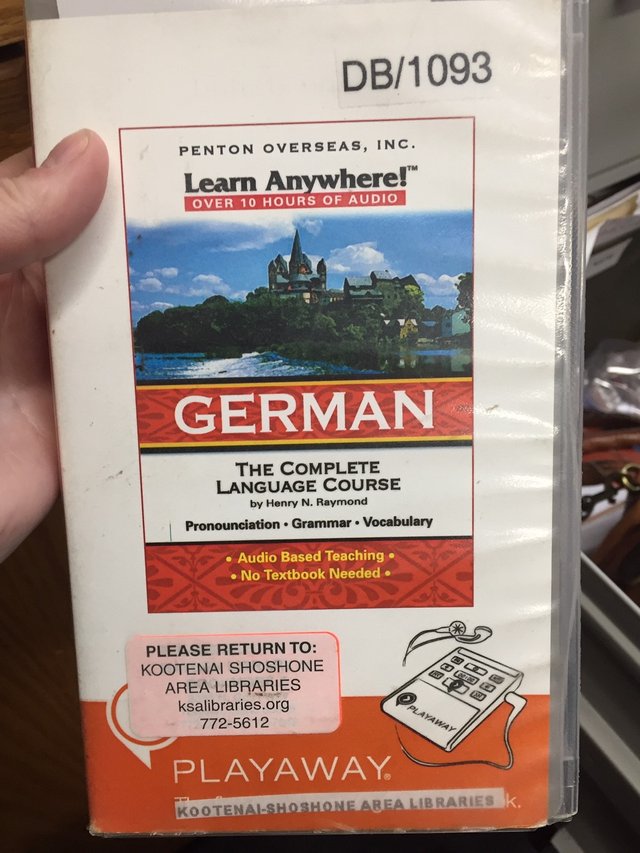 "Learn ANYWHERE!" I suddenly erupted, "I wonder if you could learn German whilst astride a rambunctious steer clad in a purple polyester leisure suit."
My manager, a saint of woman who is used to my moments of imagination fancy started giggling, and like any member of my family, it only takes a bit of bemusement from others to set us off.
"I wonder if that means you could learn German while scraping the plaque off of a Beluga whale's teeth, while clad in an orange jumpsuit and lime green moon boots and eating a watercress and cream cheese tea sandwich." I mused.
Honestly, part of the reason for my mirth had to stem from the fact that just outside the window the after school kids were making snow volcanoes and our library's front yard looked like a scene from CSI-The Warner Brother's Studio Edition. It looked like those kids had murdered a leprechaun and Smurfette on the front lawn, I guess the sight of multi-color snow and the fact that I am pretty sure that I am losing my mind due to an unholy amount of sustained stress sent me careening off into Ridiculous Town on the Weird Quip Train.
It was then I found my musings regarding all the wondrous places you could learn German, if you truly could learn it anywhere, derailed. Instead of spending a few more glorious minutes pondering all of preposterous settings in which I could learn a pretty smashing language, I had to get back to work, for hours, and hours, and hours. There were holds to be processed, books to be checked in and shelved, kids to be picked up from basketball, dinner to attend, 4H meetings to conduct, and so on and so forth. So often the business of being an adult can be spirit down dragging and redundant, a creativity sucking endeavor in the inane. Sure there are good things about being a responsible grown up, but sometimes I'm gonna be honest, I'd rather be riding a steer, clad in purple polyester, and learning GERMAN!
Wacky Request Of Wackiness Time: Where is most creative and/or incredible place you can think of to learn German, anywhere?
---
---
And as most of the time, all of the images in this post were taken on the author's probably can learn anything, anywhere iPhone.
---