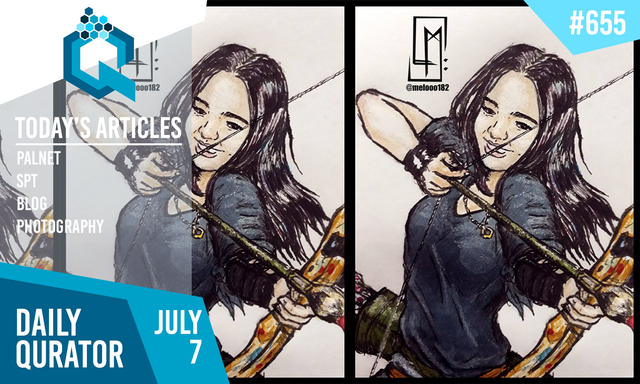 Cover graphics by - @aaronleang

Welcome to the first Qurator Treasure Hunt!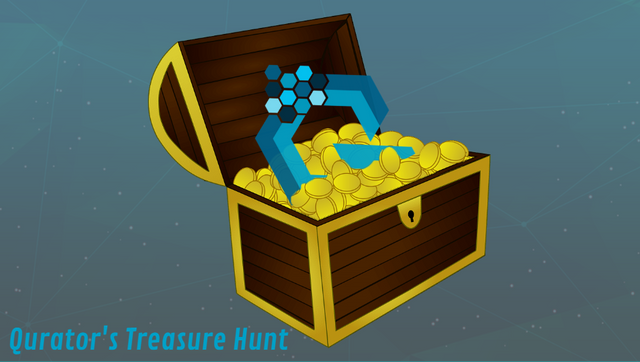 Source: Pixabay
The game is simple. We will give you a list of stuff you have to find and take a pic of in order to win some Q tokens.
The "treasures" to find will be given in our DISCORD. The members have to make a post with all 7 treasure objects. You need to post photos and you have to hold a piece of paper with your steemit name (or take a selfie with the object) and "Qurator's Treasure Hunt Week 1" written on it for us to be sure you took the photo. It can be an object, an animal, a reaction or emotion. The best 5 posts will get 5 Q tokens each. You have to add the tags "qurator" and "Qtreasurehunt" to the post. You will have until Monday to make the post and the winner will be announced on Tuesday in DISCORD. There will be a special bonus of 5 Qtokens for the most creative post. So make sure to be creative and have fun with those photos!
The "treasures" you will hunt this week are:
Q - qwerty
U - uniform
R - relax
A - ancient
T - traffic
O - overjoy
R - rhythm

Welcome to the 655th Daily Edition of the Daily Qurator. Below you will find some awesome members of @qurator that worked hard to post some good quality content for all you awesome Steemians to enjoy!
---
Your Quality Curator ~( @goldendawne )~ Presents:
---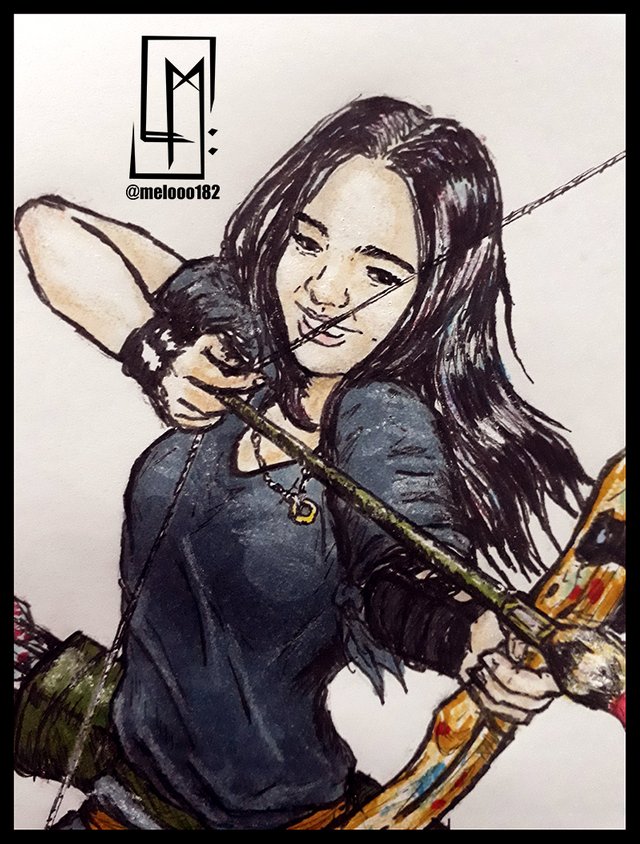 Drawing With A Twist: Bow And Paint Brush: Ranger Jacinta
Saw it in the @steemartists chat group on discord and thought it would be a really fun challenge, the point of the contest is to draw Jacinta drawing a bow but instead of arrows she shoots paint brushes
WHAT A GREAT drawing! @melooo182 did a fabulous job creating this!
Used mechanical pencil, colour markers and Inkpen.
Took me around 3 hours
---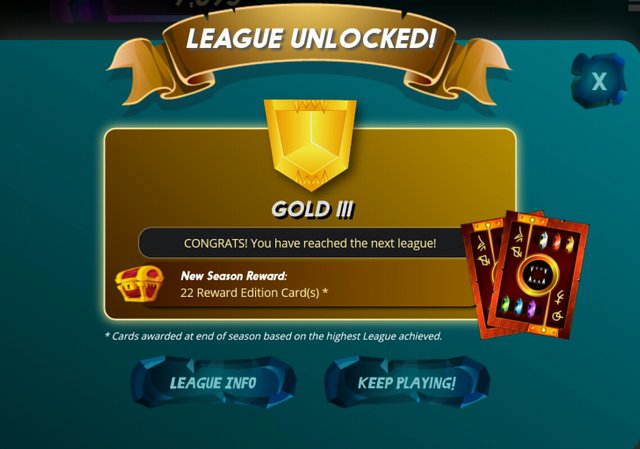 My Daily Splinterlands Quest Rewards - Quest 4 & 5 - Gold III Unlocked!
With this post, I present a follow up of my first three Splinterlands quest rewards which are my 4 and 5 Quest Rewards
I must confess, I am very happy with these rewards as they are better than what I received for completing my first three quests. It is the second time I'm getting this Goil foil Mushroom Seer and I felt delighted to just level it up!
So what did @akomoajong do? And what were the rewards? Check out the post to see what happened!
---
Diversification In A VIBRANT Steem Economy!
When I arrived on the Steem scene, just a mere two years ago, there were only two tradable assets in the Steem ecosystem- Steem and SBD. Many chose to "Power Up" their Steem (with the promise of earning more of these tokens,) while other's bought and sold the coins as speculative investments. The Steem economy was stale, broken, and kinda boring
It seemed like Steem was withering away, becoming a home for only the hardcore believers of the platform. Then something magical happened!
So what does @mcoinz79 think the saving-Grace of steemit was? I think we all have an idea! Do you agree? Share your own experience!
---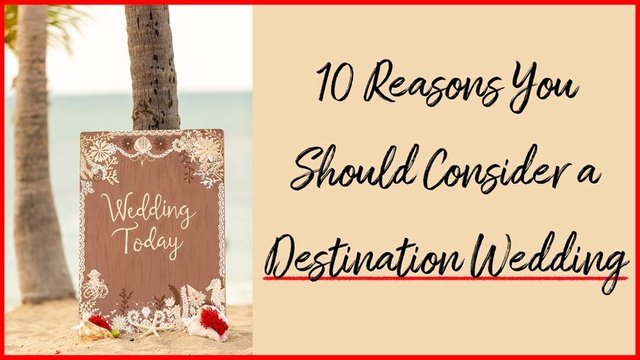 Top 10 Reasons You Should Consider A Destination Wedding
When it comes to planning a wedding, there's a lot to consider. One of the key decisions is where should I have my wedding? It's almost even fair to say it can "make or break" your wedding day. And in my humble opinion nothing beats a destination wedding and I'll give you 10 reasons why!
Do you have wedding nuptials in your near future and not sure what to do? If that's the case, then @mikeycolon has some great advice to take the burden off of where to have your wedding.
---
<center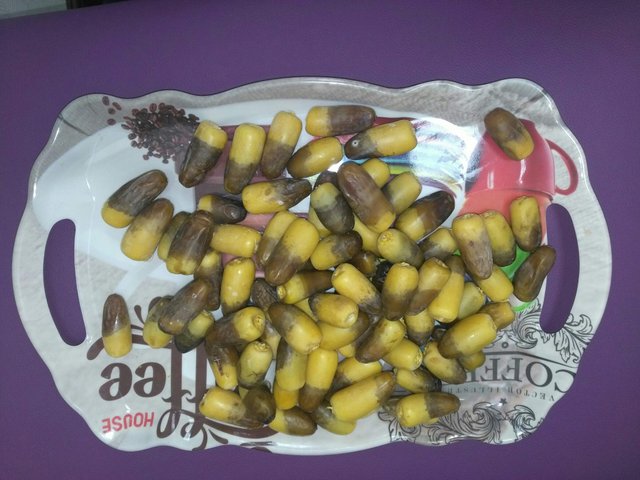 Organic Dates- World's Healthiest Food
Yes! Dates are one of the world's healthiest food. It has several nutrients, fibers and antioxidant. It has natural sugars and a good source of vitamins for both young and adults.
It is definitely worth adding it to your everyday diet
Dates are sure delicious and sweet! See why @shielashraf thinks these are a must have in everyone's diet.
---
@qurator does not explicitly or implicitly endorse third parties opinions or statements in the Daily Qurator. Any statements made in these posts are the author's and curator's own opinion.

Qurator News:
---
Bigger better monthly subs!
We know not everyone can delegate or upvote for larger upvotes. Thus sending in steem allowed for a larger upvote for the month.
It used to be only two levels.
SUB1 = 0.8 Steem for an upvote from 750 SP
SUB2 = 1.6 Steem for an upvote from 1500 SP
We decided to add three more levels to this, with level 5 adding a little bonus in there!
SUB3 = 2.4 Steem for an upvote from 2250 SP
SUB4 = 3.2 Steem for an upvote from 3000 SP
SUB5 = 4 Steem for an upvote from 4000 SP (250SP Bonus!)
So how does that work?
Let's say you send 3.2 Steem with the memo sub JULY then you will get an upvote from @qurator similar to a 3000 SP account.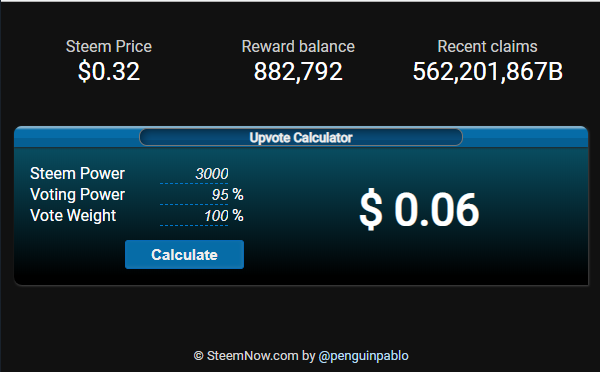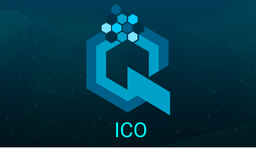 ---
Introducing Referral Bonuses!
Dear Qurites,
We know times are tough now and we all have to push a little bit harder. We came up with two programs that will help you earn some extra upvotes and visibility from Qurator, and will also help Qurator to reach more Steemians/your friends that need some extra help.


Write a post about Qurator.
Our long time members know how it all works. You have been with us through thick and thin.
Share your experience with your friends and followers. We would love to know how our members see Qurator and what they like (or don't) the most about the project.
Feel free to write in your own native language. We are open to all languages and have already translated our main Qurator post to several languages.
Well written posts will receive some extra upvote love from Qurator and a resteem. :) Feel free to drop your post link in our Daily Qurator comment section, so we don't miss it.


Invite a friend.
Do you know someone who is starting out? Or maybe someone who is posting great posts for a while but still need more exposure? Refer Qurator to your friend and after they get approved and become a member you will also receive a bonus 1SBD upvote on your most recent posts.
There are two ways to do it and this is how it works:
| | Option 1 - Referrals | Option2 - Sponsorship |
| --- | --- | --- |
| 1 | You refer a friend to Qurator | You sponsor a membership to your friend |
| 2 | Your friend sends registration fee to Qurator and mentions your name in the memo: referred by @your_steemit_username | You send registration fee to @qurator with your the person's name in memo: @your_friends_username |
| 3 | Our team reviews the account | Our team reviews the account |
| 4 | Your friend is approved - you receive a 1SBD upvote | Your friend is approved - you receive 1SBD upvote |
Keep in mind that all registration rules still apply and all account will be reviewed by our team. You can read about content requirements in THIS post.
Note: Both programs are open to everyone, not only Qurator members.
---
Competitions


We host weekly Photo and Food competitions. Click on the images below to view the posts.
Additionally for all members we have Toss up Thursday, a biweekly free for all post-promotional competition.
| Tasty Tuesday | Toss up Thursday | Photo Friday |
| --- | --- | --- |
| | | |
For Qurator members
For those who would like some extra upvotes from the Qurator project can send SBD and their link to
@qustodian
. This little bot is available to Qurator members only.
- Send any amount of SBD and your link to receive upvotes.

- Any extra SBD will be refunded.

- The bot will upvote your post to the value of 2.35 times the amount of SBD you send.
For Investors
For those who would like to invest some Steem Power,
@qustodian
pays out 90% of all the SBD sent to the account. Delegate minimum of 50 SP to invest and receive daily payouts in SBD.
Delegation links for @qustodian (NOT @QURATOR):
Please remember to leave at least 50SP in your account!
For any other amount feel free to contact us in Discord.
Delegation links for @qurator
After you click the link you will have to check the value, click next and then enter your Steemit NAME and Private Active Key to delegate.
Please remember to leave at least 50SP in your account and that new delegations overwrites the old one. Always use the total amount you want to delegate.
Qurator's Discord Channel


There is more perks and fun stuff on our server:
Feel free to ask Qurator Team questions
Meet other members
Promote your post in our Postpromotion room
Check your last upvote, current tier and @qustodian balance with Quro bot in Qurator-Assistant room
Keep an eye on on Steemit challenges in Steemit-challenges room
Join us! https://discord.gg/pJtWp57

Qurator banners
If you would like to show some more support and use Qurator banners then please head over to this post and copy the banner links from there. =)



»»-------------¤-------------««
Upvoting or Resteeming this post will help us grow and in turn enable us to give better upvotes to our members and quality content creators.
The Qurator project is brought to you by:
@scrooger | @boontjie | @goldendawne | @ewkaw | @ackhoo | @brumest | @stresskiller | @blacklux
Like what we do? Consider voting for us as a Steemit witness.
Active Witness rank: 75
---