Hi, everyone! I was carried away a bit by some important offline tasks that needed to be done. I only have an hour per day to be on Steemit, to read, comment and post, and I had to prioritize. I am pretty sure I missed reading many great posts, but I am back now, ready to catch up. Can't wait to see what do you got for me!
So this is the next part of my psychological series about coping with stress.
Until now we discussed the behavior which would help us deal with stress best. The successful behavior includes the so-called adaptive coping strategies as they help us to go back to normality and keep our stress levels within a healthy range.
But there is no need to pretend that we handle the stress that gracefully every single time.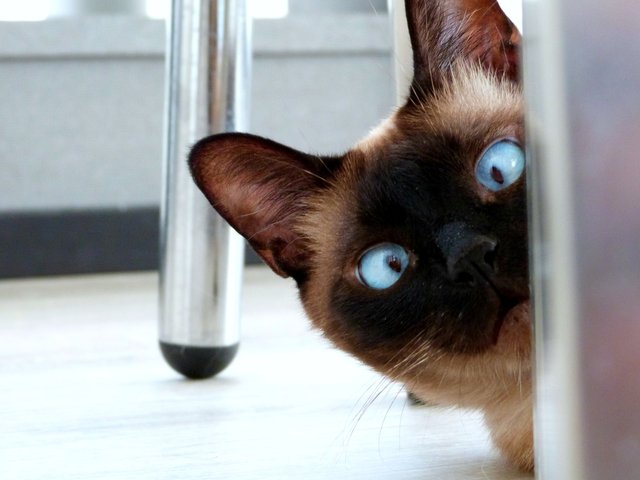 Stress? What stress? I am great with stress! True story!
Sometimes we all do things that we are hardly aware of. Unfortunately, those things make us even more stressed. Psychologists call them maladaptive coping strategies or in other words these are the behavior styles which are not a big help when things go wrong.
OK, I can see you asking "If these stress-responses are not helpful, why do we do them?" Well, one possible answer to that question is that usually, they look like the easier decision. They often may leave us with the false feeling of immediate relief. However, in the long term, they will most probably make us even more frustrated.
However, the majority of us engage in such behaviors without even realizing it. And it is OK, there are not perfect (or perfectly sane :D) people. But if you feel overwhelmed and exhausted by the stress levels in your life, maybe you should take a quick look into the following description and see if something rings a bell.
Avoidant coping strategy
In general, this is the case in which a person avoids a particular stressor in order to feel more comfortable. As I just mentioned, avoidance makes you feel better immediately but it doesn't do anything to deal with the stressor itself. So, in the long term, it is more likely for you to become more anxious or never learn how to deal with the avoided situations.
Let's see some examples.
Imagine that you are a university student and you get really anxious when your exams come. You never feel that you are well prepared for an exam and you fear that you are going to fail. You are so stressed that your stomach hurts and you feel dizzy. You don't feel well and you decide that it would be better to skip the exam. Unfortunately, when the next one comes, you feel even worse. You can't even move your feet to enter the building. So, again, you miss the next one. In the worst case scenario, you could even quit university because of the inability to deal with the issue.
As you probably see, skipping the exam makes you feel relieved immediately. You start breathing normally again and your heart rate gets back to normal. However, the next exam will bring you the exact same discomfort. In the long term, the consequences could be even worse than what they would have been if you had faced the examiner.
You could also use an avoidant coping strategy regarding people or emotions. For instance, you could feel intimidated by your manager and avoid any chance possible to meet him or her. Unfortunately, you will probably feel more and more anxious about running over him/her and you will never learn how to oppose him/her or the authority in general. That will probably make your work experience really an unpleasant one.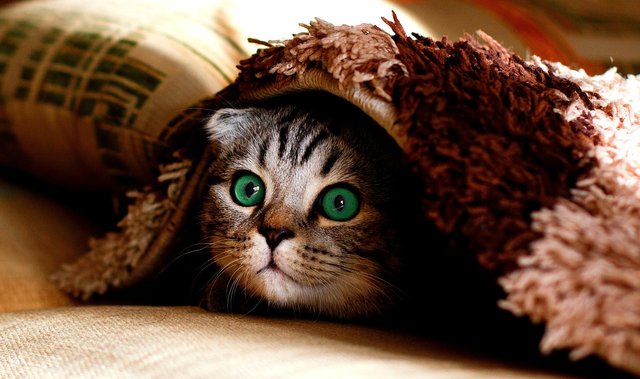 No, I am not hiding from my boss. I am just resting. Couse, I love spending time in the office so much!
There are many variations of avoiding coping style. Let's take a closer look at some of them.
1.Avoiding emotions
Some people avoid particular emotions like anger or sadness. Usually, they seem to be very positive. However, the inability to express your frustration or confront others could make you act passive-aggressively. It could also give you the feeling that you are not in control of your life and you only do what others tell you to do.
2.Social withdrawal or excessive autonomy
Avoidance coping mechanism could be found in social withdrawal or excessive autonomy as well. This is the case when people isolate themselves from friends, family, and co-workers. Some of us demonstrate an exaggerated focus on independence and self-reliance instead of involving with others. They mainly engage in private activities such as excessive TV watching, reading, recreational computing, or solitary work. (4).
Don't get me wrong - it is completely normal if you like spending time on your own. However, it is called an avoidant coping mechanism when you do it instead of dealing with the problem that bothers you. For example, you could tell yourself that you prefer a quiet night at home with a nice movie instead of going out for a date while the truth is that you choose the movie just because meeting new people makes you feel too anxious. You feel better avoiding feeling anxious but in the long term, you risk never meeting your soul-mate.
3. Excessively shop, have sex, gamble
You probably know people who compulsively shop every time they feel distressed. This is also an avoidant coping technique. Instead of shopping, they could also excessively have sex, gamble, take risks, exhaust themselves with sports and work or compulsively seek novelty. (source). All these activities distract them from facing the situation which they perceive as a threat.
Again, the key word here is excessive. Most of these activities could have a positive effect in a time of distress. However, it is not OK if we use them to avoid life. For instance, you could lose yourself in work and come home late every night in an unconscious attempt to avoid a long-lasting conflict with your spouse.
In fact, psychological science is very clear about the long-term consequences of avoiding coping style. A study amongst 194 teenagers showed that those who used an avoidant coping style showed higher levels of depressive symptoms compared to those who actively tried to deal with the stressors in their lives. The results remained the same even 2 years after the first measurement (1).
In 1989 a short-term longitudinal study was conducted within 603 adolescents, grade 6-11. The researchers examined the coping style of the teenagers and divided them into two main groups – approach copers vs avoidant copers. Approach copers reported the fewest depressive symptoms, while avoidant copers reported the most. Some of the avoidant copers switched to approach coping style over time and reported a significant decrease in depressive symptoms. On the contrary, those who switched from the approach to the avoidant coping style demonstrated a significant increase in depressive symptoms. The authors conclude that adolescents who are able to seek for social support, engage in problem-solving, cognitively restructure and reappraise events within a positive light are more likely to successfully go through the challenges of adolescence (2).
What should I do?
Don't worry if you find yourself using a maladaptive coping style such as the avoidant one. You can successfully change your approach toward stress. The research we just discussed clearly shows that people do change their coping styles during their lifetime. It is never too late to start learning how to manage your stress levels better and have a healthier and happier life. Avoidant coping style is commonly used in situations that frighten us like the example we discussed earlier with the exam anxiety. In this case, there is a technique called desensitization which is commonly used in cognitive-Behaviour Therapy. Simply put, it aims to get you used to the stressor so that you don't perceive it as a threat anymore.
In the case I described above, a process of desensitization is when you show for more and more exams gradually in time, so that at one point you don't feel that anxious anymore. Showing for each exam is seen as a small victory which clearly deserves a reward. The reward is up to you – it could be a pat on the shoulder, a nice evening spent with friends, buying yourself a present, etc. I know, it sounds dull but actually, it works.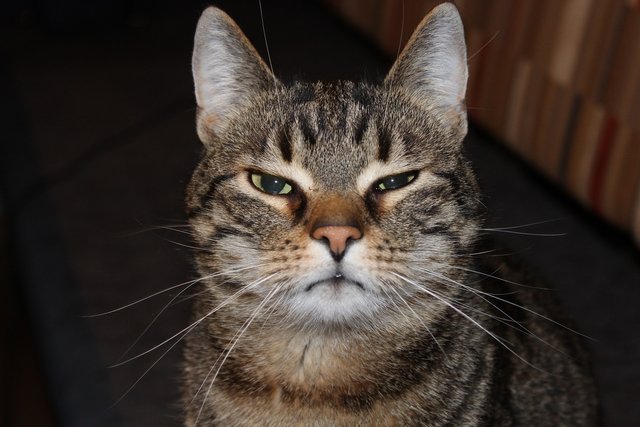 Blah, blah! Psychologists and their stupid methods. I know everything!
I remember myself being anxious about talking in front of a room full of people. However, I started a job that demanded it. At first, I felt very anxious about it. So, each and single time I planned the reward I will get to myself for a job well-done. I also focused on the feeling of relief and satisfaction I will get at the end. It took time but I can clearly notice that I am being more and calmer and confident with every new presentation or training. I even ended up having a workshop demonstration in front of a hundred people in a conference two years ago. And I was cool about it (or relatively cool :D) and even somehow eager to do it.
There are two very important aspects in the example I've just described:
A process of desensitization – facing a scary situation again and again with slow steps like presenting in front of 5 people and gradually increasing the audience.

A process of reinforcement – rewarding yourself for the "victory" or in other words - rewarding the behavior you would like to prevail and reoccur.
Of course, it takes time and a lot of reflection. And there will be failures. But failure is a part of life and is a wonderful learning opportunity.
The process of desensitization is well studied and empirically verified and is proven to be highly effective especially with phobias and anxieties. (11, 12, 13).
This is not your case?
If desensitization is not applicable to your case, there are many other ways to deal with the stress in an adaptive way and some of them were described in my previous posts. You can get ideas how to cope with stress better here, here and here.
If you are not keen on reading 4 other articles, here is a short summary of some of the techniques:
Rationalize your thinking
Usually, when we are put under stress, we act and think irrational. This is completely normal. However, our irrational thinking triggers even more stress-related hormones in the body and as a result, we feel worse. Questioning your assumptions and conclusions is the first step of rationalizing your thinking and calming down. Did you just jumped into a conclusion? Did you over-generalized the situation? Aren't you catastrophizing right now? These are some of the most common cognitive distortions that occur in a time of distress. Try to play hide and seek with them and you could even have some fun :) Which brings us to the next technique.

Use humor
It has been proven that humor has a significantly positive effect on the mind. Some researchers suggest that it could even help the body heal. (5, 6, 7, 8, 9). You can test it empirically – make at least 3 jokes per day, watch a comedy movie, a play or read a funny book and report here the result after a month. Let's try this game, I dare you :D

Appraise the situation
Almost every situation has a brighter side – something that you learn through the process or new perspective and the wider horizons that are opened. What about using your powers to turn the night into a day? Sounds cool, right?

Manage emotions
Of course, there are situations that are so tough that it is impossible to find the silver lining in them. But there is still something left to do to help you survive. You can do your favorite sports and hobbies, meditate, do progressive muscle relaxation and practice mindfulness. And, last but not least, you could talk to a confidant and express your emotions.
In the end
It is not that easy just to choose how to act. Human mind doesn't work like that. As I said before, most of the time we respond to a situation in a certain way and we are not even aware of it.
We have adopted a certain behavior early in our lives and we rarely question it.
That's why we shouldn't judge other people or ourselves for reacting in a bad way. Most of the time it is the only way we know. It takes time and conscious efforts to change your response to stress. And it is a long journey which usually starts from reflecting on your childhood experiences and goes on until recent events. That is why it is always a good idea to consider starting this journey with the help of a qualified psychologist who would know how to direct it. Of course, you can do it on your own if you feel that this is your way and it will work just fine as long as you stay determined to do it.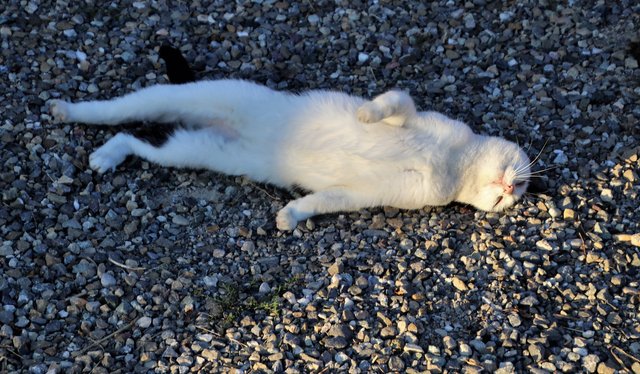 Grrr! It's too complicated! Just give me a pill, OK!
Thanks for taking the time to read this article. Don't hesitate to share your thoughts and feelings on the subject :)
Created by @insight-out, Valeria Sim.
All rights reserved.
Previous articles about Stress and Coping:
How to Cope with Stress? (Part 1) What is Stress?
How to Cope with Stress? (Part 2) Adaptive vs Maladaptive Coping Strategies
How to Cope with Stress? (Part 3) Problems and Irrational Thinking
How to Cope with Stress? (Part 4) Negative Emotions
How to cope with Stress? (Part 5) Humor and Friends
Survivng the Holidays. Psychology Christmas Special
References:
Seiffge-Krenke, I. & Klessinger, N. (2000). Long-Term Effects of Avoidant Coping on Adolescents' Depressive Symptoms. Journal of Youth and Adolescence (2000), Volume: 29, Issue 6, p. 617-630
Herman-Stabl, M.A., Stemmler, M. & Petersen, (1995) Approach and avoidant coping: Implications for adolescent mental health, A.C. J Youth Adolescence, 24: 649.
https://www.psychologytoday.com/us/blog/passive-aggressive-diaries/201011/10-things-passive-aggressive-people-say
Wang, K., David, F., and Jerome, R. (2000). Interleukin-2 enhances the response of natural killer cells to interleukin-12 through up-regulation of the interleukin-12 receptor and STAT4. Blood Journal, Vol. 95, Issue 10, p.3183-3190
Pensgaard, A., Duda, J. (2000). Sydney 2000: The Interplay between Emotions, Coping, and the Performance of Olympic-Level Athletes, Volume: 17 Issue: 3 Pages: 253-267
Bennett MP, Zeller JM, Rosenberg L, McCann J. The effect of mirthful laughter on stress and natural killer cell activity. Altern Ther Health Med. 2003;9(2):38–45.
William B. Strean. (2009) Laughter prescription. Can Fam Physician. 2009 Oct; 55(10): 965–967.
Brandon, S., Lujan, H., Thipparthi, R., DiCarlo, S. () Humor, laughter, learning, and health! A brief review. Journal of Physiology Education, Volume 41Issue 3, September 2017
Kahneman, D. (2011). Thinking fast and Slow. Macmillan.
Garlington, W., Cotler, S. (1968) Systematic desensitization of test anxiety. Behaviour Research and Therapy, Volume 6, Issue 3, August 1968, Pages 247-256
Meichenbaum, D. H., Gilmore, J. B., & Fedoravicius, A. (1971). Group insight versus group desensitization in treating speech anxiety. Journal of Consulting and Clinical Psychology, 36(3), 410-421.
Davison, G. C. (1968). Systematic desensitization as a counterconditioning process. Journal of Abnormal Psychology, 73(2), 91-99
Images (Under CC0 Creative Commons):
https://pixabay.com/en/eyes-cat-feline-looking-crossed-3924800/
https://pixabay.com/en/cat-blanket-hide-cute-cheeky-2806957/
https://pixabay.com/en/cat-mieze-tiger-cat-funny-2306185/
https://pixabay.com/en/cat-white-it-lies-laziness-3670491/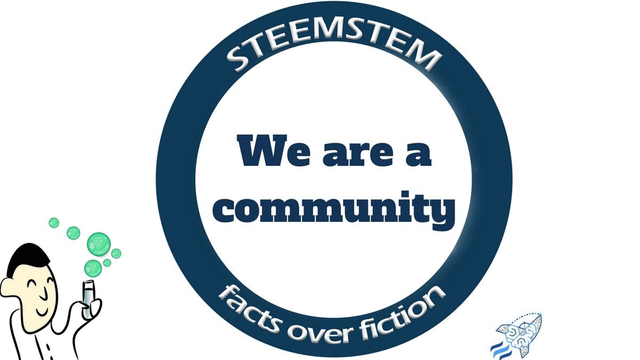 SteemSTEM is a community project with the goal to promote and support Science, Technology, Engineering and Mathematics on the Steem blockchain. If you wish to support the steemSTEM project you can:
Contribute STEM content using the #steemstem tag | Support steemstem authors | Join our curation trail | Visit our Discord community | Delegate SP to steemstem -++