A good day spent promoting steemit at Bristol University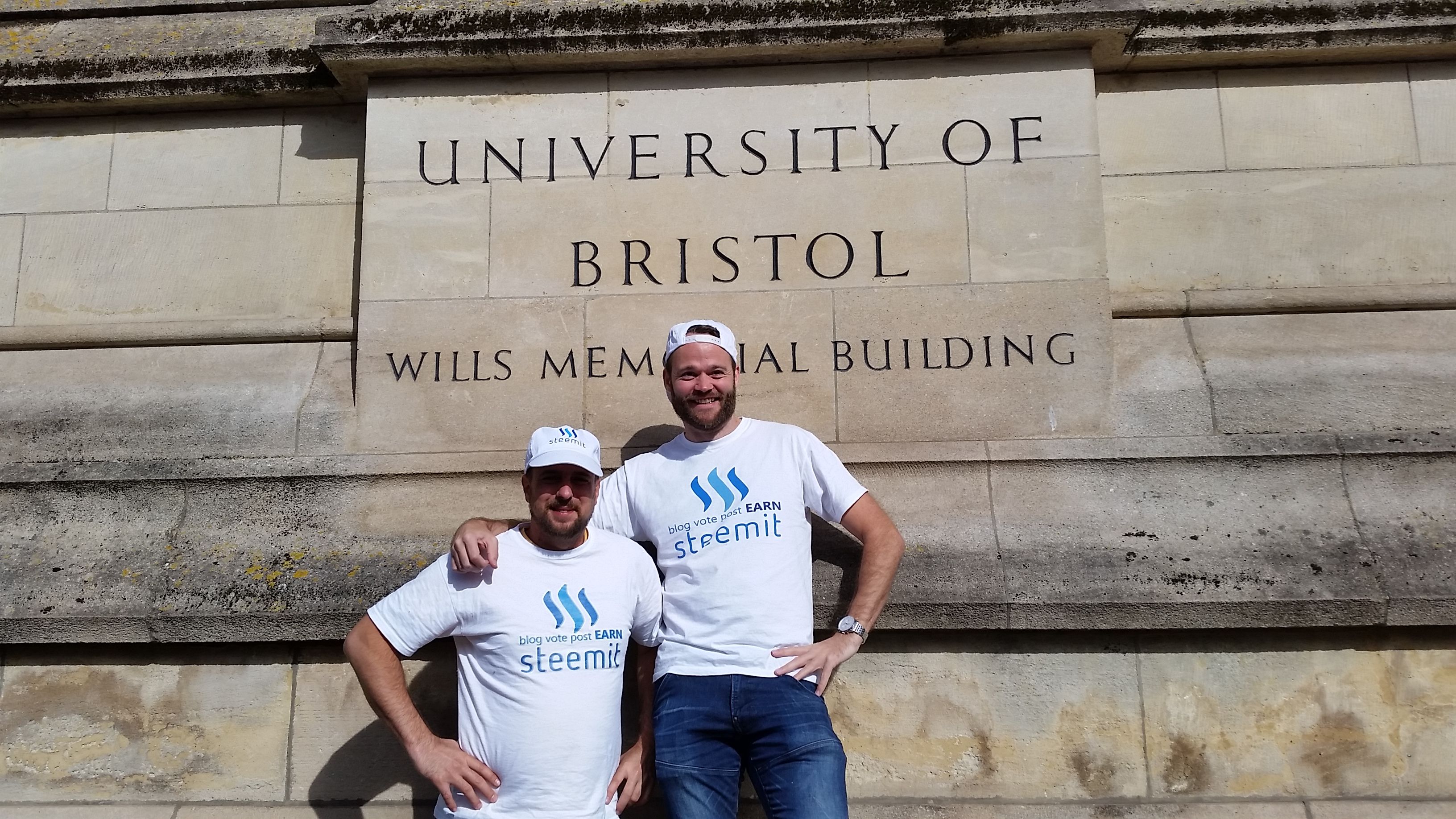 I spent two days with @starkerz promoting steemit.com to students in Cardiff on Thursday, and on Friday we hit Bristol. They were very open to the idea, I hope to see some of them here. We spent nearly two hours talking to physic students about quantum computers and cryptos, but it was an interesting one for sure.
@starkerz acted like a natural promoter, so I was promoted to be his professional photographer. After making so many pictures I realized how bad I look in that cap, but anyway, it happened, can't deny. It was a great day on Bristol Uni and hope to meet more steemers in Bristol.