If you didn't know I attended the London CryptoCurrency Show this April 14th and wow what a awesome day it was for myself and Steemit.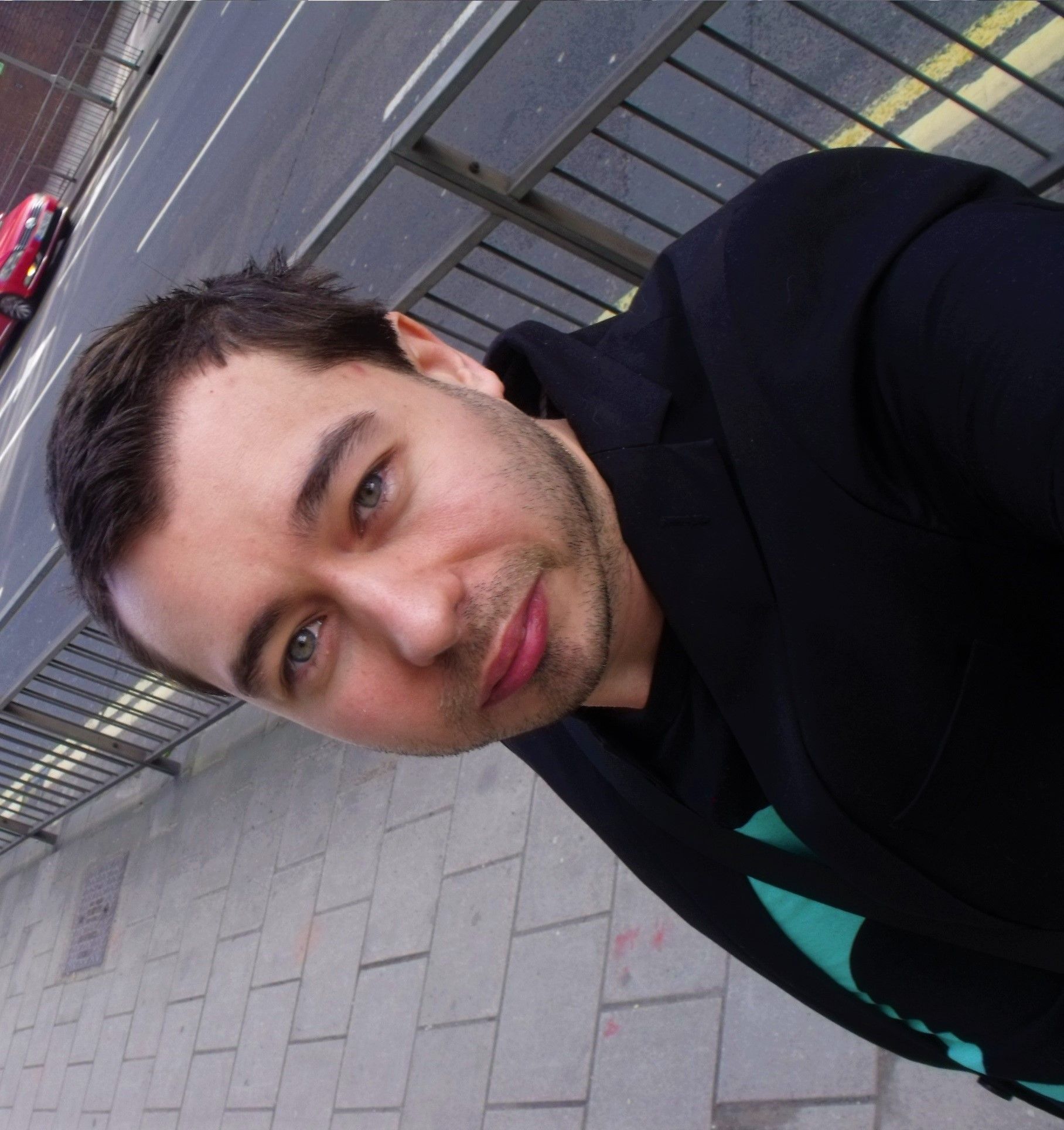 ---
Images By: @simonjay
---
Have you heard about Steemit being promoted in London for the London Cryptocurrency Show?

No? Well our main speakers there were Matt @Starkerz, Dylan @anarcotech and Stephen @stephenkendal who wanted us all to make a big noise about it and gosh did we make a noise!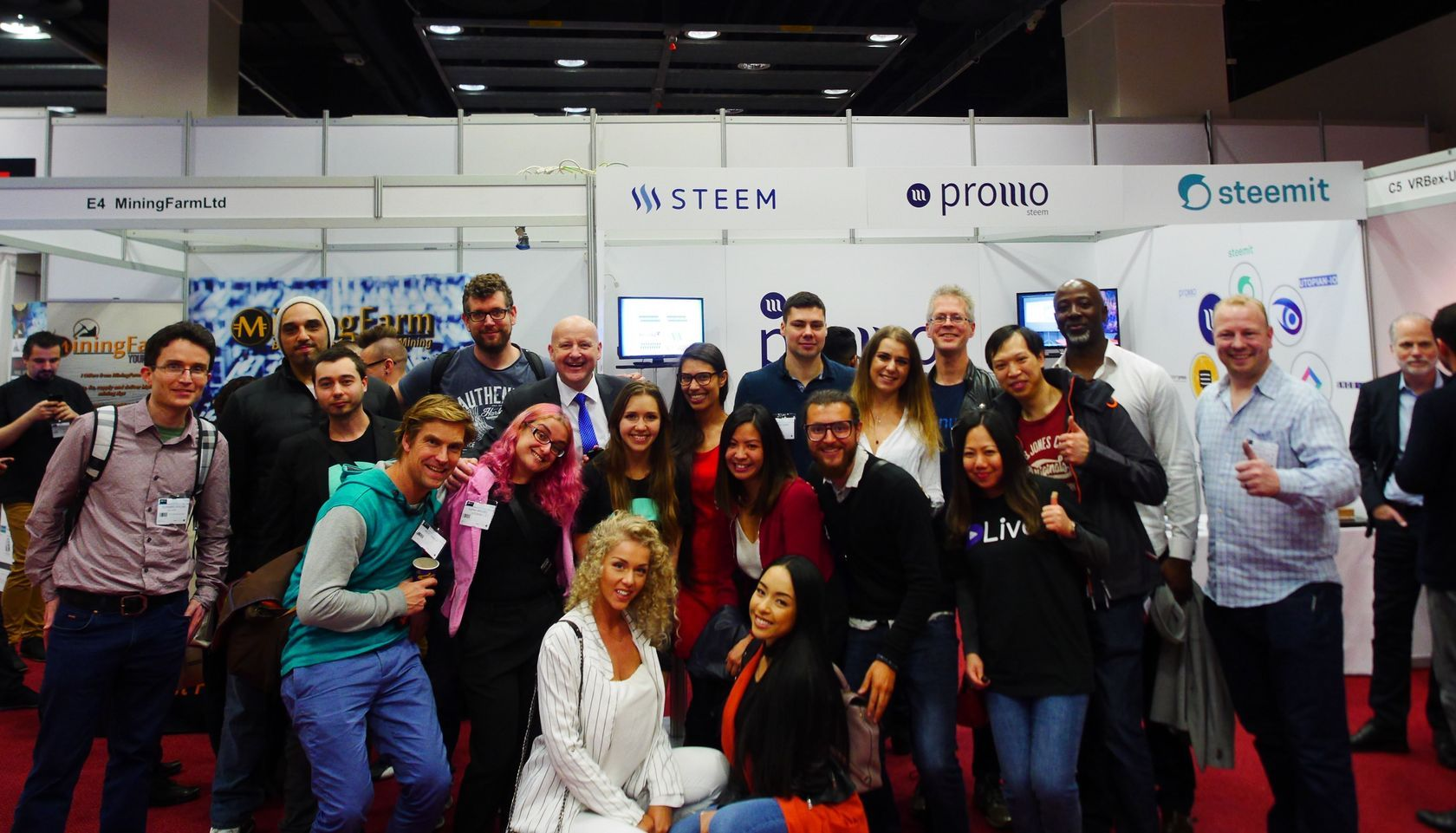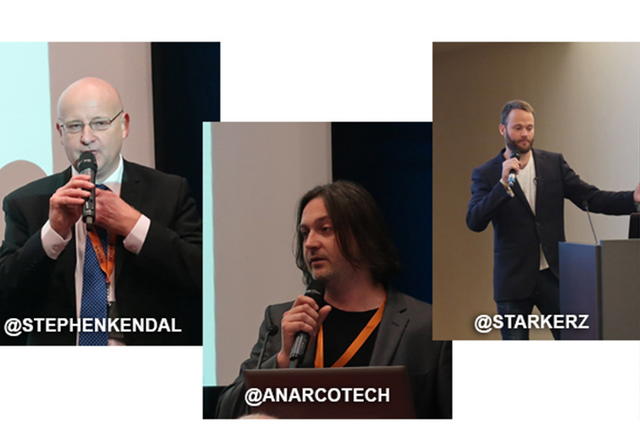 And rightly so, if you didn't know London is probably one of the biggest financial centre's in the world so its a perfect location to place the amazing platform that is Steemit.com
It was a great opportunity to promote our amazing cryptocurrency "Steem" in England it gave some of the attending Steemit.com community users a great opportunity to promote the platform to many people who were new and interested in crypto.
Or there was those just interested in new technology and learning of course where they should be investing their money.
Hint...yeah if you didn't guess yet anybody who attended can vouch that Steem-promo took the lime light at the event, it even stole the show for many different reasons.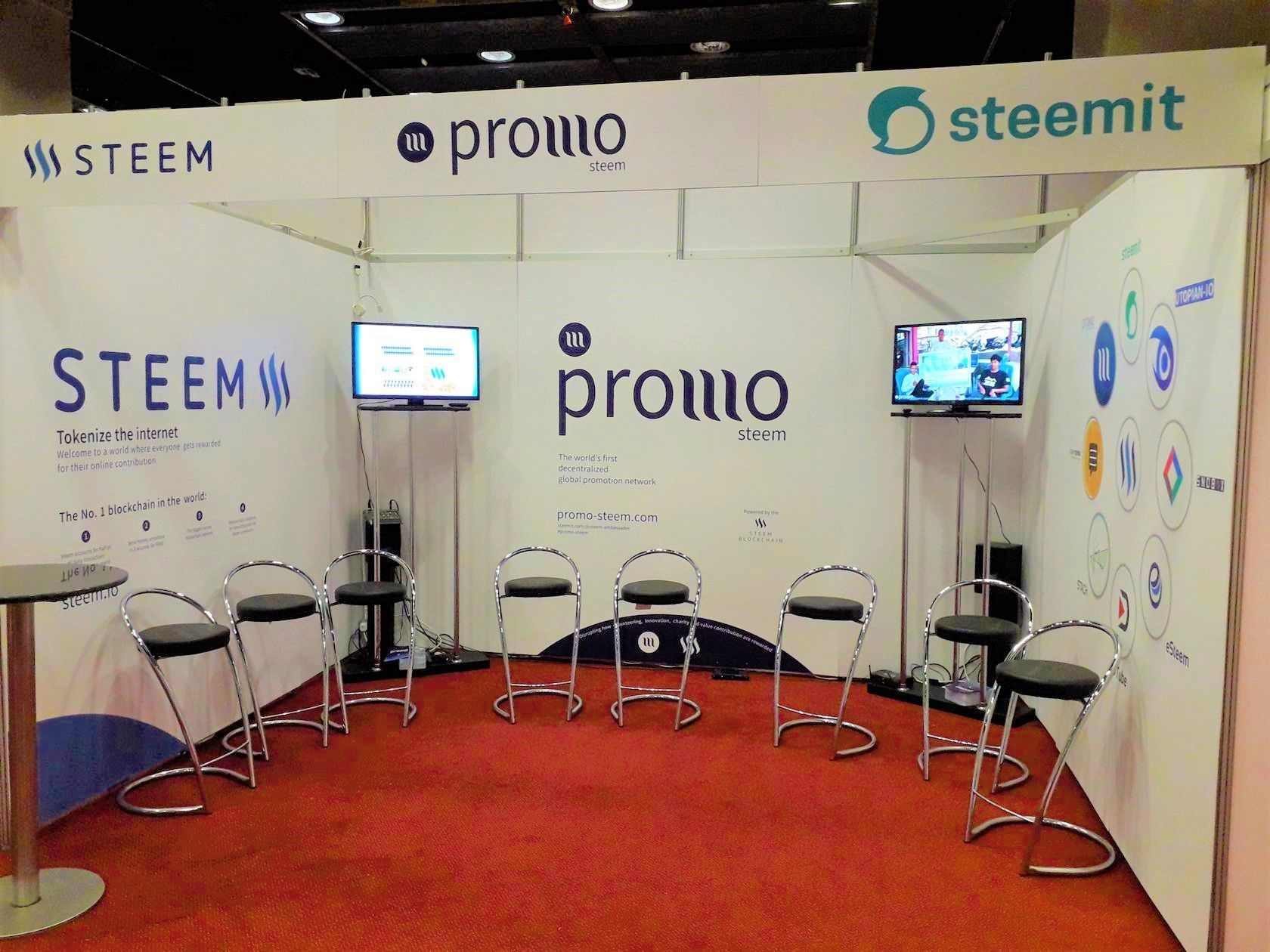 The stand looked amazing it was the vision and determination of @starkerz @anarcotech @stephenkendal and of course graphic designer @creatocracy
The main talk was presented I thought very well by @anarcotech who spoke with the audience through 10 reasons why Steem is the best Blockchain.
---
Gif By: @simonjay
---
And this was before he began introducing speakers who had travelled from all around the world to speak about their Steem based projects.
• e-steem (with @dunksky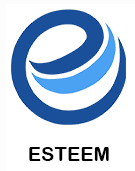 • @utopian-io ( with @techslut)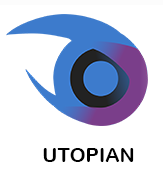 • @fredrikaa and @howo from Steempress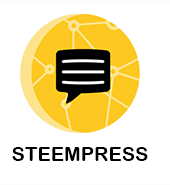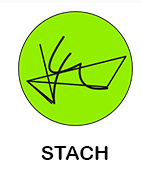 Well @ejemai could not make it to this event due to unfortunate reasons but @anarcotech covered the STACH Project based from Nigeria and passionately done the talk on @ejemai's behalf which was very amazing.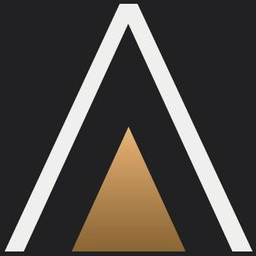 There was also Appics, while I was not surprised by this, I was however surprised to see that nearly the whole team made it to this event as they were speaking again at another show later during the week which was already planned but this particular event was very kind of unexpected on their schedule.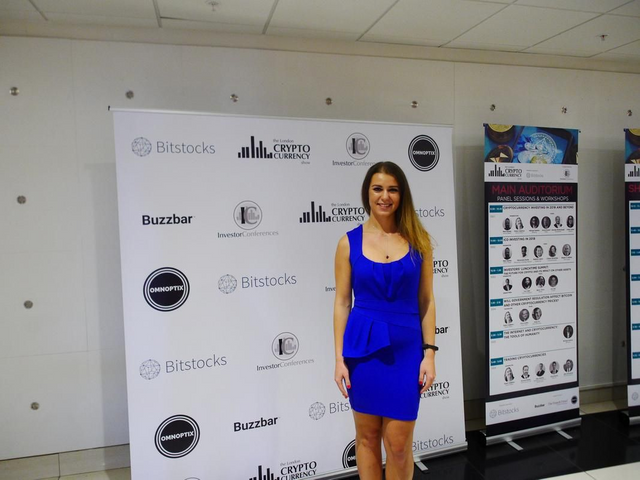 ---
Images By @allasyummyfood
---
@allasyummyfood also spoke about how being a Steemian as been her greatest success story.
@anarcotech then wrapped up the power packed talk session with an audience Q&A.
A shout out to those steemians supporting the event.
@simonjay - @roelandp - @exyle - @ezzy - @rea - @soldier - @redrica - @allasyummyfood - @creatocracy - @lisadang - @justyy - @nanzo-scoop - @gillianpearce - @lloyddavis - @adetorrent - @steevc - @buttpacker - @ivargereiko - @ingaaa - @colossus39 - @cryptocurator - @gisi - @rod.crisafulli - @ultravioletmag - @roxane - @ura-soul - @ashtv - @neopch - @eroche - @dannyshine - @breadcentric - @marczanto - @wehmoen - @black-man
I met some really wonderful people and had a great day I was buzzing for I think like 3 days afterwards and was not be surprised if there was some sort of combined energy effect from this event that drove the Steem price upwards...well look at the price... I rest my case.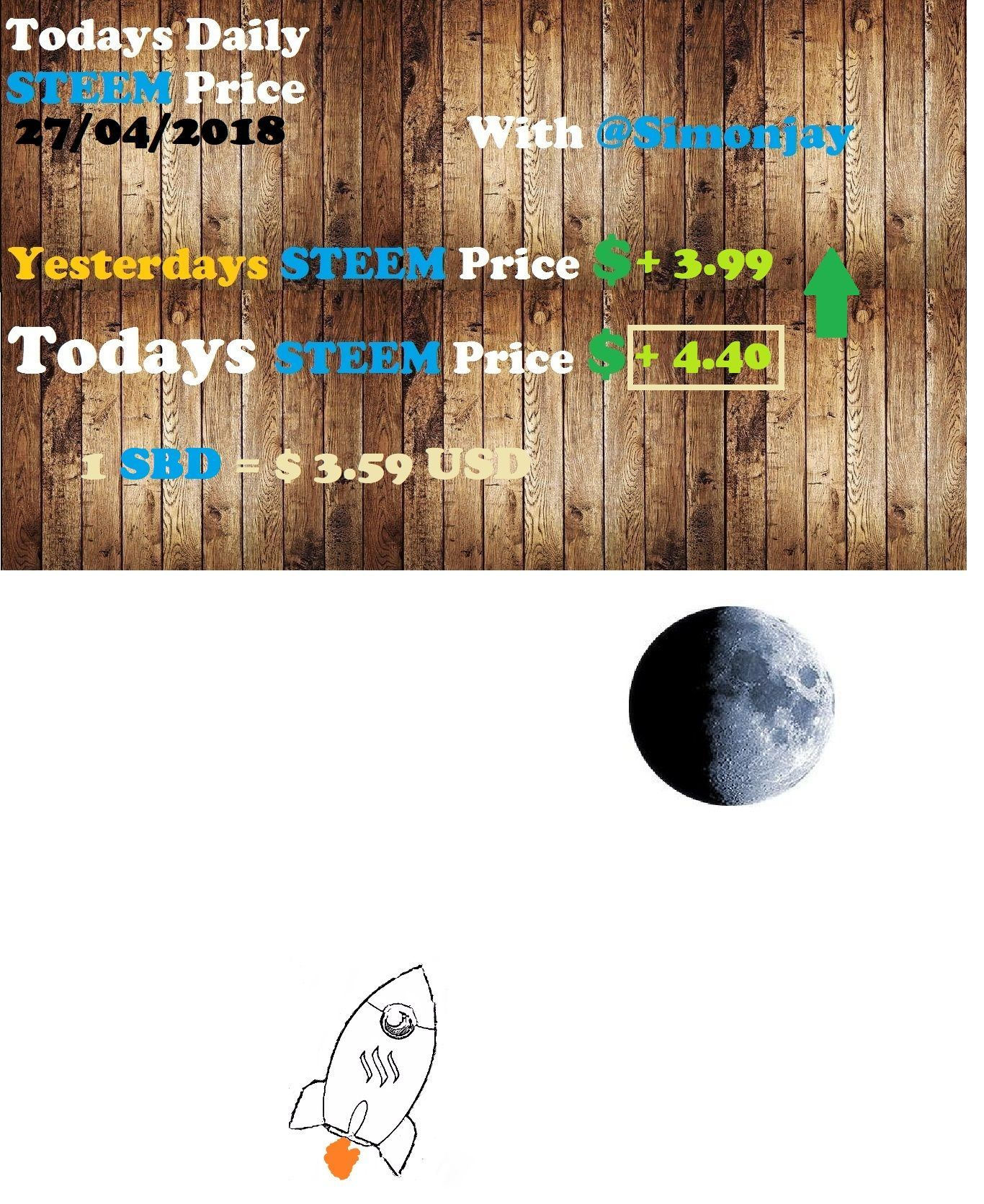 ---
Images By: @simonjay
---
Anyway the point is with so much excitement and passion I think the question in mind was should we do this again?
Right!?
Well the London Cryptocurrency Show is holding their next event on Saturday 20th of October!!
Meaning it would probably be a very good idea to have Steemit re-presented at the show once again after such a big success.
I was firstly worried because I am already busy during October but so far the 20th remains free, meaning I am already thinking of trying to attend.
Not only that but during the weekend @stephenkendal had a interesting chat with the owners and operators of the London cryptocurrency show which he shared.
Mr @stephenkendal talked about how we could develop and grow the relationship with them thereby leveraging the growth and power of Steemit.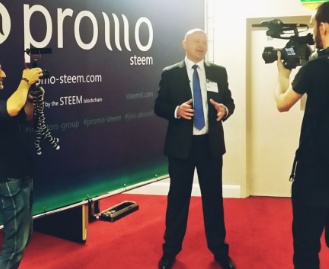 ---
Images By @redrica
---
And what does this mean exactly.. well a greater and larger presence at the next event, and to possibly allow more of the #Steem Projects creators to showcase "BUT" this time around with their very own stands, can you guys see the power of this?
Think about it.. with nearly 2,000 visitors that attended the show on Saturday the 14th and having successfully put on a great show its fair and expected that the number of attendees for the next cryptocurrency show on October are to be even higher.
So imagine the next show being full of these projects mostly based off Steem you wont be able to attended and not know about Steemit and Steem..its insane.
Mr @stephenkendal wants to know if this is something we as a community are wanting to see or agree on?
I for one will say yes to supporting the next show and will be trying my best to make it there.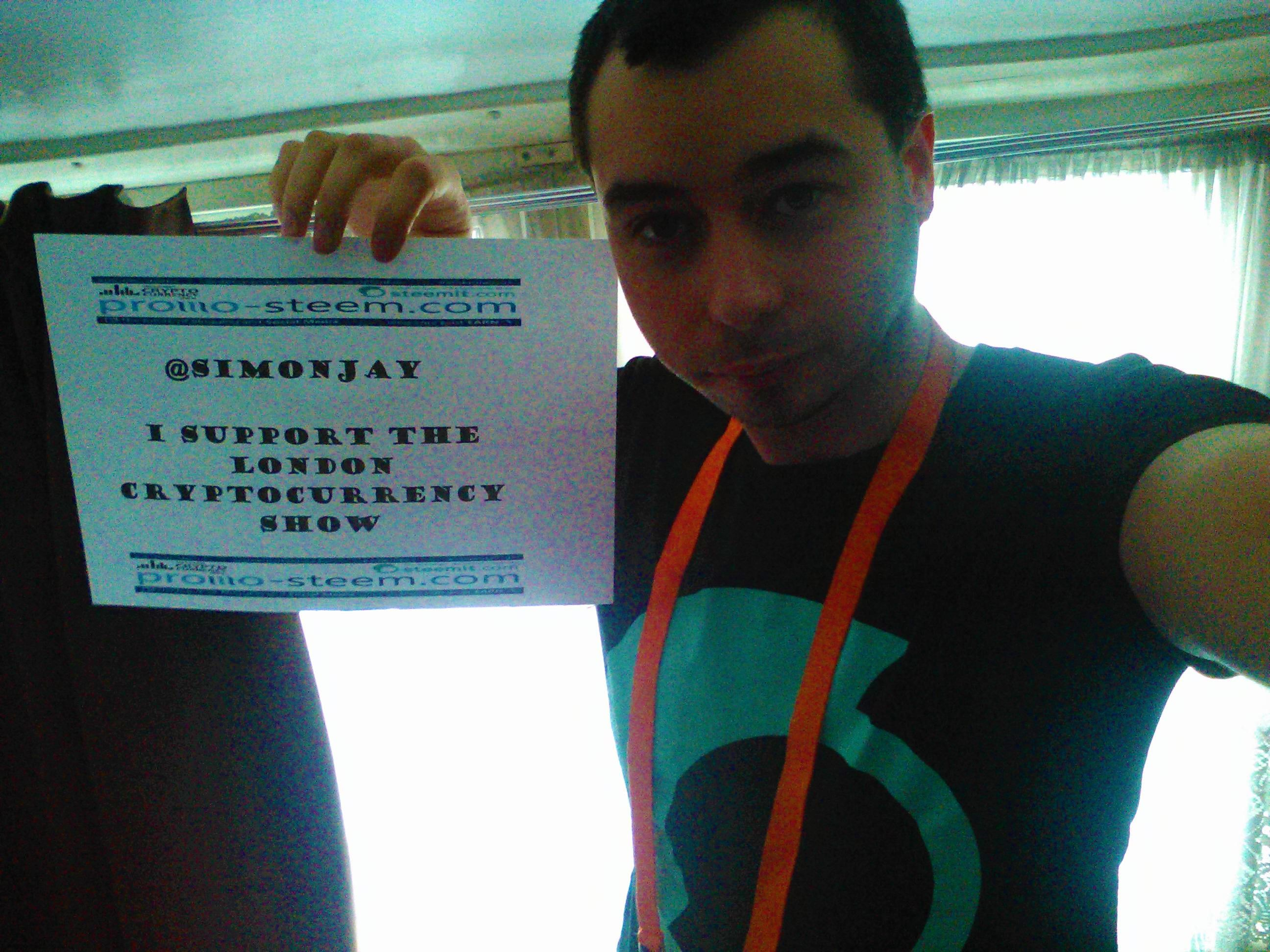 ---
Images By: @simonjay
---
Lastly if there are any Steem Projects out there that would like to have their own booth and presentation slot so you can showcase your project at the October show then leave a comment below and I will let @stephenkendal know or you you can leave him a comment on his blog.
---
---
---
Other POSTS
-Steem Price-
https://steemit.com/steemit/@simonjay/daily-steem-price-update-31-3-2018
-Freeze Cyclone Effects-
https://steemit.com/steemit/@simonjay/month-18-steemit-monthly-report-14-2-2018
-The London Crypto Currency Show-
https://steemit.com/promo-steem/@simonjay/the-london-crypto-currency-show-12-4-2018
-So This Happened At The Gym...-
https://steemit.com/fitness/@simonjay/when-working-out-with-colleagues-4-3-2018?-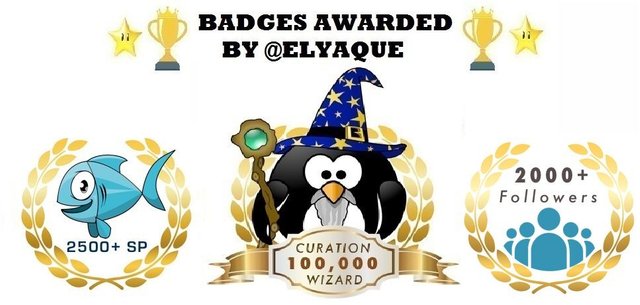 So if you like this page I need you guys to do me 2 easy things.
1.First please upvote this page.
2.And secondly dont forget to follow me below.
Also since votes don't always = $ and you if want to see more you can send me Steem Power Tips to @simonjay to help support me.
@paradise-found - @koskl - @hanshotfirst - @meesterboom - @mammasitta - @yusril-xabre - @surpassinggoogle - @whatisnew - @kristy1 have already done this so a big thank you to them all!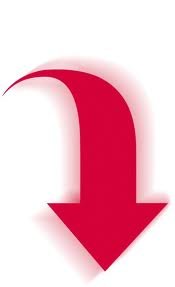 ---