As usual,the first thing i do when i access the Internet is login to Steemit and check what is happening.
I always like reading posts that promote Steemit on the promo-steem tag.
I read most of the articles as i learn the techniques other people are using in the different countries to promote Steemit and may be add those methods to my arsenal.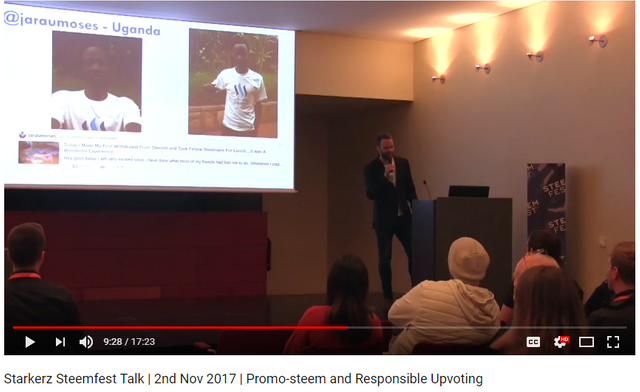 As i kept on scrolling and reading,i found a post by our own @tomasgeorge talking about the presentation the legendary @starkerz did.
I watched the video and guess what,@starkerz mentioned all the outstanding promoters of Steemit.
Among those folks was me representing my country Uganda.
You can read the full article by @tomasgeorge here
You can also find the video here below