The winds finally got tired and left us with crisp skies and this boat that won't leave. Yes, that boat is back again. It's not a typical type of boat we see down here in Southern California. I did first see this boat a few days ago and posted here: California Sunsets #26 – Magical

Then the boat was back. After a little digging, I was able to determine that the boat was a US Coast Guard Ship, possibly an 82 ft. or 87 ft. Point Class or Marine Protector Class Patrol Boat. Quite a big ship hanging out right next to the Santa Monica Pier for the past week. Been living here for 25 years and never seen such a large Coast Guard ship sitting here for so long… hmmm... Am I missing something.... We are about 9,300km from North Korea...
That said, I'd rather live life then fear life.
These photos were taken today (Wednesday) just south of the Santa Monica Pier near Lifeguard Tower 25 in Ocean Park Santa Monica with the Malibu Mountains in the background.

Click image to view full size.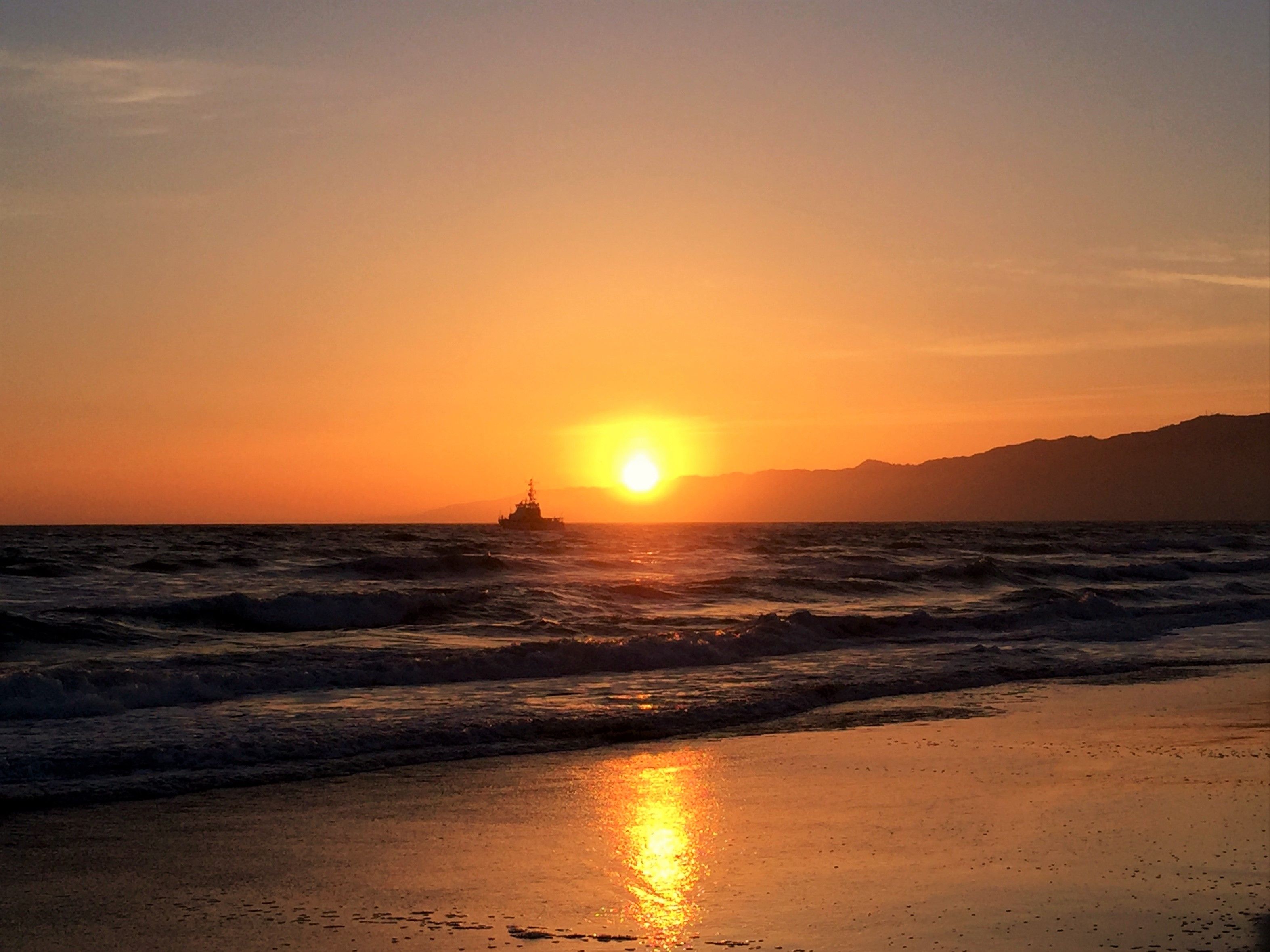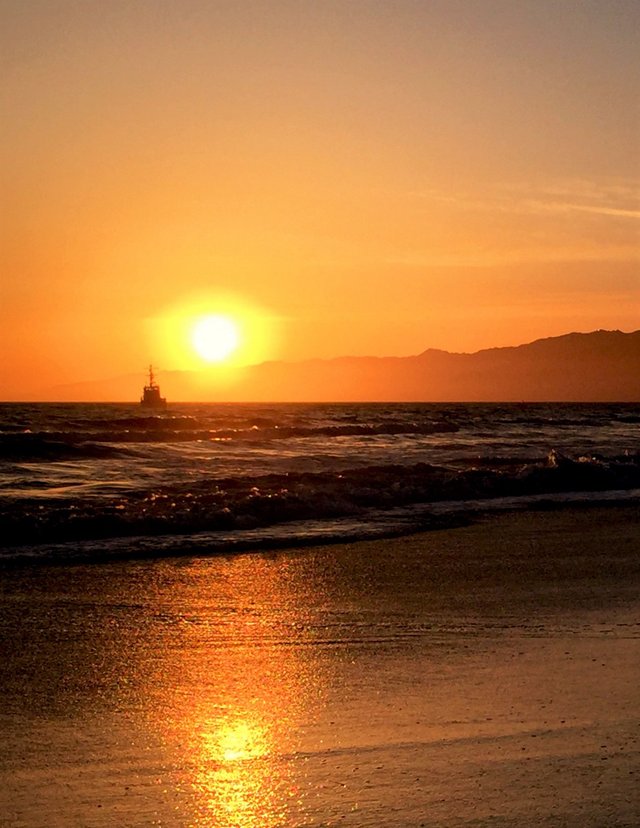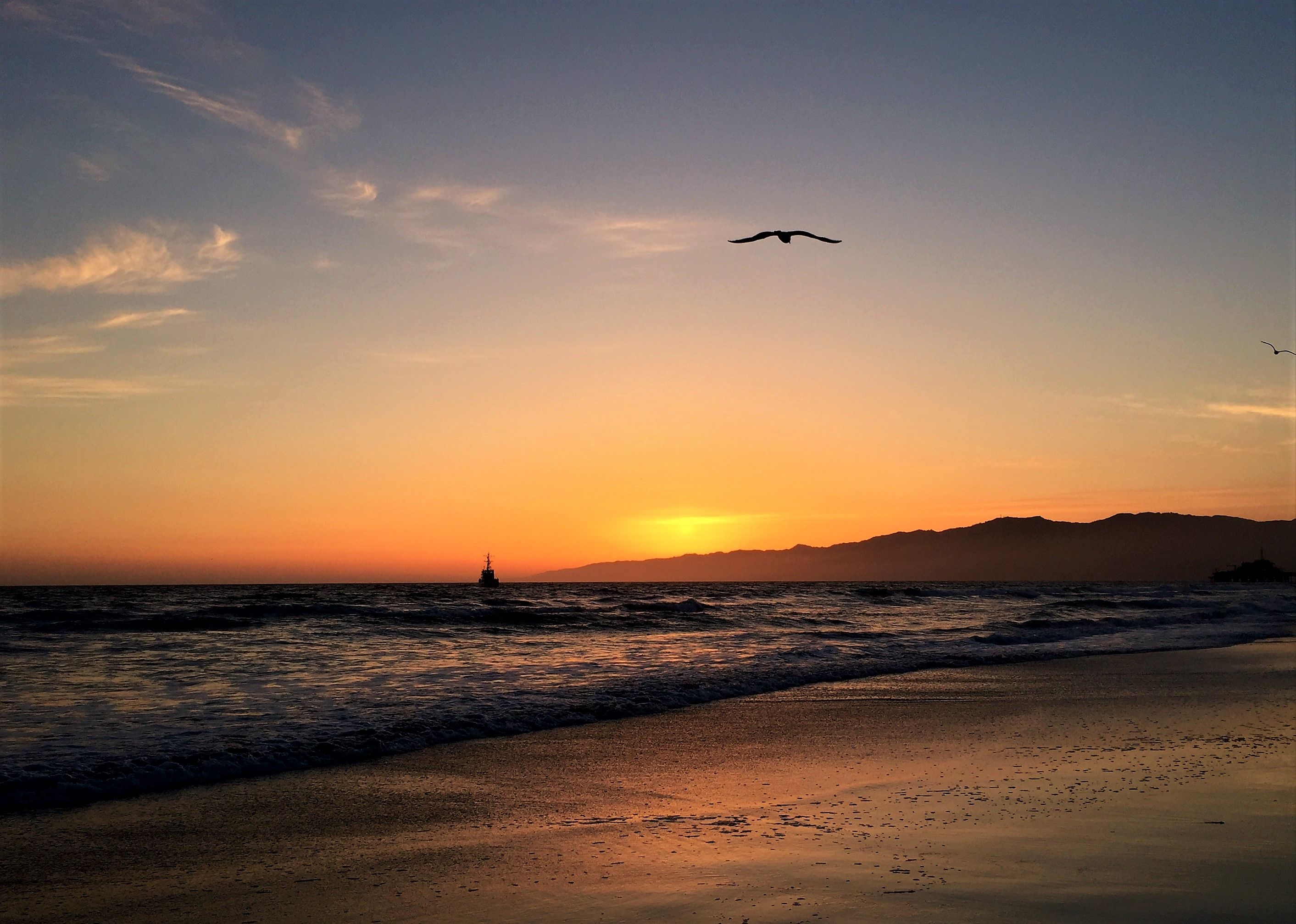 A Moon and a Boat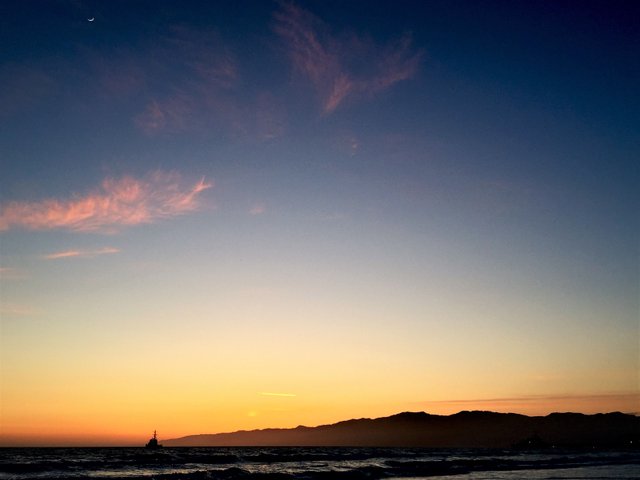 Santa Monica Location Click Here
--> Thank you for visiting and interesting comments get --> Upvoted!
(All images are by the author and original content, created expressly for Steemit)