Pineapple Update – Day 20 - Post 2 ..
Here we are at day 20 and the little guy is really shooting up. The stalk is growing pretty rapidly at this point. I would say it is roughly 2.5 to 3 inches tall. The Pineapple bud is approximately the size of a large grape. The actual pineapple is not a fruit yet, but more like a flower bud. It will eventually bloom and then the fleshy portions will begin to develop.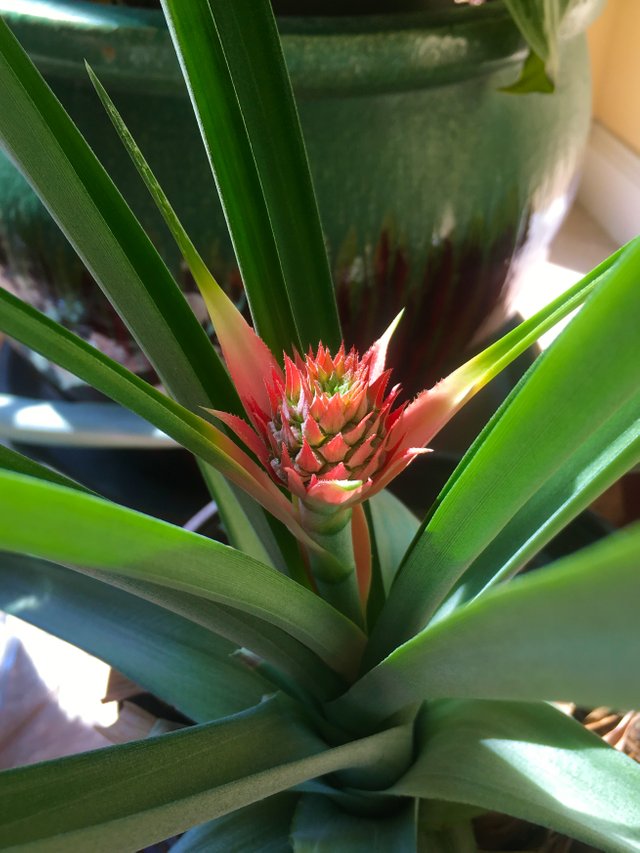 Post 1 of 'Pineapple Tales' was 19 Days ago ..
This is where we were 19 days ago.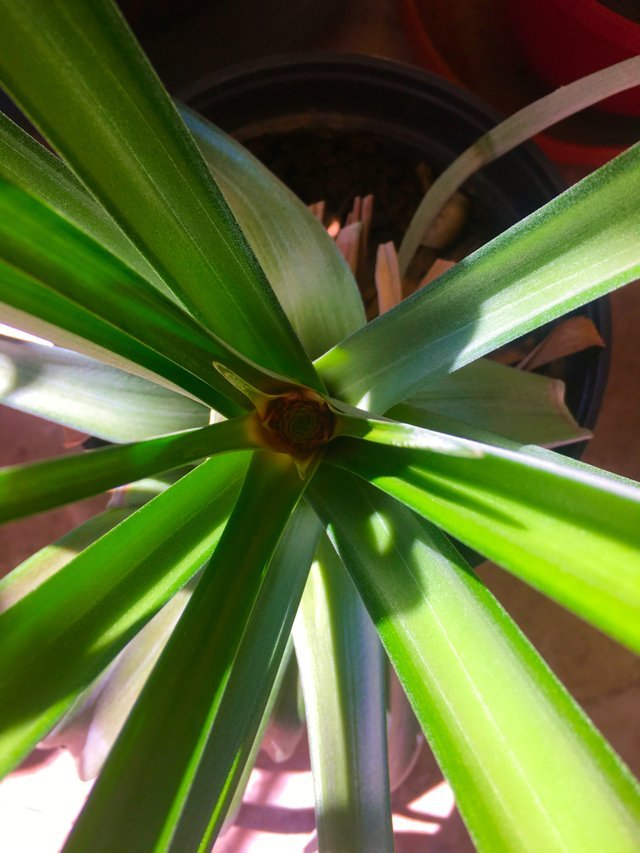 So as you can see, there is some progress, but nothing extraordinary. This is a slow process, but that's okay since it only happens about every three years.
Some Additional Photo's ..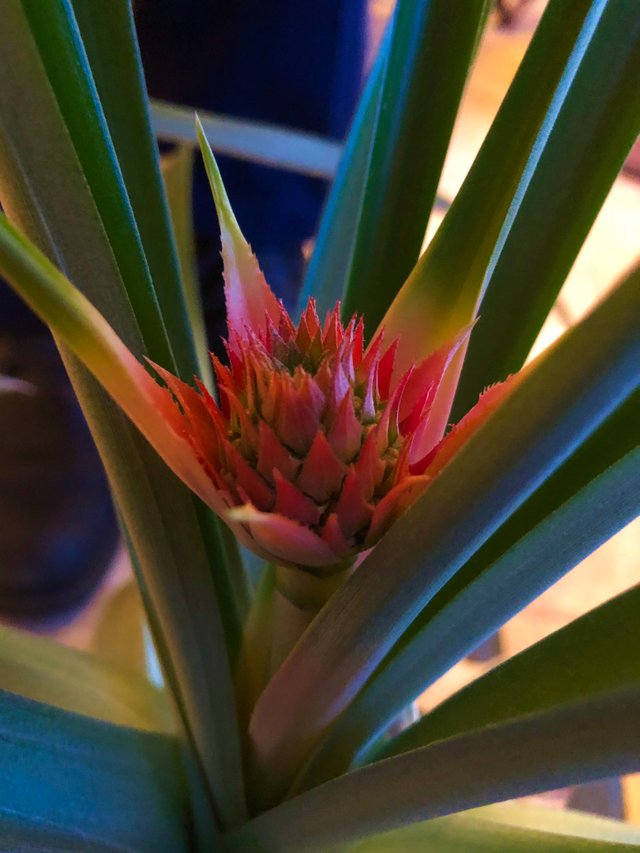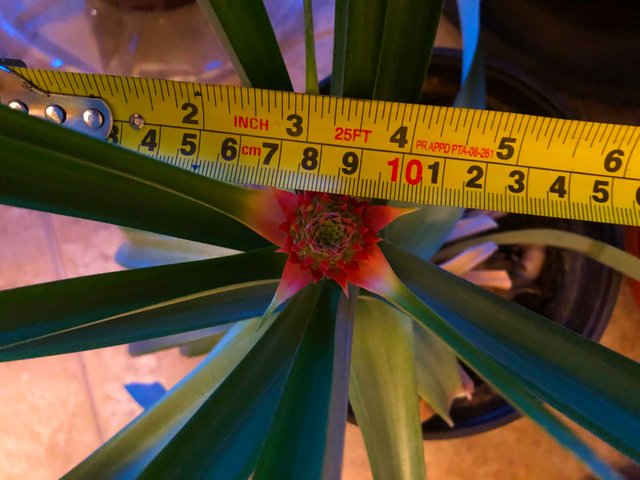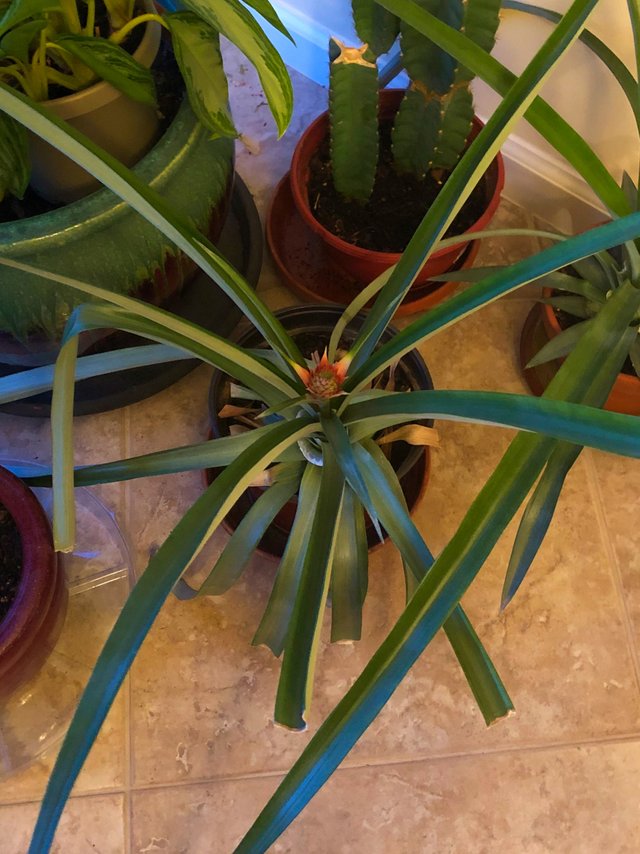 My Lemon Tree ..
I thought I would include something else in my plant corner that is currently producing fruit.. My Lemon Tree! It is a sad little tree and very temperamental when it comes to dry soil or temperature. Despite these conditions in which I subject it to (not purposefully) it still produces lemons. We only bought the tree this past Thanks Giving, but it has grown quite a bit since that time. It produced 3 lemons so far.. one edible. lol. Below you can see that it dropped several of its leaves (ugggg, it hates me! :-/) but soon bloomed and now there are 3 Lemons forming...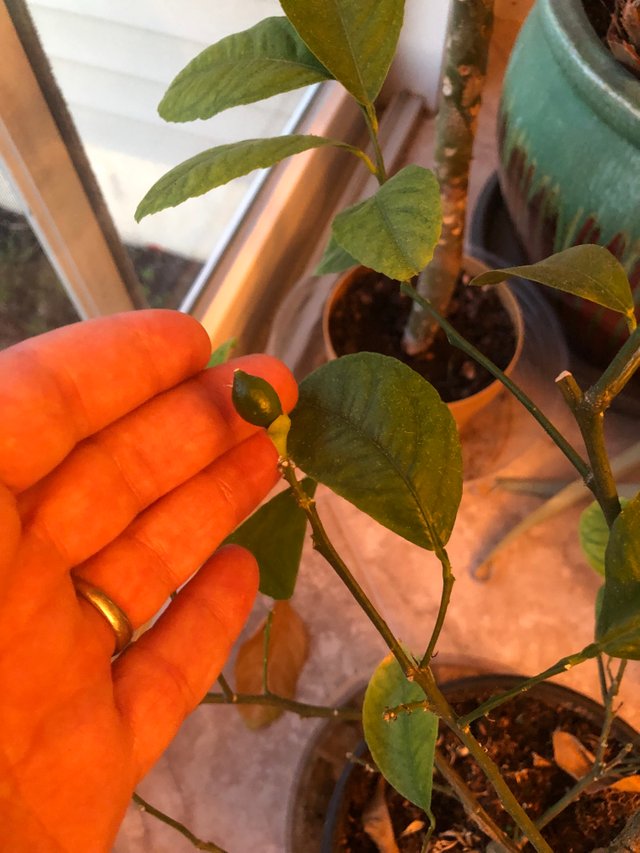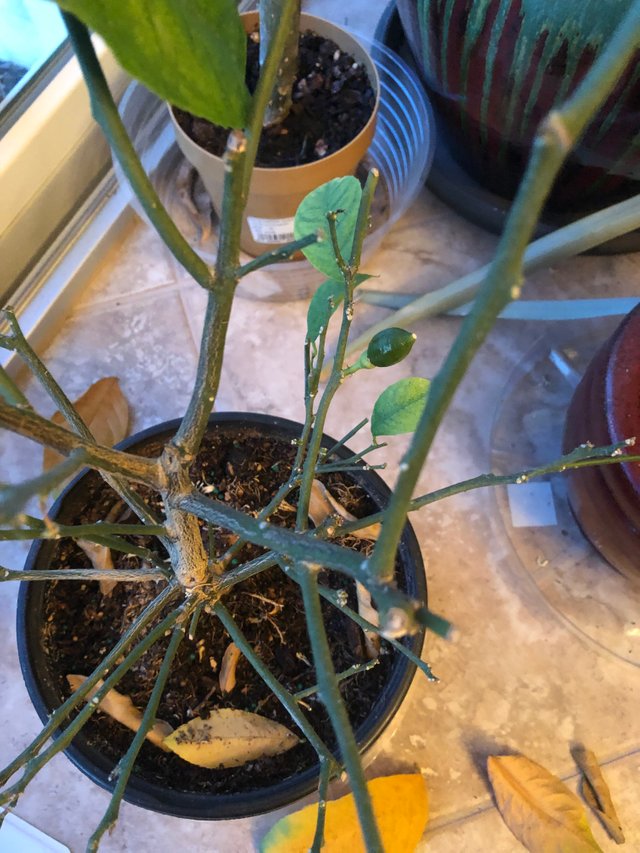 Also My Christmas Cactus Cuttings ..
Are blooming in an unseasonable way. It is past their bloom period, but these are cuttings I am rooting for a new plant, so I am probably confusing the poor thing >-<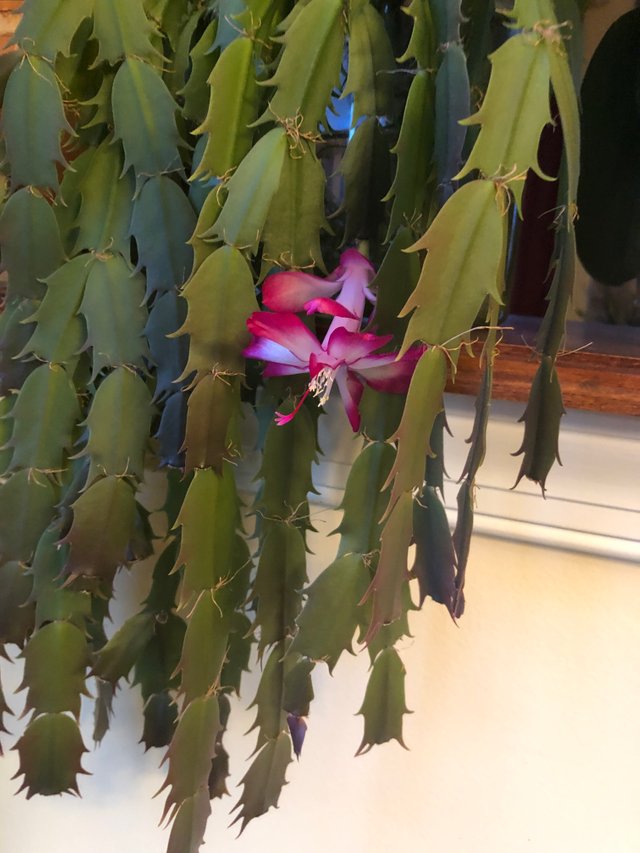 That's It For Now..
I will update everyone again as soon as I see some decent changes.
ENJOY YOUR WEEKEND!!!!!
<~~~~~~~~~~~~~~~~~~~~~>
If Your Interested In Purchasing Any Of My Work:
They can be found for sale in
OR
My Etsy Store
If you don't see the piece in either shop, It may still be drying. Let me know and I can upload it as soon as possible to be available. Or you can always make me an offer (in SBD or STEEM) in the comments section of this post. If we agree on a price, I will then ship the painting to you. (shipping costs will be determined by your location).
Thank you for swinging by my blog and checking out the post. Have a great day!

All words, pictures and art pieces are the sole property of B D Miller Gallery, unless otherwise noted and credited, and are not to be reproduced or copied without the prior written consent of B D Miller Gallery.
---
About Me ~ The Artist
My art work incorporates a wide variety of subject matter, including landscape, seascape, cityscape, and still life images. My works are the product of a continuing process of exploration through which I seek to portray personal and visionary interpretations of my surroundings. My paintings are impressions of places and events from everyday life, an interpretation of my imagination, and personal responses to what I see and feel on a daily basis. More recently I have invested generous amounts of time into my landscape painting. I am surrounded by natural and man made beauty, which inherently presents itself in the tri-state area, and almost demands that I paint it.
Not everything is art. Art is not everything, but it comes close. Art is everywhere and all the time. Art makes you experience the beauty of the world, the people in it, and the places we call home. Art itself is so influential that it can tell stories, show feelings, and express passion or fury. Art exists in addition to language; expression of sensations and thoughts, revealing a way of thinking too subtle and delicate for words.
For me art requires love, honesty and perseverance. In return, it reveals some personal, non-analyzable, and creative untamed passion. For the public, art with its magnificent beauty, improves mood and health and builds better human beings and communities. It engages the intellect, softens the heart, strengthens the soul and frees the spirit.
.................................