PAY IT FORWARD
Why pay it forward?
We pay it forward if there's a good deed done to us by Person A and instead of returning that favor to Person A we instead do a good deed to Person B. And Person B will do it to Person C and so forth.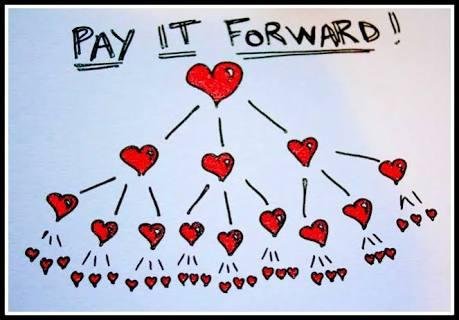 Source
In the movie or novel Pay it Forward this was shown way back in 2000 the lead young boy named Trevor Mckinney played by Haley Joel Osment did 3 good deeds to 3 people who were in need and what he asked from these 3 people in return is to do a good deed to 3 other people, to pay it forward and keep this cycle going.
There is a good feeling whenever we help someone who is in need. A feeling of happiness and satisfaction. Positive change can happen. There are Pay it Forward campaigns done and these spread positivity and compassion.
When we Pay it Forward we are spreading love and positivity. There is a feeling fullfilment when we are not asking anything in return for the help that we are extending to others. And we just let them do a good deed to other people instead.
One good deed might not seem to be very much, however, if everyone is doing something good for someone else, then the cycle of generosity and kindness will of course spark us to become better people. We will then become the better versions of ourselves and that will definetely create a big impact.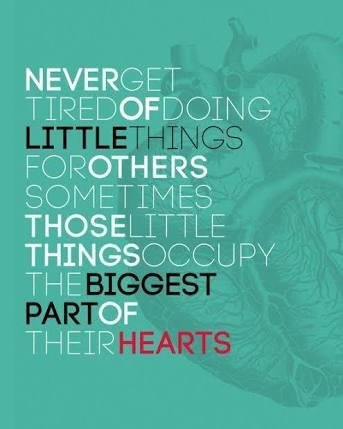 Source
Why not start another campaign of Paying it Forward and do a good deed to someone in need and ask that someone to do it to someone who is also in need. Aren't we spreading love and positivity? We can keep this cycle going and we'll create a positive outcome!
---