Why Am I Still Here? Initiative
This bear market for Steemians has been like hell week for Navy Seals.
Hell week is specifically to break a person and make them quit.
What they found out was, in most cases, when one person quits, the entire unit quit. That is because quitting is contagious and when you're not fighting for something bigger than yourself it makes quitting an option.
Steem incentivises communications & gives the tools to buidl immutable communities, however, money alone is obviously not what kept a lot of you here.
What gives you the motivation to keep posting, curating, interacting with and or helping grow the Steem community, despite this 2-year bear market?
Are you ride or die for Steem, if so, why?
What made you keep going here on Steem? Please write a whole post sharing your story.
10 posts (shared on Twitter or other social media) will be rewarded with 100% upvotes. The 10 winning posts will be picked by me, @mindtrap & @acidyo - Even if your post isn't in the top 10, upvotes will be given in lesser amounts to active participants.
DETAILS TO BE ELIGIBLE FOR UPVOTES:
Share your Steem post to Twitter. Comment below with both your Twitter link & Steem post link.
Use the tag #SteemImpact in your Steem post & use the hashtag #STEEM in your tweet.
The title of your Steem post should be "Why I Am Still Here" & the main Steem tag or one of the first 5 tags should be #steemimpact
Use #POSH tag on Steem to receive @ocdb upvotes as well! @threespeak will be giving out upvotes for #threespeak videos based on this initiative!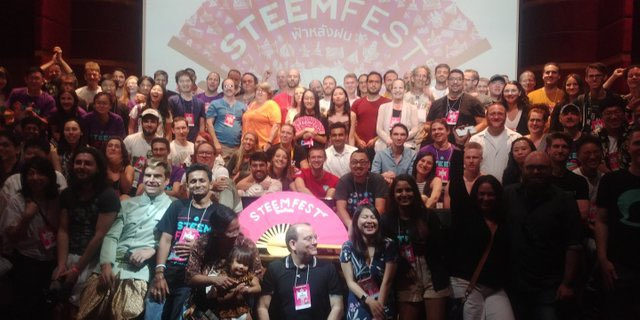 Steem Fest 4 - Why Communities Stick Together
Post Beneficiaries: 100% @steem.dao