Here are four more photos from Saturday's Trails and Vistas photo shoot. These shots are from the "Deer Dance" performance. The pregnant "doe" in the first shot is an incredibly talented friend of mine. Angèle Carroll is one of the best singers I know, her music can be found here: www.angelesings.com It was great to hear her voice out in such a beautiful forest setting. Add the guitarist buck and a couple other dancing deer and wow, this was a great spot on the hike!
All of these images were shot handheld. For the top image, I used a Canon 1DS Mark III and a 24mm tilt-shift lens. That lens is great for correcting perspective in architectural photos, but it can also be used to get a soft dreamy look to portraits, something I like to do for the Trails and Vistas shots.
The second shot was taken with a Canon 5DS R and a 24-105 mm lens set at 74mm. A flash was used to fill in the shadows a bit. It's more of a traditional portrait look.
Photography is very subjective and in a case like this, there really is no right or wrong. But I'm curious...
Which of the first two photos do you like best?
click images to view larger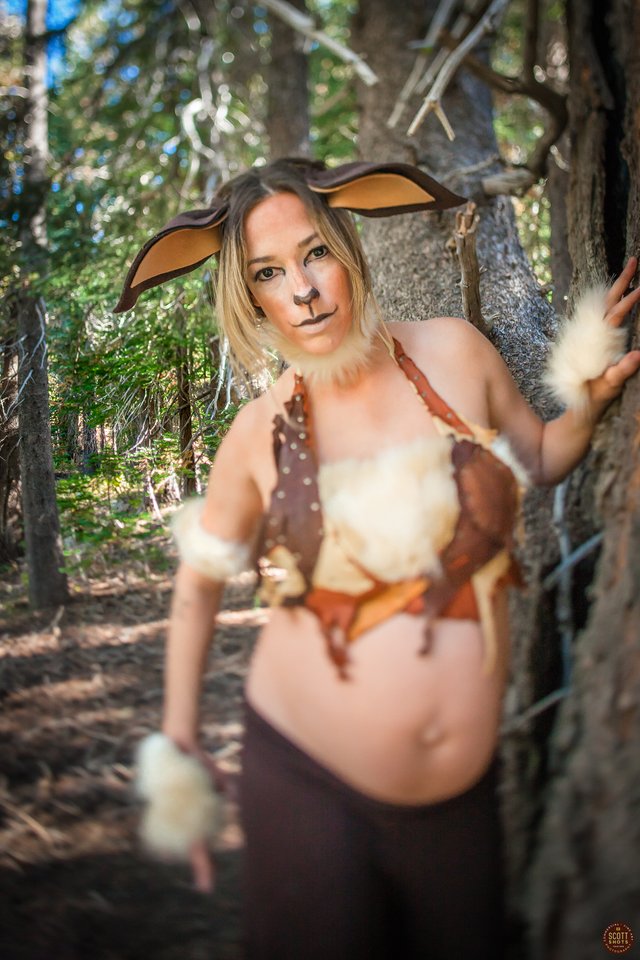 #1 Tilt-Shift Lens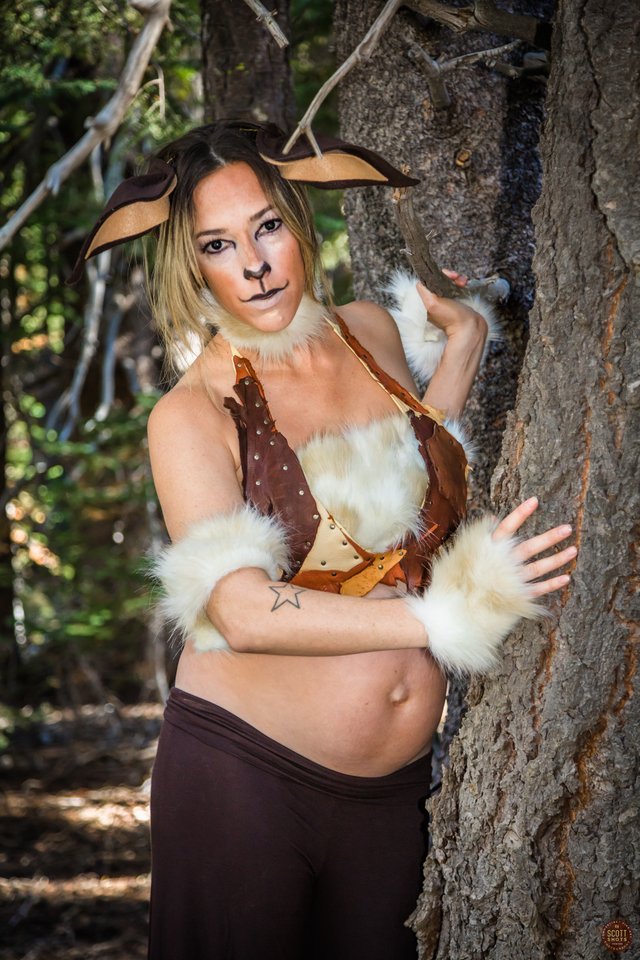 #2 No Tilt-Shift Lens
Here are couple other photos from the "Deer Dance" so you can see a bit more of this performance. Unfortunately, I did not have time to shoot any video of it, I was hired to shoot still photos and I didn't have much time at each stop, but hopefully you get the idea.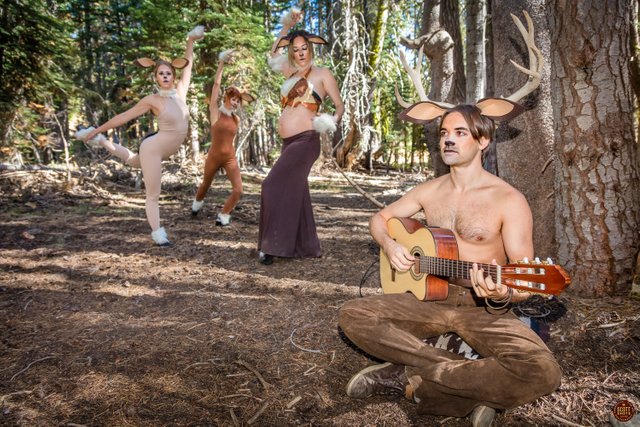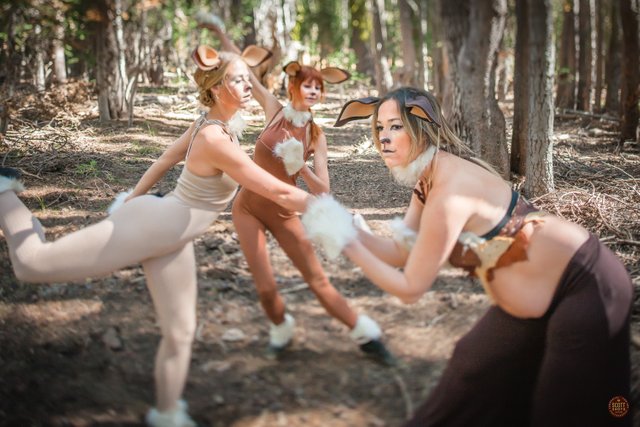 Thank you for looking!
Scott Thompson
Scott Shots Photography