I met this praying women in on one of Angkor Wat's temple sites in Cambodia. To me it was the one of the most intense moments of my trip. We only exchanged moments of kind starring, followed by me trying to ask her to take a picture of her.
Using my camera and hands to communicate, she kindly responded by nodding and giving me her permission to take a few portraits. She also gave me a hand made bracelet. It is hard to put it in words but her whole character was mesmerizing.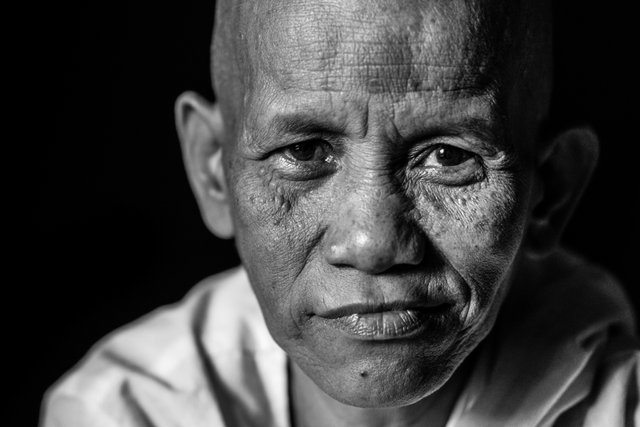 Proof... I hope that's okay. Steemcleaners approved me and my website the other day, so I hope that's cool.