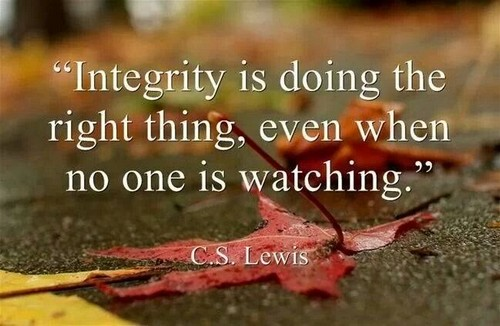 Image Source
Integrity is a value and the best way of practicing integrity is to make it as a way of life. We all have our personal lives and our working lives, which means that we need to have integrity not only in our working lives but in our relationship with our family, friends and the community at large.
The fundamental question that we need to ask ourselves is how do we practice integrity in our daily lives? Firstly, through our words. To put it simply, we strive to tell the truths, we do not lie. Whenever we make promises, we should try our best to keep them.
Secondly which is even more important is to practice integrity through our actions. When it comes to our actions, the list of things to do or not to do is actually endless. Rather than to focus on what we ought to do and what we ought not to do, our actions especially at work should be guided by these sound principles:
a) Are our actions free from corruption?
b) Are our actions in the best interest of our department or agency? Are we able to put aside our own self-interest?
c) Are we accountable for our actions?
d) Do we act with a sense of urgency? We need to realize that if we delay in taking actions, the hardship of the people will be prolonged. In the business community especially, time is money.
e) In implementing our actions, are we making use of our resources in the most effective and efficient way? We should strive as far as possible to avoid wastage.
These guiding principles that I described are by no means exhaustive, but should be sufficient to serve as guidelines for our actions. As we navigate both our personal and work lives, these principles can serve as our compass.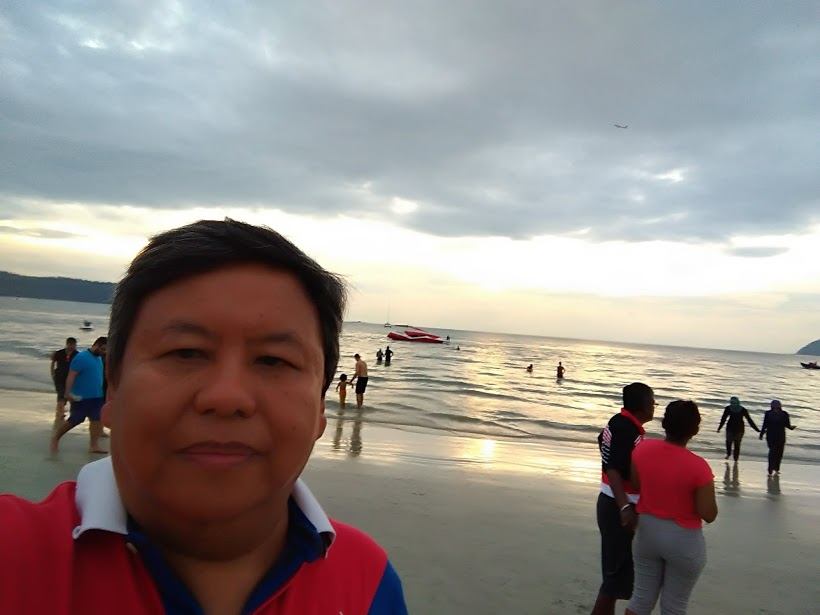 Follow me and stay positive.
Do check out my previous posts.
Daily Food Photography Honey Roasted Chicken
What My Child With Autism Taught Me (An Original Poem)
Positive Vibes Daily Challenge: Update As At January 2018
Positive Vibes Daily Challenge Gratitude Sunday: Thank You Steemit, Goodbye Facebook (My Post Just Earned Me Ringgit Malaysia 2,600)
Positive Vibes Daily Challenge Love Saturday: Self-Love
Spreading positivity one post at a time.
Charles
If you like my writing please up-vote, share and comment.Please help me to spread the message of positivity and support on Steemit by resteeming this post.