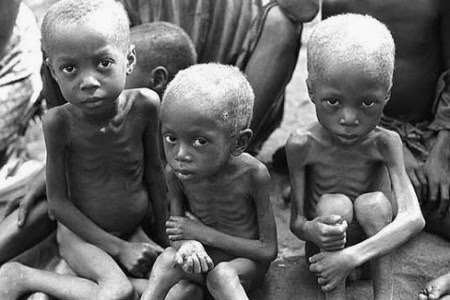 ---
United Nations International Children's Emergency Fund-UNICEF estimated 150 Million Children worldwide engaged in child labour, but the mainstream media is always depicting Africa as a starving continent with malnourished people in it. This post was inspired by the recent celebration of Child Labour day in America and aimed at debunking this false aids been collected by several philanthropist, they use those funds to spearhead their own politicking and sinister plans and sending just a fraction of Millions of dollars tax payers money to the supposed poor and hungry kids.
Regardless of how western countries have portrayed African Nations and other developing countries through the media and on the internet, there is still beauty in the ashes. Furthermore, this appalling images are engineered and used to syphon money donated as aids and relief meant for the countries in conflicts i.e. under civil war or under plague, and the major pressing issue which is child labour is left unaddressed.
Although, the poverty depicted in most of the images as seen on the internet are close to real, but the history of such unfortunate events could still be traced back to the people claiming to gather up relief and aids for those troubled region. Millions donated to these charity organizations are used to fund more wars and civil unrest in other regions of the World creating more child soldiers, child prostitutes and more trafficked kids used for several disgusting purposes. Like stated above, just a fraction of the funds from charity aids, about 13% to 20% gets to the affected regions all over the world.
Taking Haiti as a case study, most of the funds generated during the 8.0 magnitude earthquake that killed thousands and rendered millions homeless never gets to the Tahitian Government, this instances like many more of it had created more vacuums in terms of poverty and lowest standards of living resulting in child labour.
Child labour according to National Geographic is defined as work carried out of detriment and endangerment of an infant, in violation of international law and national legislation. This could act as deprivation of a child of some basic needs e.g. education, and might force the individually affected child to be placed under the burden of working for food or for shelter as the cases may be.
---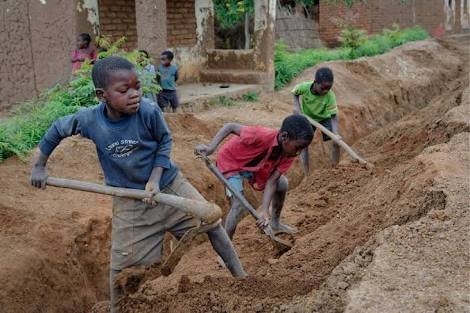 Image Source
Children are then used in building the same society they live in or shipped out to a foreign land to build it, carrying loads far too heavy for their sizes sometimes without pay or just a little sum. In West Africa, thousands of children are in this form of slavery, in a gruesome way of sending children in rural areas to urban settlements to work in exchange for education and money. Unfortunately, they end up in factories, by the road side and several times as unpaid house helps in many homes.
---
The three common category of child labour forbidden by the law includes; Slavery, force labour /debt bondage and trafficking. In the sub-categories of forcing a child into recruitments for armed conflicts, prostitution and other illicit activities like running drug errands for cabals.
Any labour performed by children under minimum age for that specific and any labour that puts the mental state or physical state and or moral state of a child into jeopardy is punishable by the law, only if the justice system is not broken and only prosecuting offenders no matter how high they are in the society without averting justice!
---

---
Hello friends, how is your day going? Check out some of my latest Steem Blockchain writing below. I appreciate all the support I have gotten from you all!
---
---
---
FOLLOW-UPVOTE-RESTEEM AND MAYBE DROP A SUPPORTING OR CONTRARY COMMENT.....It's your friendly Neighbor @oluwoleolaide for Steem-Lagos-Nigeria-Africa-World!
---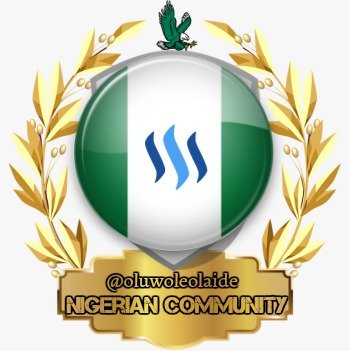 Badge was a Gift.