---
"Nature does not hurry, yet everything gets accomplished"- Lao Tzu
The world is moving fast, or I will say; we humans are making everything seem too fast because we are always in a hurry. It is extremely difficult to fathom why humans, especially people who resides in the city are always in a jiffy. This unnecessarily fast way of living takes a toll on the health, the brain, the heart, the nervous system all suffer the consequences of this speedy living. Millions of people across the world act too fast, not thinking before taking some decisions, just slow down a little.
What is the essence if living hurriedly to achieve so much in little time at the expense of one's health? You want to be a professor at age 25, be a general at 32 years, become a Neurosurgeon before you clock 30 years, these are goof ambitions, but have you ever give it a thought what happens to your body when it's overused?
Nobody misses me and you out there, not on the streets, in heavy and congested traffic, no none ever looks back to notice you are missing once you are outside of your home and family. Anyone who wishes to be with you, who miss you must figure out a way to look for you irrespective of how busy they might be. Plan, so as not to rush. A good and well laid out plan makes you arrive somewhere on time without rushing, enables you accomplish so much at a good refreshing pace without putting your heart and mental health at risk.
Remember to always check yourself, slow down and take a long deep breath, you are not missing anything when you slow down to catch your breath, make your mind a bit quieter, reduce your stress level.
To conclude, start by walking slower than you are used to, that is; you must wake up on time, your thoughts becomes clearer when you walk calmly and not haste. Allow your body to guide your soul and mind for a perfect change. The essence of having a perfect and calm life is in the simplicity of the styles and methods you live it, the toughest part is to learn to be simple in all you do, speed and complexity kills when you don't slow down to plan.
---

---
Hello friends, happy weekend to you all. Check out some of my latest Steem Blockchain writing below. I appreciate all the support I have gotten from you all!
---
---
---
FOLLOW-UPVOTE-RESTEEM AND MAYBE DROP A SUPPORTING OR CONTRARY COMMENT.....It's your friendly Neighbor @oluwoleolaide for Steem-Lagos-Nigeria-Africa-World!
---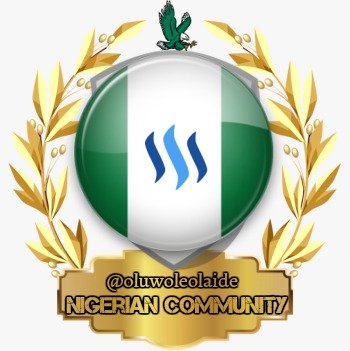 Badge was a Gift.