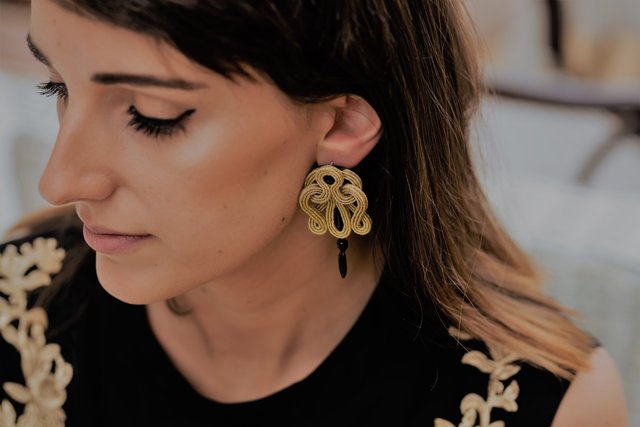 Chyba wszyscy zdążyliśmy poznać naszą ekspertkę w dziedzinie tworzenia biżuterii Soutache, Kasię @voitaksoutache, która niejednokrotnie zachwycała nas zarówno pięknymi zdjęciami jak i również wyczerpującymi opisami poszczególnych etapów tworzenia jej małych dzieł sztuki...
Osobiście nigdy wcześniej nie słyszałam o metodzie Soutache dopóki nie zobaczyłam jej pięknych realizacji na Steemit'owym blogu - i z miejsca się zakochałam!
Połączenie oryginalności i elegancji w jednym miejscu. Szykowne, stylowe i niezwykle efektowe. Ich niepowtarzalny urok, wielość wzorów i kolorów oraz precyzja wykonania sprawiły, że zapragnęłam je mieć.
W tajemnicy przed Kasią, weszłam na stronę www.voitak.pl na której znalazłam informację, iż wszystkie jej wyroby mogę nabyć tutaj. I tak też zrobiłam.
A tam? Co znalazłam? Mój mały, kobiecy raj na ziemi - magię kształtów i kolorów! Nie skłamię jeśli powiem, że pół dnia spędziłam nad wyborem jednej pary kolczyków. Mniejsze, większe, dekoracyjne, mniej dekoracyjne, stonowane, do kreacji wieczorowych, oficjalnych i stylizacji na co dzień - tam każda kobieta znajdzie coś dla siebie!
W moim przypadku, decyzja padła na piękne i ponadczasowe złoto!
...
Wszelkie formalności dotyczące zakupu przebiegły bardzo szybko i sprawnie. Aby Kasia nie domyśliła się mojej małej konspiracji, celowo podałam inny adres i dane osobowe mojej siostry. Po dwóch dniach przyszła malutka paczuszka z niezwykle wyjątkową zawartością!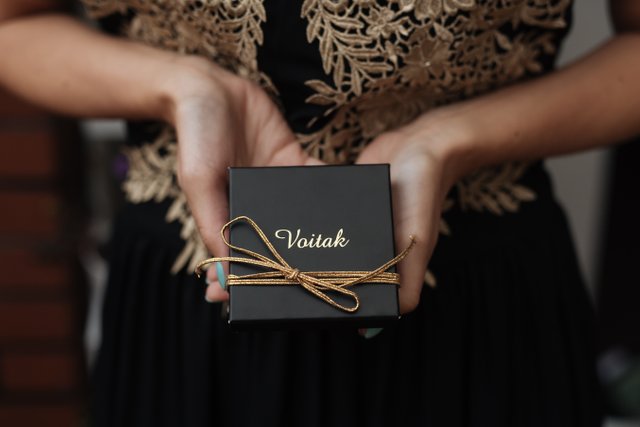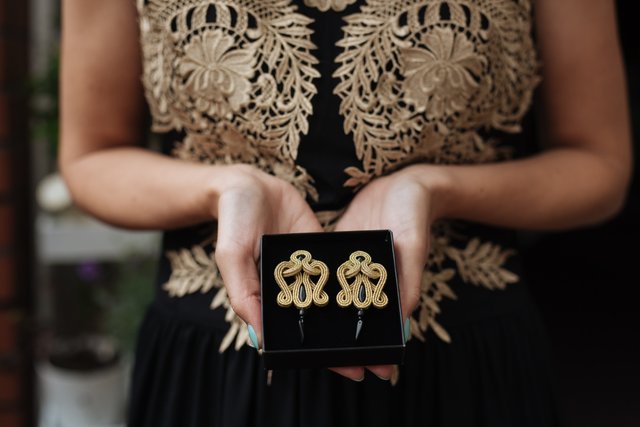 Nie mogłam się doczekać pierwszej okazji kiedy będę mogła je założyć więc jak tylko takowa się nadarzyła to od razu o nich pomyślałam i całą stylizację dopasowałam tylko pod nie. Modelka ze mnie żadna ale nie mogłam się oprzeć i musiałam Wam pokazać te małe cudeńka z moim skromnym udziałem.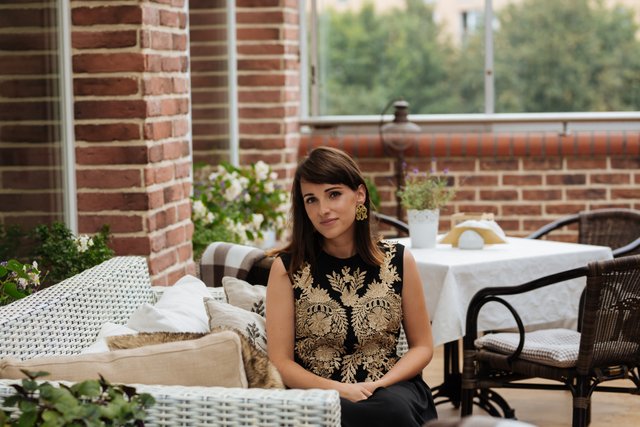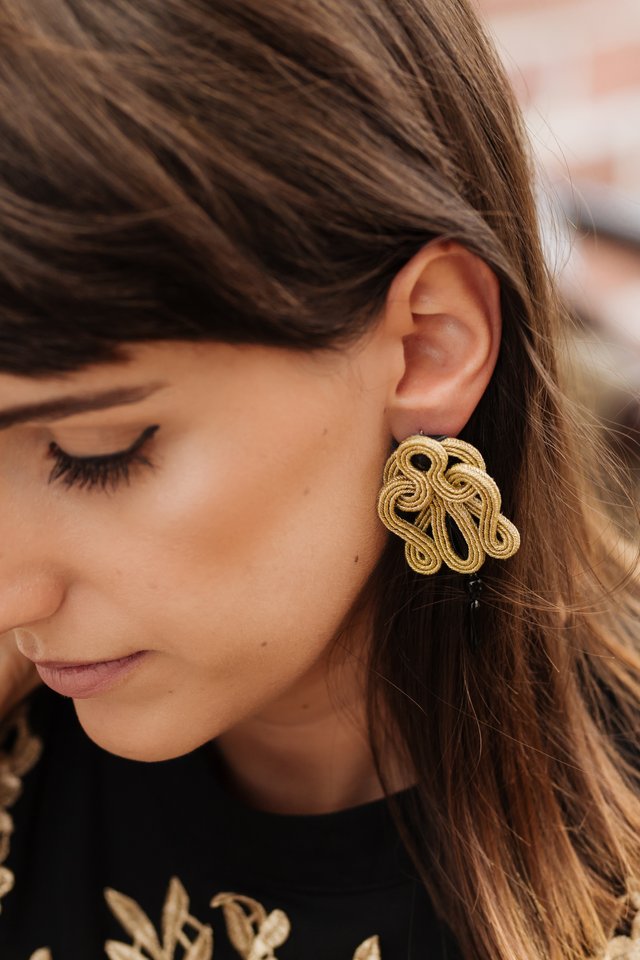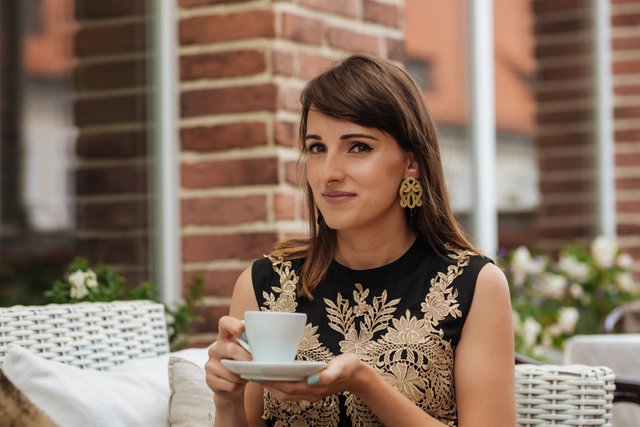 Prawda, że cudne? Jedno jest pewne, taka biżuteria podbiła moje serce! Jest w niej coś co przyciąga uwagę, a fakt, że jest rękodziełem dodaje jej tego unikatowego charakteru.
Ściskam!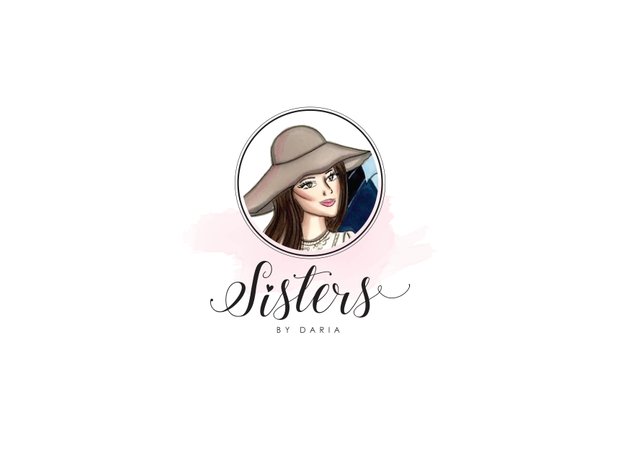 Pierwsze P.S. Cieszę się, że mogę tu być aby poznawać takie osoby jak Kasia @voitaksoutache i korzystać z ich twórczości! To jest właśnie piękno platformy Steemit!
Drugie P.S. Nie chciałabym aby ktokolwiek pomyślał, że jest to ustawiona i "zorganizowana akcja". Jest to niespodzianka dla Kasi i poniekąd sposób na docenienie jej pracy, przywołanie do nas i zachęcenie do dalszego dzielenia się swoją pasją!