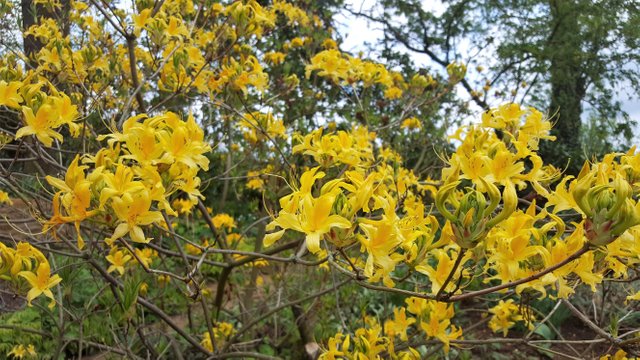 Witajcie Steemianie :)
Chciałabym trochę rozruszać tag pl-poezja.
Dlatego zapraszam wszystkich do Zabawy Literkowej.
Polega ona na stworzeniu własnego haiku na dowolny temat.
Zaciekawił mnie tą miniaturą poetycką @tomosan, za co bardzo mu dziękuję.
Przybliżę Wam tylko z czym to się je :)
W haiku fajne jest to że w krótkiej treści, można przekazać wiele.
Haiku jest najkrótszą z możliwych form poetyckich, ma tylko 3 wersy.
Klasyczne haiku składa się z 17 sylab.
W pierwszym wersie powinno być 5 sylab, w drugim 7 i w trzecim 5.
Obecnie dopuszcza się mniej sylab, ale nie więcej.
W dwóch wersach haiku zawiera obrazy odnoszące się do przyrody i otoczenia i jeden wers jest autorską refleksją.
W haiku nie ma upiekszeń, metafor i autorskiego ja, jest tylko ujęta w najprostszych słowach obserwacja świata i pointa która nadaje sensu całości.
Prace możecie umieszczać w formie własnych postów z dopiskiem Zabawa Literkowa.
Jest to naprawdę świetna gimnastyka dla mózgu, zachęcam Was do wzięcia udziału w zabawie.
Wszystkim Steemianom którzy podejmą wezwanie, życzę owocnych 3 wersowych prac :)
@gonia, @goodlover, @mk25, @barcisz @tomosan wiem że ładnie piszecie i nie ukrywam że trochę liczę na Was :)
Nagrodą będzie bezcenna satysfakcja i Wasze być może pierwsze własnoręcznie napisane haiku.A kto wie może kolejny odkryty w sobie talent:) Powodzenia !!!
Dzięki wsparciu naszej Steemianki Rozku :) w puli mamy 3 SBD na nagrody!
Również Steemianka Julietlucy :) przekazała 5.530 STEEM
Na rozwój poezji dorzucił się też Lesiopm :) aż 5 SBD.
W tej chwili jest to Zabawa Literkowa z nagrodami. !!! Na napisanie haiku mamy czas do przyszłej niedzieli to jest do 19 maja.
Wasze prace Drodzy Steemianie proszę też wklejać pod tym postem, łatwiej będzie ująć je wszystkie w głosowaniu. :) Życzę Wszystkim powodzenia w konkursie!!!