This is an introduction post to introduce the tag #SteemitPokerClub and to see if there is any interest in such a club. I have already created the Club via the PokerStars client and anyone who wants to join is more then welcome to. The instructions on how to join will be in this post. The Club Name ( Steemit - Poker Club ) is waiting on approval from PokerStars but you are still able to join the club while this process is being completed.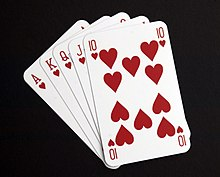 Source
All games will be set up in play money ( PokerStars provides play money for free ). This will allow those who live in places who don't allow real money online poker play to participate. See PokerStars Terms and Conditions for full details.
We can play for both bragging rights and small Steemit Prizes such as starter accounts with @dustsweepers / @steembasicincome shares / Free Resteems and upvotes on your post / free crypto and any other Steemit related giveaways we can think up funded by the upvotes of the Steemit Poker Post I create and donations.
See Below On How To Join
You are invited to join my private poker club for Home Games online.
- Download the free software from
http://www.pokerstars.com
- Open the main poker lobby, then click on the Home Games tab
- Click the 'Join a Poker Club' button
- Enter my Club ID number: 2155491
- Enter my Invitation Code: WelcomeSteemitMembers
That's it! Once I've approved your membership request, we'll be ready to start playing Home Games online together.
So do we have any interest in this or what ? Let me know in the comment section and feel free to invite others to join our league.
Edit :
For those having trouble finding the Home Games section on PokerStars. When you log in to the pokerstars client go to the bottom corner of the poker stars app. There is a link that says More, click it. A list will pop up and one of the things listed in that list is Home Games. Click that and you will be in the Home games lobby. From there click join a poker club and follow the instructions in my post and on screen.
If you have any questions feel free to ask in the comment section below and I will do my best to answer them.