A poem called: 'Find Your Gift and it Will Pay'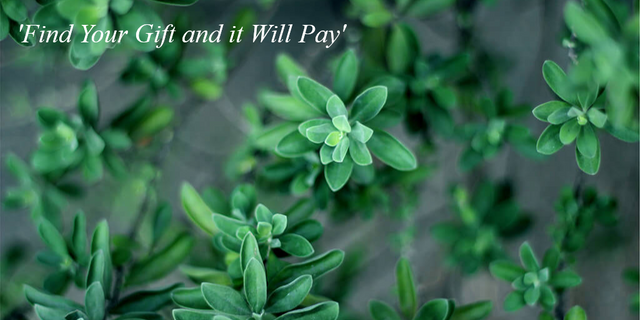 ---
Down but not defeated,
Your heart will keep on beating;
A most assured source of hope,
In time we will all meet Him.
The granted saviour,
The bravest sailor;
Over choppy waters and stormy seas,
I'll make it home one day, safe in the bosom of He.
The mighty man,
The Father's plan;
His Holy Spirit gifted,
Now taking back the land.
It starts with one,
Trump is He;
The modern day Cyrus,
God's anointed to usher in our destiny.
You have a gift,
I do too;
It may just be discovered,
At the age of fifty two.
Christ was not poor,
He had no guarantor;
At His birth granted gifts,
Befitting of a Lord.
Money is a tool,
Your gift should be your craft;
Still not found it yet?
Simply bow your head and ask.
Self-righteous poverty,
It profits no one, certainly not He.
Find your gift and it will pay,
But remember the poor,
Each and every day.
By Kier Collins (@galacticvagabond)
---
Thank you for investing your time reading my content, Comments and Upvotes are appreciated. If you'd like to see more I'd invite you to

---
If you enjoyed this content then please consider following my good friend @mhm-philippines and kindly let him know in the comments section of this post that you were made aware of his profile because of @galacticvagabond. He is trying to reach 1000 followers and he has left his life in the western world as well as all the comforts that come with it to spread the word of God and bring hope to the poor. This man and his wife are a living example of what it means to be 'Christ-like' and he has a mixture of content from Biblical thoughts to breathtaking photographs taken all across his country of residence, the Philippines.
---
Join the Christian Curation Trail via https://steemauto.com/