In May 2013, I started an experiment. I began posting Twitter poems once a day. If you know anything about #Twitter, in those days there was a strict character limit of 140 characters on every tweet. So you had to be careful to say what you needed to say in that short space. I got fairly good at it.
Here's the first Twitter poem I published on May 1, 2013:
May Day, May Day
Is a hey day
for hearsay
Okay, that's not much. But what do you expect from a medium whose big idea is to think small?
I kept this experiment going through 2015. One month in--on June 1, 2013--I started posting three Twitter poems a day. I kept this routine going for quite some time. The first poem in June that year read:
At twilight
I Twittered
and frittered
away the day
Dawn said
I should have
lit up the night
I later started publishing my Twitter poems into e-books and sold them on Amazon, Smashwords, Kobo, and Barnes & Noble. They're still available at these venues for folks who like to read e-books. The first of these was titled "A Twitterific Year." Here's the cover (copyright owned by yours truly):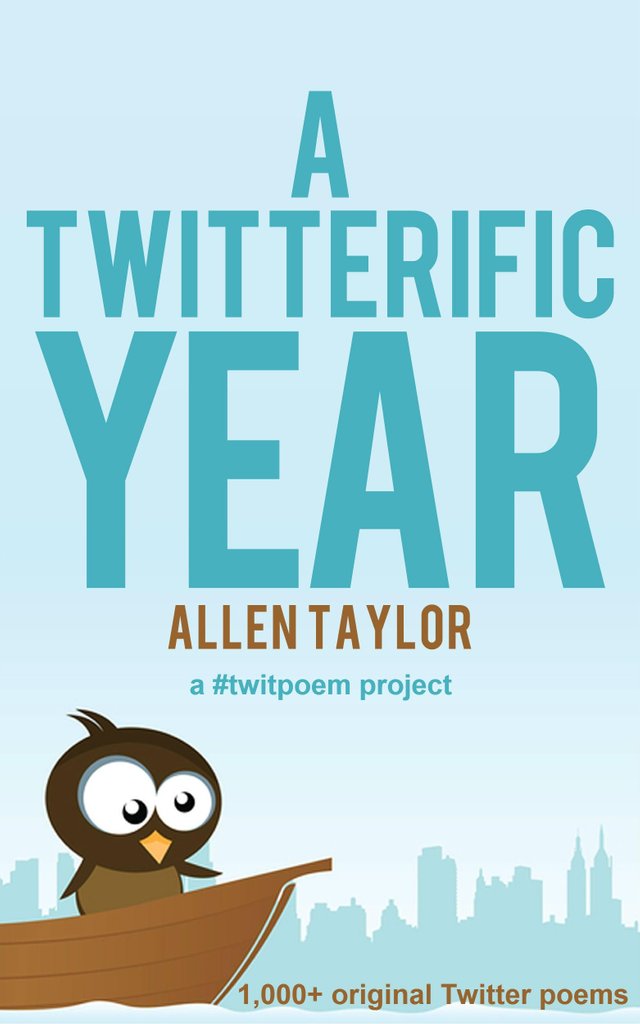 Prior to starting that experiment, I had published poems on Twitter sporadically using the
#twitpoem
hashtag, which I created. That hashtag is
still being used
, though I haven't used it for a number of years.
I founded the hashtag in 2009. In 2011, I published my first Twitpoem e-book titled, creatively, "Twitter Poems." The cover is nothing to speak of, primarily because I did it myself.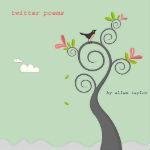 Here's a small sampling of poems from that first Twitter poem e-chapbook:
Twitpoem #1
Phantom fans
Chase fame
Find fools goad
Twitpoem #5
Chasing chickens is a game
ah, but to catch them
now that's insane
Twitpoem #11
I need what we all need:
A hand,
A heart,
Love that lies,
And a fresh cup of coffee
If you look for a common thread that runs through these Twitter poems, from the time I started publishing them in 2009 to the time I stopped in 2015, I don't think you'll find it. Some of them are silly, some are serious; some tackle themes of love while others go after politics or life in general. The breadth of topics addressed in them runs the gamut of what you'll find in all of literature. And some of them are simply word games, like this one from "Twitpoems":
Twitpoem #7
tuft
stuffed
muffed
luft-
waffe
gaffe
laugh
staff-
ed
fed
led
bed
lam
slam
sham
dam
nation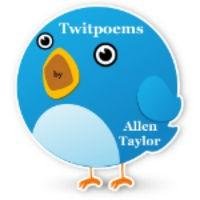 Image copyrighted by Allen Taylor
Once this caught on, I began to publish these Twitter poem electronic chapbooks monthly. I did this for a while until publishing the bigger, more comprehensive full-sized e-book of Twitter poems "A Twitterific Year." It truly is, as the name suggests, a full year's worth of Twitter poems. A thousand of them in one volume, including many that were only published in that book.
Some of the e-chapbooks had rather mundane names, like "August Twitpoems." That was followed by "September Twitter Songs." Others got silly, like "Dinkle Dorkle and Other Nut Cases.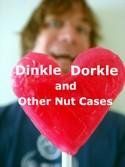 Yep, this is my own creation, as well.
Here's a sampling from Dinkle Dorkle:
Twitpoem #13
Dinkle Dorkle wore a snorkle everywhere he went
And when he broke it he bespoke, "It isn't worth a cent!"
Twitpoem #30
I'm at a loss for words
speaking to the birds
about nature;
tomorrow we'll speak
beak to beak
creature to creature.
The poems are all numbered, not titled. That's pretty obvious, I think. But you should know the numbering system is per book, so every book has a #1, a #3, and a #30. Each of the chapbooks represents a month of Twitter poems. The big one represents a year.
All of them are published at Amazon, Smashwords, Kobo, and Barnes & Noble. Feel free to check them out. No affiliate links were used in this post.


Review Me, Please
While you're here, check out the backside 5 (my five latest posts):
And some poetry: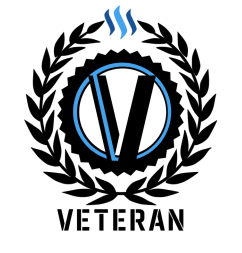 created and used by veterans
with permission from @guiltyparties