Abiku refers to the spirits of children who die before reaching puberty; a child who dies before twelve years of age being called an Abiku, and the spirit, or spirits, who caused the death being also called Abiku.
Not only is an abiku a spirit of a child who dies young, the belief is that the spirit returns to the same mother multiple times to be reborn multiple times. It is the belief that the spirit does not ever plan to "stay put in life" so it is "indifferent to the plight of its mother and her grief."
The spirits themselves are believed to live in trees, especially the iroko, baobab and silk-cotton species.
ABIKU(LETTERS TO A WORLD UNKNOWN) ORIGINAL POEM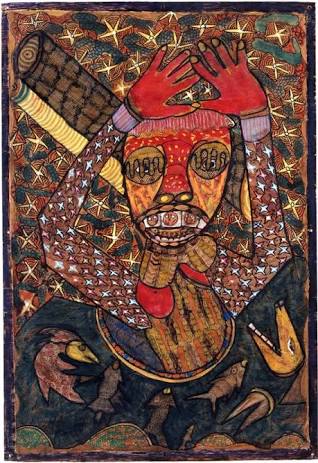 I, Abiku writes...
To a world unknown,

I heard you hail from great confusion
Thy foundations were soaked with celestial bloods
I heard you came as a mighty expression
Birthing forth creatures who thought themselves wise
To a womb unknown,

I heard you reside amongst strange organs
You fought and took spoils that i may survive
Fed me with the finest of wine and bread
Yet you pushed me out like an unknown being
To a mother unknown,

I heard you own and paid off my most trusted
Sold out, naked with wine spilled over
Thy corruption oh wise one couldn't elude me
Still in joyful pain and sweaty hands you held me
To myself,

The womb that sheltered me was quick to betray
It delivered me in hands of the unknown
As tears drained the bowels of my trust
I will absorb the laughter on her face
To death,

Although the aura of her love encompass me
And her sight brought comfort
Am not meant for a strange world
Take me by thy sting; lay to rest my struggle
Lest my limbs walks amongst men
To the weeping ones

Dry your tears in the sun
I will come again with sweet fragrance of hope
My entrance will be thy delight and strength
It will be thy weakness and your shame
till am back again Dear Mother

Yours indebted, Abiku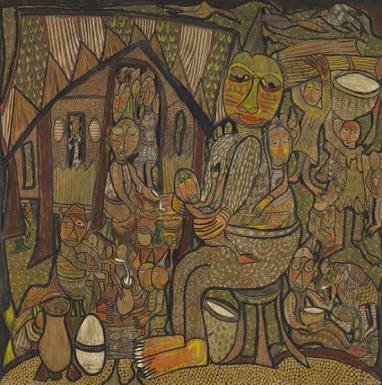 source
Other posts written by me
lesson from the printing press



TOGETHER WE ARE STRONGER!!! UNITED WE STAND!!! #poetsunited (use it to be included in Daily Dose Poetry and Prose)
SO COME STEEMIT POETS UNITED : Join us on our new poetsunited Discord channel