ROZMOWY Z SYNEM.
CZĘŚĆ PIERWSZA.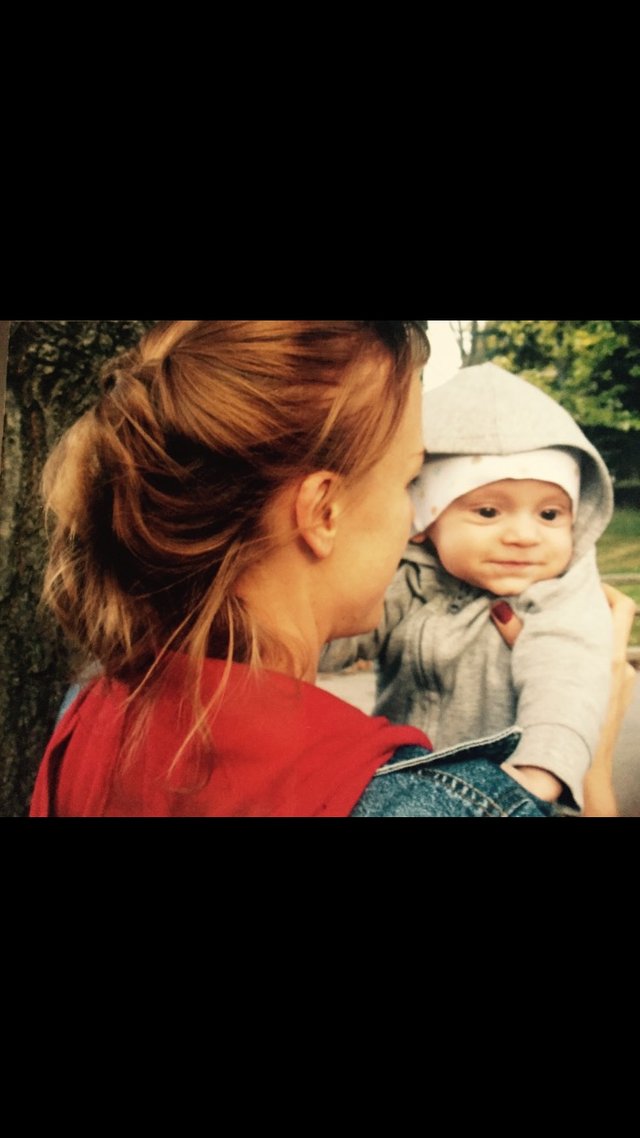 Urodziło sie takie małe, bezzębne, bezbronne.
część mnie i część Ciebie,
ale i część Kosmosu.
Mówi językami, myśli po swojemu,
pyskuje, dyskutuje, umie uzasadnić.
Niby moje, a zupełnie Inny, nowy Człowiek.
Nie przestaje mnie to zadziwiać.
...
DEFINICJA POETY:
-Mamusiu, to na pewno jest poeta
-skąd wiesz??
-bo się tak krztusi.. noo robi tak YGHMM.. odkrztusza się, zanim coś powie
NOWE ZNACZENIA:
-czy mogę zobaczyć co jest w tej dziupli? (o mojej szufladzie)
WIESZCZ:
-gdy ja będę miał dziecko, to na pewno nie każe mu chodzić spać w nocy
Z ZACIEKAWIENIEM:
-Tato, a gdzie jest twoja żona?
O ZWIERZYNIE:
-Mimi, a ty jakie masz swoje ulubione zwierzęta?
Bo ja te groźne, czyli wilk i pchła
OPOWIADA BAJKĘ:
-i wiesz mamo, tam była Uczta!
-oo, a co to jest uczta?
-to taki piknik który robisz w domu, takie przyjęcie gdzie dają pyszności
-tak? a jakie na przykład?
-noo różne, np. owsiankę
SAMOŚWIADOMOŚĆ:
-wiesz, dziewczynki są delikatne i strachowe, ale ty urodziłaś chłopca.
.
Ten facet musi sie jeszcze wiele nauczyć o świecie dziewczynek, dziewczyn i kobiet.
Jeszcze go zaskoczą.
.
Ja miałam pięć lat, a on miał sześć
Jeździliśmy na koniach z patyków
On ubierał się na czarno, ja na biało
On zawsze wygrywał bójki
Bang Bang, zastrzelił mnie
Bang Bang, upadłam na ziemię
Bang Bang, ten okropny dźwięk
Bang Bang, moje kochanie mnie zastrzeliło
na koniec ZAGADKA:
co to jest, to zielone u góry rysunku?
(niezbadane są meandry myśli dziecka)