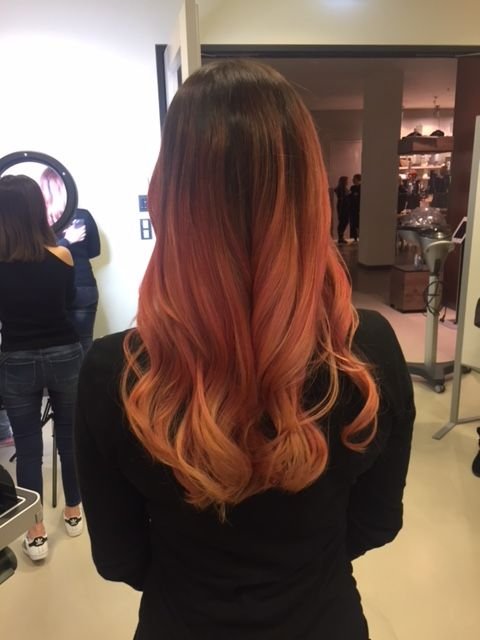 Why I turned my hair pink is not because I am brave or couragous. Actually it is the other way around: to live with a hair colour which does not represent you, your inner gut, character or nature is like wearing unfancy clothes someone else picked for you or like to deny your real self.
Did you ever made a decision which was easy for you? Even when it was a big one? Than you know, you're on the right path!
Many women are running to their haircutter of choice to transform into their better self. Reasons seemed to be various: They cut their hair in the summer or colour it in the winter. Some need a new haircut to support their inner changes with an outer look. If you made a step in your life, you want to buy new clothes, get new make up, start with exercising or also quitting that. But never underestimate a new haircut. And I mean a NEW hairstyle!!!
Sometimes it makes you happy to leave the hair saloon and weren't too brave. Sometimes you are happy, that everything looks more or less the same, optimally better and best: most of you looks like before. Sometimes you leave the place of incident with knowing for sure to be back soon. Why? Because the man/ women in the mirror does not fit with the person, who went to an ordinary Wella Acadamy Appointment.
So this is my story: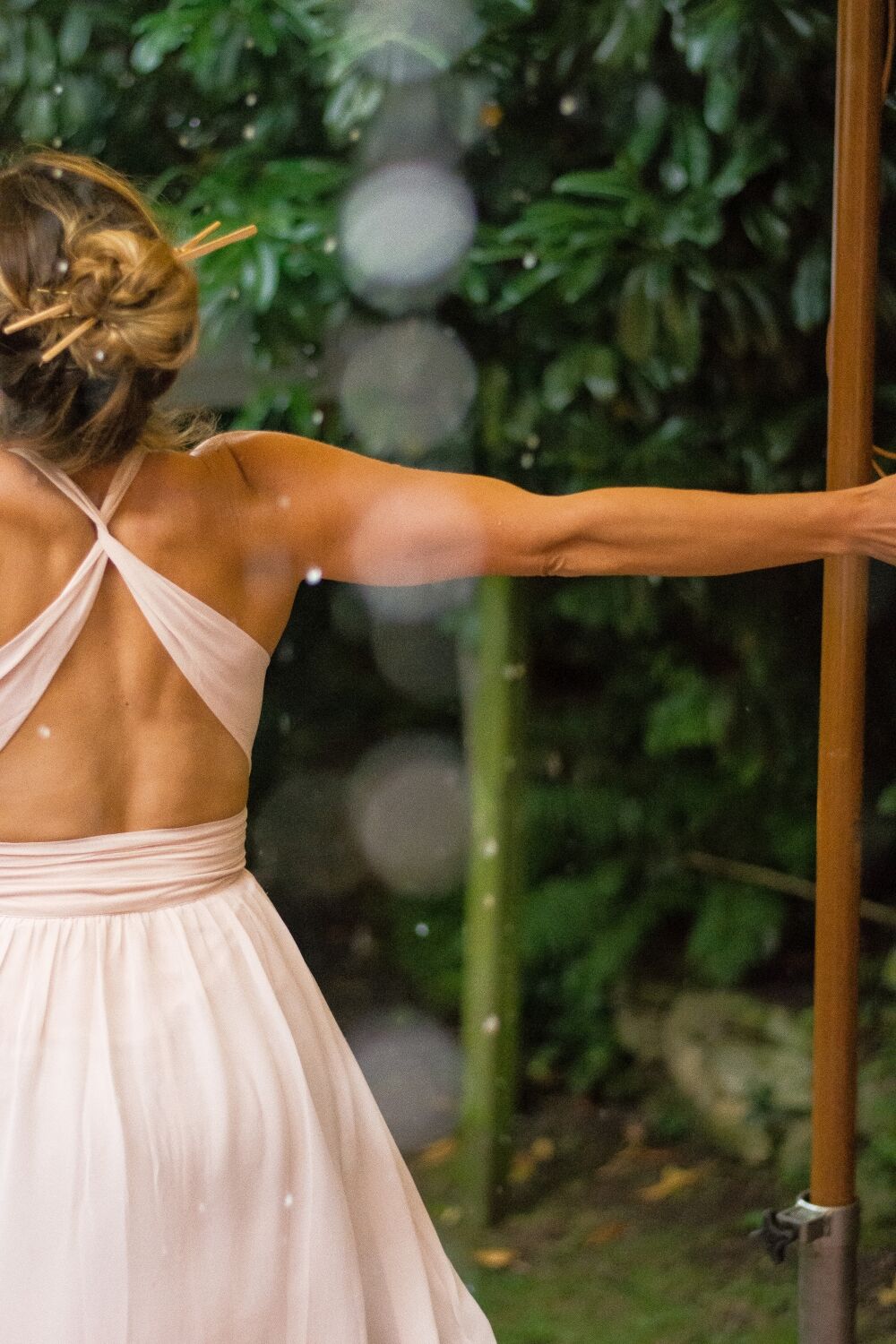 Like about 2-3 years I prefer going to the Wella Academy in Frankfurt to get an professional color refreshment. This is usually without a haircut, because they train the experts in working with colours, trends and techniques. I love to go there. It takes about 5 hours, no matter what`s your issue. Information, Preparation, Chatting with your Experts, Work, Finish.
And now?
So I went there the last couple of years with a scary hair situation and they always fixed it to my utmost satisfaction. As my character is a though and strong I felt better with blond hair. If I could do that, I would have iceblond cold hair. But my hair structure didn't allow that, so I stayed blond in every conceivable possible variations.
And than there was a black day. It was THE black day. Right before starting a new job project I planned to get my hair done, look professional, reliable and fresh. And I trust Wella. And I brought a picture. And I said: "please similar to this style at the photo, but not that dark." And my Haidresser responded: " No, of course not, we make it even better." So I trusted him. End of story was my hair was super dark, after about 10 years being a blondie, nice and sportive, I turned perceived black. With the start of the upcoming winter season it matched.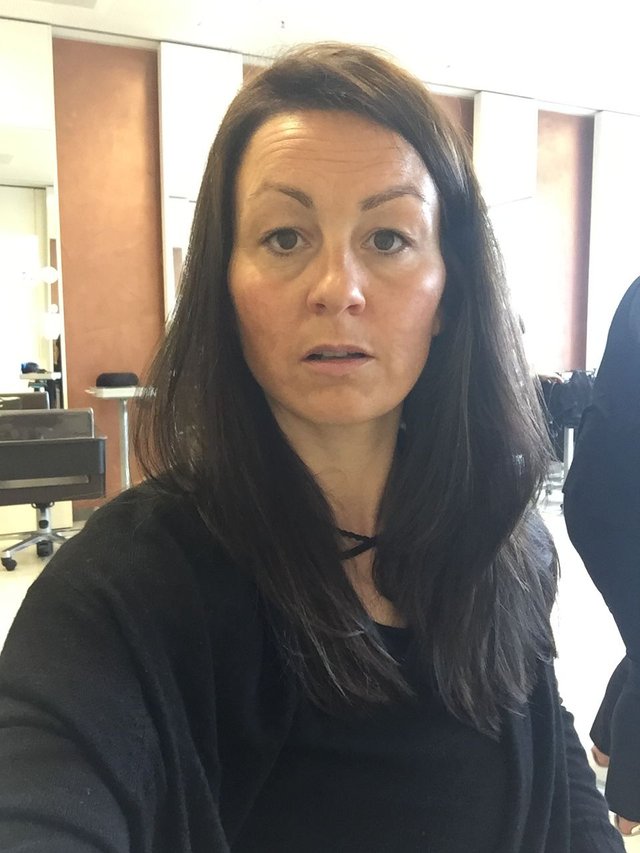 Still shocked I went to the next cosmetic store. Totally desperate I was looking for another professional, this time for cosmetics.
I craved for anything which make me look less sickly and left the shop with a new lipstick I was sure I would feel not me with.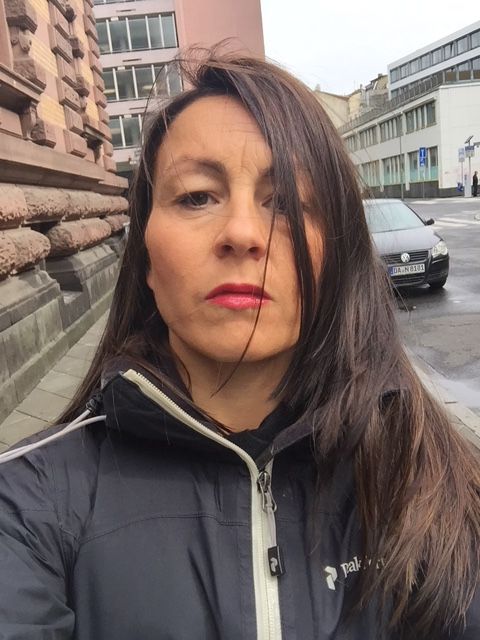 No clue, why it took me so long, but I can tell you the color was not only a color. It was a nightmare. Every single day I was desperate seeing that latest Wella result in the mirror. I knew in that situation it would be impossible to turn blond again. So I decided to ride it out. And it took me exactly six month!!!
I went back to Wella with that deep wish to become blond again. My words were something like "massive change, please." And this was the first time I left the Academy without any diversification. Just about the same. Felt black. Not only this colour was the sadest on earth, only brought me trouble, I also couldn't get rid of it.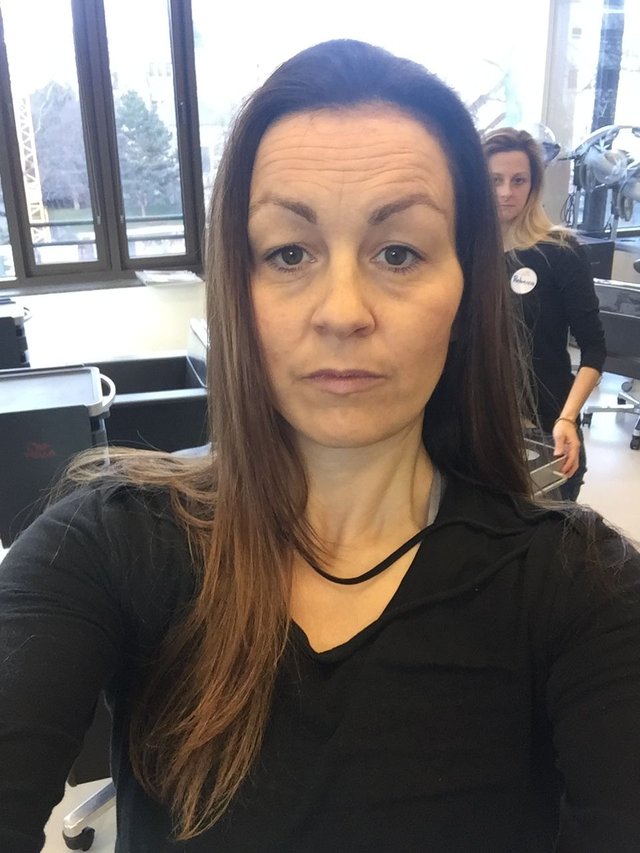 AND NOW: PINK!!!!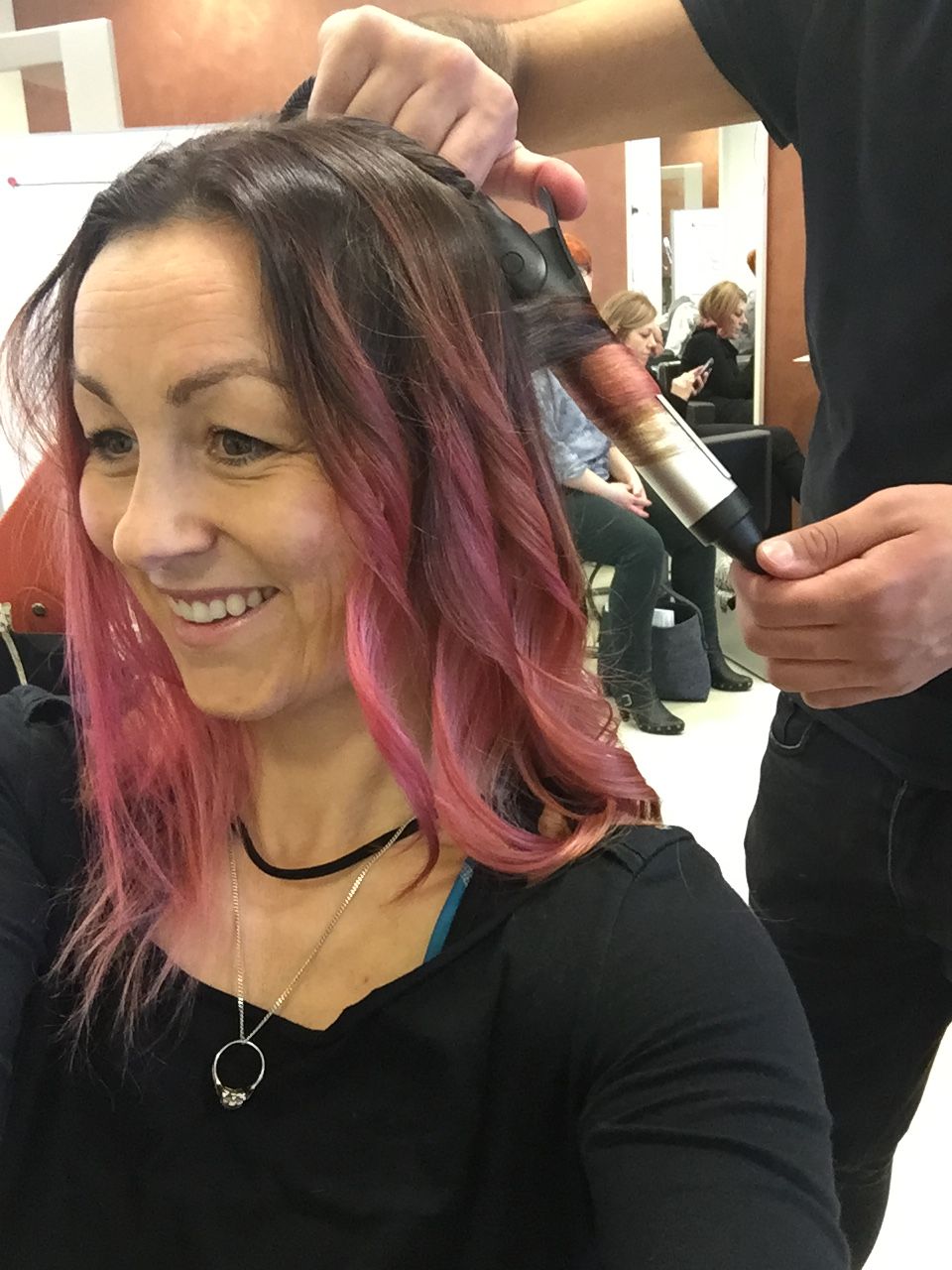 With less time and hopeless to get another appointment that soon, I check the latest offerings and found the only open date I could somehow manage. Somehow. But I urgently needed a change of my hair colour as I didn't feel one day comfortable with it. I already had an appointment for a dramatic haircut, just to do anything. I was now on the way to get aggressive as it felt like someone else or something else is forcing me to look dusky.
The last chance was the event for becoming a UNICORN! Pastel colours. Ok. And then I started to feel happy.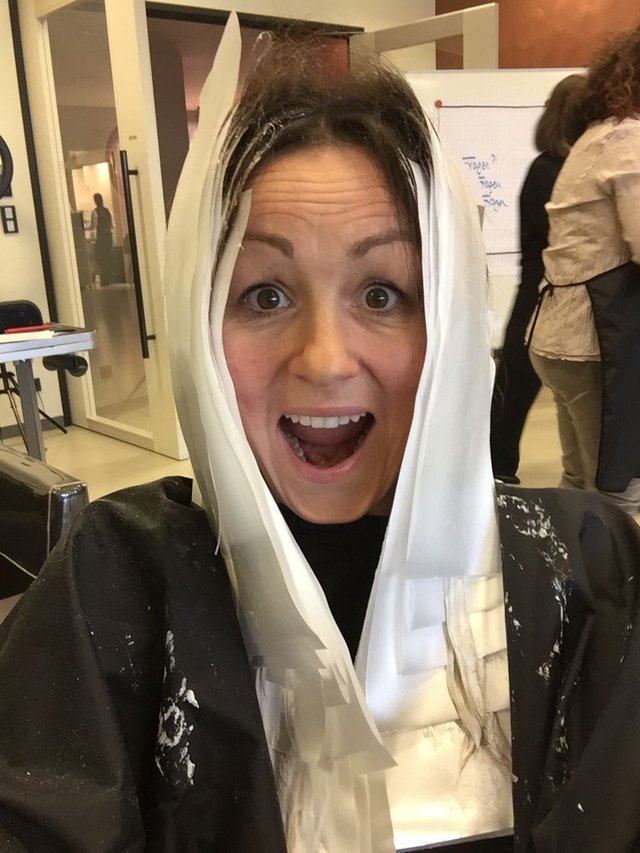 I cannot describe it. We were to be asked to present a photo we want to look alike. And this was already fun. And all the women in the room were about the same. And then I realised 2 major things:
YOU NEED LIKEMINDED PEOPLE AROUND YOU TO BE HAPPY: ONLY THEY CAN UNDERSTAND YOU.
I HAVEN'T EXPRESSED MYSELF FOR A VERY LONG TIME THE WAY I REALLY FEEL.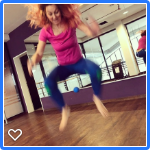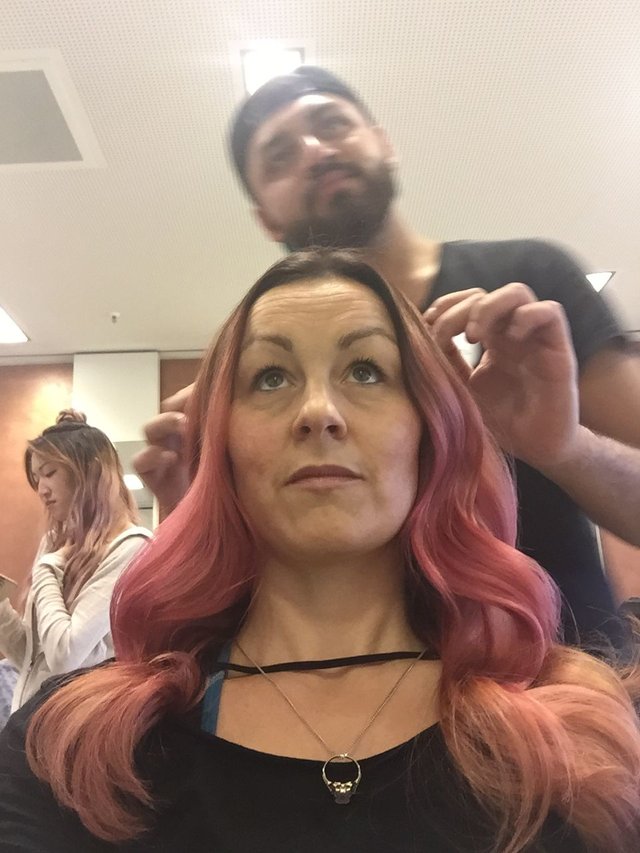 You cannot be happy, if you do things, which are not representing you. Which aren't you.
In the meantime, I am not scared about changing my long hair into something crazy. It also swashed into my fashion choices. I am colourful. I am thinking different and I also feel different. I speak different and I expect different things from my life.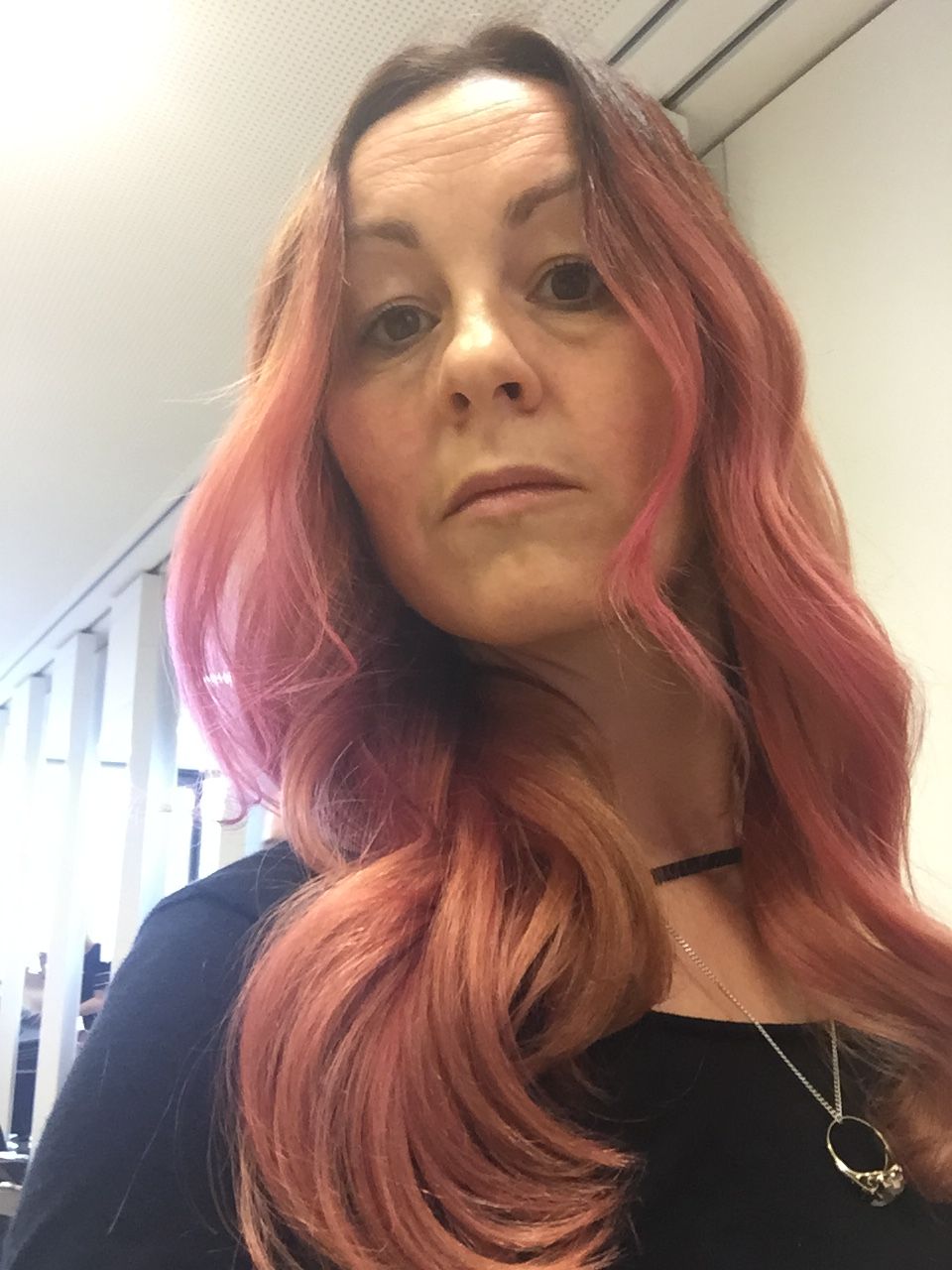 This story is to encourage you to think about your lifestyle. Think, if you are doing the things you wann ado them. Where can you pull your energy from. If you feel weak and with powerless, what might be the reason. Change that. Before you didn't change that, you won't have the power to go new pathes!!!
Please give me an upvote, if you feel inspired. I appreciate your support if you want to resteem this!
Thank you all very much!