And the Livin' is Easy...
---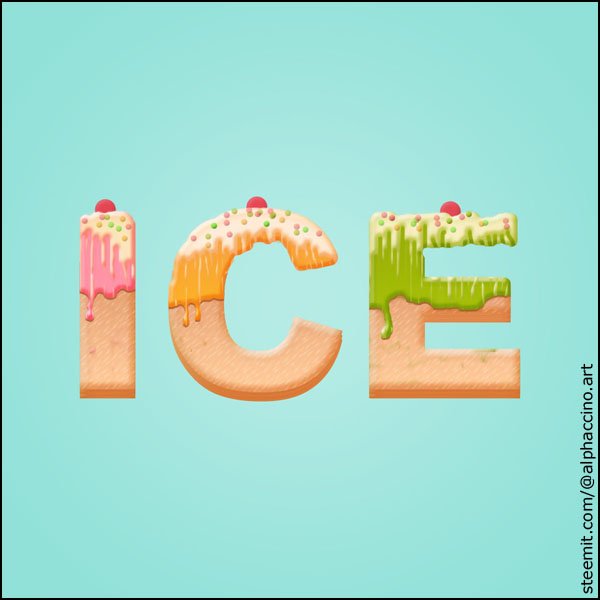 Photoshop: Ice Cream Text Effect
---
As you know, it's currently summertime in Australia and it has been a beauty - particularly over the past few days with heatwave temperatures pretty much across the country, which brings me to my favourite part of summer - ice-cream.
Ice-cream was my primary motivation for creating today's illustration but also inspired by this tutorial named 'Create Ice Cream Text Effect In Photoshop' at PhotoshopTutorials.ws.
Even though I made some changes to my final result, I did follow the tutorial to get the basic design set out and of course, now that I've finished it, I really wish I'd used a different word or at least added the word cream to spell out ice-cream.
Oh well... there's always next time and so, I decided to knock-out the background and save a copy in PNG format too.
Although in hindsight, the background does do a good job of covering up my oddly shaped ice-cream.
---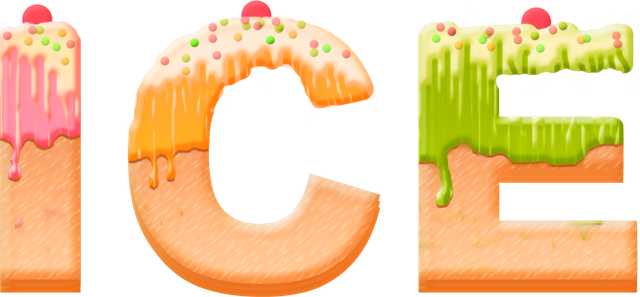 Please click on image to view full screen. Feel free to use the image for your blog posts but please provide a link back to my profile or this post in your source info.
---
Anyhoo, thanks for stopping by and reading my post, I really do appreciate your time.
And remember to keep smiling, it makes people wonder what you're thinking...!

If you enjoyed reading my post, please follow, comment and upvote.
All photos, stories and graphics are my own work unless otherwise noted.
Please check out my recent posts:
What Does Christmas Mean To You
My Favourite Bullet Journal Pages for 2018
Making My Dad's Birthday Present
My Resolutions for 2019



To make your own steemitboard footer, check out this post by @arcange

Proudly representing


Proud supporter of @steeming-hot