Drink Coasters for Dad's Birthday
---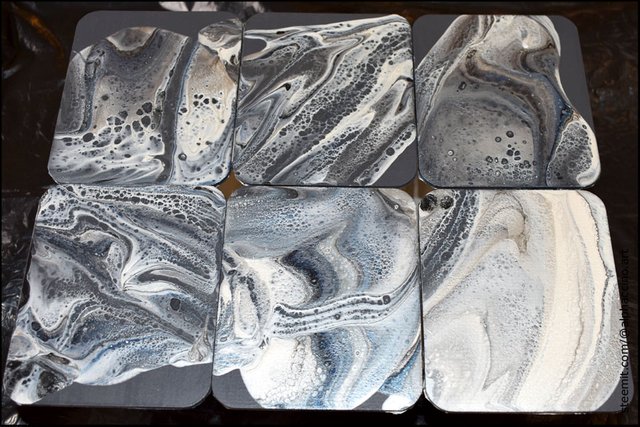 ---
Step 1
My first step was to mask off the back of the coasters using masking tape.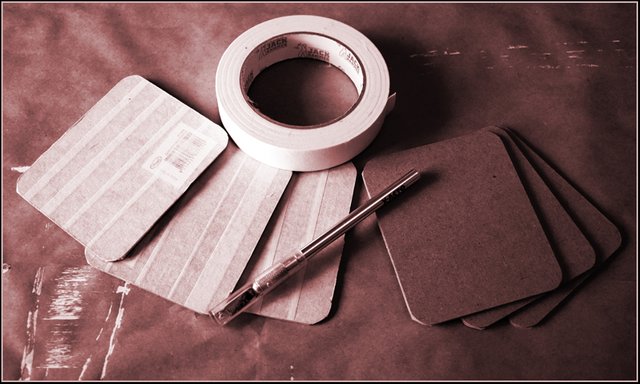 ---
Step 2
Next I covered the surface with a layer of gesso.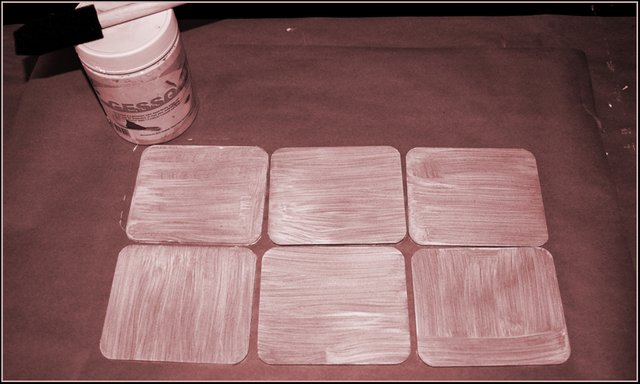 ---
Step 3
Since I want the coasters to show some negative space, I painted the background with a dark grey colour.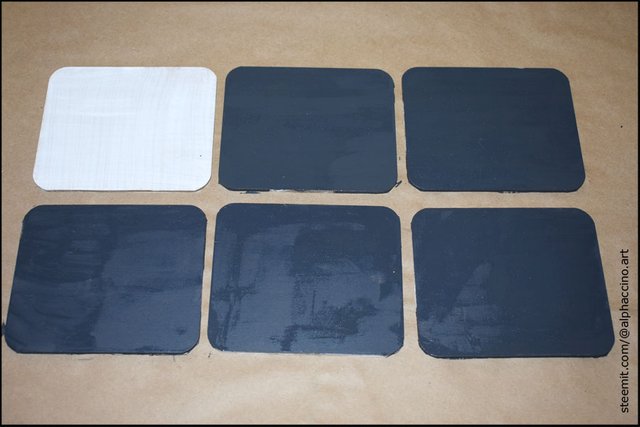 ---
Step 4
When 'pouring' the paint, I used the 'ribbon pour' method.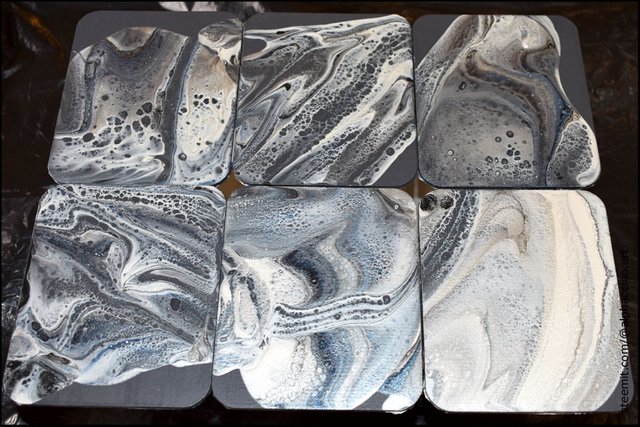 ---
Step 5
To ensure the coasters are water and heat resistant, I finished off with a clear coat of Epoxy Resin which also gives them a protective finish with a nice glossy look.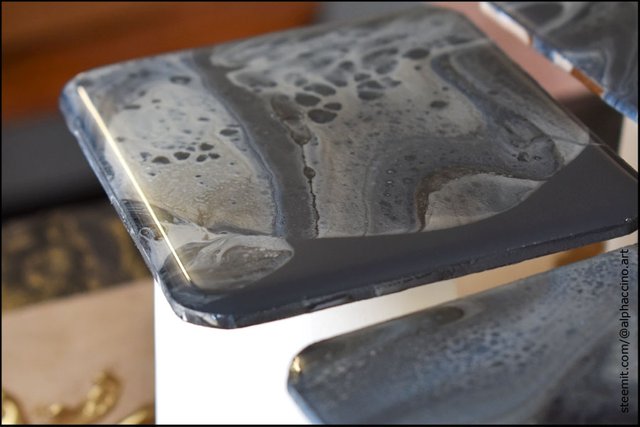 ---
Thanks for stopping by and reading my post,
I really do appreciate your time.
And remember to keep smiling, it makes people wonder what you're thinking...!

If you enjoyed reading my post, please follow, comment and upvote.
All photos, stories and graphics are my own work unless otherwise noted.
Please check out my recent posts:
What Does Christmas Mean To You
My Favourite Bullet Journal Pages from 2018



To make your own steemitboard footer, check out this post by @arcange

Proudly representing


Proud supporter of @steeming-hot