This is my entry to the Photo Hunt Contest #14 (Theme: Architecture) created by @photoquest.
I took this shot in Eglise des Jacobins, Toulouse, France.
Also known as the "Pink City," Toulouse is the fourth largest city in France. It is located on the banks of the River Garonne, 150 kilometres from the Mediterranean Sea, 230 km from the Atlantic Ocean and 680 km from Paris.
The Church of the Jacobins is a deconsecrated Roman Catholic church, whose construction started in the 13th century.
Now a museum, it houses the relics of Saint Thomas Aquinas. Its palm tree ceiling is famous worldwide.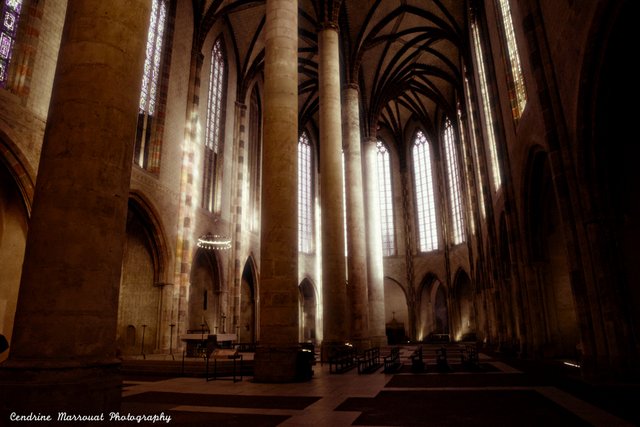 EXIF data:
Nikon D600, Tamron 24-70mm @ 24mm
Exposure: ISO 800, f/22, 1/25s
---
For more photography, click the image below.