[Daily Pet Photography] Zaporozhye Citizen
Woodpeckers in our locality can be seen often and, if not seen, then you for sure can hear its drumming.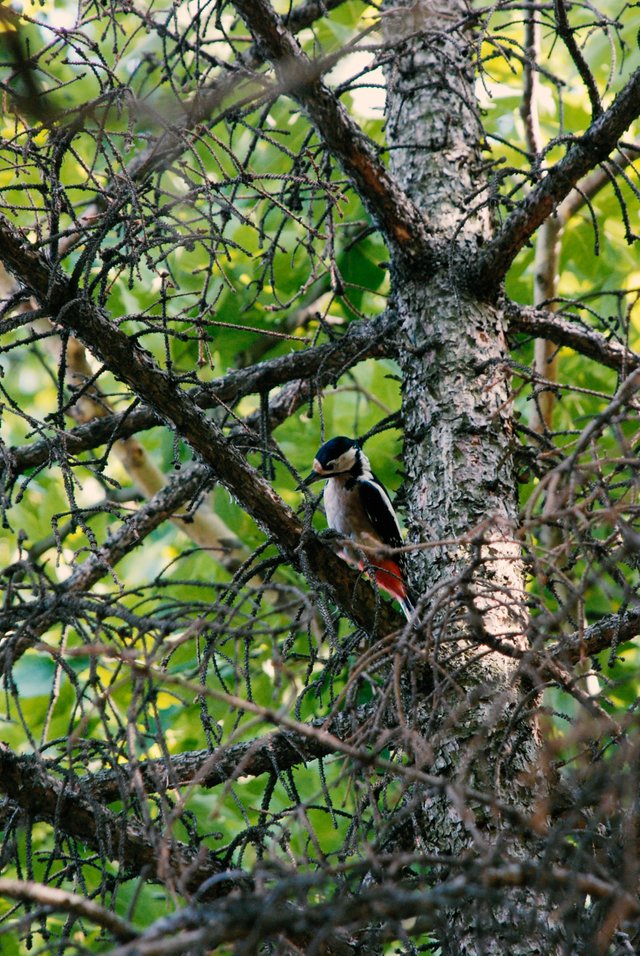 NikonD80 f/5,6 | 1/80 | ISO-400 | 135mm
Photo by @Dimarss
You can accurately call a woodpecker a citizen, because you can meet it on roadside trees in the very center of Zaporozhye City!

Supporting our publications, you contribute to the development of the Ukrainian direction on the Steemit
In the near future it is planned to launch a bot of the voter, who will be able to support the creativity of Ukrainians on Steemit!
Details soon!
Support our community witness
https://steemit.com/~witnesses