In the foreground lies Fox Mountain and behind that, the ridge in the middle of the image, running horizontally across the photograph is Heart Mountain... and then behind those all the way to the horizon are numerous mountains of both the Weminuche Wilderness and Rio Grande Wilderness areas of the Colorado Rocky Mountains along the Continental Divide. This is all part of the vast San Juan Wilderness area in the San Juan Mountains.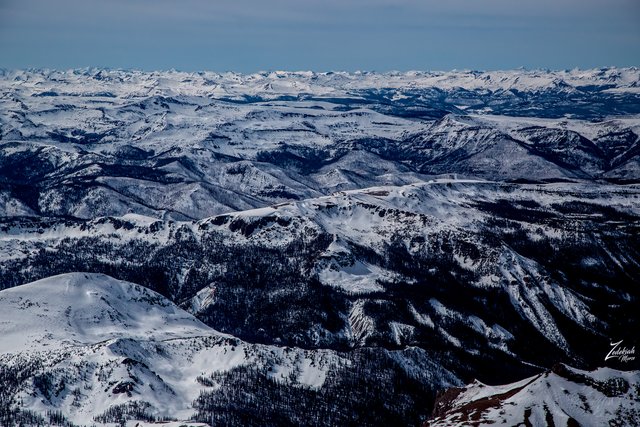 Fox Mountain & Heart Mountain Ridge ~ Click to Enlarge
I lensed this image while flying from Cortez, Colorado to visit my friends at Zapata Ranch in the San Luis Valley. Taken at an altitude of 14,500 feet and shot free-hand through an open window This image shows the cold vastness of the high Rocky Mountains of Colorado.
This image is from my project "Where Eagles Fly";
About The Project
Where Eagles Fly - The American Wilderness Expedition is my personal mission to introduce people to these amazing locations that surround us. I am piloting a bush plane while exploring and filming throughout the remote back-country areas of North America to raise awareness of the 47% of the USA and 90% of Canada that remain unpopulated wilderness.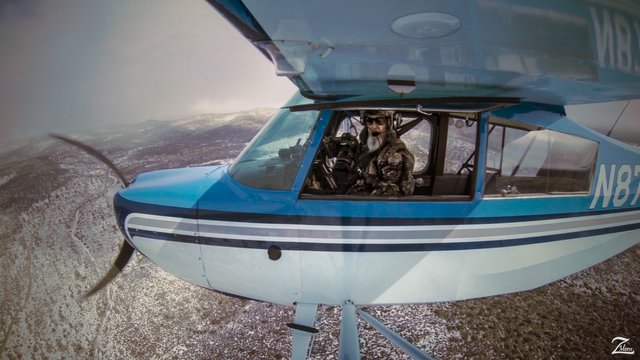 About The Author
My name is Zedekiah Morse and I'm a Bush Pilot, Photographer, Explorer and Filmmaker. I live in the Rocky Mountains and devote my time and resources to exploring as much of the world as I can by air. If you wish to watch a short film detailing how I do my work and this project, go here.
If you like what you see here upvote and resteemit so that others may experience these wondrous places.
And if you'd like these images to be part of your feed, follow me.
Thanks for your support and Yehaw!!