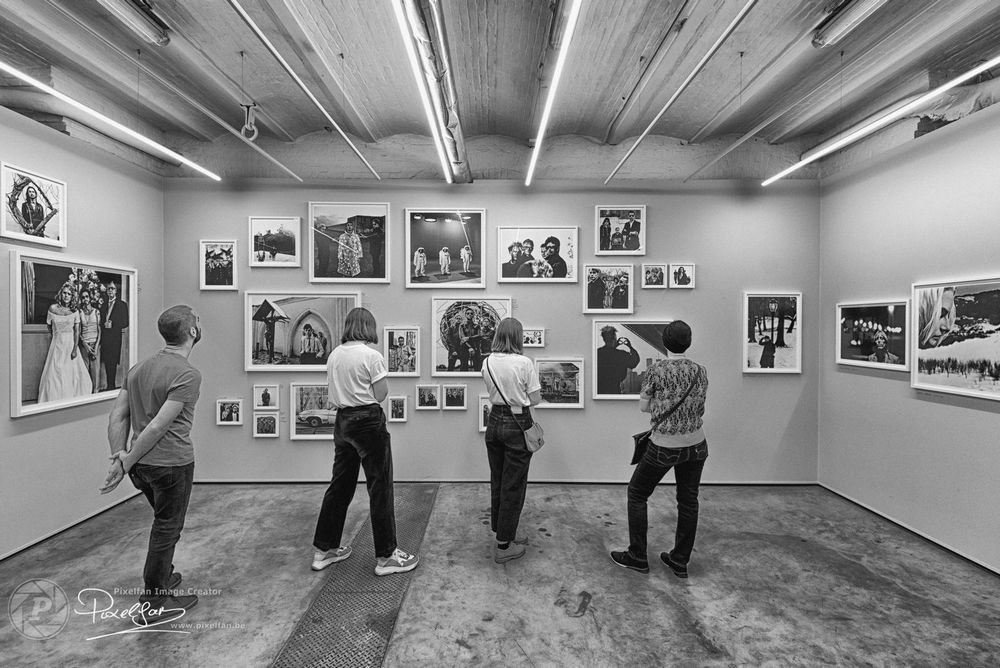 … I like to show my work to a non-digital audience…
I'm joking of course. In fact, I wanted to say : from time to time I like to visit an exposition from a famous photographer 😊
Do you recognise the photographer here? And do you recognise the band in the background… I shot a lot of pictures but of course I had to show this one of my favourite band… memories, memories…
You liked this post?
Right you are 😉
Just follow me here on steemit ( @pixelfan ) to make sure you don't miss any new work. BTW: I will not ask you to upvote… deep down inside you know you have to 😉
Curious to see my other work?
Although I spent most of my time on steemit, you can also find me in other places… just take your pick…