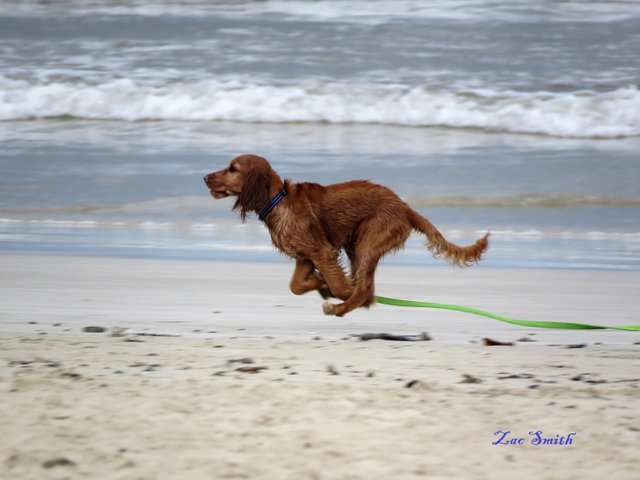 I picked a song title as the heading of this post to describe this guy's panic!
Sure many of you remember the rhythm, blues and rock band, "Eric Burdon and the Animals" their fame was created by a transatlantic hit song in 1964 called "House of the Rising Sun". One of the songs on the album is called "We gotta get outa here" and it continues "if it's the last thing we ever do, girl there's a better life for me and you" sheer desperation!
How better to describe this Spaniel's thoughts!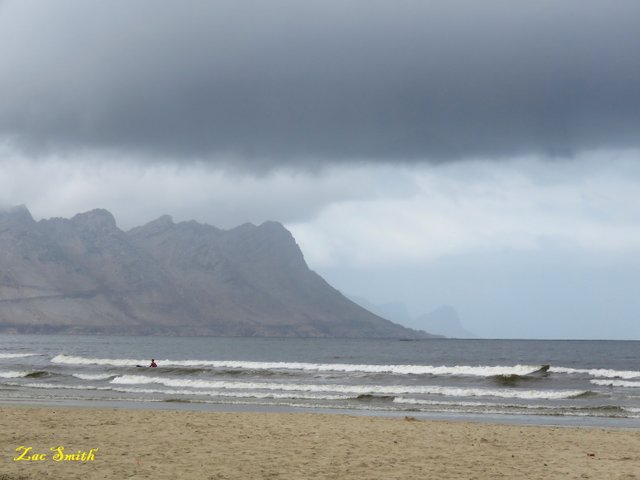 Yay! Clouds and light rain means that we were here on the beach!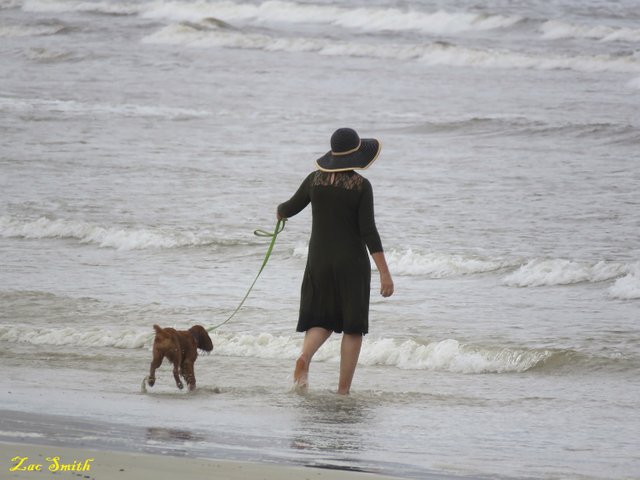 Calmly and placidly she led him into the pond! Must be his first time and she said it would be nice!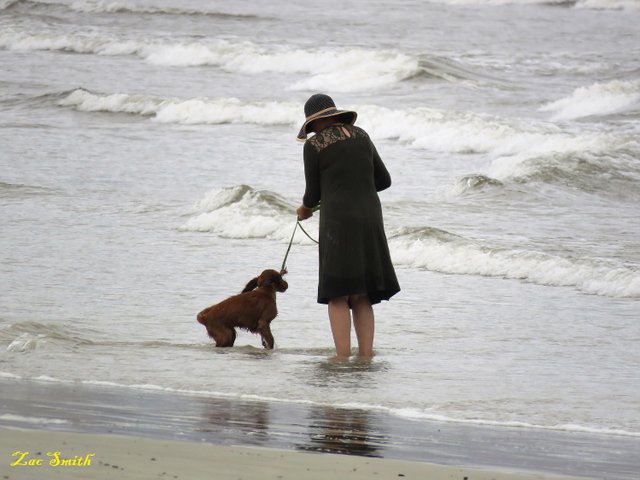 But now wait a minute, this water is alive!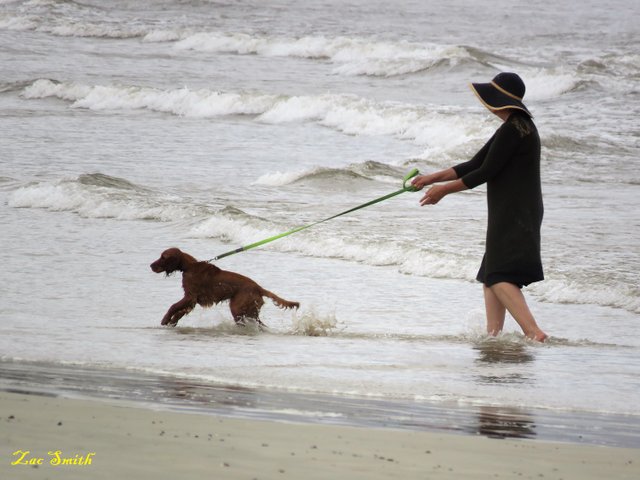 No,no,no,no,no,no, which part of no don't you understand!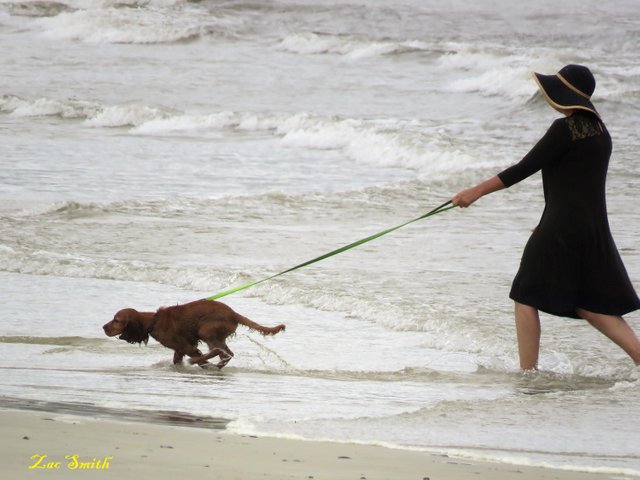 C'mon girl, this is madness, we gotta get outta here as it's a matter of life or death!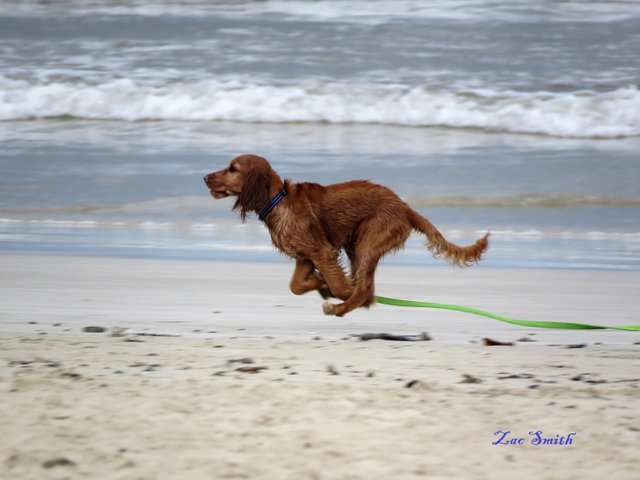 Right, you can stay, but I am going to do some low flying to save my life!
Oh yeah, he took off like a rocket and shame the poor lady ran after him. For a moment the tease in me said that I should take of shot of a woman rushing after her dog, but I decided against it. Besides, soon they disappeared in the distance and we only hope that she found him. There was nothing we could do to help, as I cannot run and the dog was way too fast!
Which brings me to a bit of seriousness here Lol. How many times were you told that it would be nice and you found it to be dreadful? Remember when you were small and your mom shoved a spoon of stuff into your mouth promising that it would be nice? In the meantime the stuff tasted like some turd from outer space?
All that I want to tell you here is to be careful when somebody tells you that it would be nice, as there are hundreds of us that found to the contrary.
We hope you have liked the pictures and thank you for visiting a post by @papilloncharity
center>


Team South Africa banner designed by @bearone