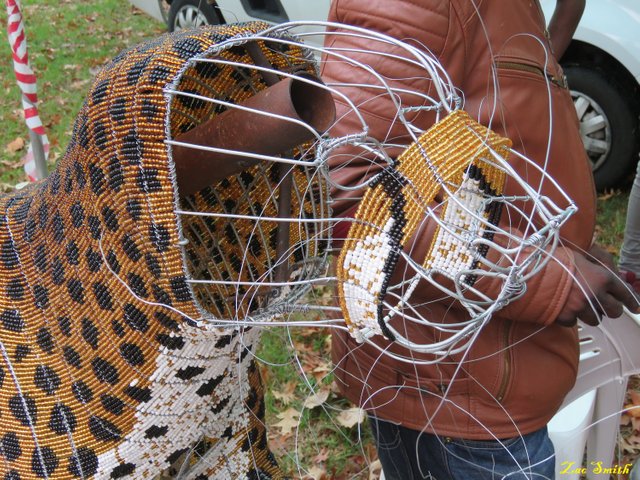 A big order was received for 3 life sized African animals!
The order had to be completed in one week, ready for shipment to Canada and to make only one of these beaded animals normally takes several months to complete. So our friend decided to put a team of African artists together in order to complete the order in time.
Have a look at their work here!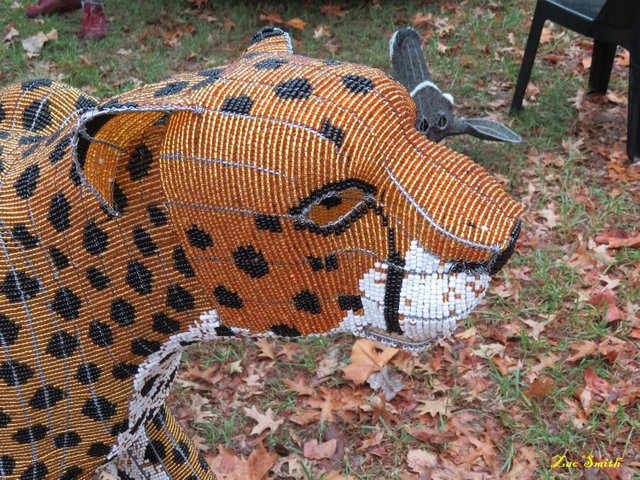 Each guy had a section of an animal to complete!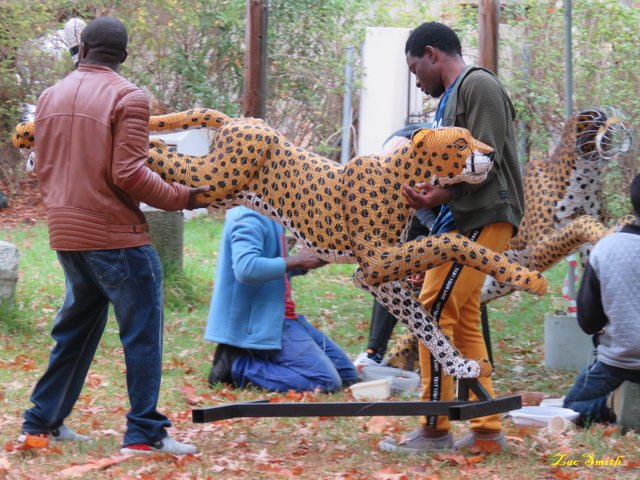 Now this is what I call team work!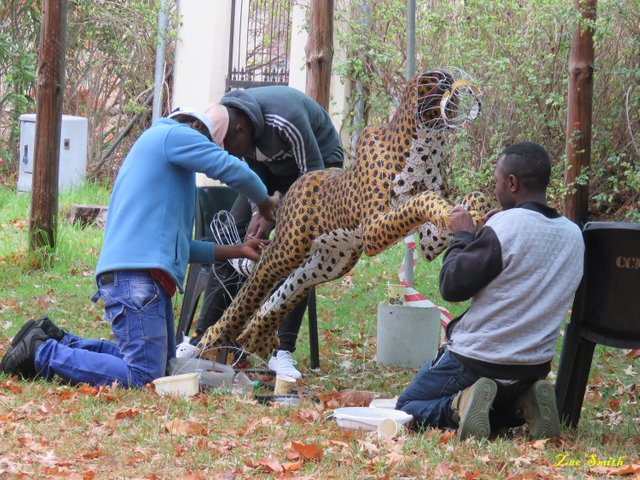 3 guys in action working on this big cheetah!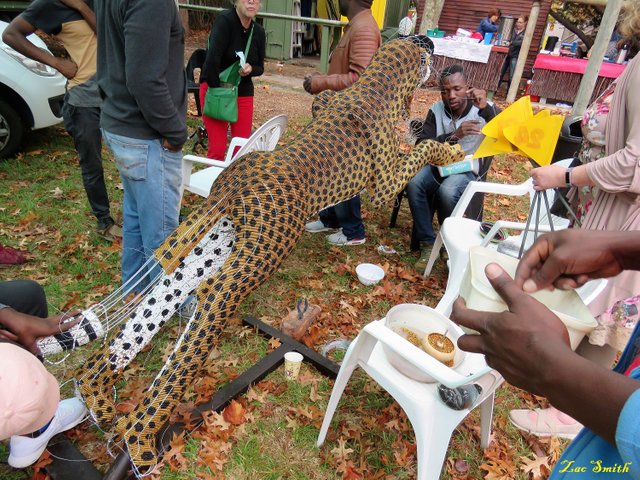 One guy finishing at the front and another two busy at the back!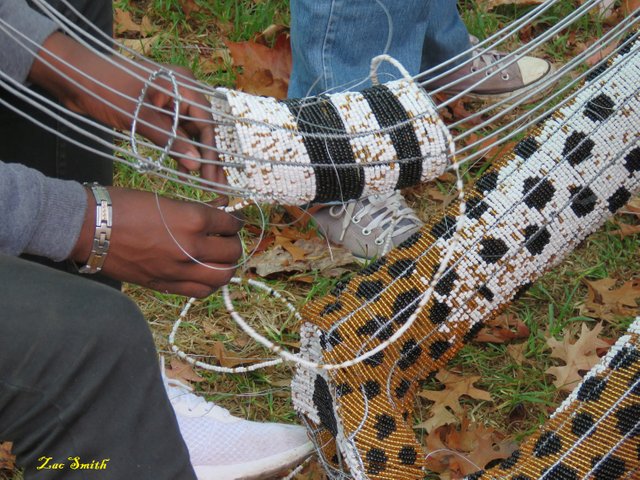 A closer look at the intricate wire and bead work on the tail!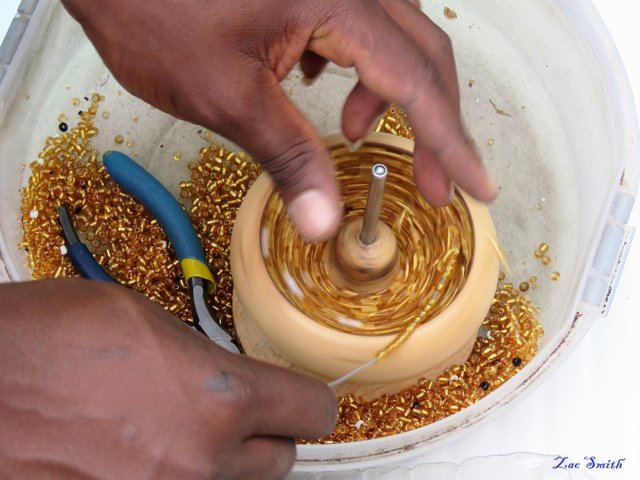 Look how they string the beads onto the wire.
To string thousands of beads by hand would take a very long time.
So they simply load the beads into this battery operated spinner bowl.
They stick the end of the wire into the bowl in order for the beads to run onto the wire.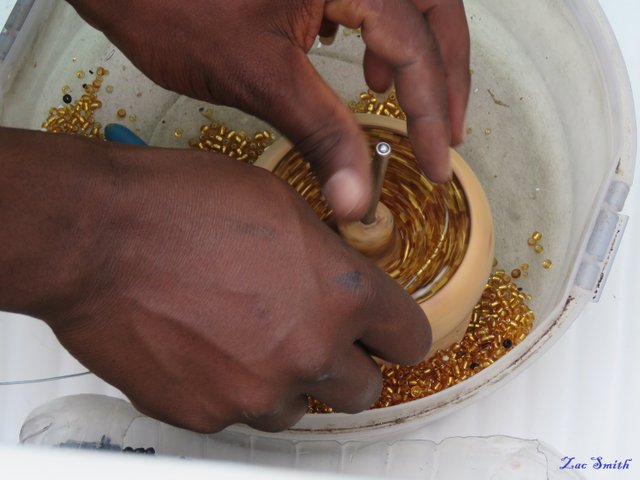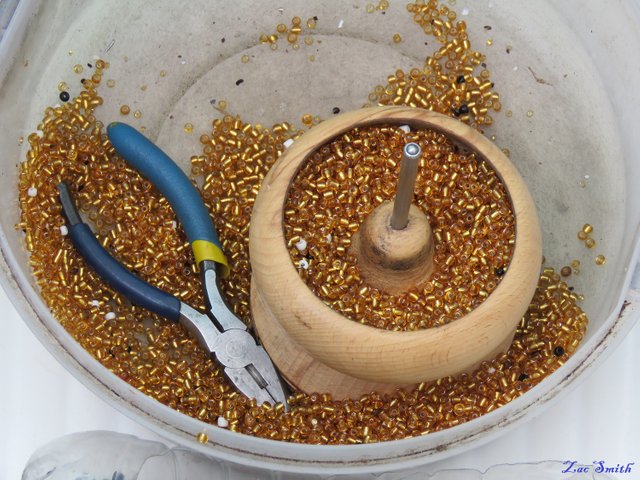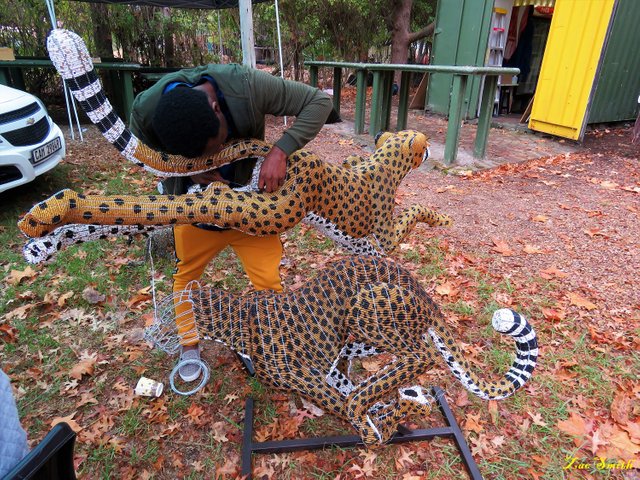 Another finisher at work checking quality and fixing roughages.
The animals will be wrapped and crated for export on completion and the chief artist will travel with the animals to deliver them and to collect the payment. Really a very innovative effort and their works are fabulous to see. Some rich guy in a foreign land is going to be very happy to receive this. Imagine having life size beaded cheetahs in your visitors lounge. It was indeed great to see this clan of artists at work doing their thing!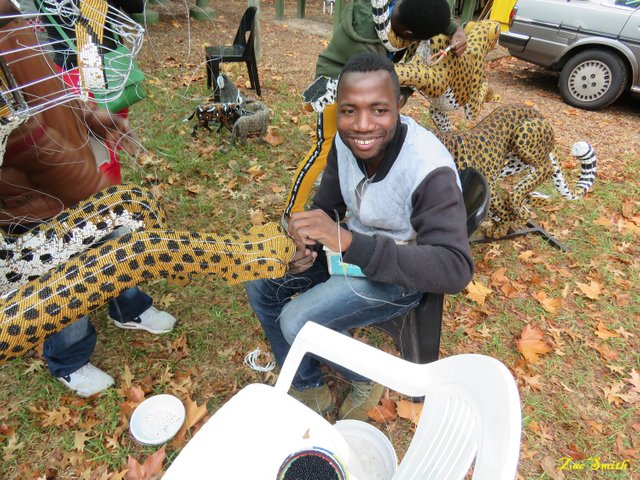 Finally, the air was filled by the light hearted banter of the team at work, almost as if they were constantly teasing each other and we left there in very good mood.
Considering that crime is rampant in our country, I honor these guys for using their gifts to make others happy and in the process also earning enough to feed their own families.
No entitlement, no laziness and no squabbles, only sowing the good seeds of love.
We hope you have enjoyed the pictures and thank you for visiting a post by @papilloncharity


Team South Africa banner designed by @bearone