Sunset from Loreto Bay - Landscape Photography
Hello Everyone!
Since today is Tuesday, I want to share an image for Landscape Photography and Tuesday Orange.
The image below was taken in Loreto Bay, Baja California Sur, México. This is the only sunset image I took during my trip on March of last year. It is a very nice place for both landscape and nature photography. Lots of birds everywhere and also you can see dolphins, whales and other sea life. As you can guess, I have many images on my backlog that I will share in the near future ;-)
Loreto Bay Sunset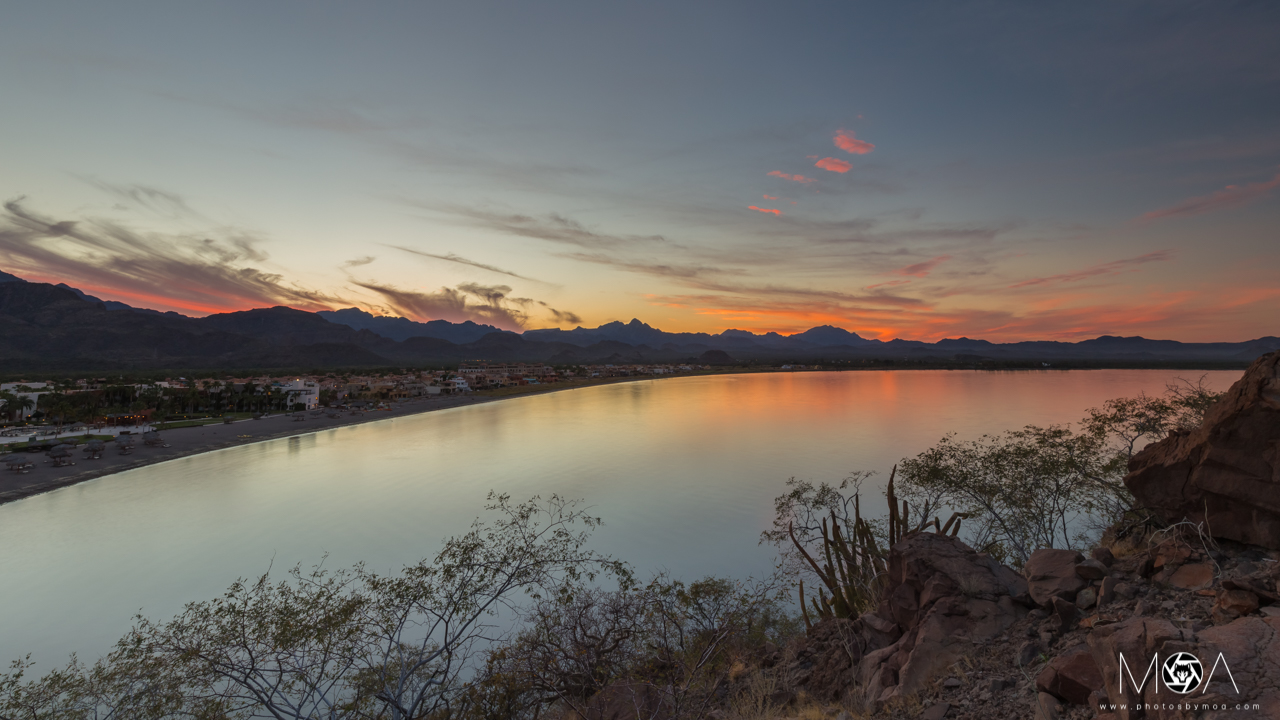 Canon EOS 6D, Canon EF 16-35mm f/4L, 16mm, f/16, 2s, ISO 100
I like on this image the calm waters, the soft reflections and the smooth orange and yellow tones in the clouds right after the Sun disappeared on the horizon.
As you can tell from the image, I'm higher above the shore. I hiked a rocky hill on the east side of the beach where you get amazing views of the ocean and the bay. I hope we can go again sometime in the future. It was a fun trip! Perhaps I can share more behind the scenes images in a future post where I show you a bit of what we did around the area. ;-)
Thanks for reading this post; if you liked it please upvote it and resteemit! If you want to read more about landscape and wildlife photography you can follow me.
For more inspiring images and fine art prints, please visit my website.
http://www.photosbymoa.com/