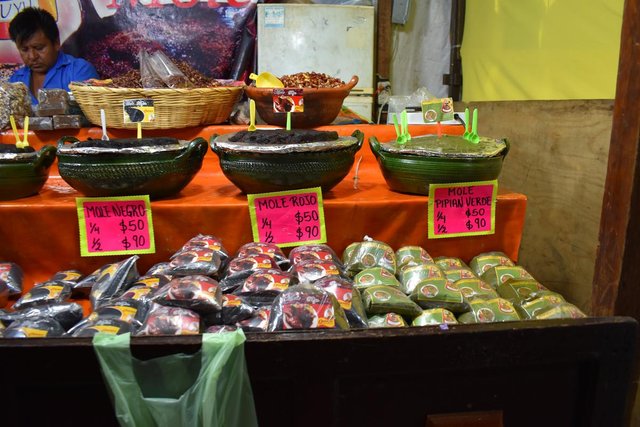 As promised I've got more pictures of the Oaxaca market that was on the Coastera a few nights ago. This was here last year and moved every few days throughout the city. At this point it's likely moved. This photo features some mole.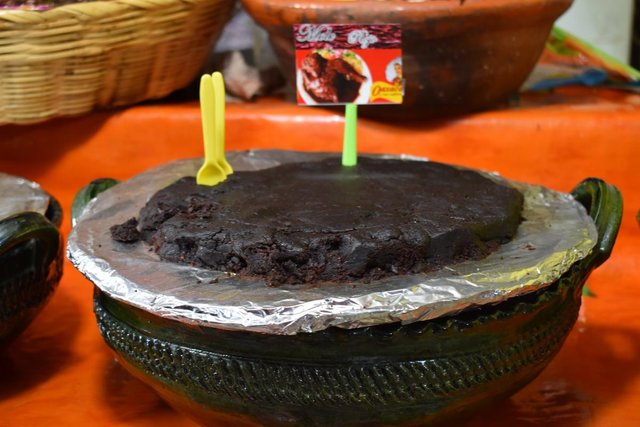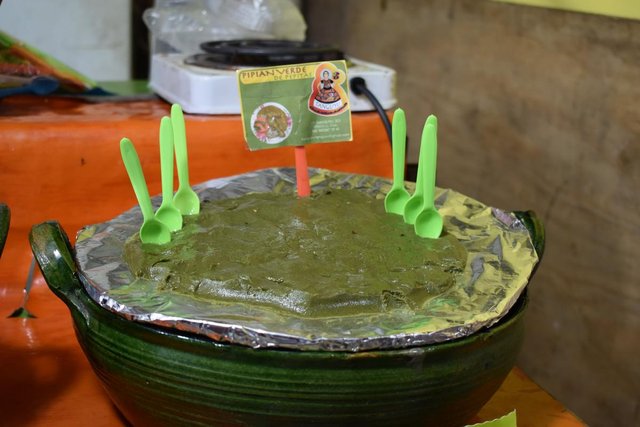 It's a delicacy of sorts...one I haven't quite gotten on board with. I've got a hard enough time handling chile without the chocolate.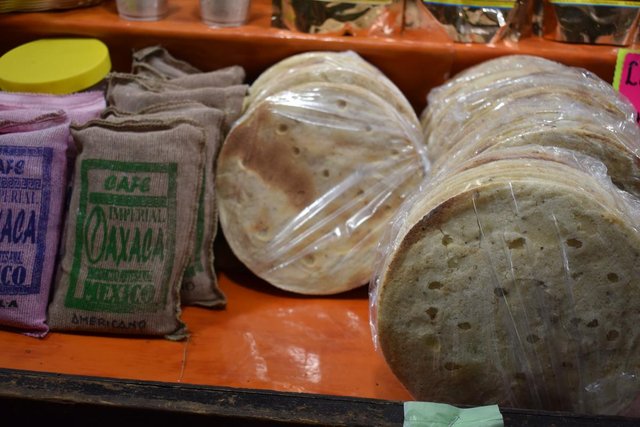 Oaxaca on average has larger tortillas available than Guerrero. Tortilla size does vary greatly across Mexico from very tiny to very large.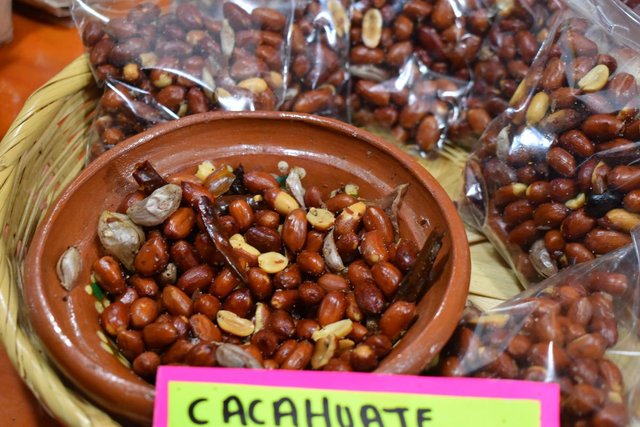 Snack of fried peanuts and garlic.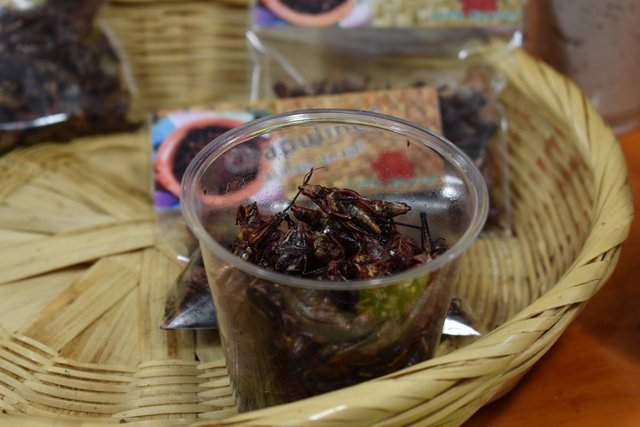 Yup, those are fried bugs. No I didn't try or buy them.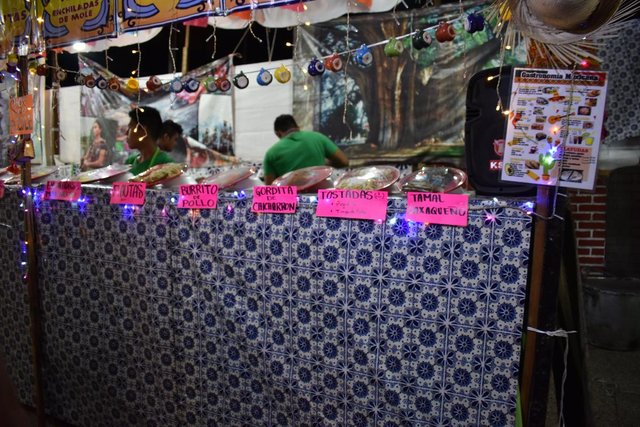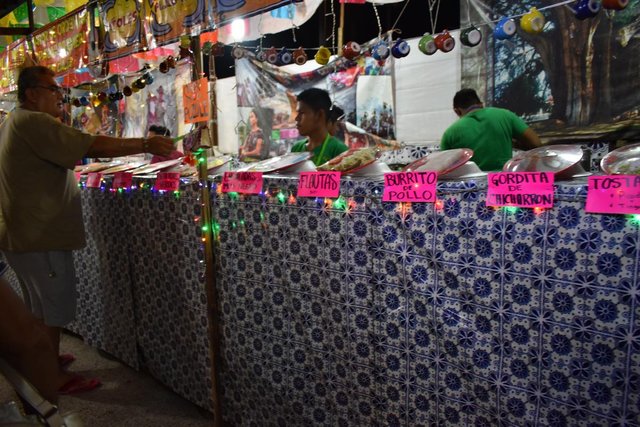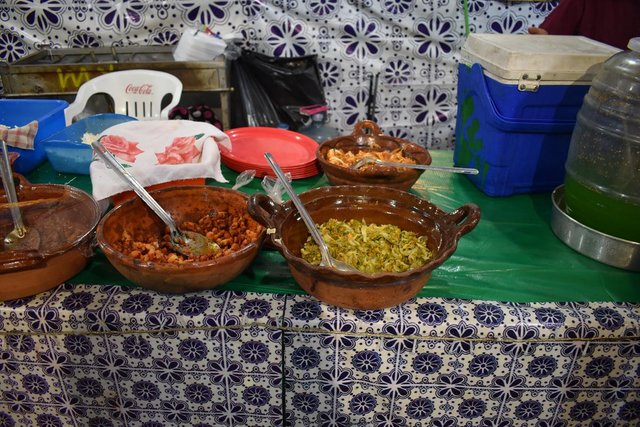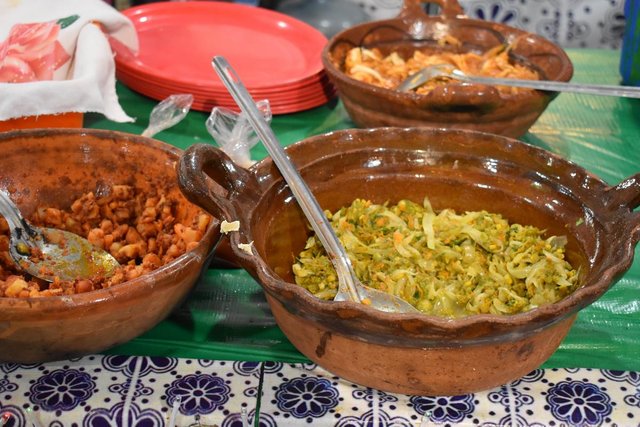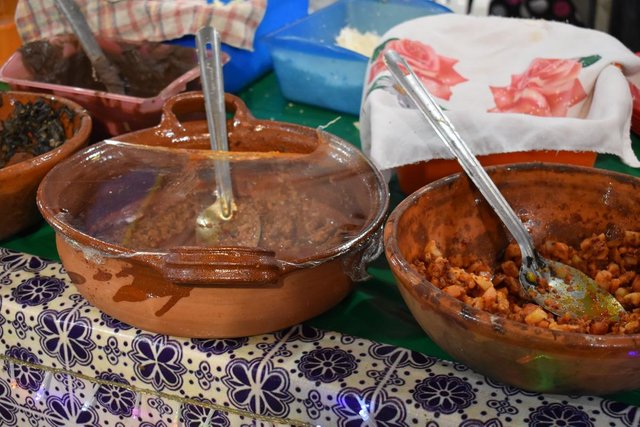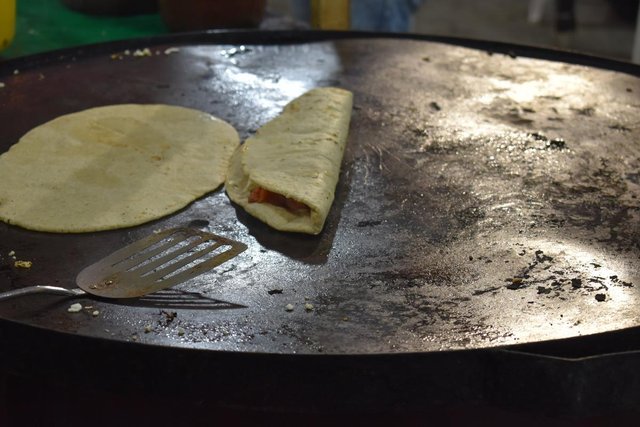 There's a restaurants featuring popular dishes in Oaxaca. Having been through the state of Oaxaca at this point I can say the spread is pretty accurate for the style of dishes you get.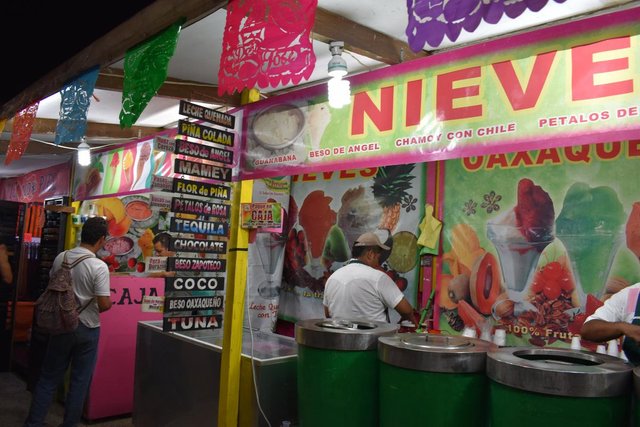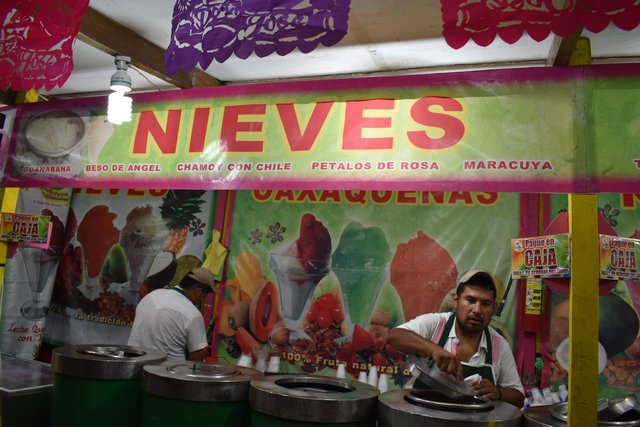 Ice creams, many made with super tropical flavors or even chile.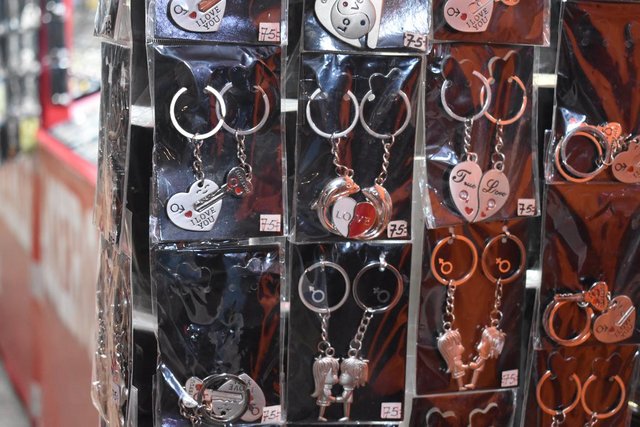 Cute little jewelery.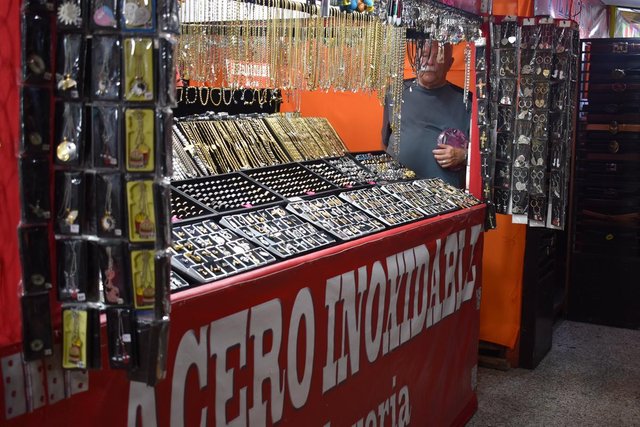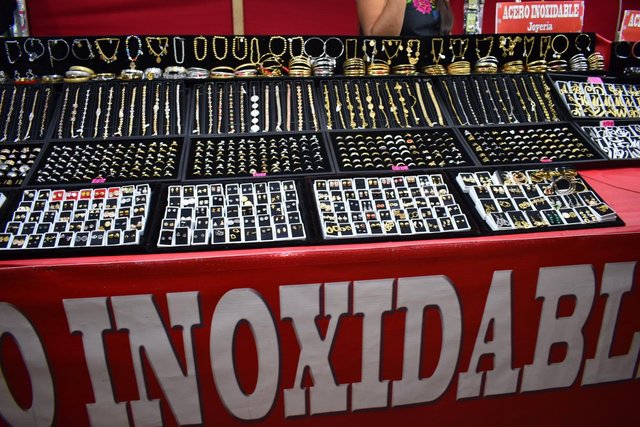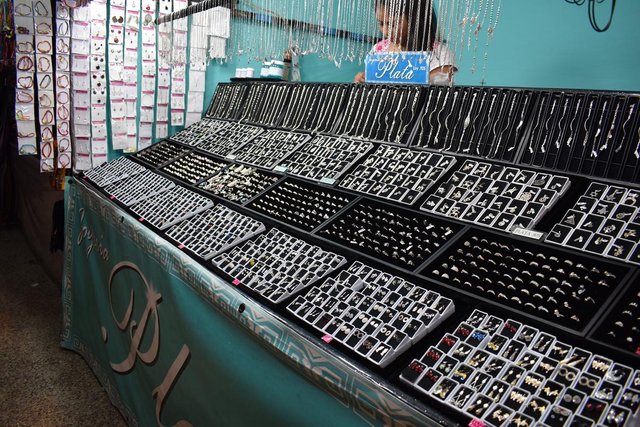 Lots of flashy jewelery, stuff that was cool but not my style.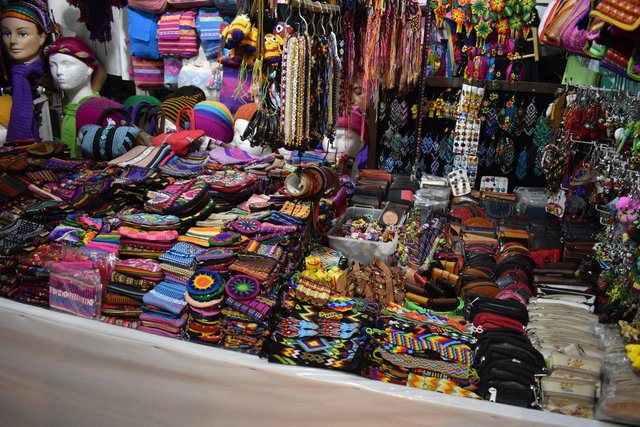 I purchased from this stand what is very likely my new favorite hair piece. Its a headband that fans out to act as a bandana too and fits perfectly around my dreads. If I come across this market again or anything like those I'm seriously buying at least three more.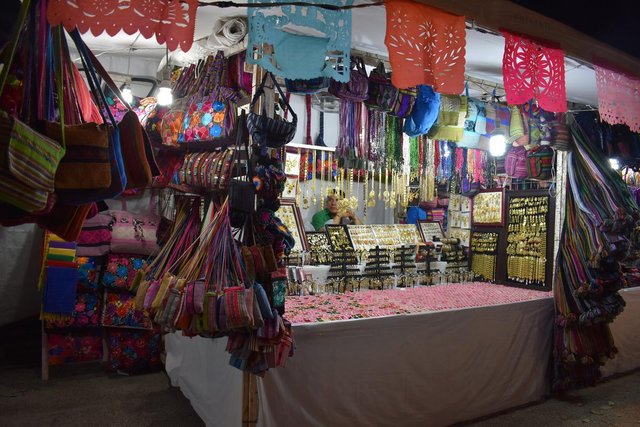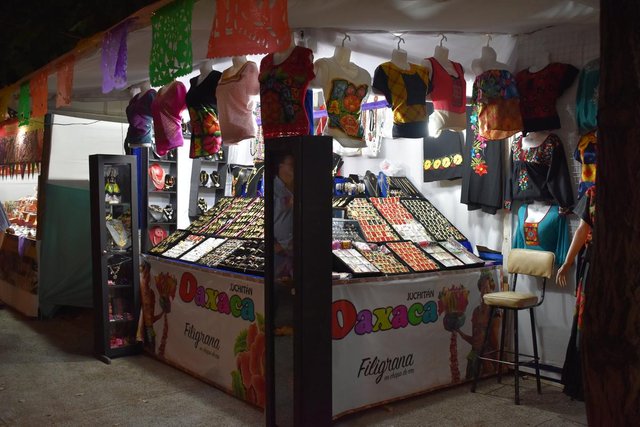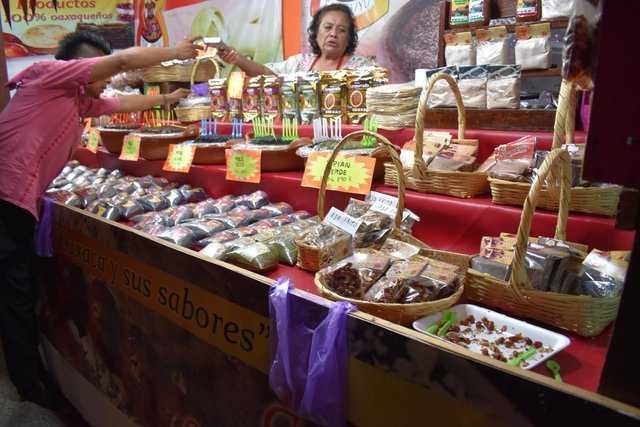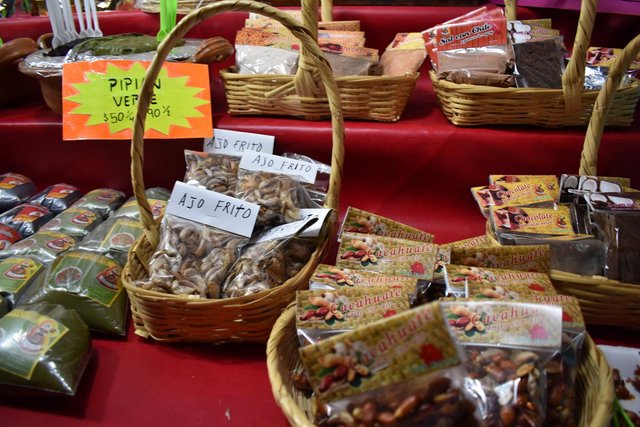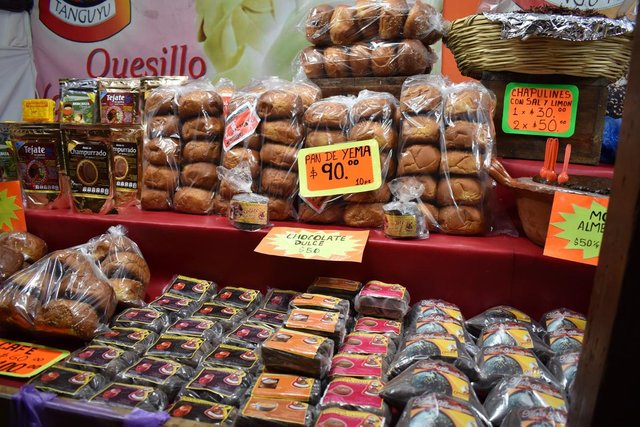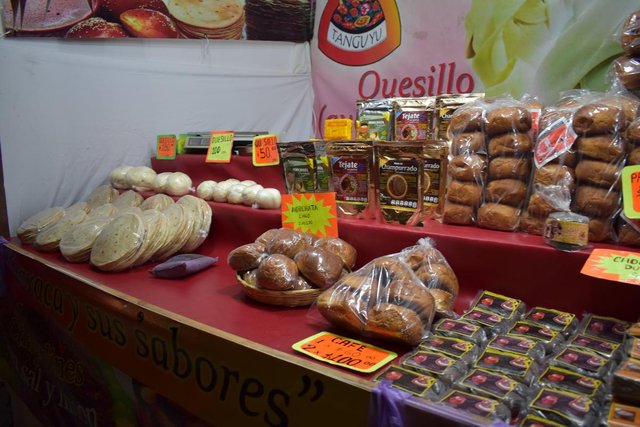 Stay tuned, there's one more post to come.

Did you enjoy this post? Check out the links below for more like this one!
Adventures Around Acapulco: Acapulco Oaxaca Market Returns Part 1
Adventures Around Acapulco: Giant Lizard by @modprobe's
Acapulco Bay: Cool Tall Ships Enter The Bay For the Holidays

In case you missed them, some of my recent posts:
Acapulco Sunsets: Dry Season Beauty
Chocolate Date Goo Ball Recipe and Food Photo Shoot
Adventures Around Acapulco: Motorcycle View Shots

Hi there, if you're new to my blog here on Steemit check out this for more information on who we are and how we got here.
If you found this valuable don't forget to upvote, resteem or comment on this post!
Thanks for following and supporting us, until next time!