Becoming a Faith Healer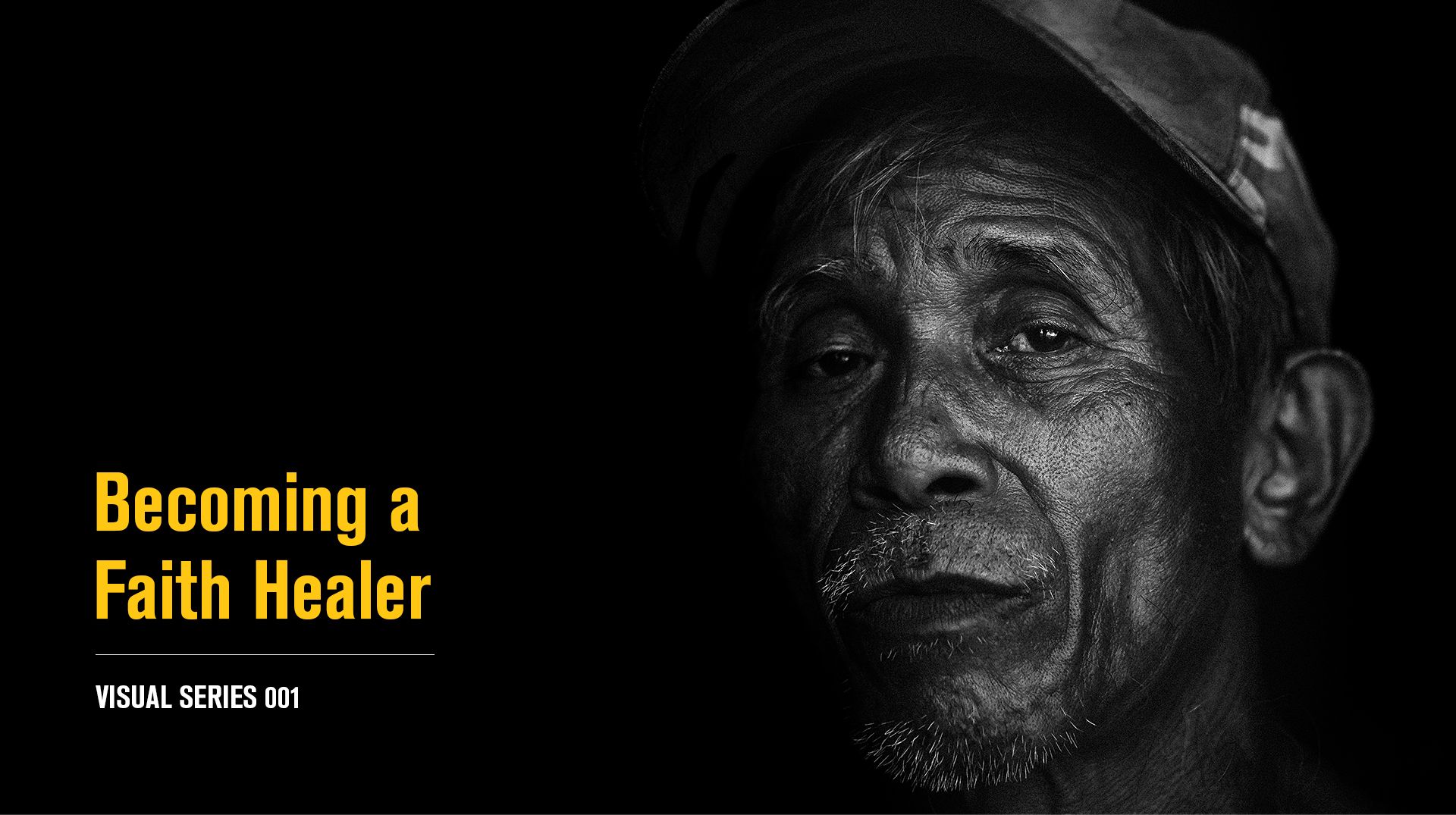 "A work of art is completed by the viewer"

- Marcel Duchamp

---
About the Visual Series
I've always believed that great photographs don't need any words to tell a story. I must admit that I really struggled adhering to certain standards followed by most Steemians on what a quality content should be. Most of my posts conform to the desired length. It took me days trying to make my post longer than what it should be. Most of my time was spent on writing and a small portion of it on post-processing. I do enjoy the writing process but the idea of giving away everything in the story doesn't feel quite right to me. As a photographer, I want my audience to ask questions and let their imagination play.
Long posts filled with as much information as needed work for other types of blogs where the main goal is to inform but when you're a photographer, that's not entirely the case. Photographs should be able to stand alone and leave its interpretation for the viewers. I want this series to treat photographs not as supporting elements of an article but rather the main attraction.
I decided to start a Visual Series that aims to highlight the photographs more and let it speak with the viewers. I envisioned this to be like a digital gallery where parts of the story are being told as the audience scrolls down with their devices. This would hopefully improve my skill in Visual Storytelling and focus my attention more on the process of making a photograph. I'm motivated to give a unique visual experience to everyone, raise unsettling questions, evoke emotions, and transport everyone inside the story.





CURES AND CURSES
---
Words and Photographs by DARRYLL RAPACON
March 26, 2018
A tradition handed down from one generation to another, Faith Healing used to be the popular option for locals in need of cure for any sickness in the mystical island of Siquijor. The rise of this type of practice is usually attributed to the scarcity of healthcare resources. As the local government's efforts to divert the attention of tourists away from myths and instead highlight the island's enchanting natural wonders pay off, healers are slowly turning their backs on their culture. The series documents the lives of three known Faith Healers leading the movement to bring the tradition back to its glory days.
Once every year on Good Friday, all healers in the country gather to prepare and brew healing oils and love potions. It is believed that on this day, healing properties are amplified and spirits are everywhere. Wood chips from around 200 different types of trees are collected and mixed to make an effective healing oil while others craft talismans for luck and protection from evil spirits.
Based on accounts from locals, two of these healers still perform barang or cursing in secret to avoid getting the ire of local officials. In the age of social media where hate thrives online, getting back at someone would be as easy as handing over a photo to the mambabarang or sorcerer. Something that is now readily available on the internet and easier to obtain than a hair strand. The community is in no way promoting this and religious beliefs played a role in the attempt to end this practice.
Prayers complete the healing process and results also rely on how strong your beliefs are. A small space for religious figures is present in each house but it can go as far as building your own chapel. Many are skeptic but numerous accounts claiming of receiving the power of healing keep the culture alive.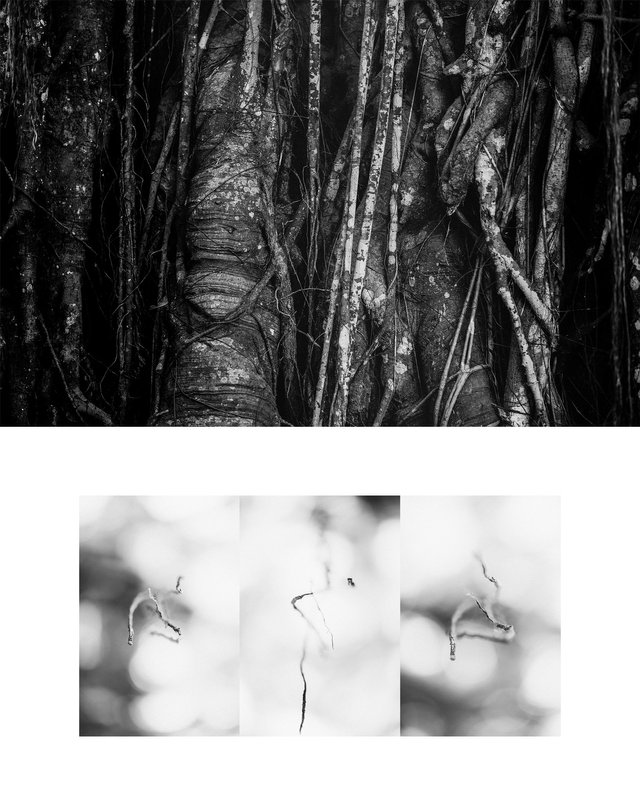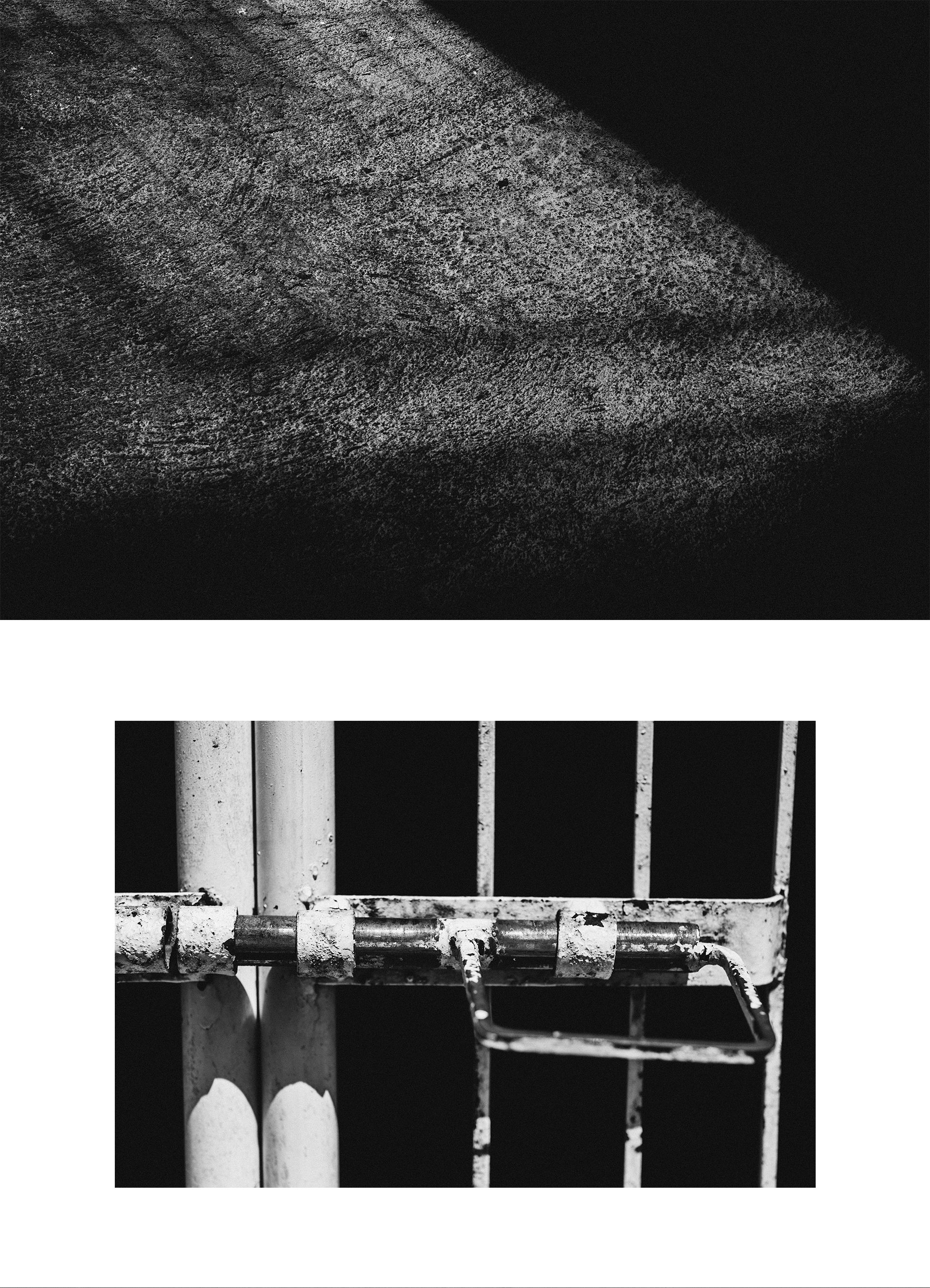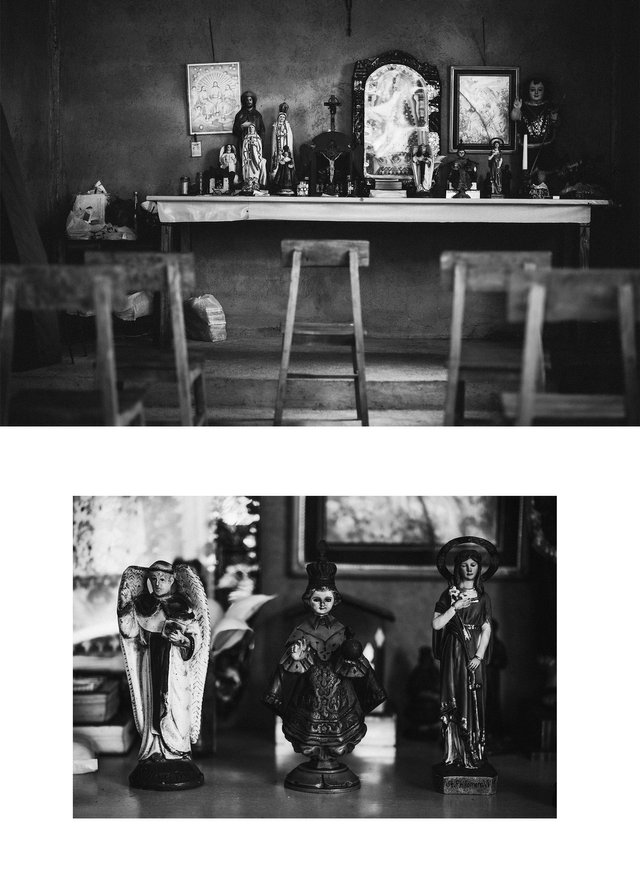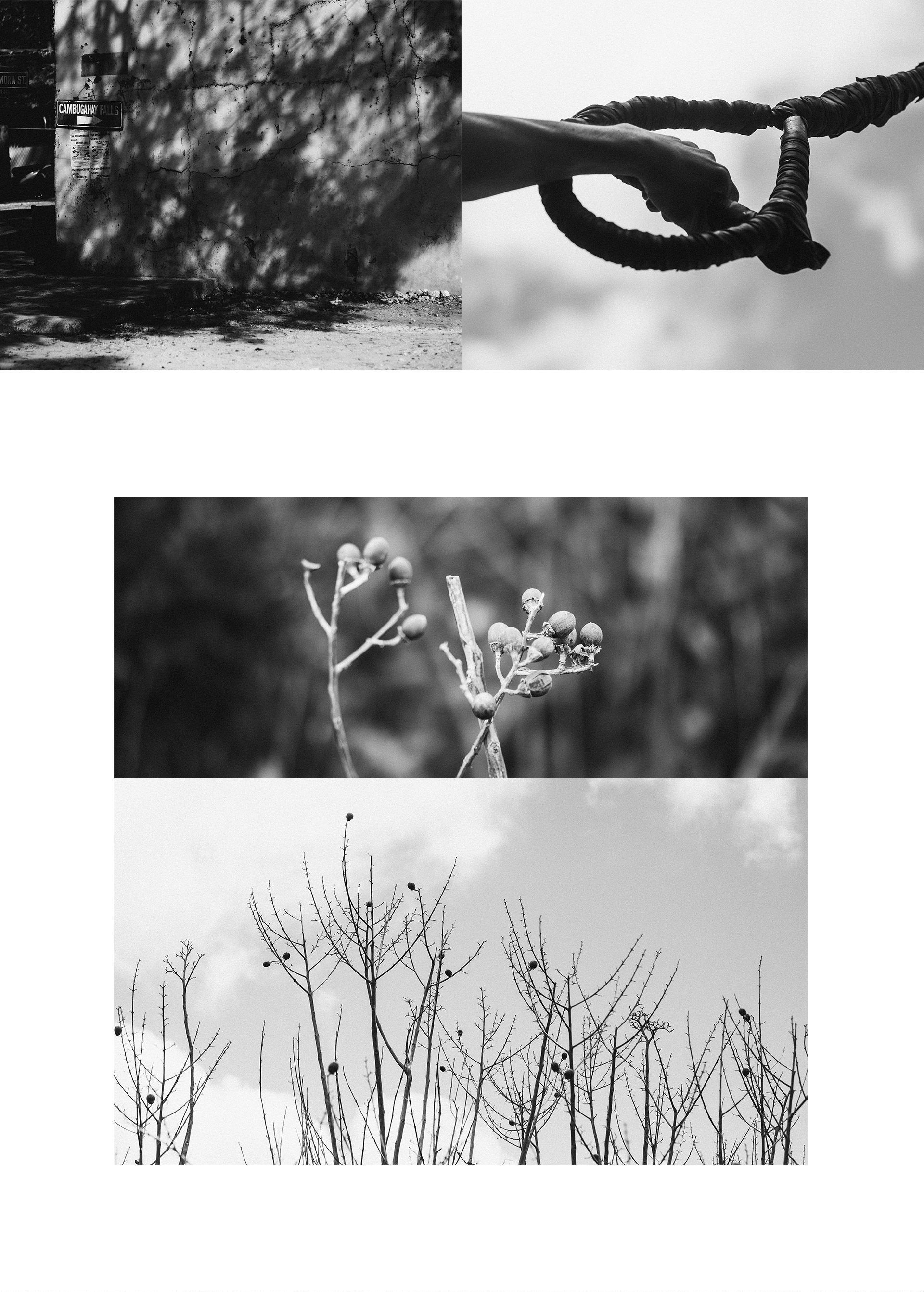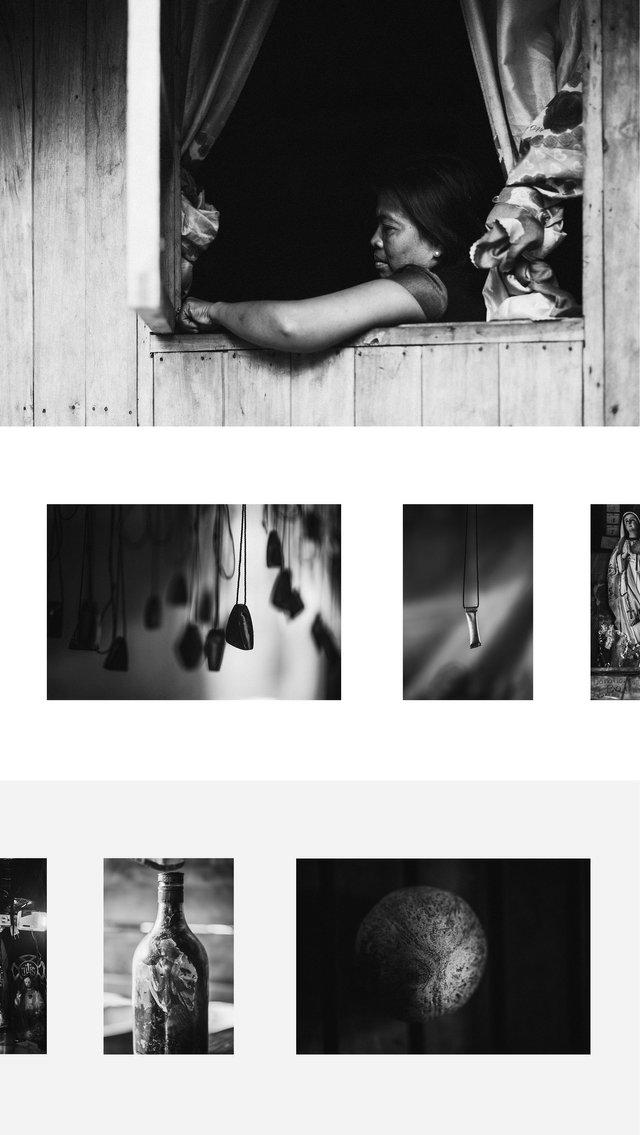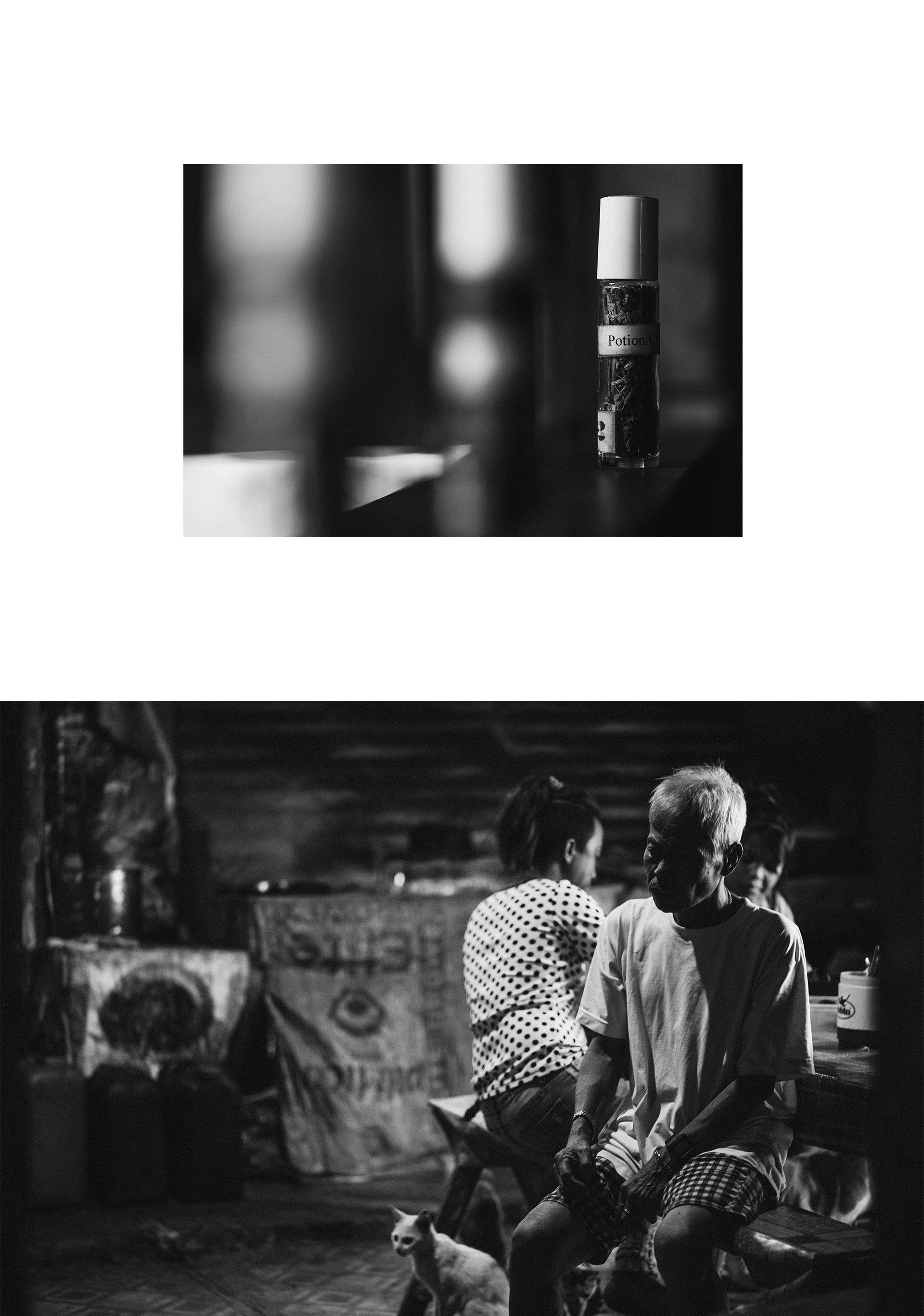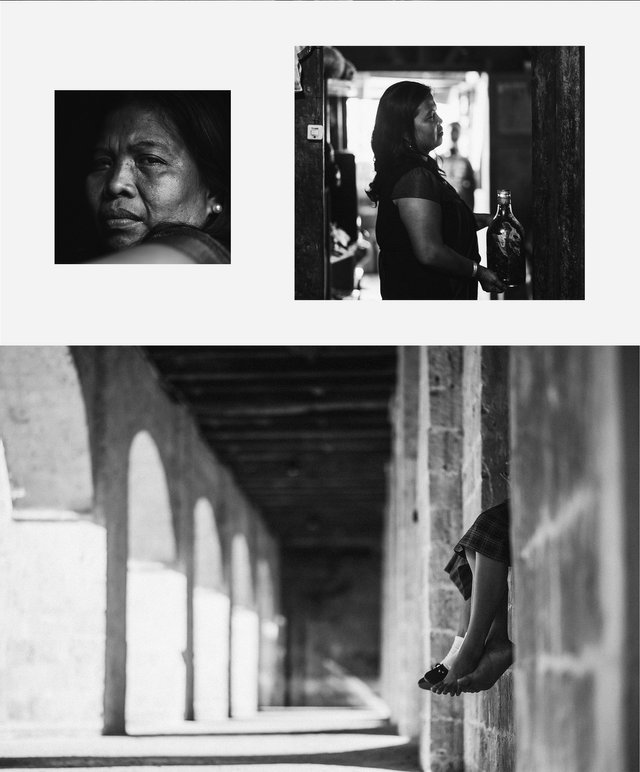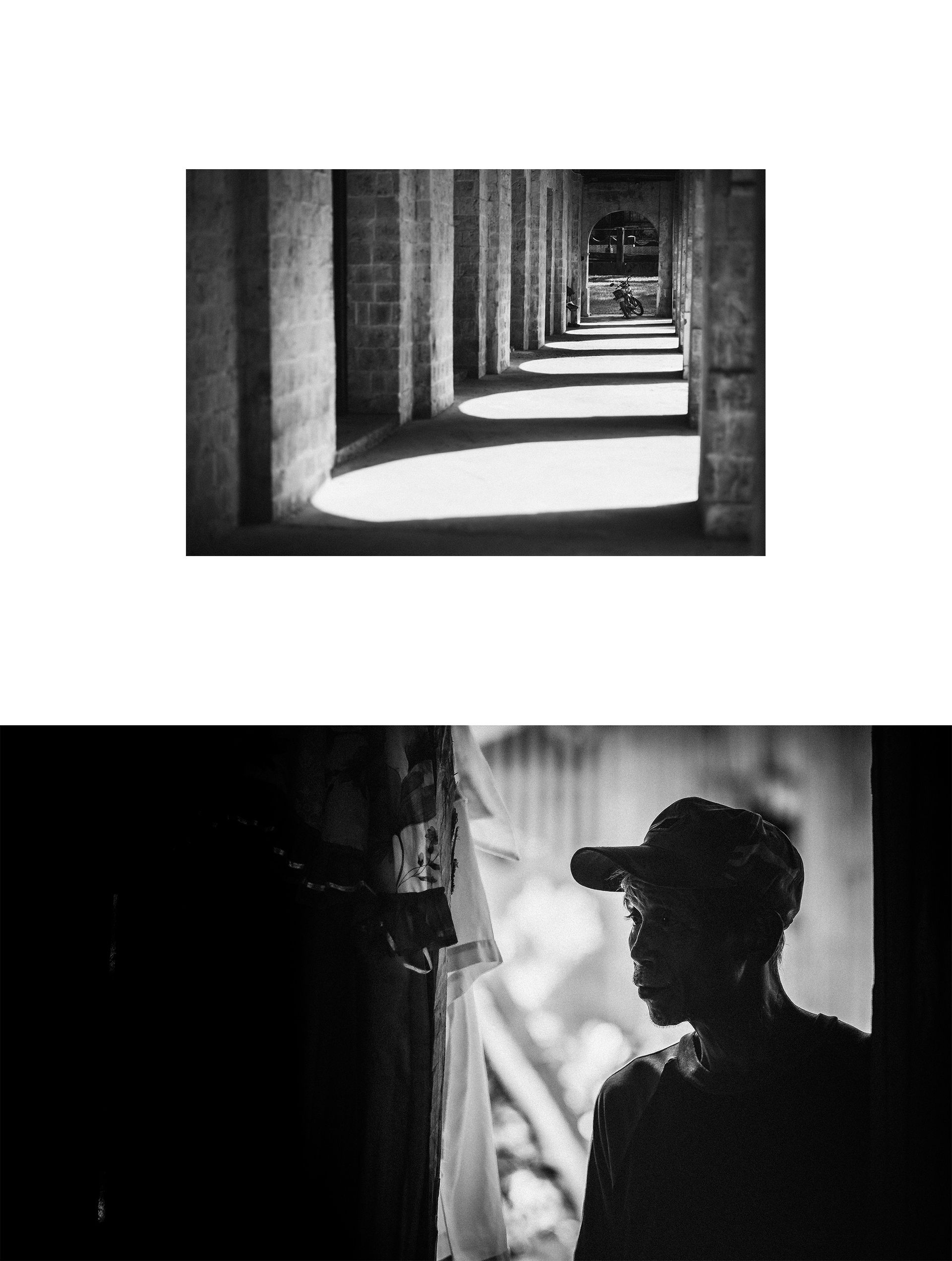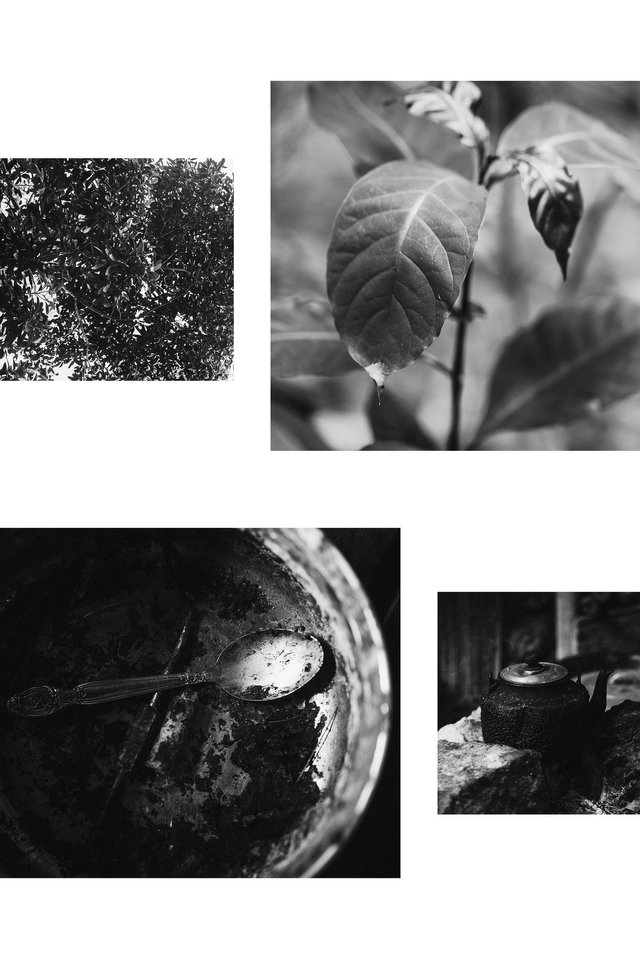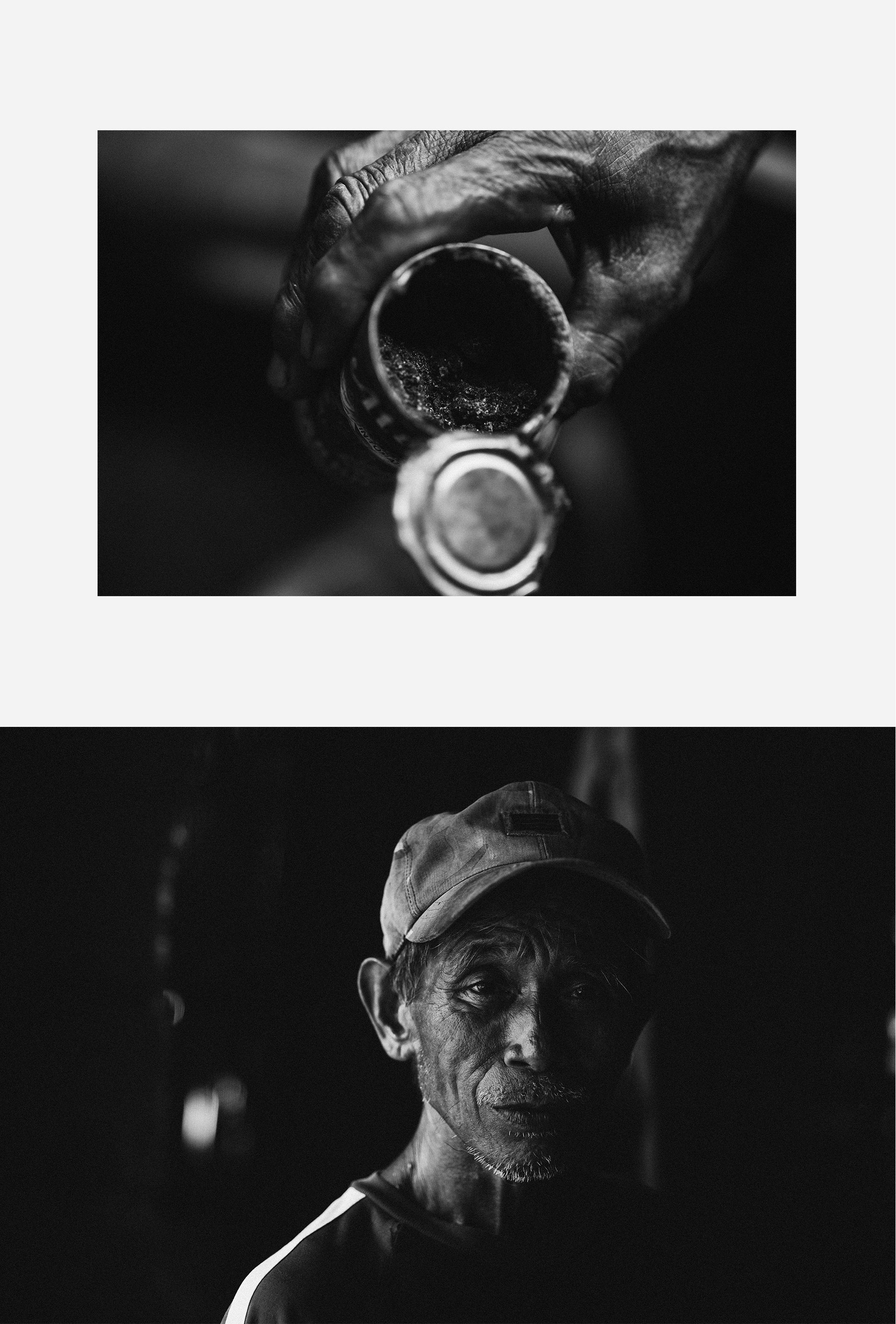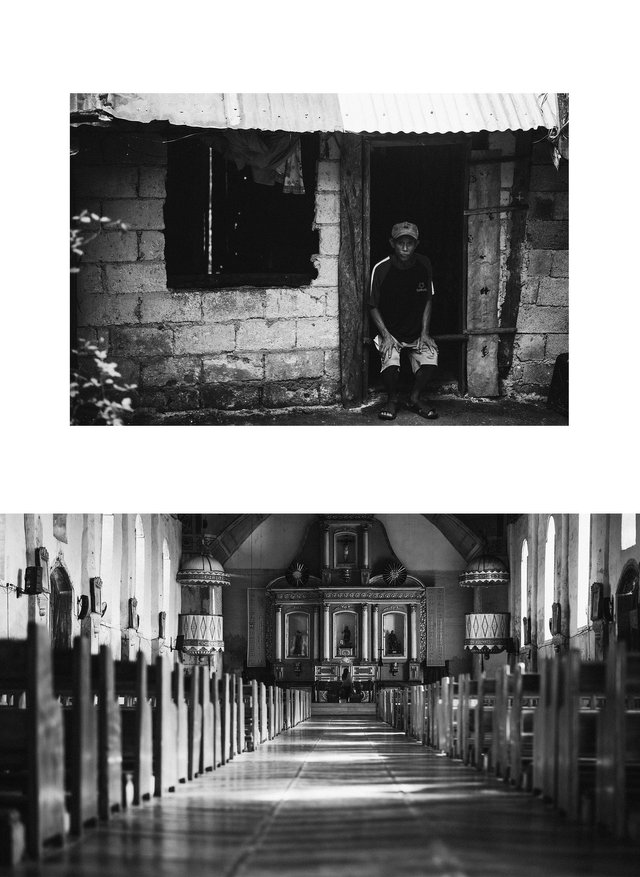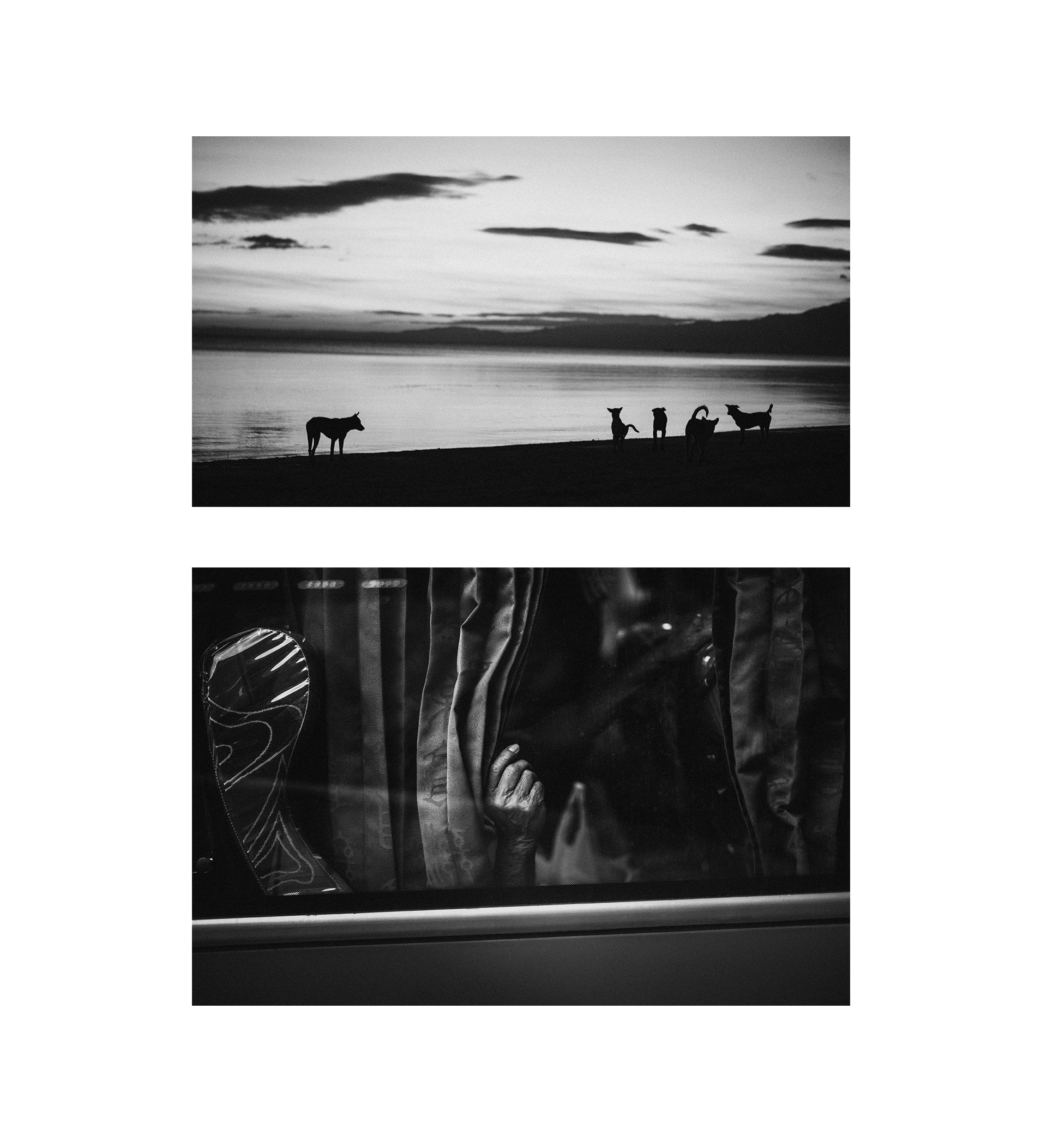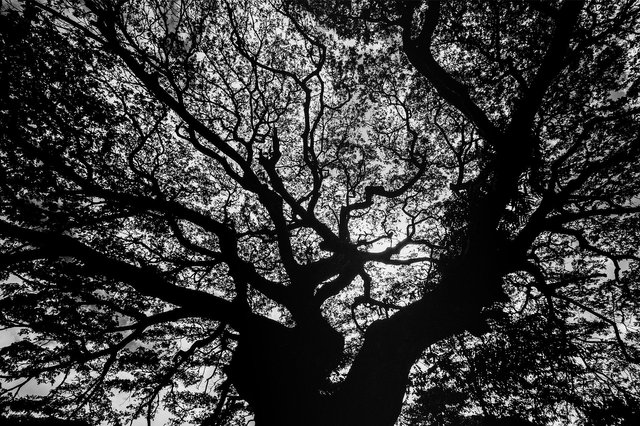 ---


Thank you for viewing! Let me know what you think of this series.
Warmest regards,
@legendarryll




---
---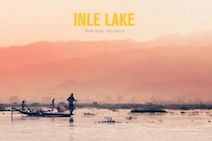 Inle: Living on Stilts
March 2018
---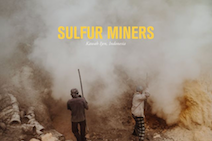 Sulfur Miners
December 2017
---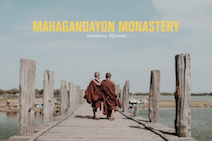 Inside Mahagandayon Monastery
January 2018
---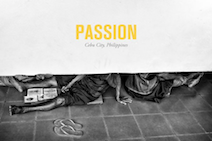 Stories of Passion
January 2018
---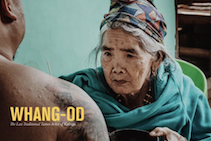 The Last Traditional Tattoo Artist of Kalinga
January 2018
---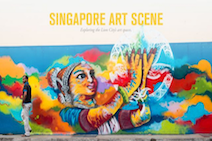 Singapore Art Scene
January 2018
---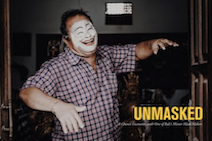 Unmasked
January 2018
---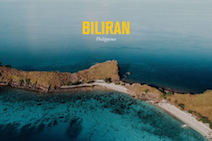 Biliran
January 2018
---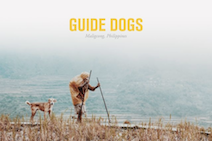 Guide Dogs of Maligcong
January 2018
---