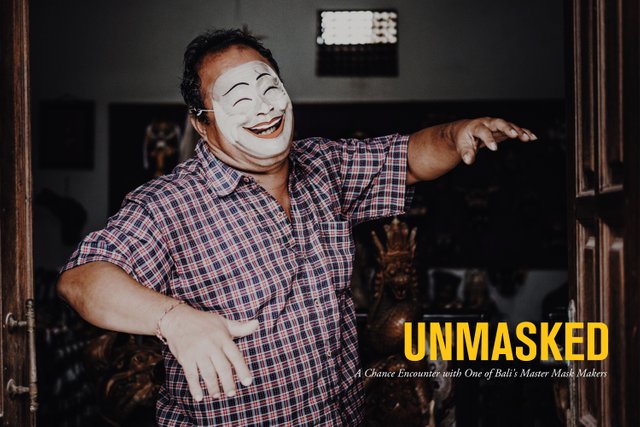 Based on all my previous posts, I believe most of you already know my inclination towards the arts. When I had the chance to visit Bali, I knew I would spend less time in their beautiful beaches and immerse myself more on their art culture.
Little did I know that my quest for the best Balinese artworks would lead me to a chance encounter with one of the Great Master Mask Makers - I Wayan Muka. This series explores the fascinating art culture in Ubud and highlights the art of Mask Making.



BALI
---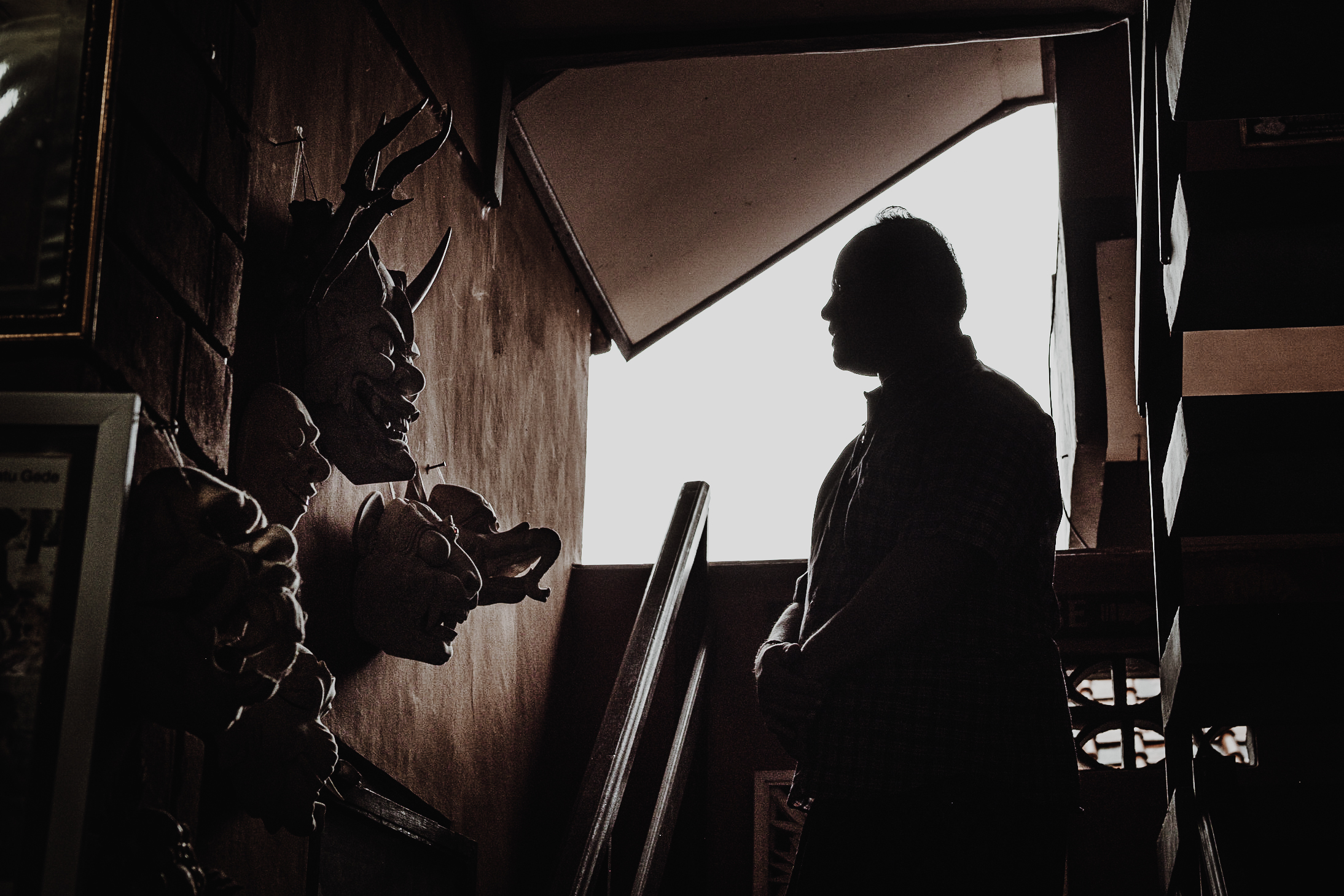 I WAYAN MUKA. One of the four Master Mask Makers in Bali.
I've never been to a place where art is embedded in everyone's day-to-day life. Rather than being an expression of one's self, making art is part of their devotion. Balinese people believe that art makes them closer to God and every artwork should start with God and religion in mind. This is a recurring theme on artworks you'll see around Bali.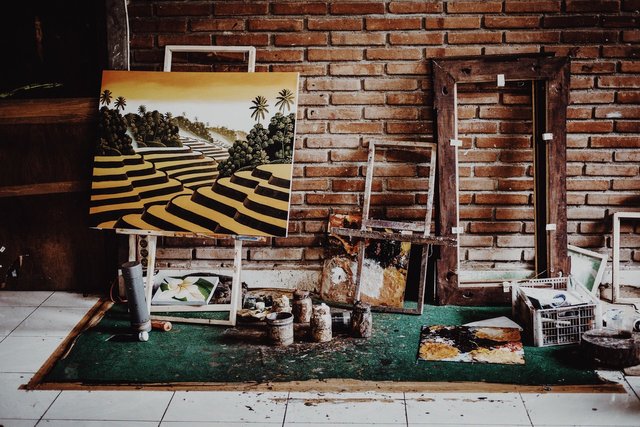 Art is a way of life for the Balinese people.
Everything is centered on religion. Music, dance and other art forms serve as expressions of religious beliefs to appease the gods and defeat the demons of the spirit realm. Despite Indonesia being the world's largest Muslim nation, Bali remained as a stronghold of Hindu faith in the archipelago.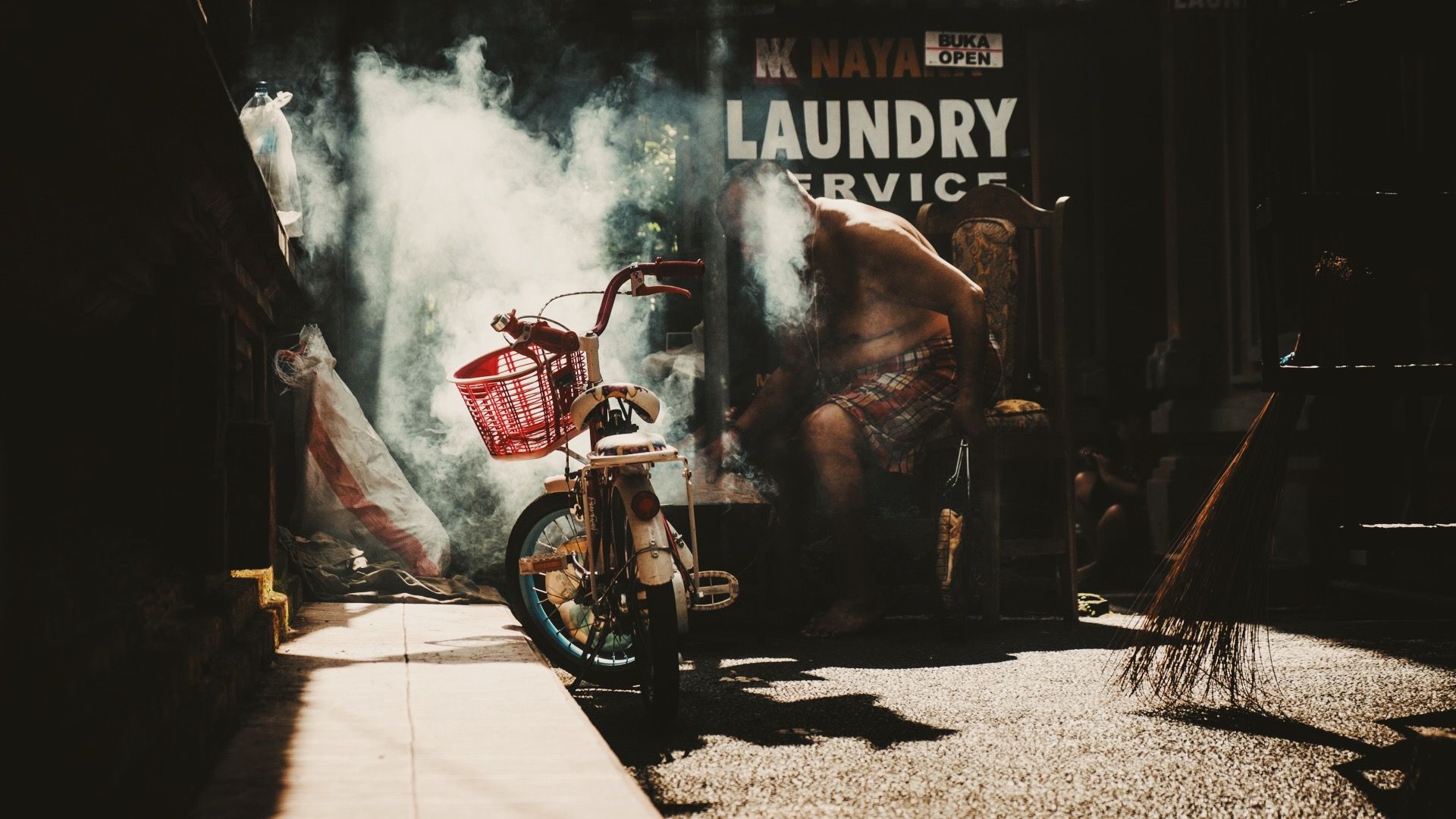 The influx of tourists provided job opportunities for locals.
Developments caused by the growing number of tourists each year presented itself as a threat to the island's vibrant culture. Western influence is visible everywhere but it's good to see how the Balinese people preserved their culture and age-old way of life.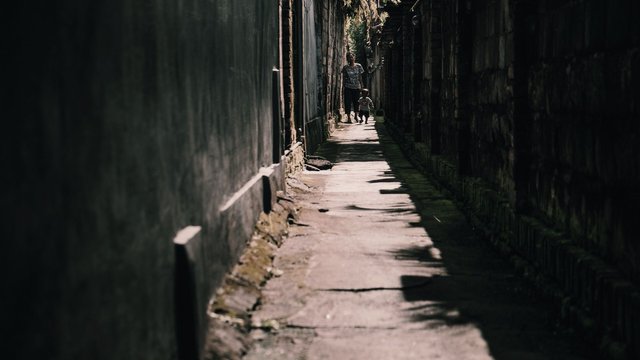 Despite all the modernization going on, Balinese people chose to preserve their culture and live a simple life.
UBUD ART MARKET
---
If you're an art enthusiast, you'll feel at home in Ubud. Just a few hours from Bali's famous beaches, you would know you're entering the town once you see art shops lining up on the streets. It's an entirely different vibe compared to Kuta and Seminyak, the famous beach spots in the island.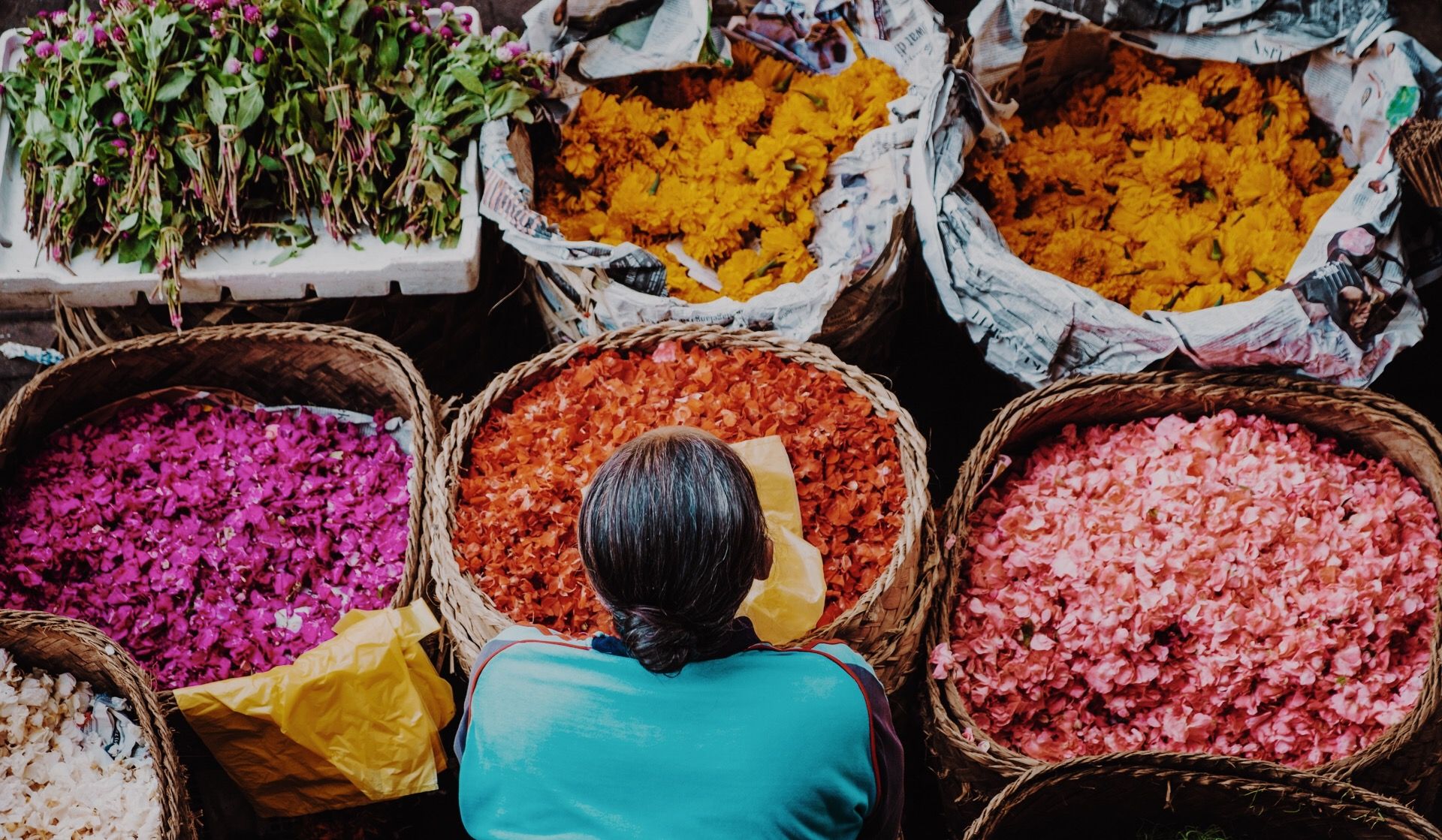 ART MARKET. A vendor selling flower petals used as offering for the gods.
They have an art market that sells a range of art pieces that you can get for really low prices if you know how to bargain. You'd be surprised to see how their prices can drop even lower than half the price of what they're offering.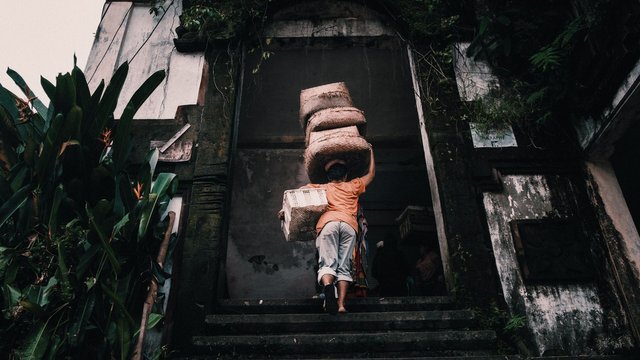 A local carrying loads of flower petals in Ubud Art Market.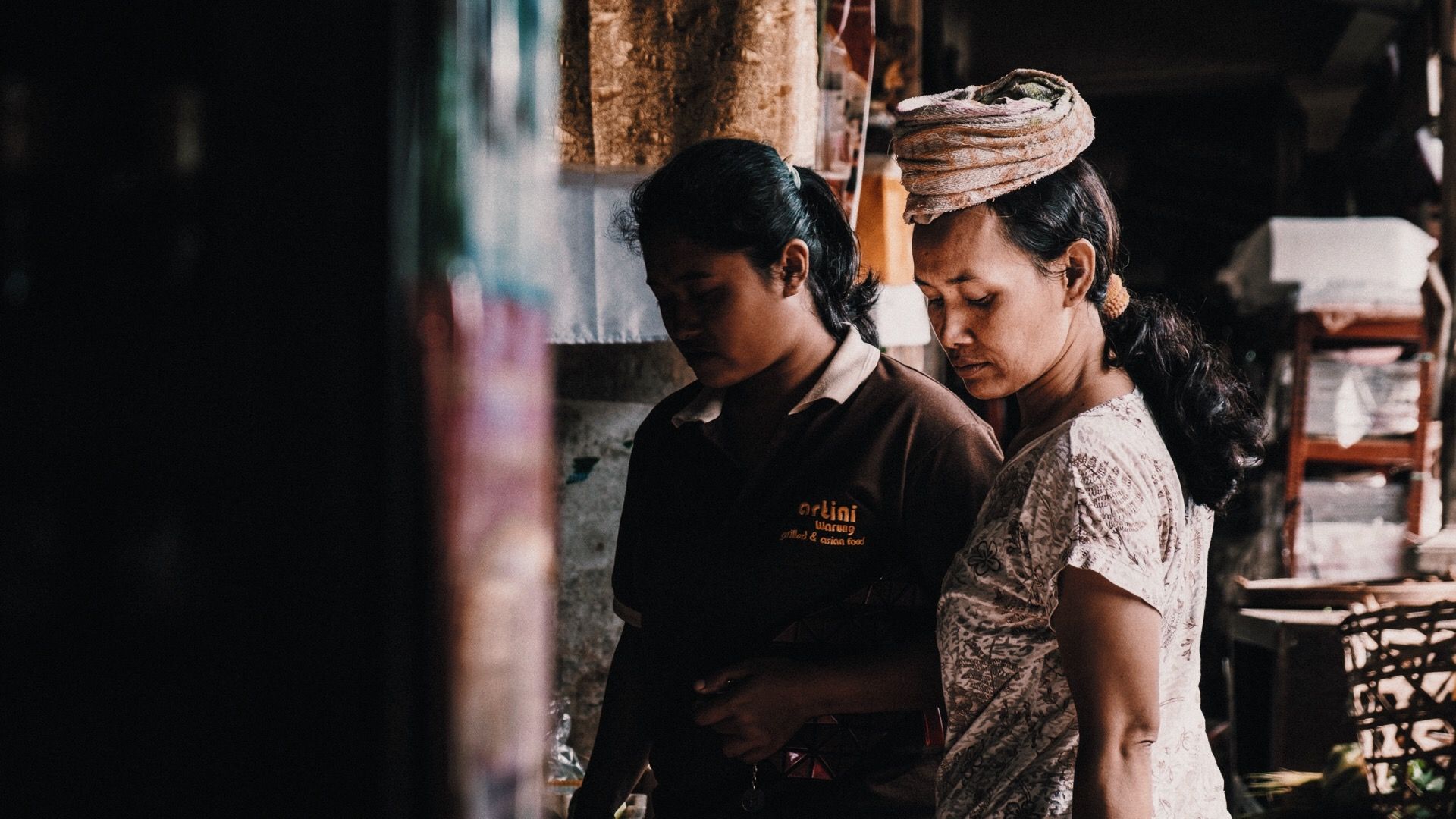 Vendors try their best to communicate with foreigners and sell their products.
The art market is a great venue to interact with the locals. Communication can be a problem since only a few can speak English but they know just enough words to sell their products and transact.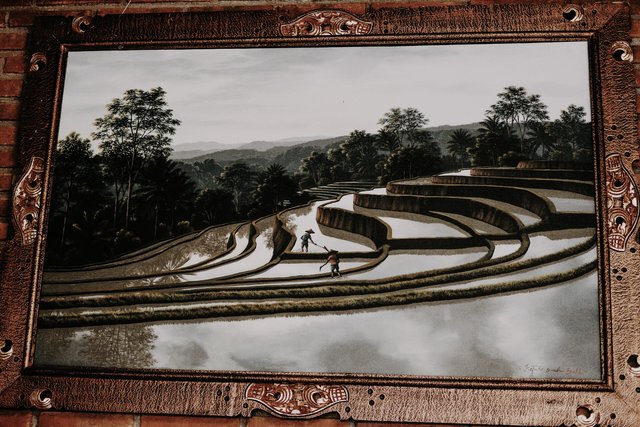 A painting that depicts the Balinese way of life.
I spent my first day checking out the art market but felt that something was missing. Where are the artists that I was looking forward to meet and interview? Most of the artworks found in the art market were mass produced and the vendors seemed to have no knowledge about the background of these works of art.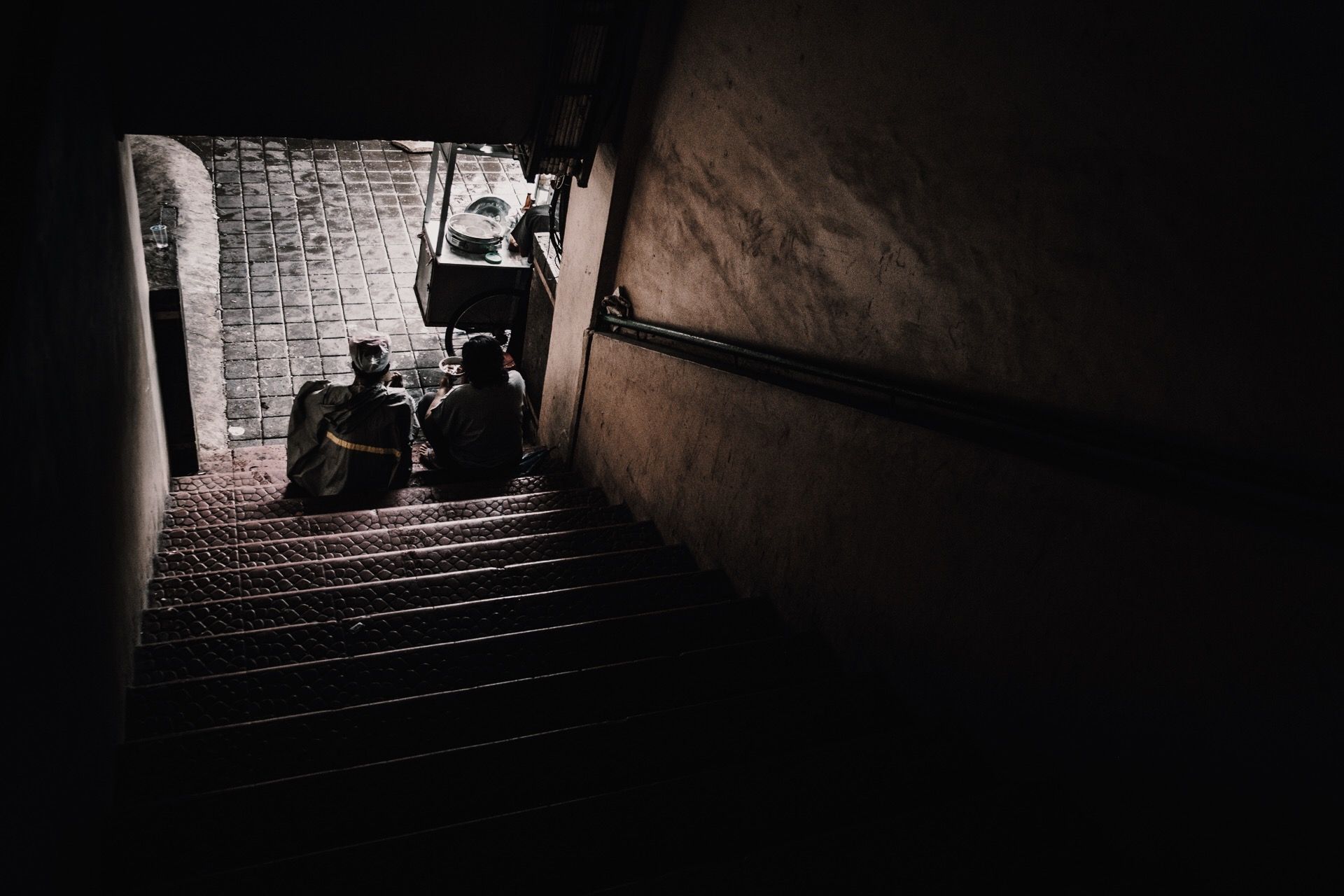 Aside from art products, the art market also offers great food choices.
I started asking some of the locals about the art villages that I've seen online and decided to clear my schedule the next day to meet the artists that I was dying to meet.
ART VILLAGES
---
Apparently, everyone is an artist in Ubud. Art is infused to their core. They create art everyday as a form of devotion and each village has mastered a specific art form. I was able to visit three of these villages - Batuan, Celuk, and Mas.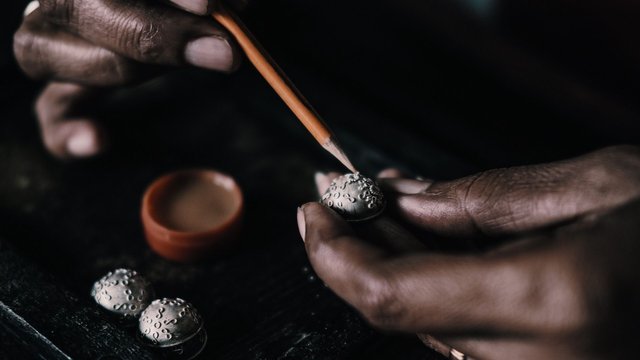 CELUK. An artist carefully assembles the design for a jewelry made of silver.
Our first stop was Celuk - home of the gold and silver smiths. I had a picture in mind on how an art village would look like so I was quite disappointed when I realized that I was going inside a gallery instead.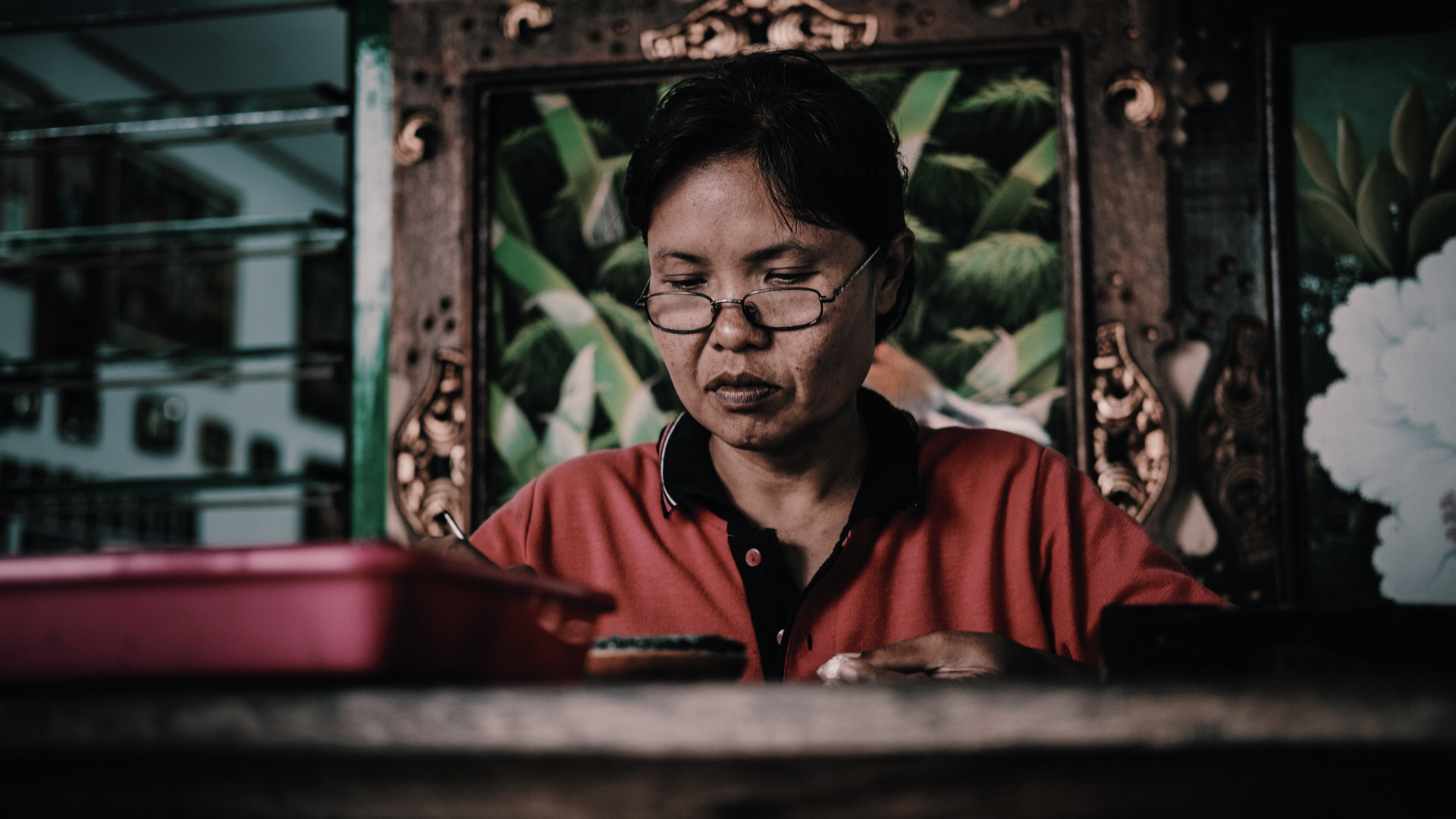 A local demonstrating the process of creating intricate designs for necklaces.
There were a few locals working on very intricate designs for a jewelry. Even though it wasn't what I expected, I stayed positive and moved on to the next village. I was excited to hear that the next one would be a village known for its painting style.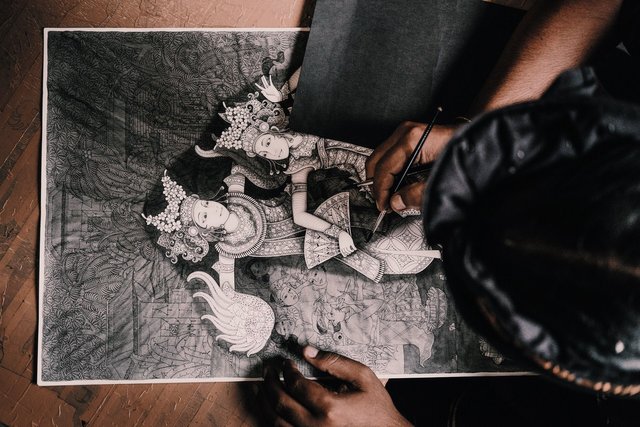 BATUAN. A painting style distinct to the artists of Batuan Village.
Batuan is known for its black and white paintings depicting the daily Balinese life. These artists spend days and sometimes months or years to complete the elaborate details on one painting.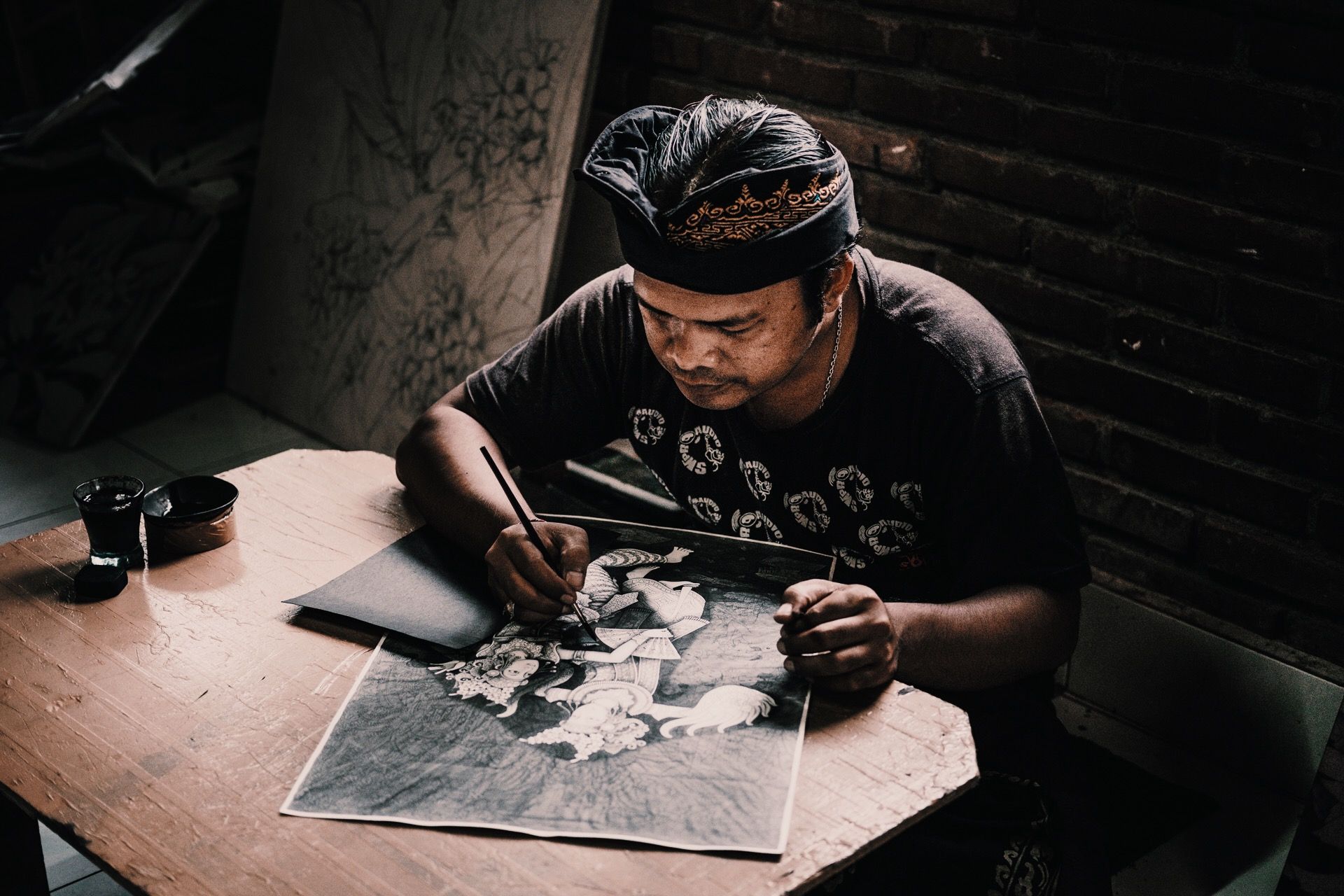 Black ink on a white canvass.
But again, I was in a place way different than how I imagined it to be. Everything feels so commercialized. The paintings I've seen were similar to those in the art market so it's safe to assume that these were mass produced. But it was interesting to see the creative process of one of the artists working there.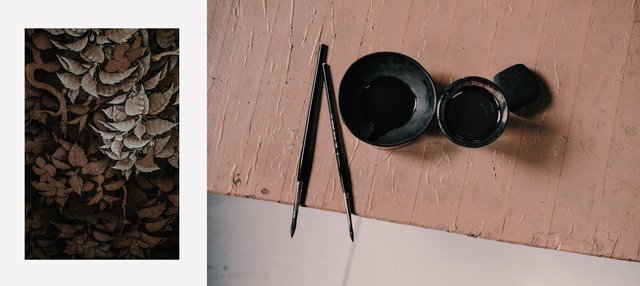 Tools needed by a Batuan artist to create their distinct style.
It then hit me that these galleries negotiate with the tour operators to make sure tourists drop by their shops for an agreed commission. Our last stop was Mas - a community of wood carvers. I was crossing my fingers for this one but at the same time preparing myself for the worst.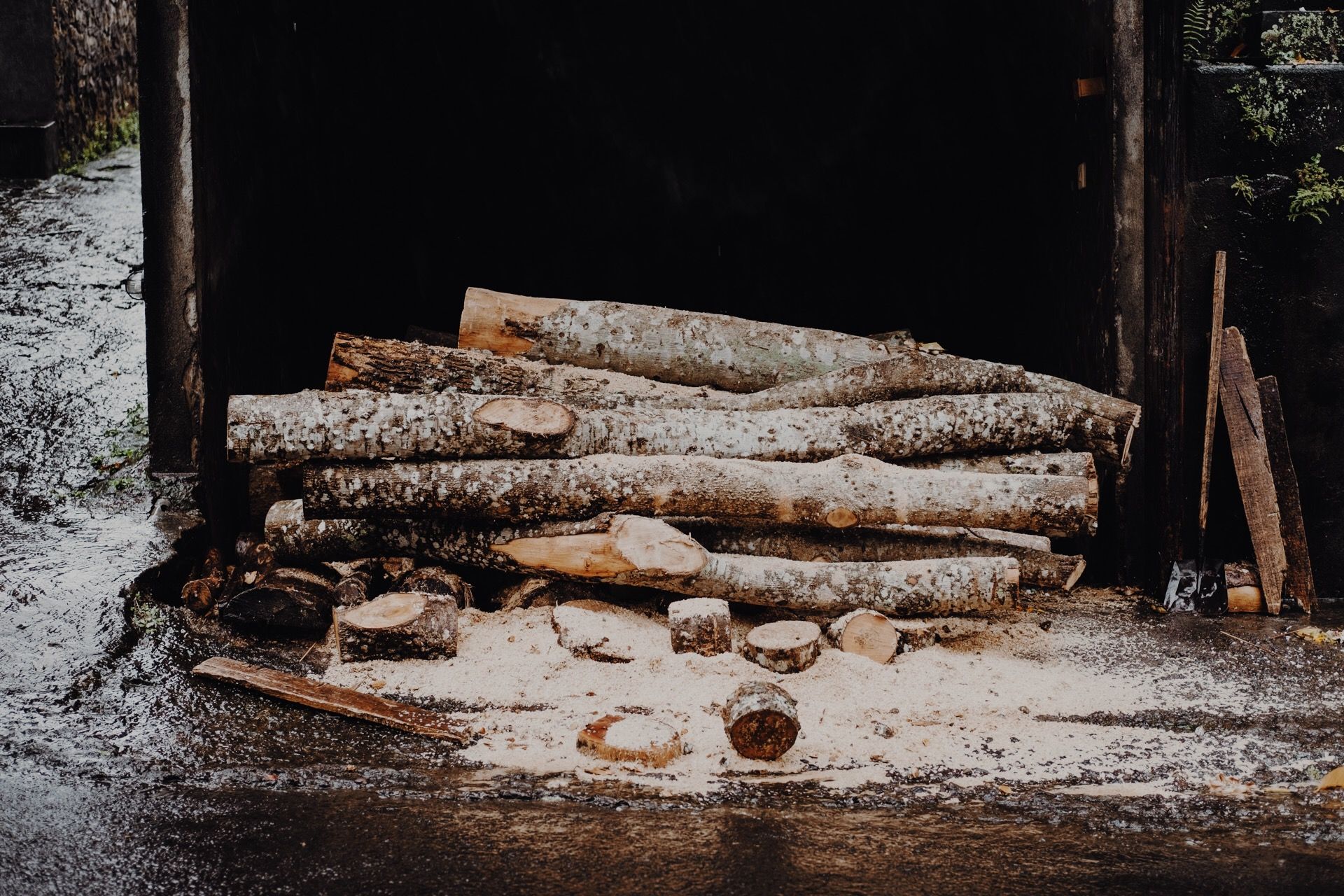 Wood logs displayed outside the houses in Mas Village.
You would know right away through these wood logs displayed outside their houses that you have arrived in a wood carvers' village. We were close to the entrance when I noticed that we were again heading to a gallery. It was then that I expressed to the driver my frustration. I tried hard explaining to him what I was looking for. I told him I wanted a more immersive experience and meet an artist who can share with me his story and process behind a masterpiece.
The driver then suggested a mask maker's house located still in Mas village. We both shared our sentiments on how modernization affected Ubud and why the art culture is dying. There's still a huge demand for the arts but the new generation of artists have seen other opportunities brought upon by the tourism boost.
I WAYAN MUKA
---
A wall of mysterious and quite scary masks welcomed me to the small shop. I knew right then and there I was in the right place. It wasn't exactly how I imagined it to be but there's this feeling of authenticity about the place. You would feel that you were indeed inside an artist's home.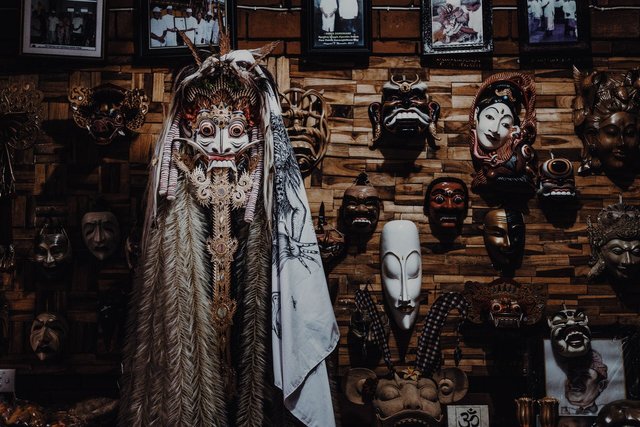 Rangda is the embodiment of a demon according to Balinese mythology.
I saw a man carving a mask and I knew based on the pictures on the wall that he's I Wayan Muka, the Master Mask Maker.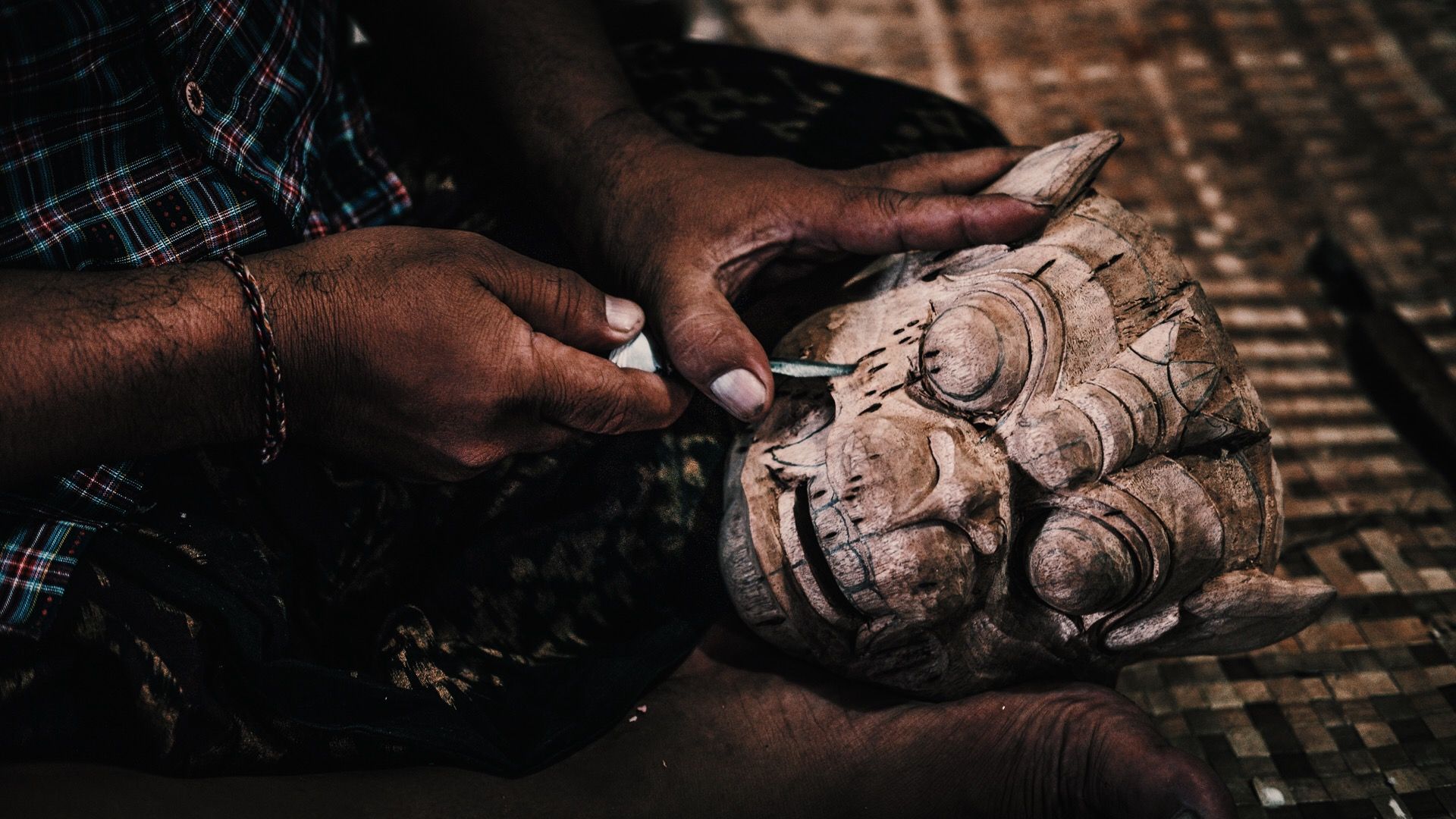 The process of making a mask starts with carving a block of wood.
Upon seeing me, he smiled and introduced himself. I was the only visitor that time and I really felt how glad Wayan was for having me. We went upstairs to see his main gallery. He switched the lights on and a room full of masks revealed itself to me. It was one magical moment.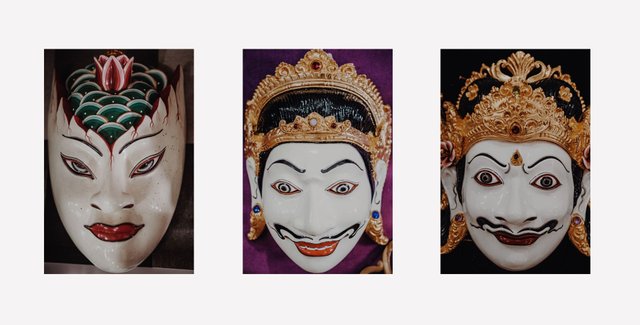 Most of Wayan's masks features historic figures and characters from Mahabharata.
I Wayan Muka is a third generation mask maker. He's considered as one of the four great masters of mask making in Bali. Wayan explained to me that there are two types of masks. First is for decoration mainly marketed for tourists. The process is easier for these types of masks. The mask maker carves from a block of wood any designs he wished to make. Most of them looks modern and heavily influenced by pop culture.
The other type is what they believe as masks with power, spirit and soul. These masks require strict guidelines. Choosing the right time to start carving the wood is essential. It has to be either on a New or Full Moon and once it's done, an offering has to be made at the temple to call the spirits.
Wayan asked me if I want to see him perform with the masks. Without a doubt, I said yes. It never crossed my mind that the next hour spent with Wayan will be one of the most interesting and memorable experiences in my life. He wore the first mask and started performing in front of me. I can't really put into words how I felt that time.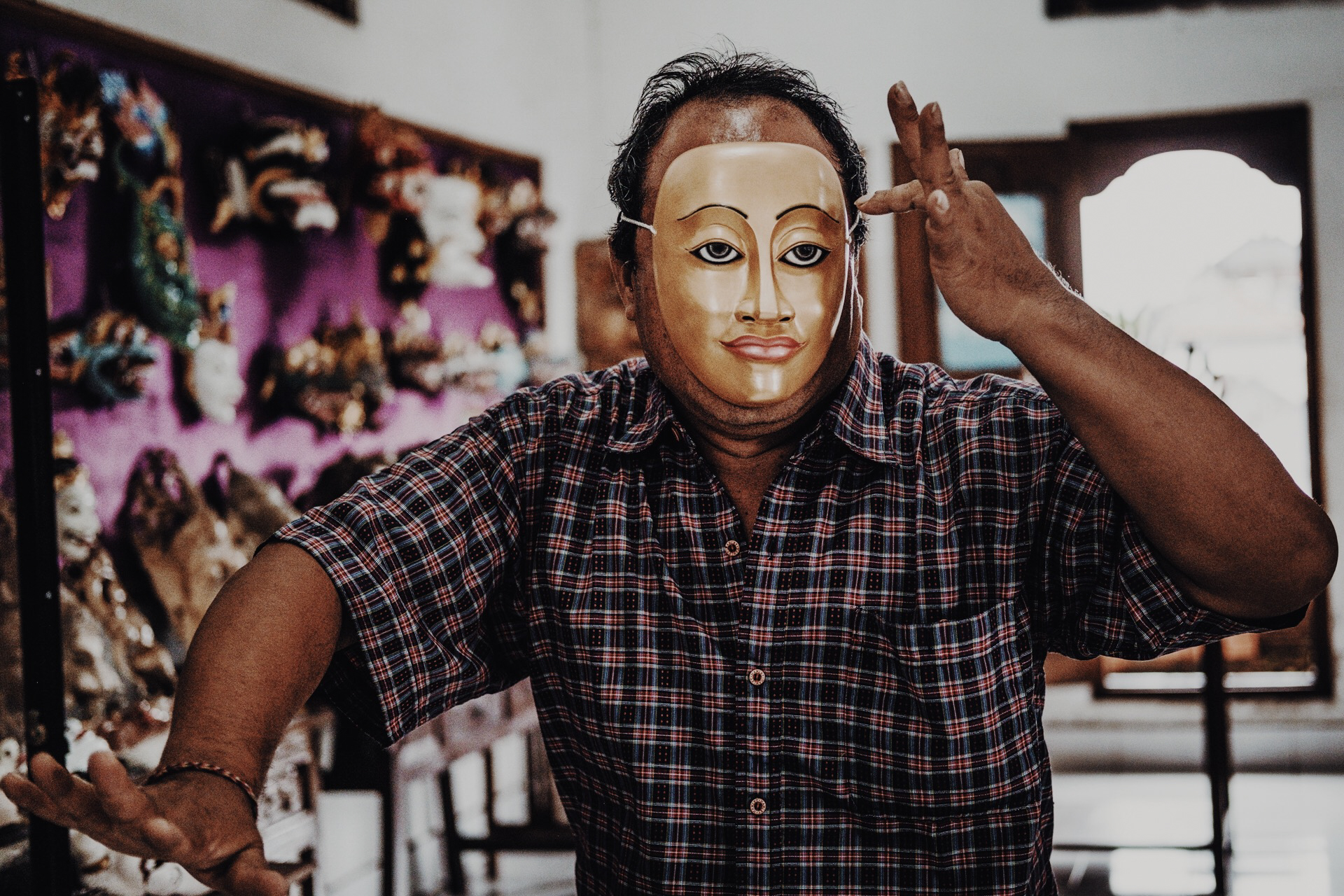 I asked him how he learned to perform with the masks. He told me that most mask makers are dancers too who perform stories based on Balinese chronicles. Being a dancer means having a deep understanding on how a good quality mask for performances would be like. The thoughts and feelings of a dancer have to be one with the masks and that is only possible through a ceremony. To perform using the sacred masks, a ritual and offering had to be done to ask permission from the ancient gods.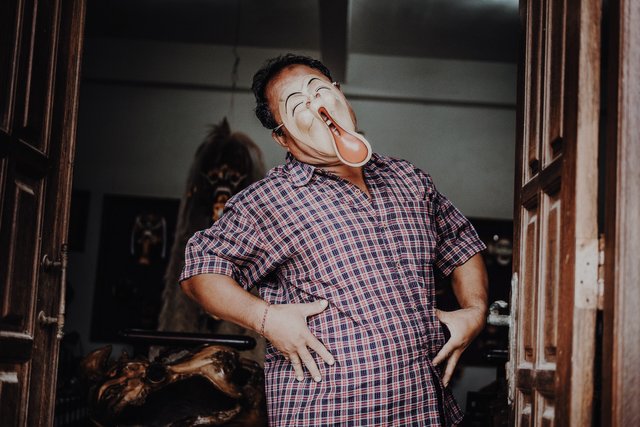 Choosing a character for the masks is not as easy as it seems. The carver must know the story behind the character and make sure the mask embodies the soul of that character. He further explained that when you carve a mask, you have to think about the movements and the melody. You have to establish a connection between the character of the mask and the performance.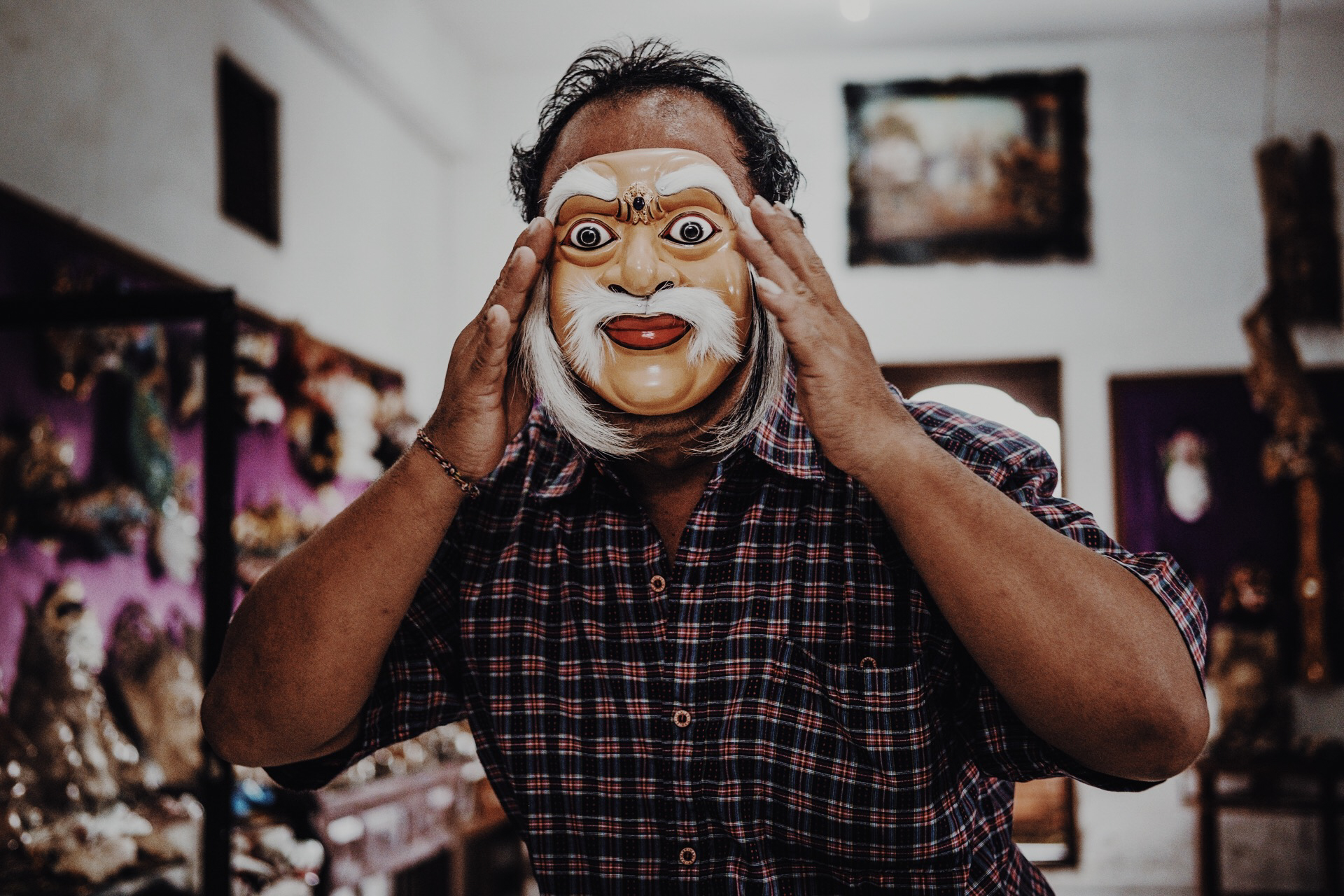 It's amazing how he changed from one character to another. Once the masks were strapped on his face, you won't see any hints of Wayan's personality. It was like seeing a totally different character.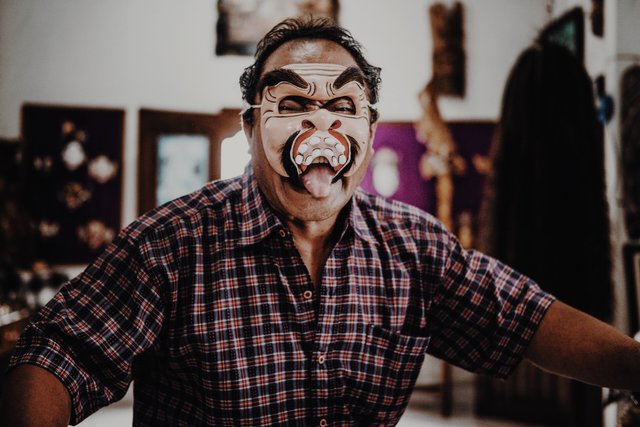 I asked Wayan which of the masks is his favorite. He looked around and picked a mask with two faces on it. Instead of explaining why, he performed a dance using the two mask expressions.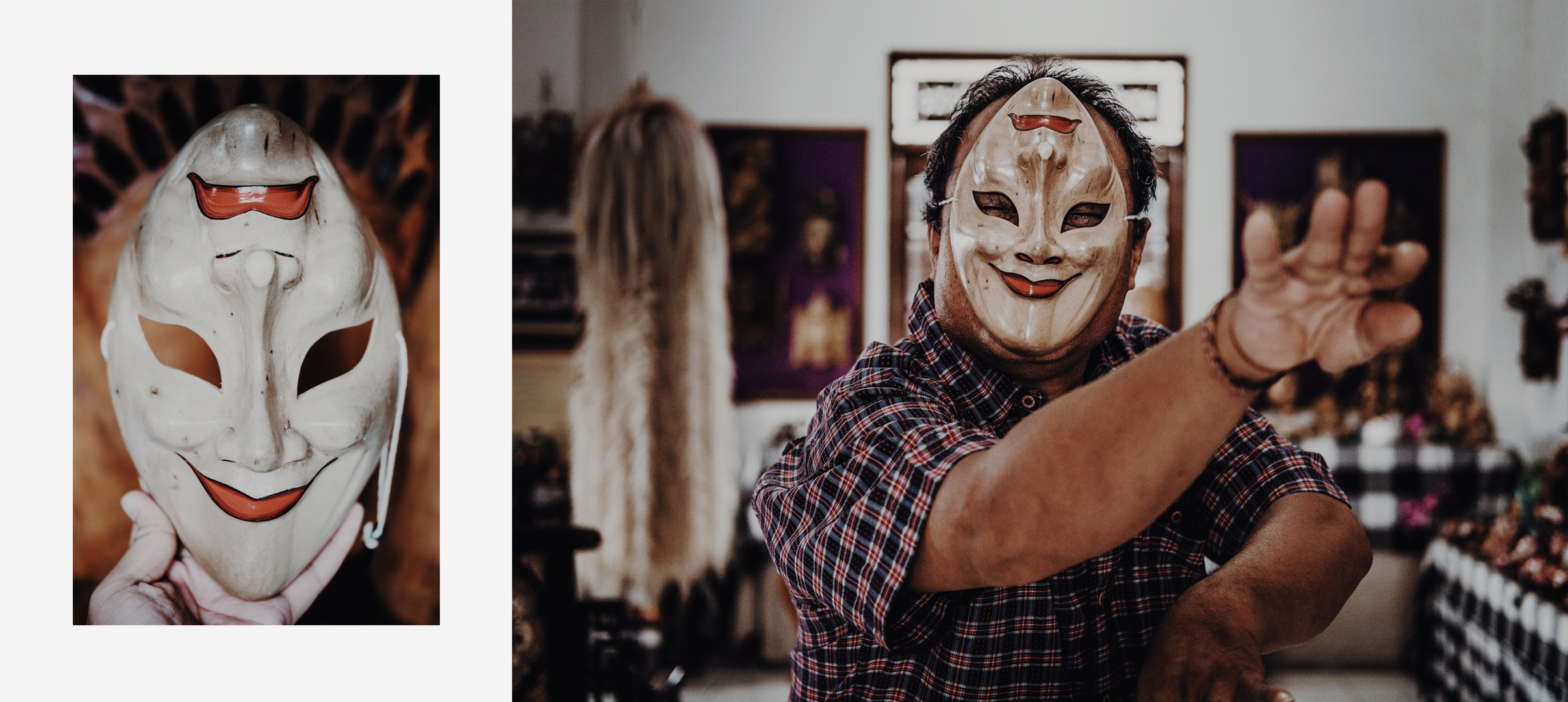 The mask represents the union of two people and how marriage works.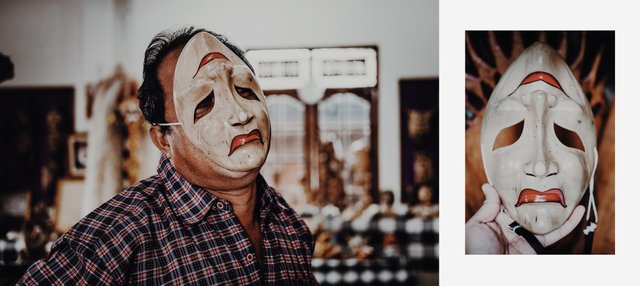 "Married life is not all about happiness. Problems would come your way and as a couple they should always be there for each other in both happy and sad times.", he explained.
It was fascinating to witness the transformation every time he removed a mask and changed back to being Wayan. Balinese people believed that when masks are worn, dancers embody the spirits of the gods. Having this in mind, I felt a sudden burst of emotions but I tried to hold it.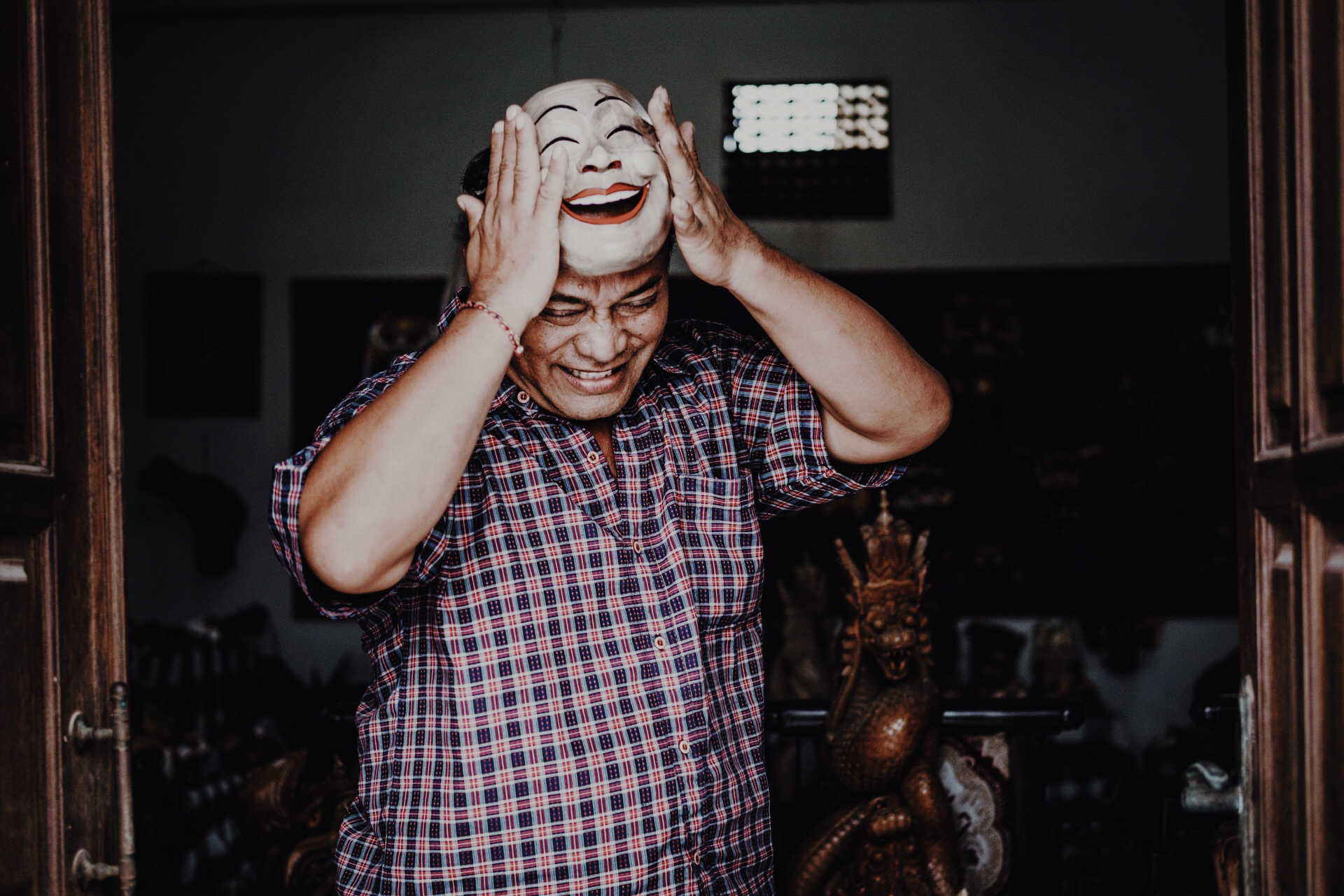 UNMASKED. A man full of passion and love for his craft.
Wayan is someone who's really passionate about what he's doing. He was really happy the whole time he was performing with all the masks. He inspired me to be more dedicated with my craft.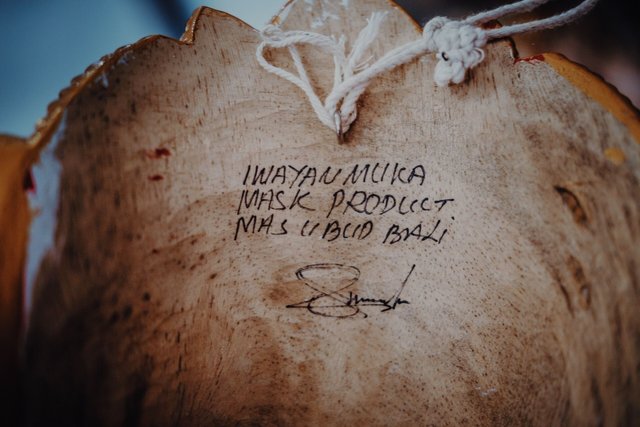 Wayan's signature at the back of each mask.
The flourishing tourism industry opened the door for the artists to continue what they've always done and the profound appreciation for their art and culture renewed their determination to preserve it.
The whole experience changed how I see art. Most parts of the world share the same idea on what art is all about. But Bali proved to us that art can be a way of life. It can be an instrument to strengthen one's faith and bring together a community.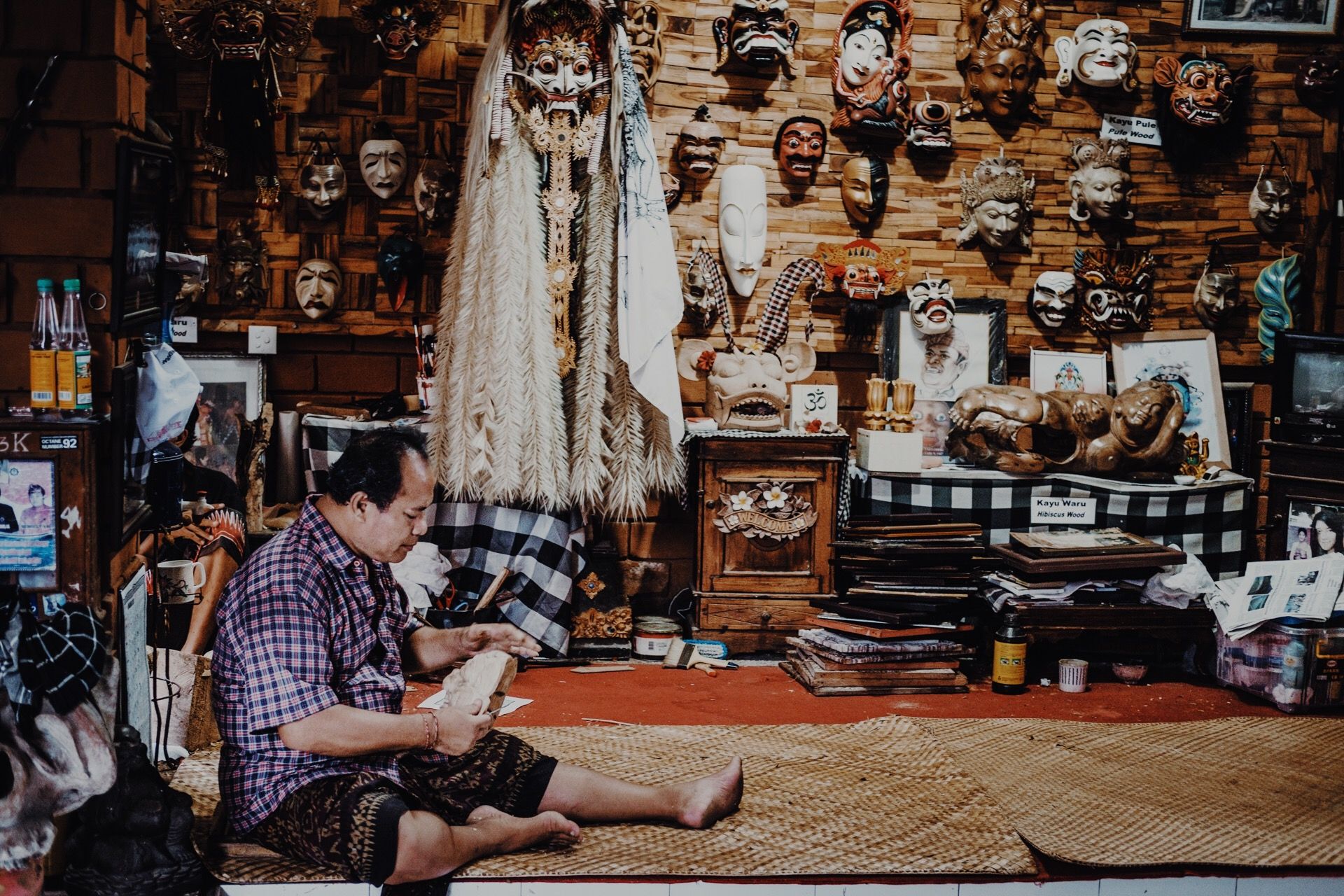 Wayan's workshop where most of the magic happens.
---


Thank you for viewing! Let me know what you think of this series.
Warmest regards,
@legendarryll