Dragonflies in flight
"We can allow satellites, planets, suns, universe, nay whole systems of universes, to be governed by laws, but the smallest insect, we wish to be created at once by special act."
 ~ Charles Darwin


Yesterday afternoon, I was able to capture some macro photography shots of dragonflies in flight, circling overgrown grass in search of prey. They were flying around in a pack of approximately 12, just waiting to dive in and catch a meal.
As you would suspect, they were quite difficult to capture, since the damn things wouldn't fly idly, but nonetheless, I was still able to get two pretty good shots of two of the dragonflies while in flight. What I really love about these two photos is that with the background predominately grass, it gives a look as if these two shots are oil paintings, but they are not. 
The shots were taken using a Canon 80D camera with a 70 - 300mm lens.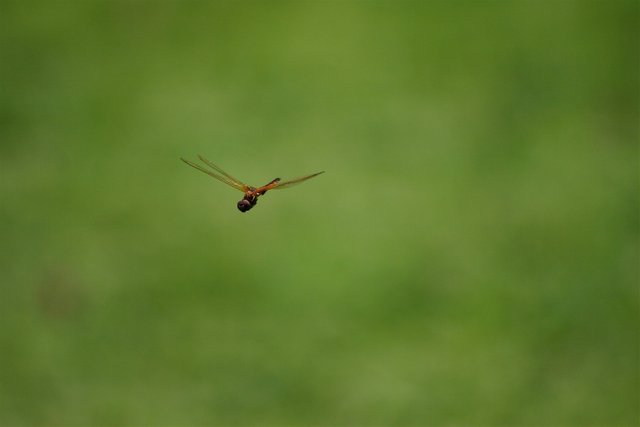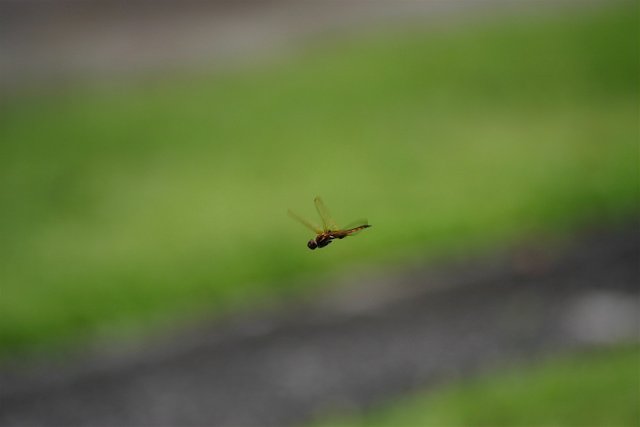 Thanks for stopping by to check out my photography! One love, @jgullinese