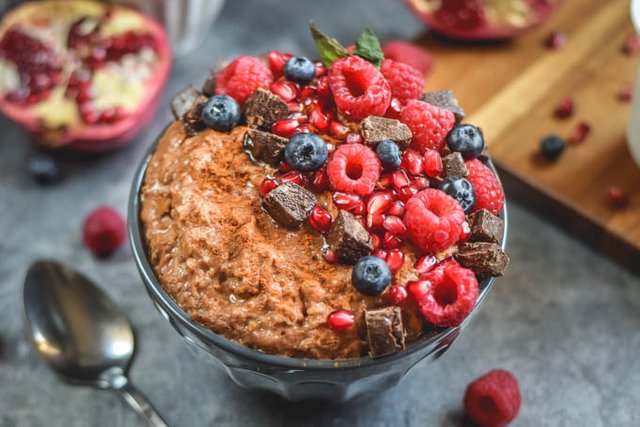 Hey again, my awesome friends!
Today is a great day for a cozy bowl of oats, am I right? Well I just so happen to have a recipe to share and it's so easy it's almost embarrassing.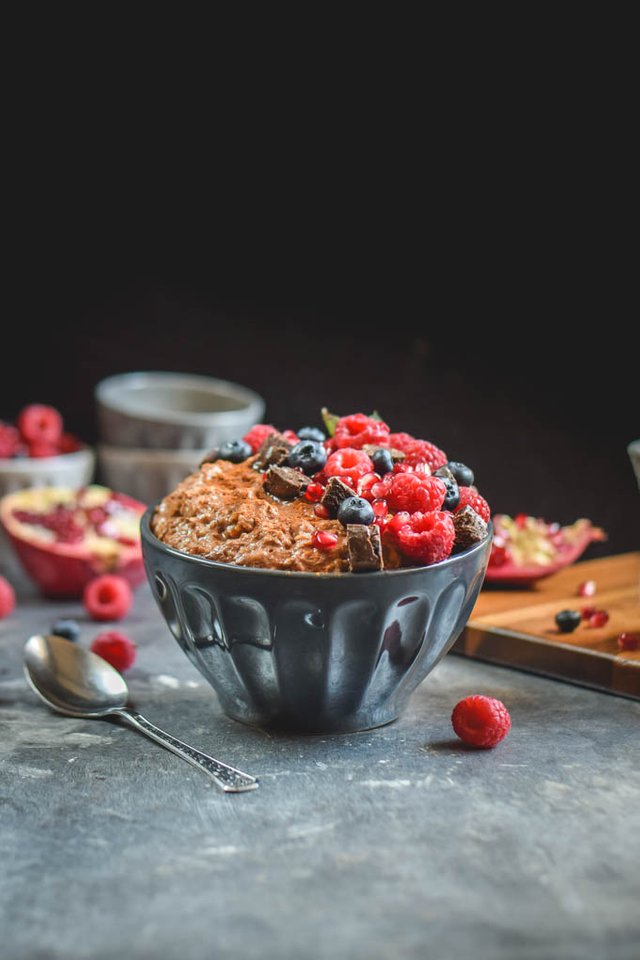 My mornings are still probably my favorite part of the day and that always includes coffee and then eventually breakfast once I've had time to fully wake up. Haha, I've been a bit coffee-addicted tbh. Now that the weather is warming up I'm trying to enjoy the last cravings for warm and comforting meals like oatmeal.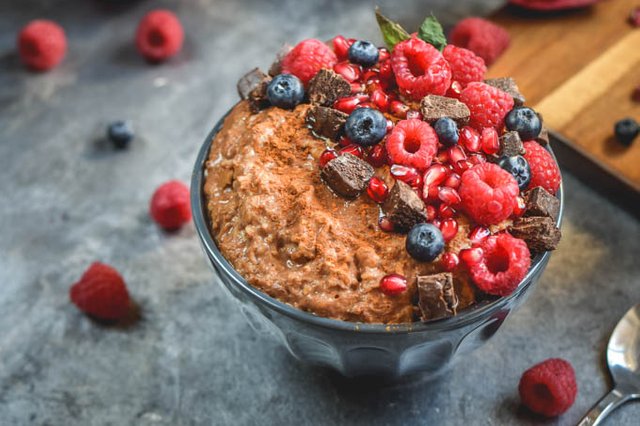 It's strange with my love for berries that I don't really like fruity or floral teas much. My go-to teas are always something with spice, yes, like chai! Did you know you can add tea to oatmeal too? I discovered this little hack a few years ago when I had a forgotten and cooled-off mug of chai and then remembered seeing someone use it as the liquid in a bowl of oats. Obviously there's no going wrong with this combo for breaking your fast!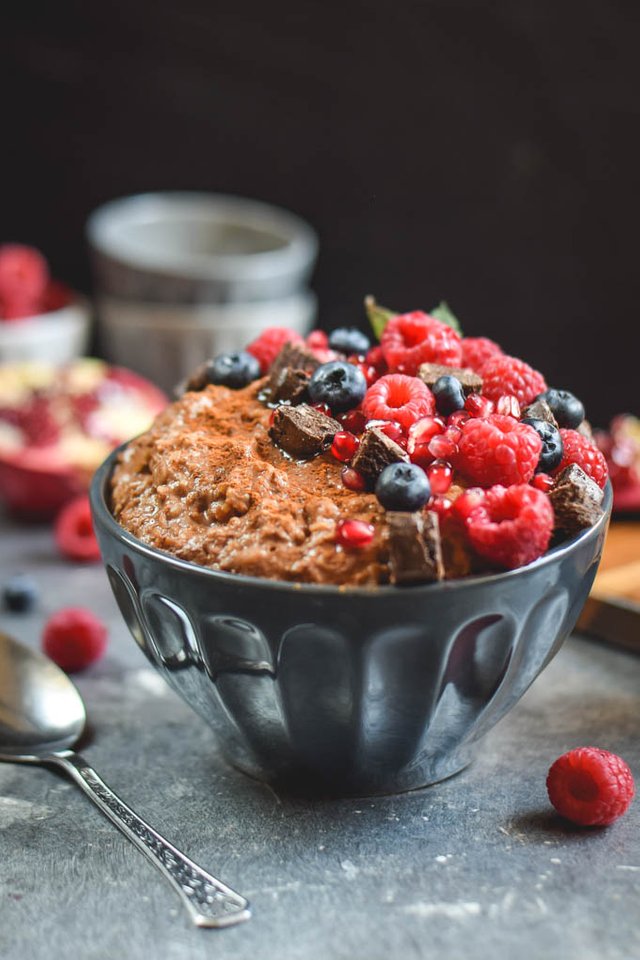 I sometimes like to have this in the evening too, either as dinner (hey, no food discrimination here, oatmeal can be dinner too!) or as a night snack. It's so easy and you can top it with so many things. I like to get crazy with my toppings actually and I'm gonna be honest with you, the "real-life" oats behind the scenes never look like this, haha.
I hope you're enjoying some delicious comfort foods this season and just maybe you'd like to add this to your menu to try.
XOXO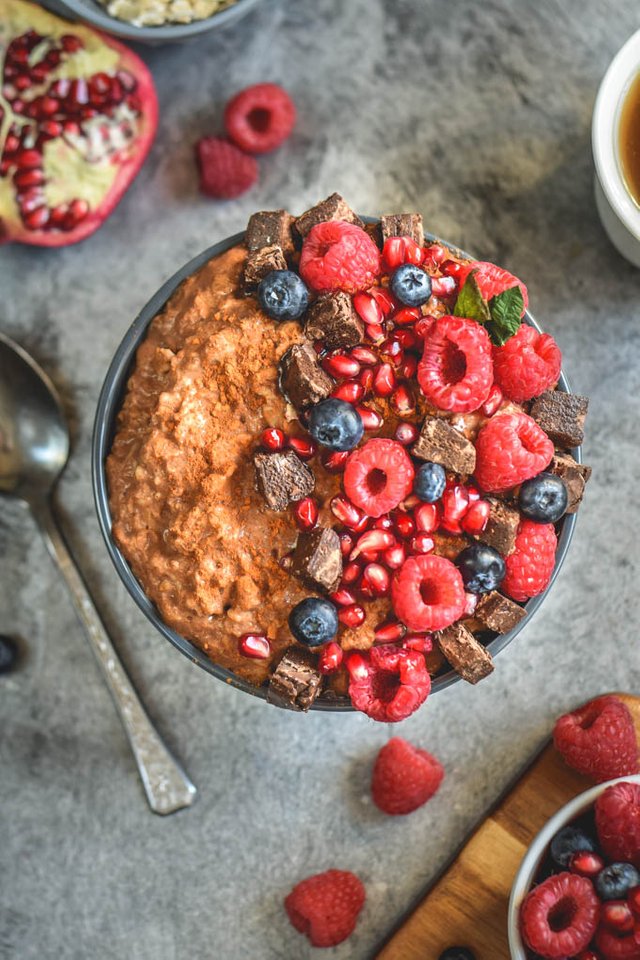 Chai Spiced Vanilla Oatmeal (Vegan+GF)
Tired of boring oats? Start the day with this comforting bowl of extra filling oats with a thick and cream consistency and don't forget to top with all the goods!
Prep Time 15 minutes
Cook Time 20 minutes
Total Time 35 minutes
Servings 1 serving
Ingredients
1 teabag of chai any brand works, I used Stash tea
1 cup water
40 g 1/2 cup old-fashioned oats gluten free if needed
1/4 teaspoon sea salt
1/2 cup unsweetened plant-based milk
1/2 cup unsweetend applesauce or banana
1 teaspoon cinnamon
1/2 teaspoon apple pie spice
1 -2 tablespoons sweetener of choice or to taste (maple, agave, or stevia)(optional)
1/4 teaspoon pure vanilla extract
Optional toppings:
nut butters
syrup
berries or fruit
chopped energy/snack bars I love GoMacro and Larabars
Instructions
In a small saucepan, heat the water over low heat until simmering and add the teabag. Cover and allow it to steep for at least 5 minutes for best flavor.
Remove the teabag and add the oats, milk, salt, and spices and cook, stirring gently, for about 5 minutes. Add the applesauce and continue stirring over low heat until the oats get thick. Remove from heat and stir in sweetener if desired and vanilla.
Pour into a bowl and top with any desired toppings and enjoy!

ALL CONTENT IS MINE AND ORIGINAL! All of these food photos were taken with my Nikon D750 and my favorite Lens, the Nikon AF-S FX NIKKOR 50mm f/1.8G. You can find out more in my INTRO POST.
Also, a huge shoutout to @rigaronib for designing my logo!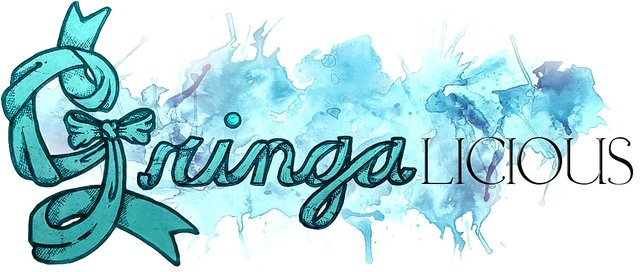 If you're looking for more recipes check out some of my other recent posts!