Soft Baked Choco-Chip Cookie Ice Cream Sammies! - FOOD PHOTO SHOOT
When I first started food blogging I had this idea to make it a project solely dedicated to chocolate chip cookies. All of the things that can be made with them or inspired by them. At the time it was more of a joke then anything else, but now I am thinking it should seriously have been considered as a possibility. Maybe something for a future post series????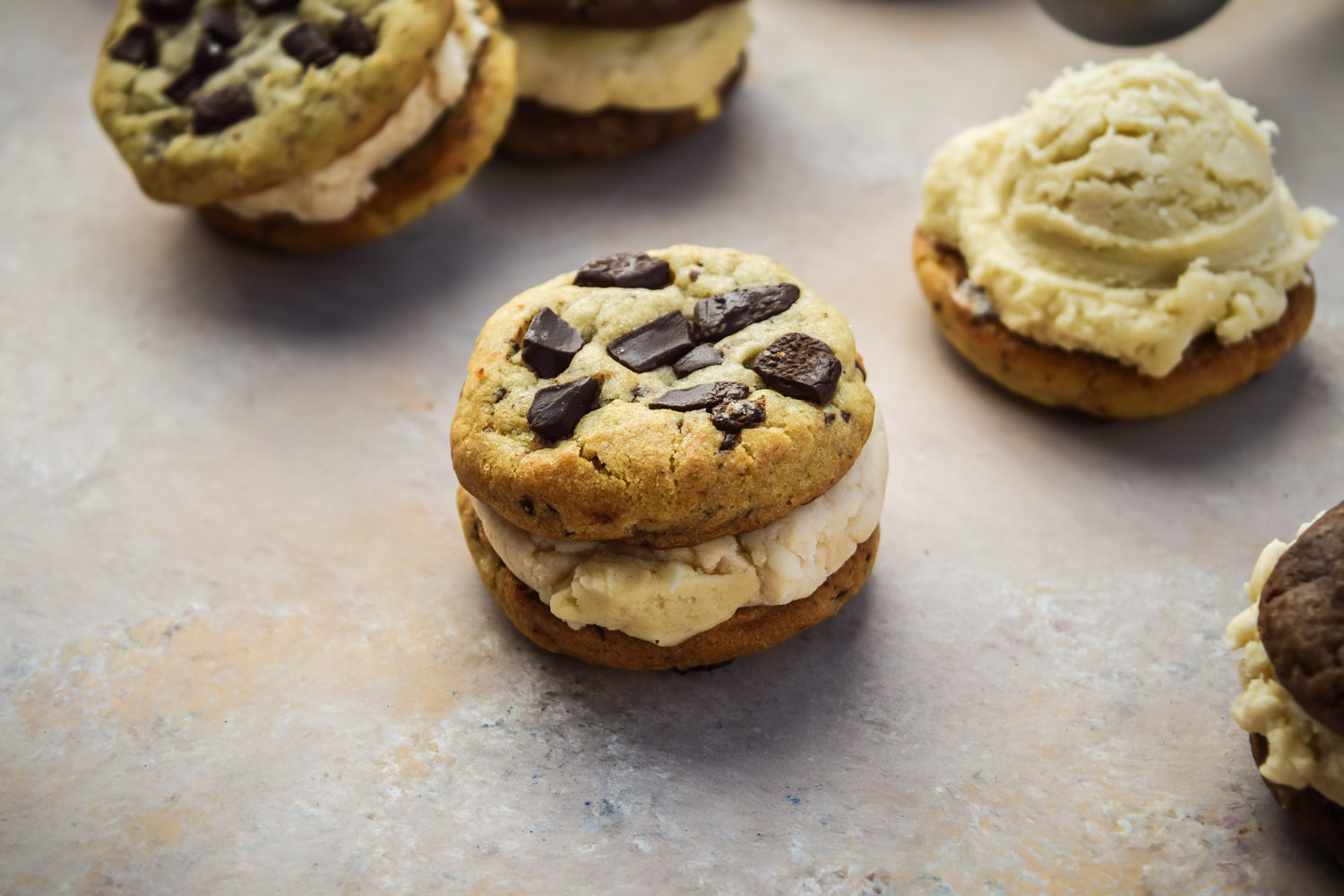 One of the only negatives to the idea was that I couldn't help feeling like it would make me and all of my cookie eaters get tired of them, and that would be unspeakably tragic. Obviously this would take a lot of chocolate chip cookies to happen, but I've been blogging for a long time and who knows how long I'll continue. We'd probably be sick of them by now and if not we'd be close. Plus, I don't know if I could have contained myself to just one theme all this time. I mean, you have probably noticed by now that I am unpredictable in my food whims, to say the least. It just seems unlikely.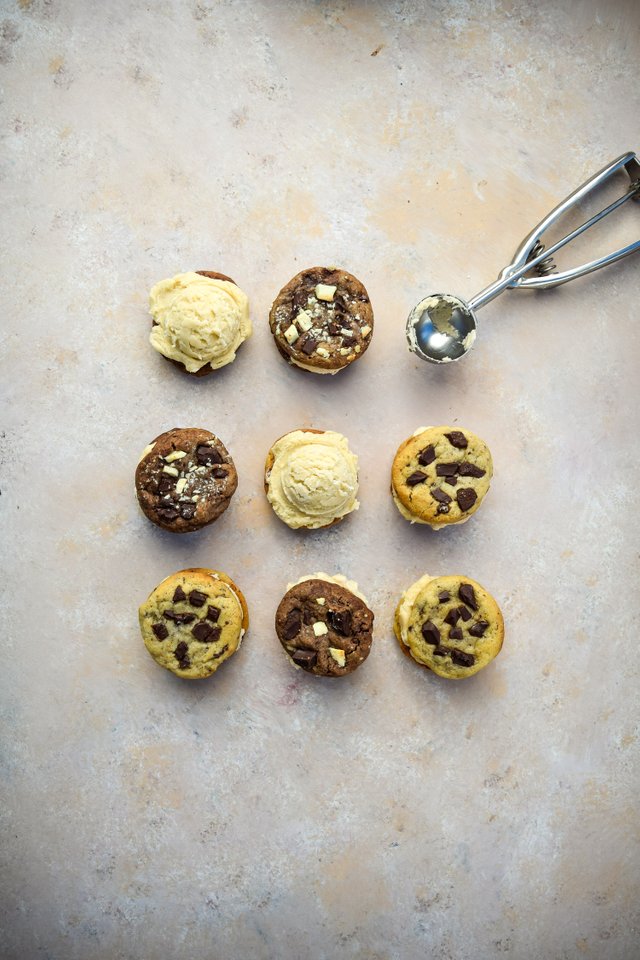 But just because I am not doing a CCC (chocolate chip cookie) blog doesn't mean I can't still bombard you with a ton of them as often as I deem necessary, right? Like really, who could complain about too many chocolate chip cookie variations?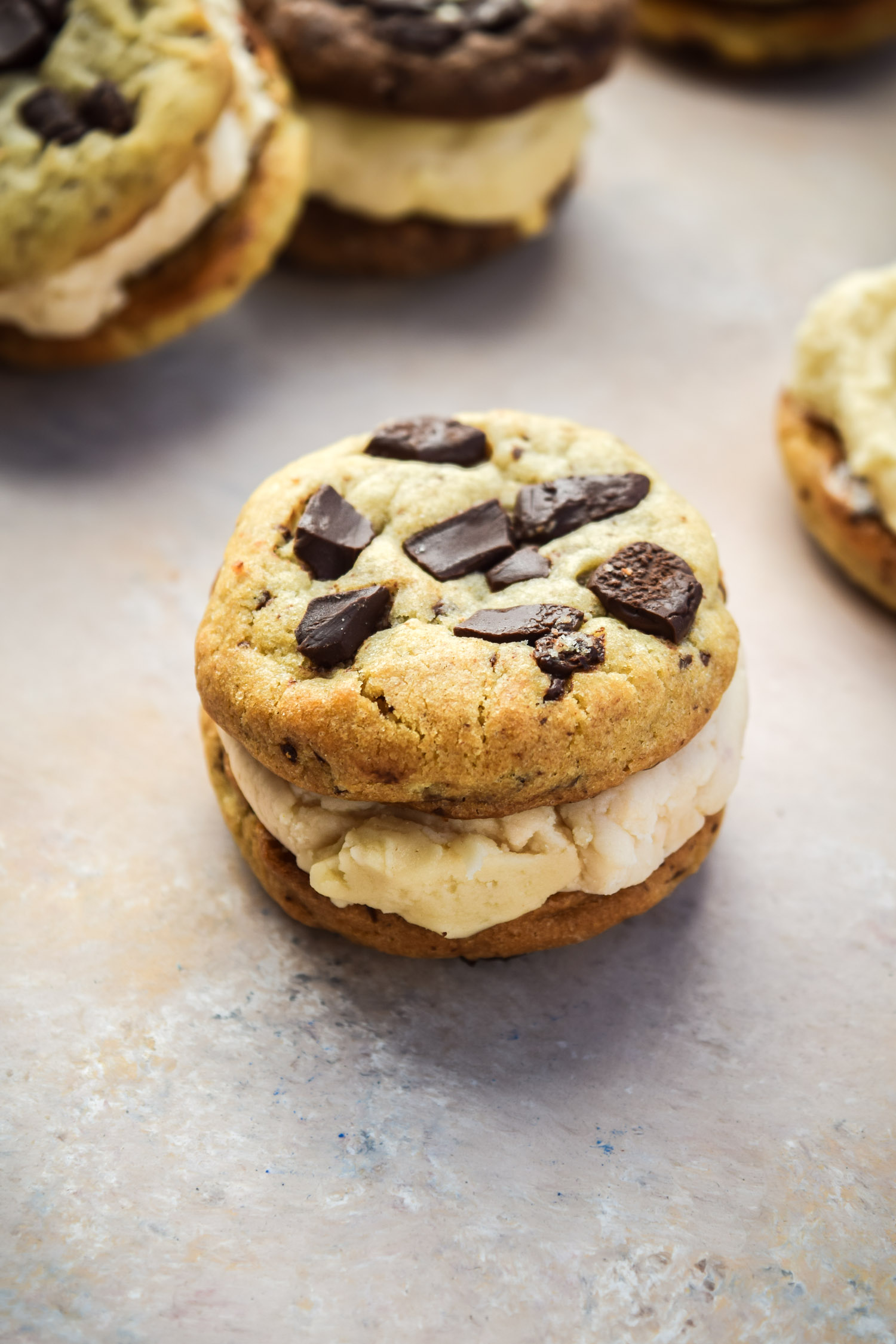 Some of my family think I should do a weekly post series for them and I kind of like that idea, that I could definitely work with. What do you think?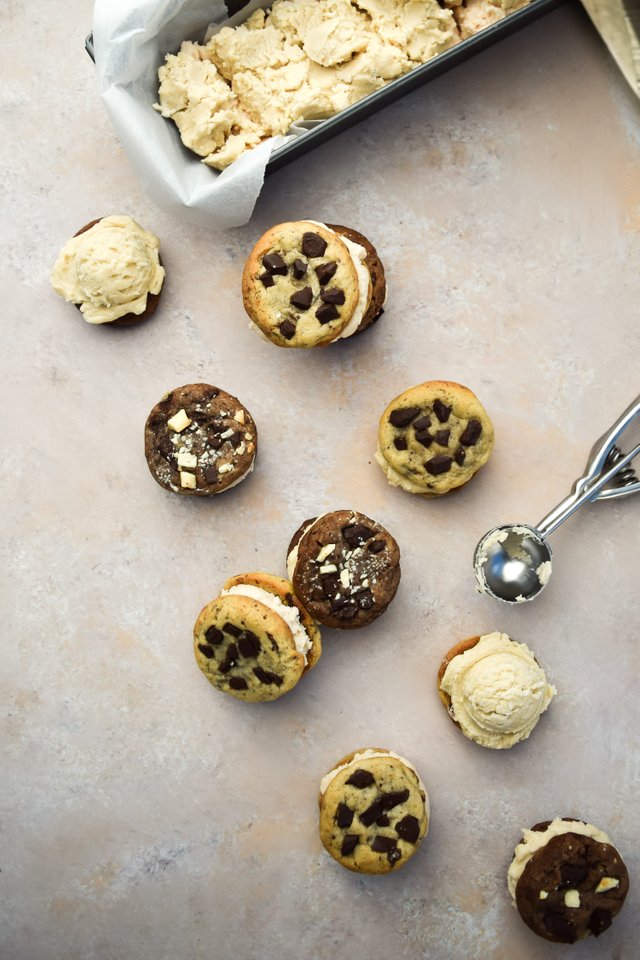 So, these are one of the simplest things ever I had two perfectly beautiful batches of chocolate chip and Death by chocolate cookies that were begging to be my subjects and some extra vanilla ice cream to go with so is was perfect.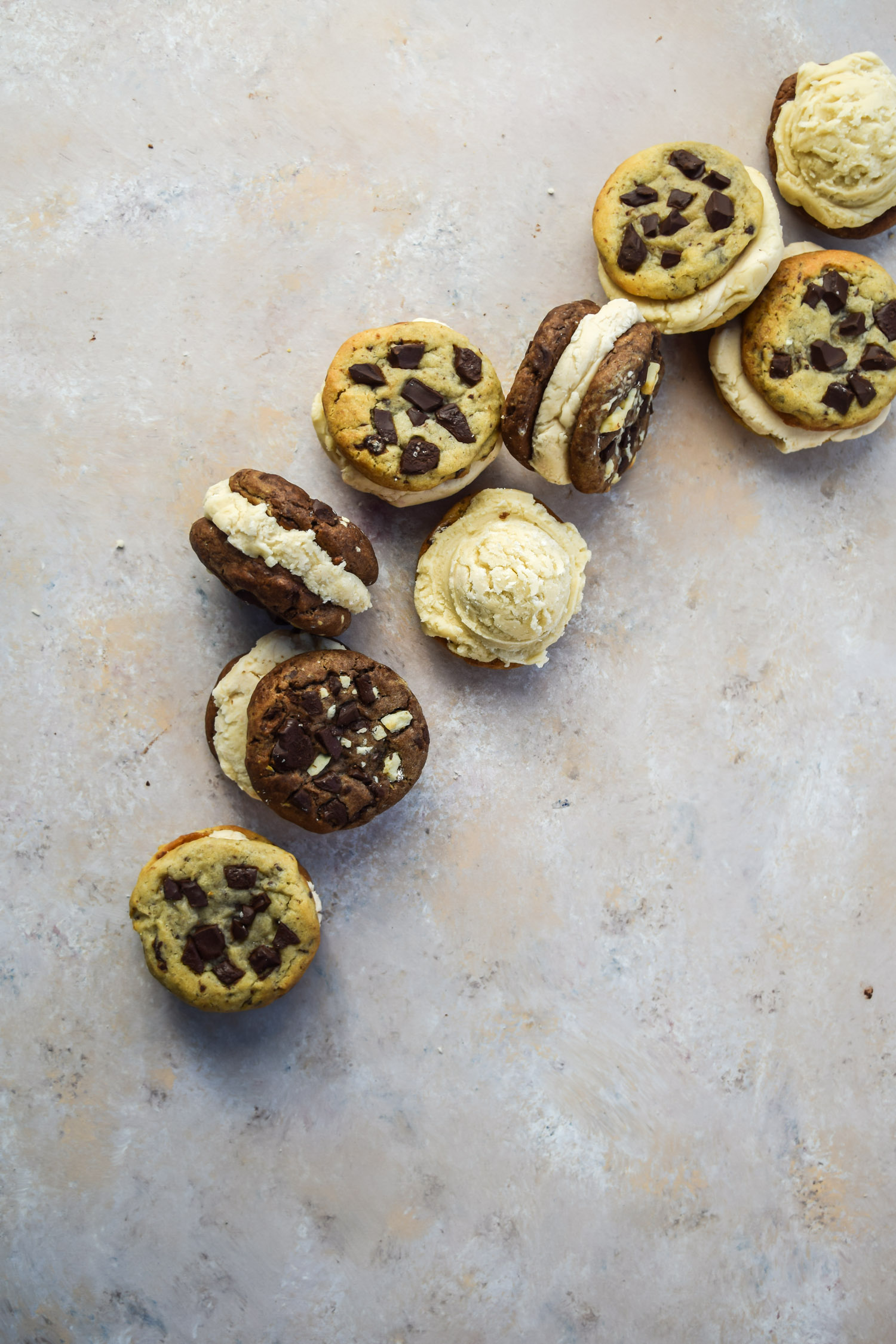 I don't think I've had a chocolate chip cookie ice cream sandwich since I was little and my family went to Disney World where we got those ginourmous ones that they sell in the parks. I've made them once or twice since then but I can't believe I haven't done it more. What am I doing with my life? Those may have been my favorite part of the day. I mean, the rides are great but the joy of devouring one of those was just about as thrilling if not more.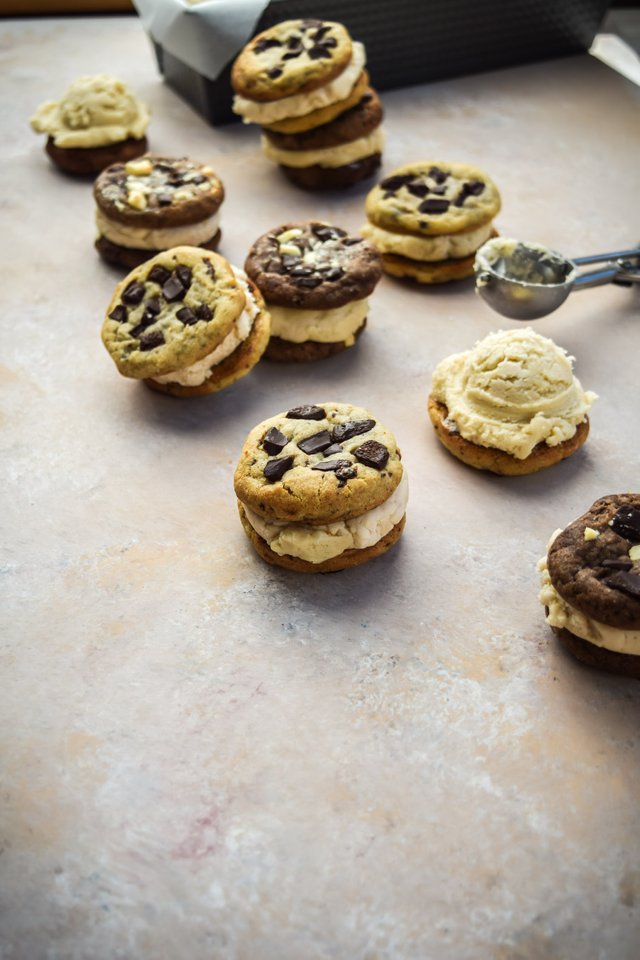 You can make your own ice cream or just use a good quality one from the store, and if you don't have the time to try both cookie flavors then just do one. Or better yet, try a different one like cinnamon roll cookies or the brown butter chocolate chip cookies! I'm only here to inspire you will deliciousness.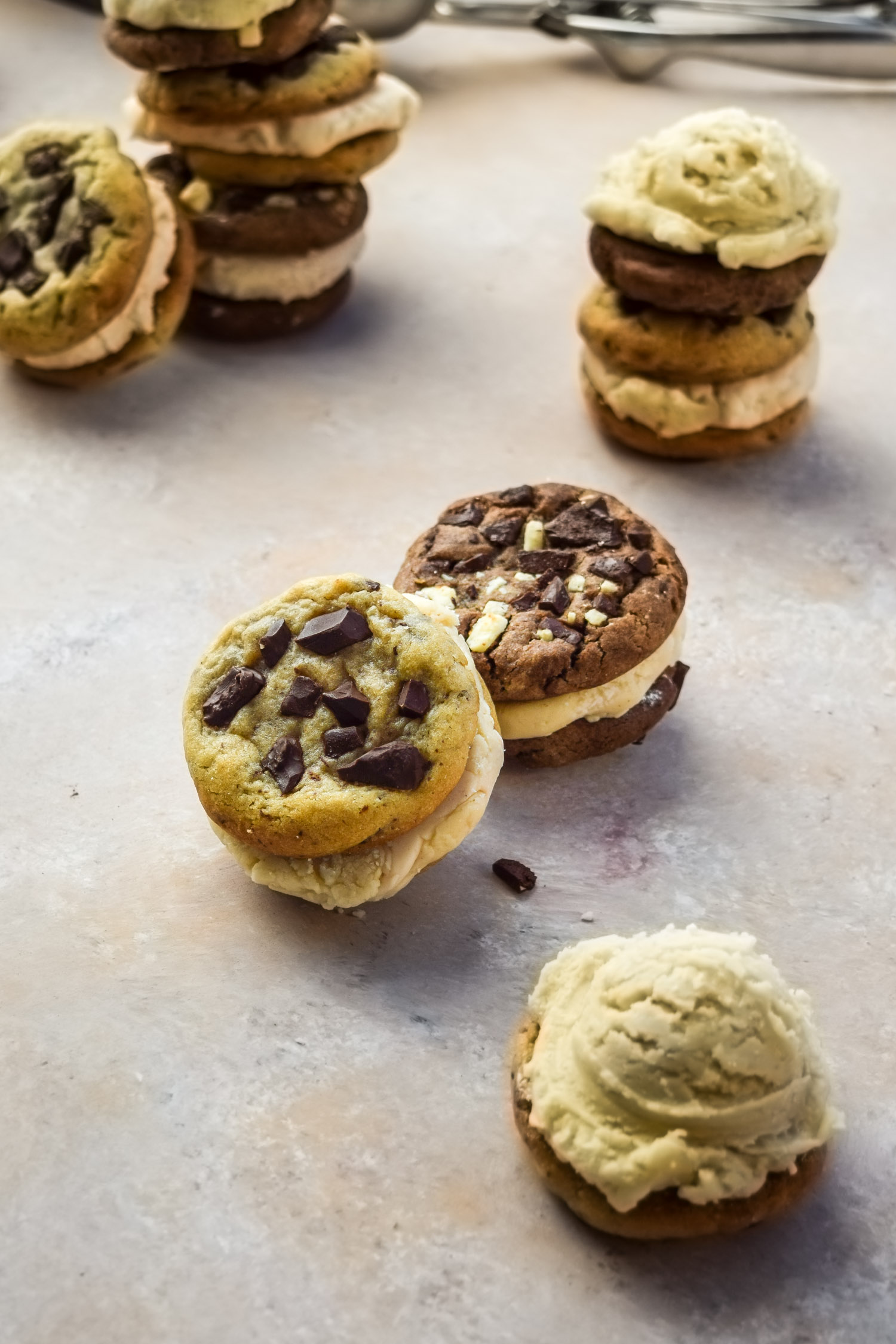 ALL CONTENT IS MINE AND ORIGINAL! All of these food photos were taken with my Nikon D5300 and my favorite Lens, the Nikon AF-S FX NIKKOR 50mm f/1.8G. You can find out more in my INTRO POST.
And, by the way, to all the minnows out there, my intro post did a huge $0.21. The key to success on Steemit is to be consistent and persistent.
Also, a huge shoutout to @rigaronib for designing my logo!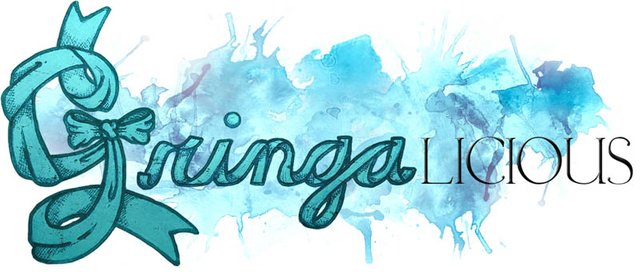 For more great food ideas, please do not forget to look at my other recent food posts
Oh, and don't forget to follow me on all your favorite social media channels!
Recipe available upon request to the first Steemian friend who says today's words : "I scream for ice cream!"