My family didn't eat out that much when I was growing up, but when we did we always tried to make sure it was someplace we all really enjoyed that we could count on to serve good food. When I think about all of the different places we did like to go, each one has a few specific dishes that stand out in my memory, you know what I mean? I guess we all have favorites and I bet you have your own place you like to frequent for a certain menu item you love.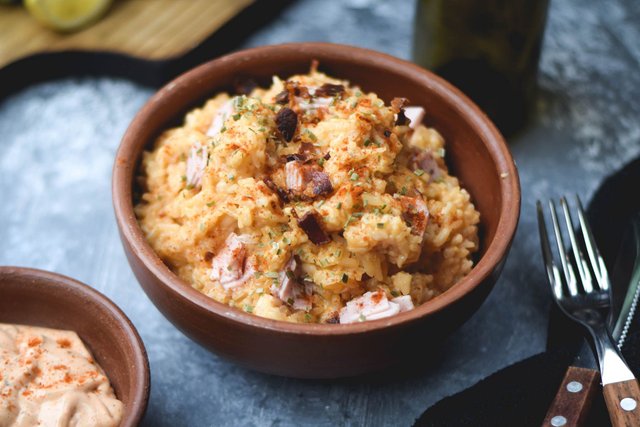 My mom and I used to love this one authentic Chinese place so much and we learned which things on the menu were the best and she knew exactly how to order. Wow, that was a really great restaurant and thinking of it is making me hungry. Another place we liked to go on a weekend with some friends sometimes was Outback steakhouse. There are quite a few dishes that come to mind from there but one of my family's faves was always the iconic bloomin' onion and the comeback sauce.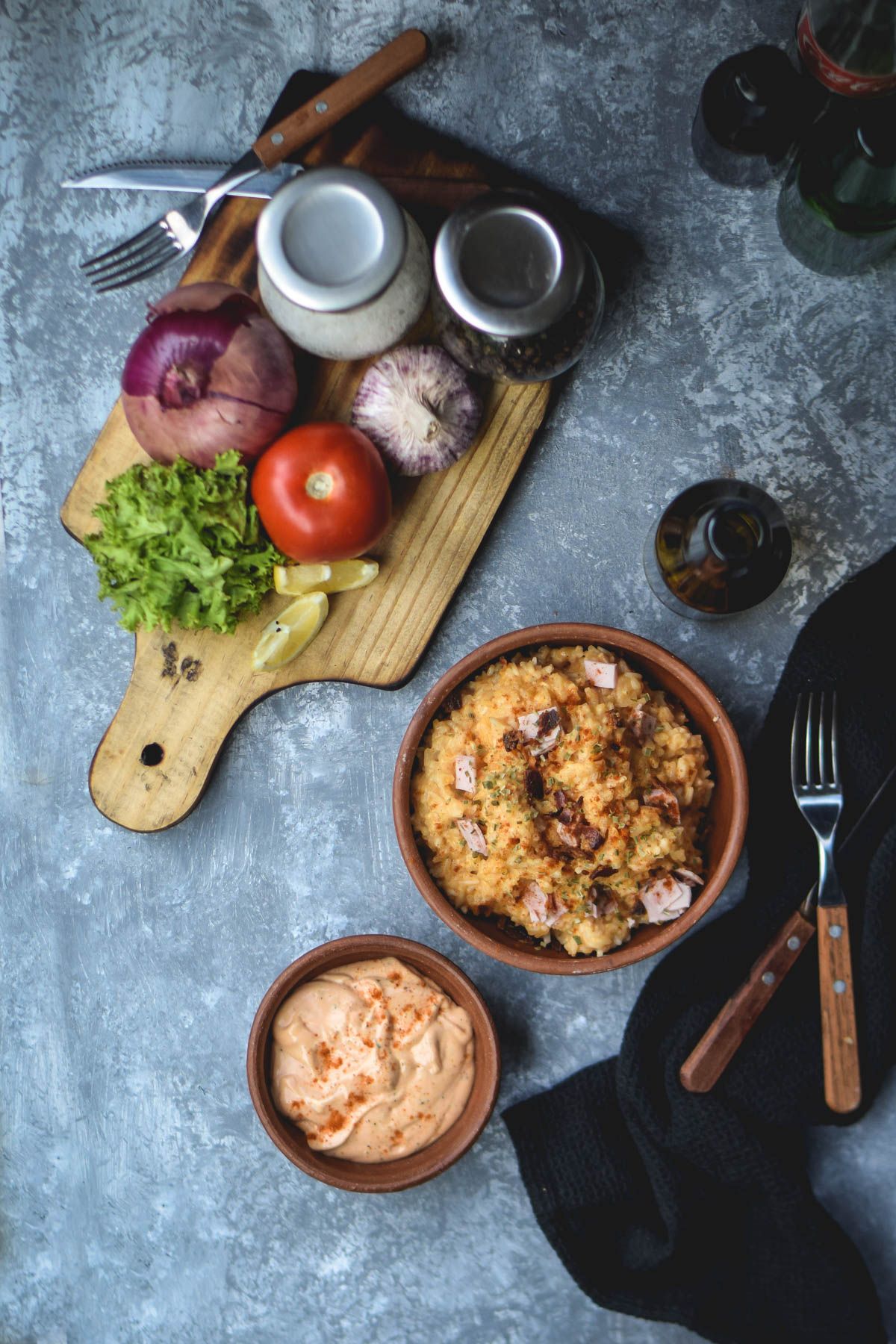 Okay, and speaking of bloomin' onions, that is on my to-do list this year. I tried to pull it off last year but it was a total fail. In fact, if any of you have miraculously stuck around that long you might even remember me telling you how I it had flopped and I ended up frying some cauliflower instead. Eh hem, but let's not focus on my fails….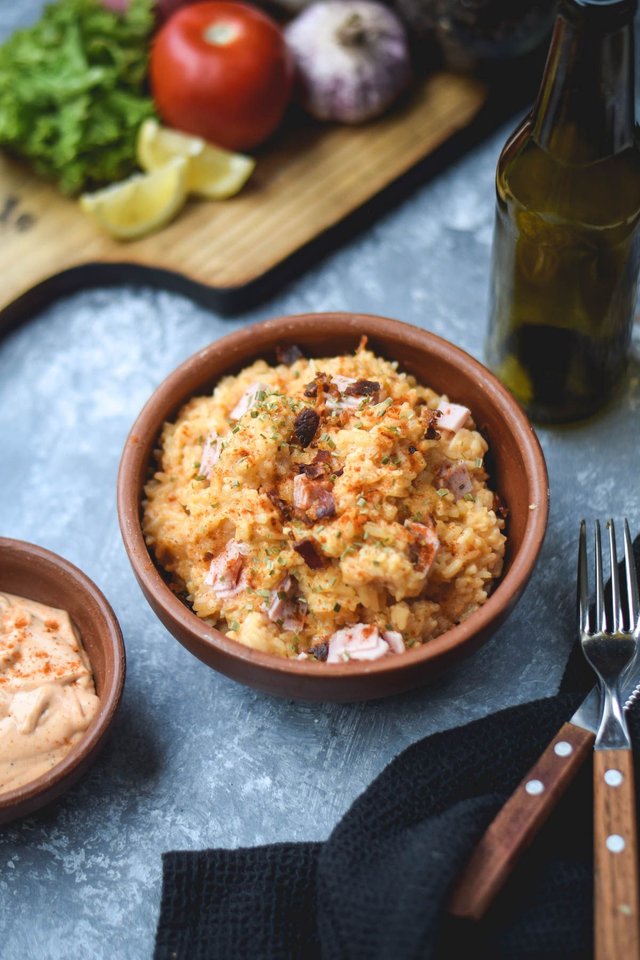 The good news is that today's recipe was something good enough to be worth sharing. I have to give this one to my sis, @uglysweater, it was all her idea really. She came to me and said "I need some rice with that sauce we used to get at outback." I wish I could bottle whatever it is she's got that fuels her inspirations all the time. Whenever I need something out-of-the-box to try I know who to ask. Of course, depending on when I ask her I'll occasionally get a response like "spicy-tuna-balogna-eggroll-biscuits" or "fried-peppermint-bacon-coconut-burritos", things like that which basically make no sense. Most of the time though, she just includes chocolate, pancakes, or rice in her ideas.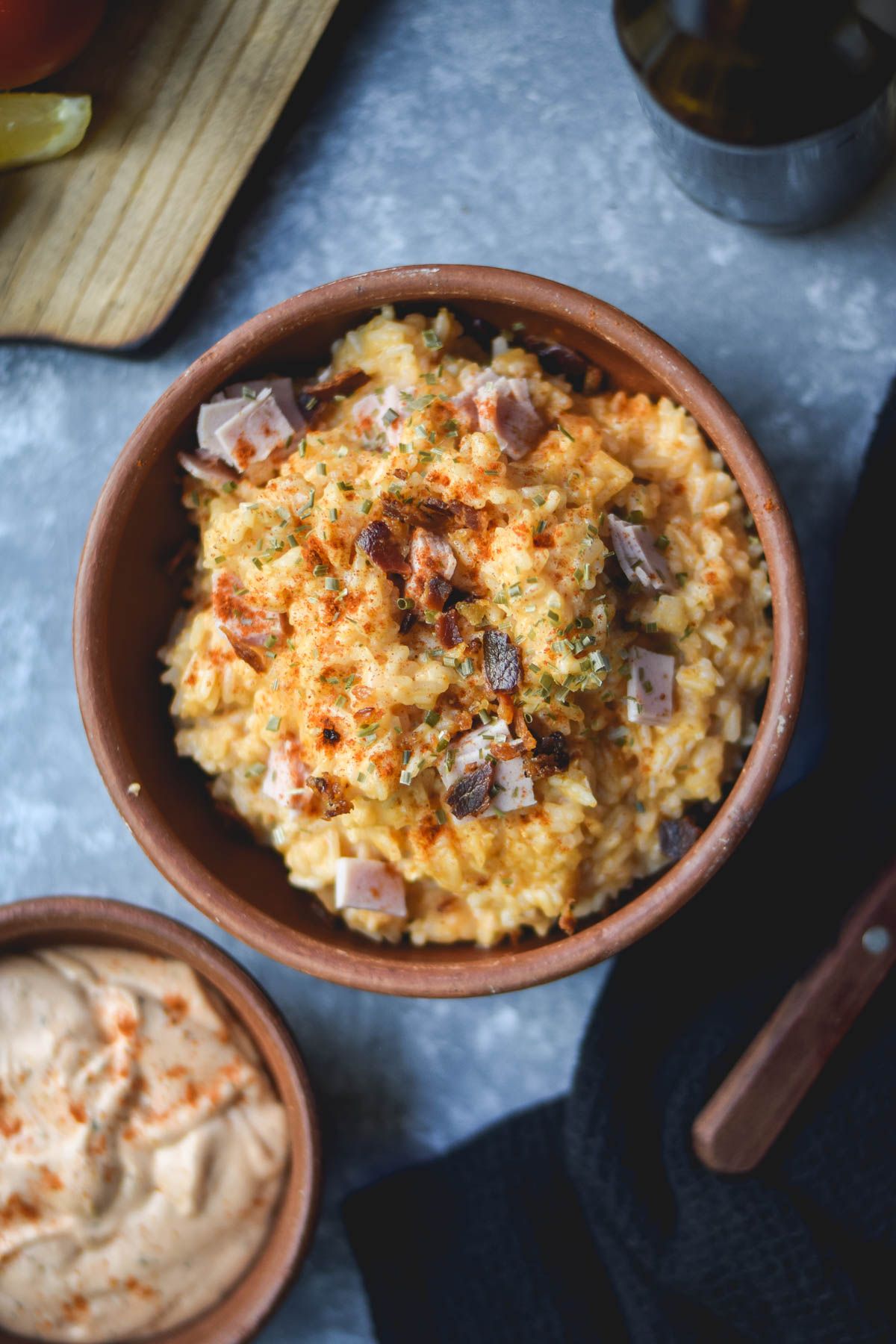 Anyway, I decided her rice idea this time was brilliant so I went for it and everyone loved it, especially the sauce. Actually, I've been making the sauce for all kinds of things since the rice because it was such a hit. For example, it's a great dip for fries and the guys loved putting it on their burgers. Then everyone has just been dipping anything else they can think of in it.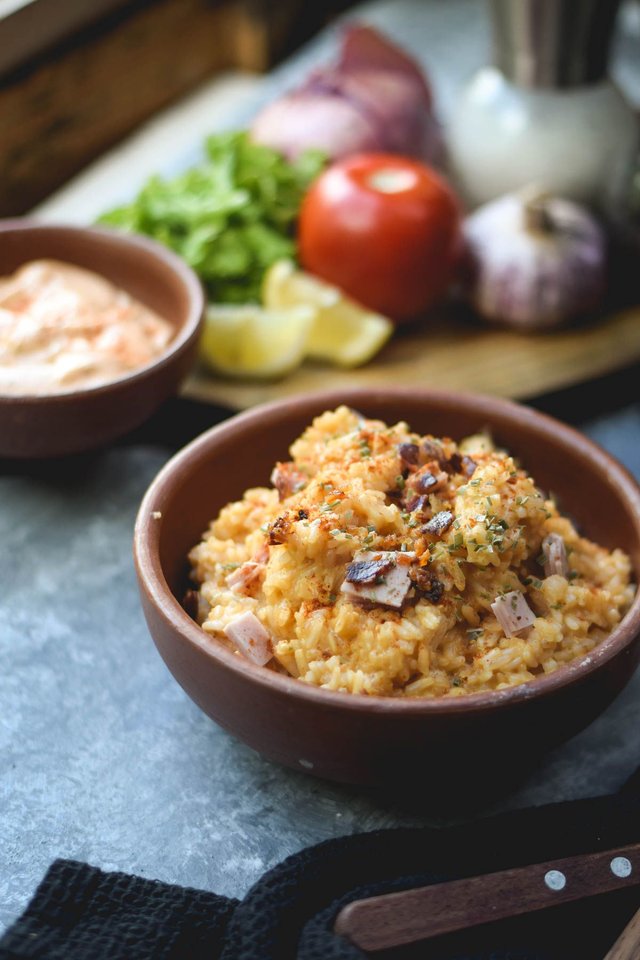 One of my favorite things about it was how simple and FAST it made this recipe, so easy. I've already made it twice within a week and tried adding different things both times. Feel free to add any extra veggies that you like or you can serve this rice with salad. I really like that it can be a side or a main course, and what's great is that everyone enjoyed it. Another thing you can change up is what meat you add. If you prefer chicken to pork then go for it, make this your own. Also, I've got tons of guys around so it was a no-brainer for me, but the bacon on top is optional if you want to skip it.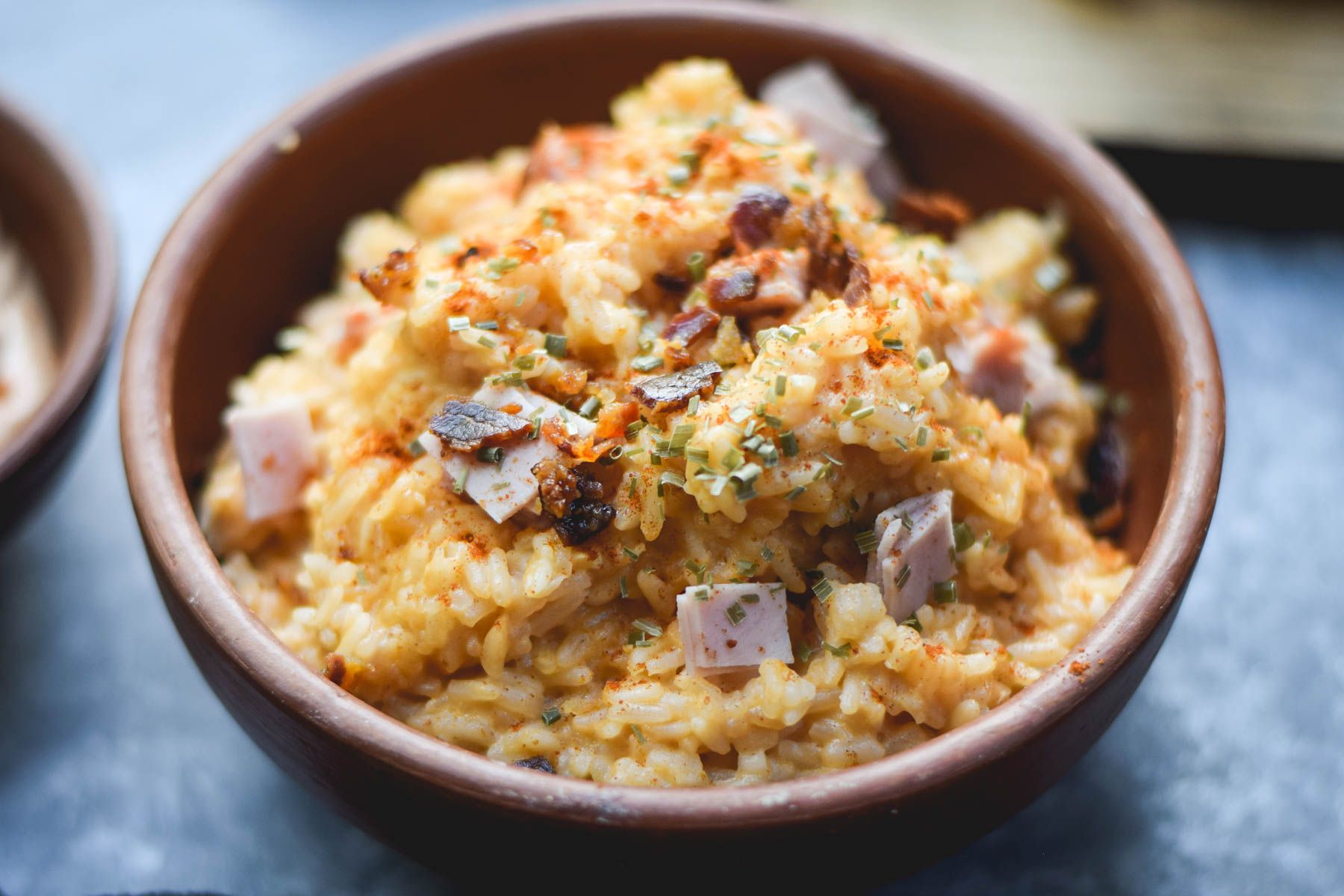 Basically, it's all about the sauce and the rest is super versatile. Oh, and I tried it both with white rice and then brown. Personally, I liked the brown rice more and so did most of the gang, but that's just a preference. Try it both ways so you can decide for yourself and I'd love to know what you guys like better!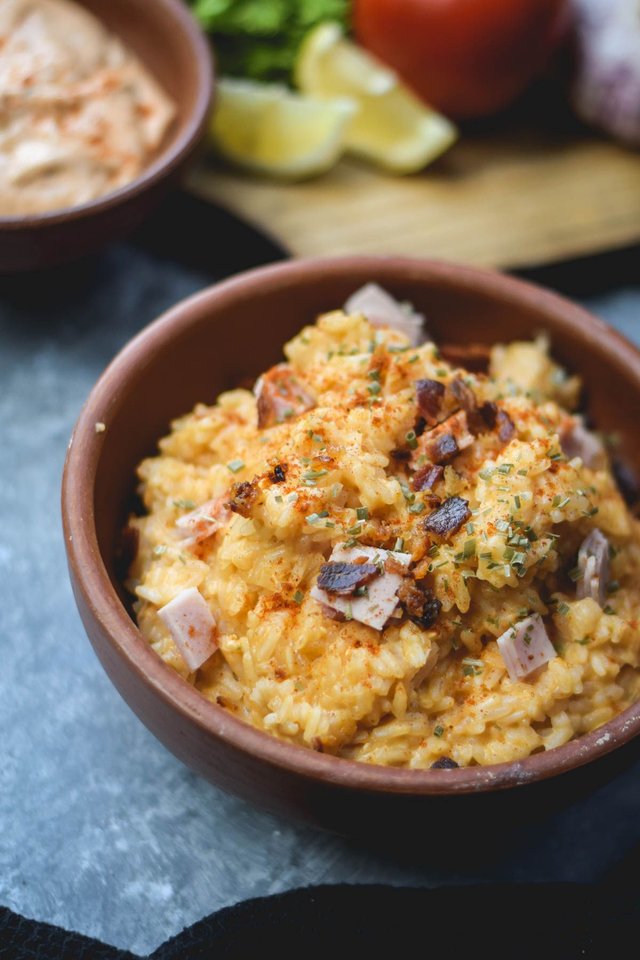 ALL CONTENT IS MINE AND ORIGINAL! All of these food photos were taken with my Nikon D5300 and my favorite Lens, the Nikon AF-S FX NIKKOR 50mm f/1.8G. You can find out more in my INTRO POST.
And, by the way, to all the minnows out there, my intro post did a huge $0.21. The key to success on Steemit is to be consistent and persistent.
Also, a huge shoutout to @rigaronib for designing my logo!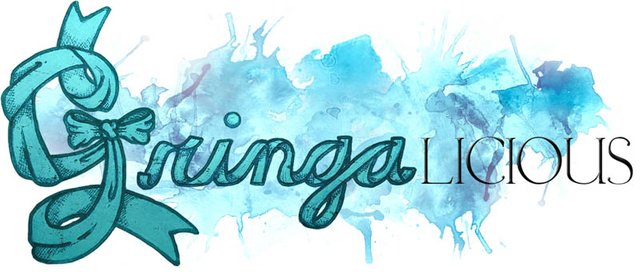 For more great food ideas, please do not forget to look at my other recent food posts
Oh, and don't forget to follow me on all your favorite social media channels!
Recipe available upon request to the first Steemian friend who says today's words : "Comeback for the rice!"