Photograph of the week I found this in Calgary it is life size and made out of stainless steel and had red LED lights shinning on it: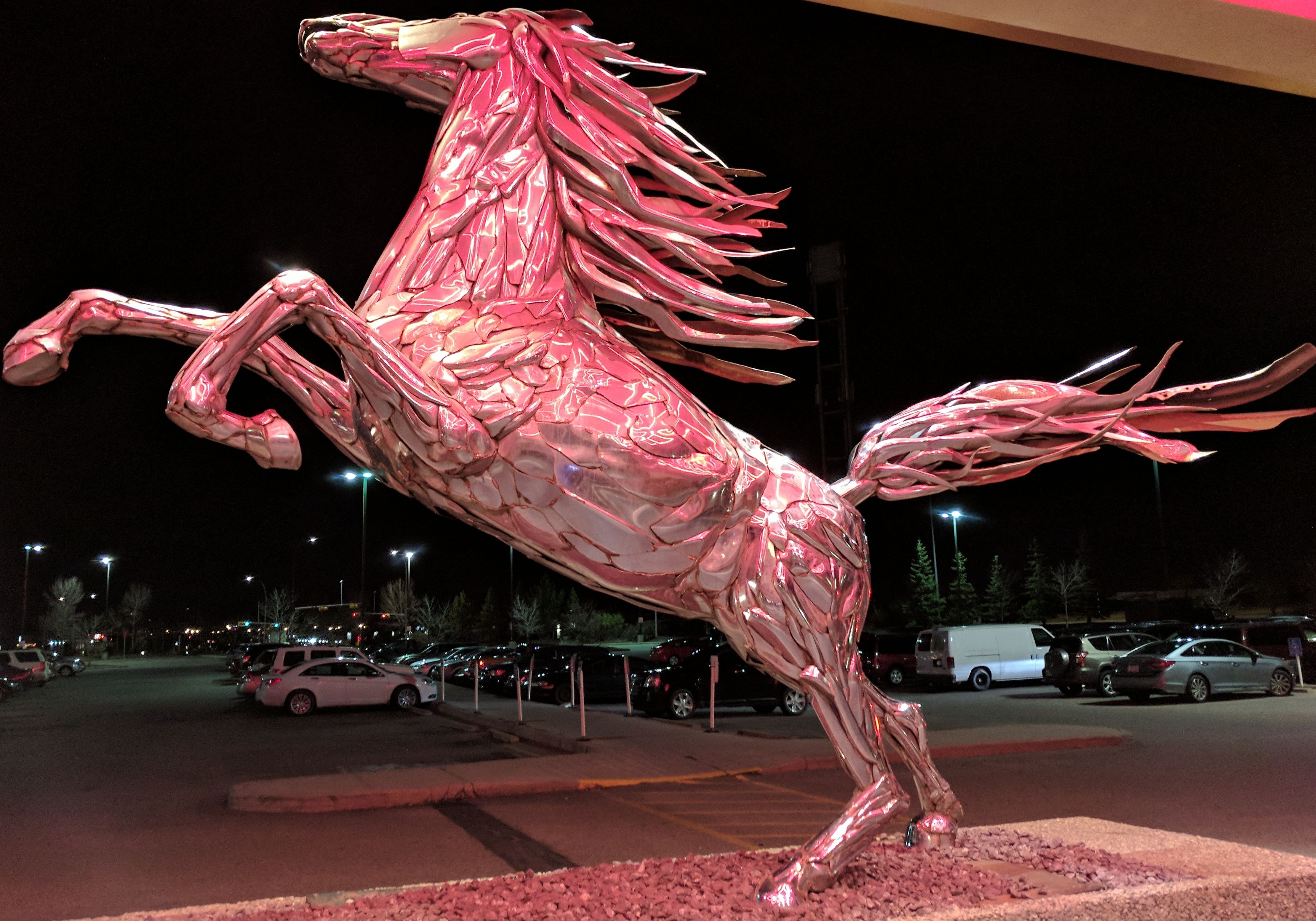 Hint of the week, be more productive and play your YouTube videos at 1.25 speed it gets rid of the pauses:
under the section circled in yellow below called settings...

I think our time is very limited on drag or kicking the global government, corporate and personal debt can down the road - I would say months not years. Get prepared, you would rather be a few years early rather than 10 minutes late. As I said in this post 11 months ago the banks are insolvent and cooking the books by what I called kiting: Here it is.
Here is Greg Manarrino explaining it coming out of the mouth of highest raking member of the International Monetary Fund (IMF):
Below is my favorite video of the week: Quote from that video "Pension plans, is where toxic waste goes to die"
Here is an excellent review on the Federal Reserve and Inflation set as a target of 2%:
I talked about inflation in this post a few weeks ago. If you missed my last blog the comment section was real lively.
For those new to my blog it is about Photography, Traveling in a VW Van on a budget and cryptocurrencies.
The VW van shifter is fixed and looks like all parts are arriving today so I should be test driving the van again within days - then a few errands like: solar panels, stereo amp, auxiliary batter, AC and open road!
Paul Collin