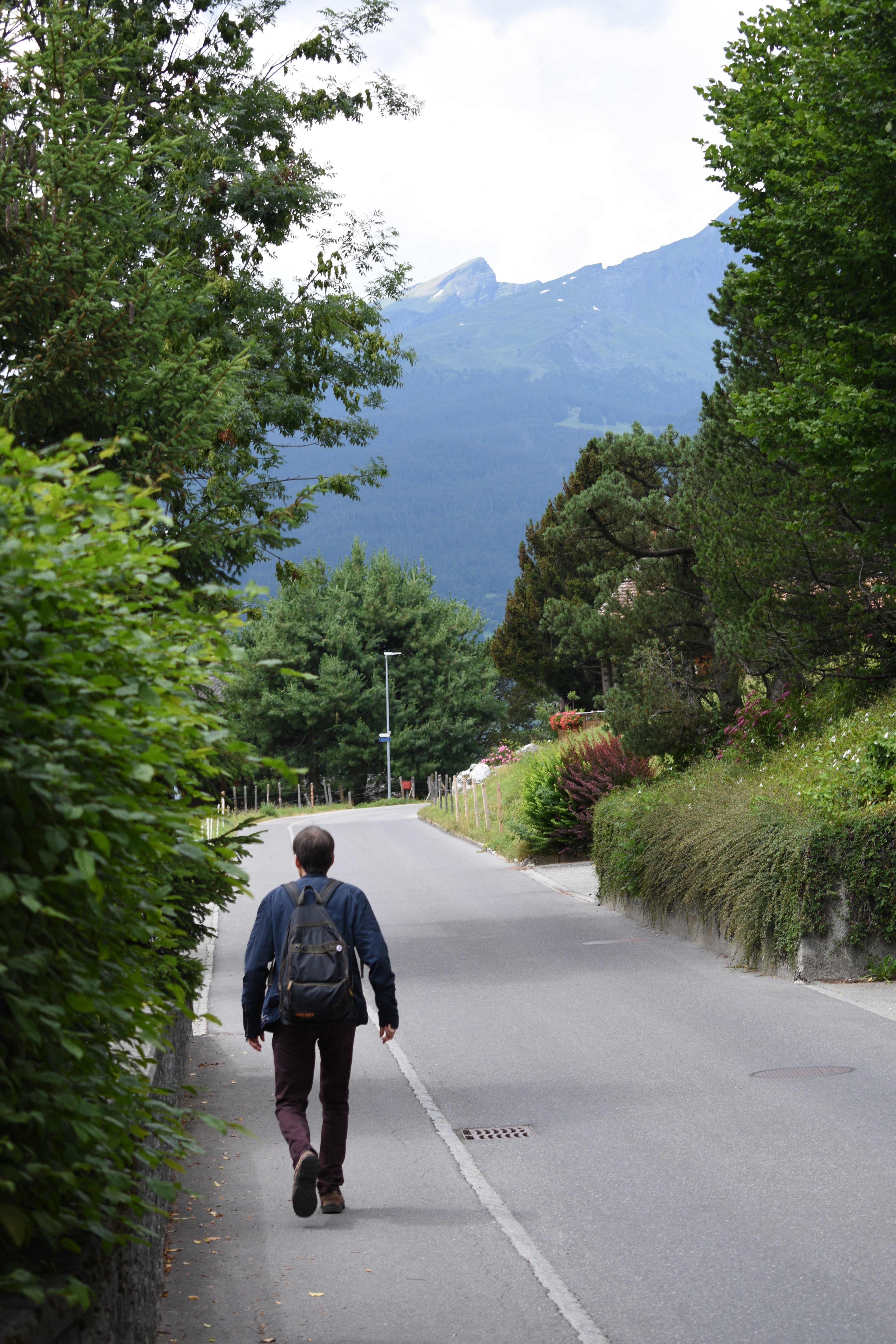 Where we stayed is 8 km away from the city. Is that a long walk? To a person who's not conditioned to even lift a finger, then .. it would be. Taking the bus to the city center would be a better option for you then.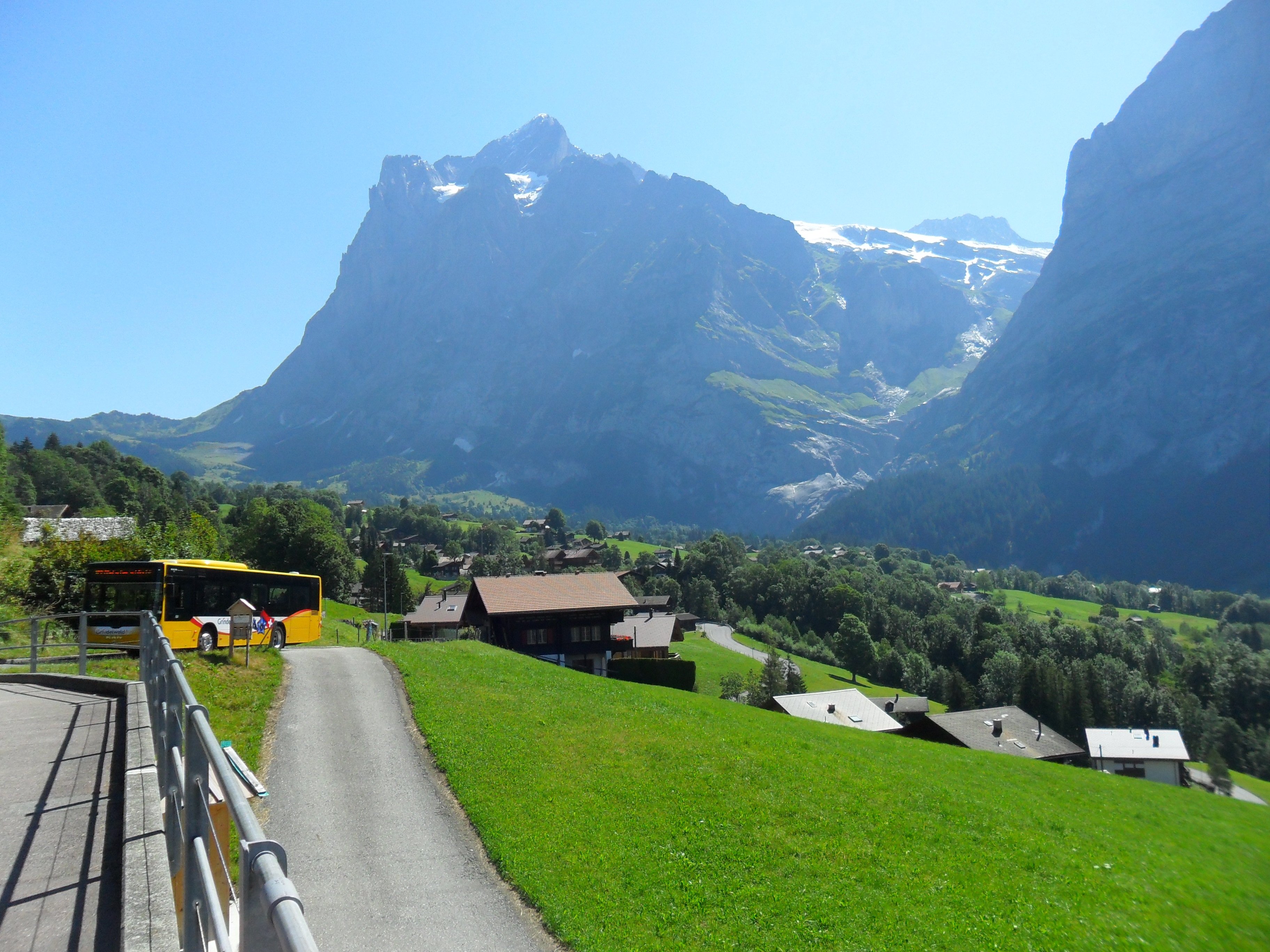 However, if you do, then .. take the bus ...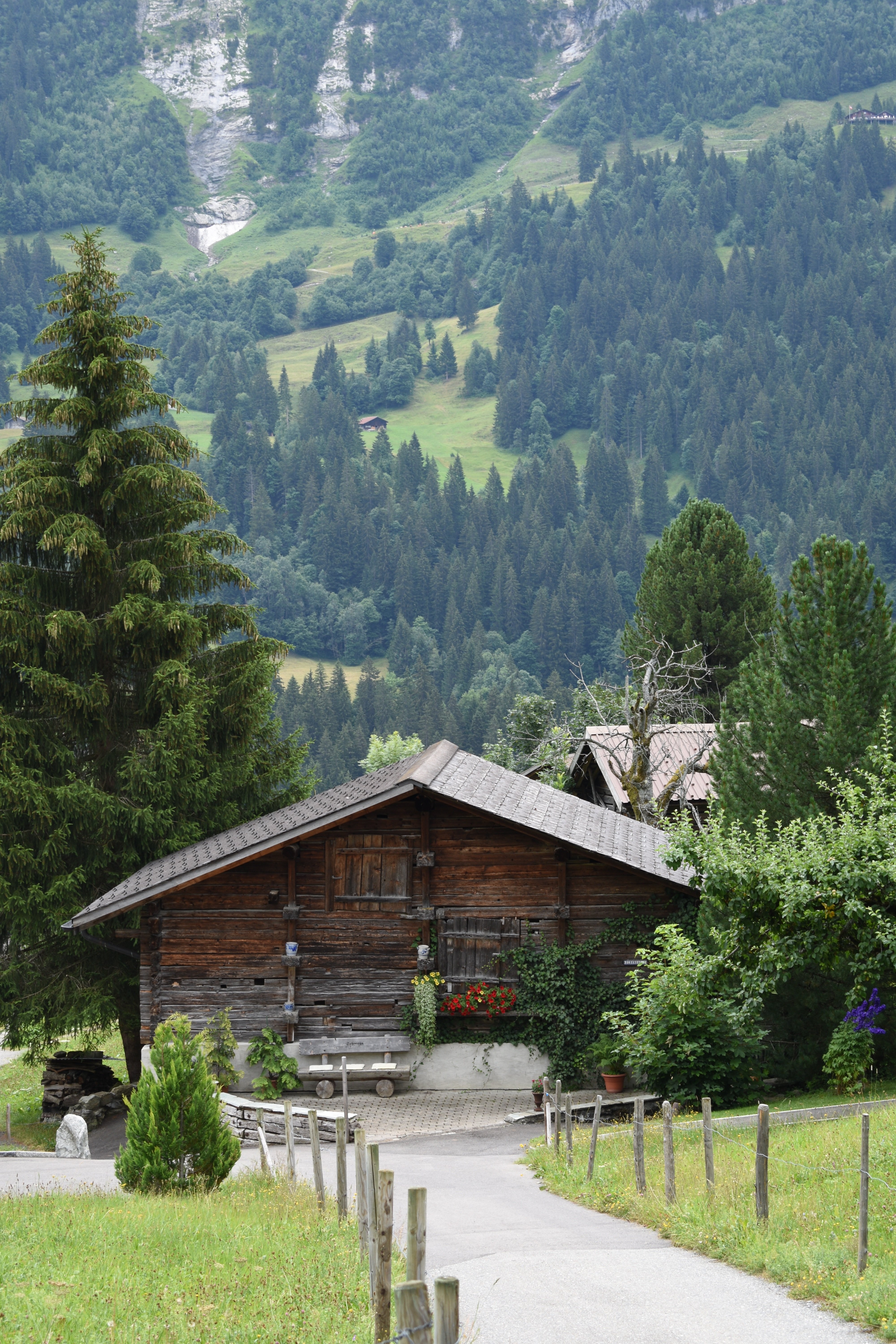 Yes, these things still exist there and for some reasons, they seem to add more character to this place.
They kind'a correct my impression of this place to be just modern everywhere and is so ahead of this modern time. Of course, that may not be the case if I were in Zurich or Interlaken.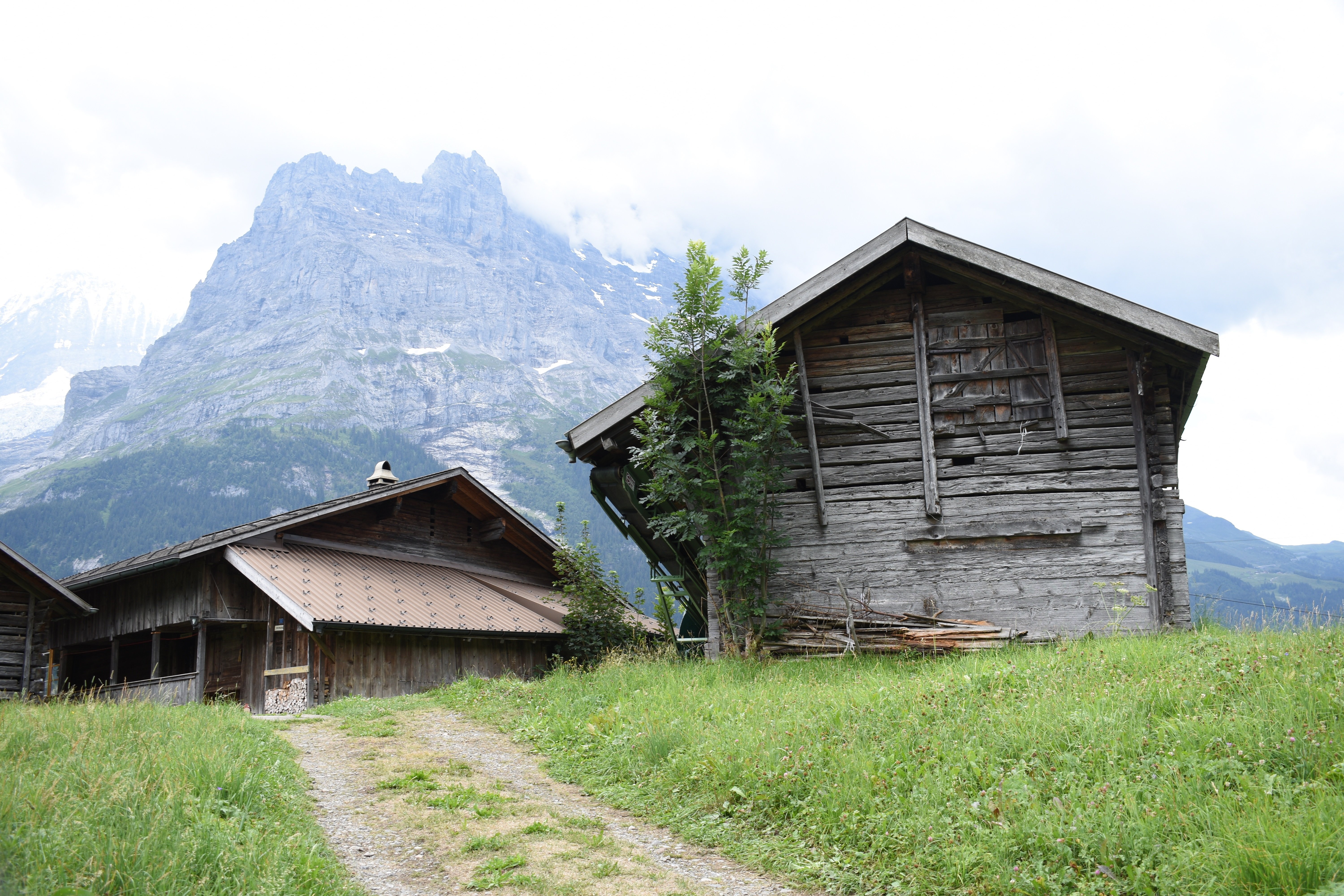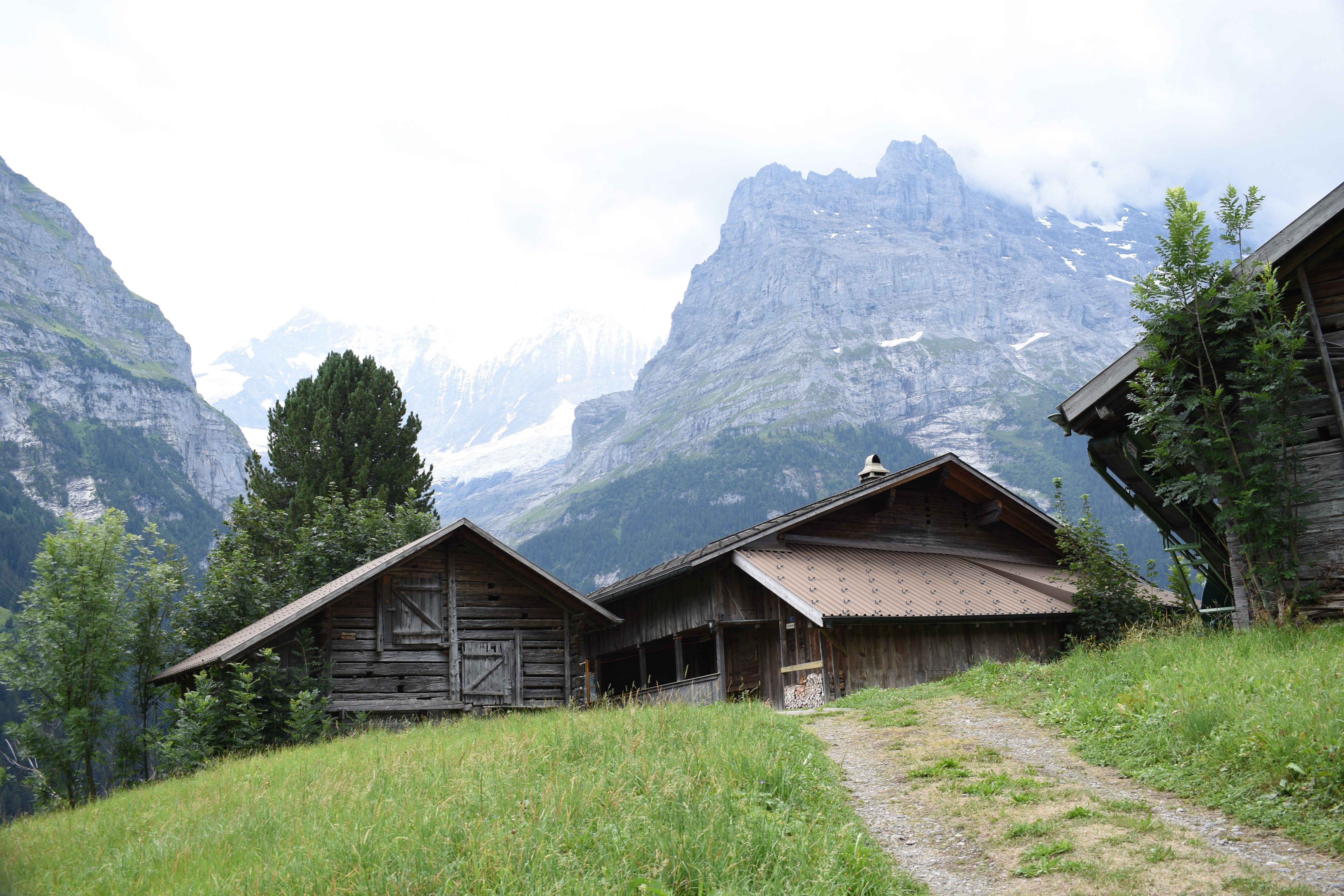 Anyhow, I love the countryside because I grew up in it and walking on foot to the city took me back to precious pastel colored memories of going up and down clay rich and forested mountains back where I grew up .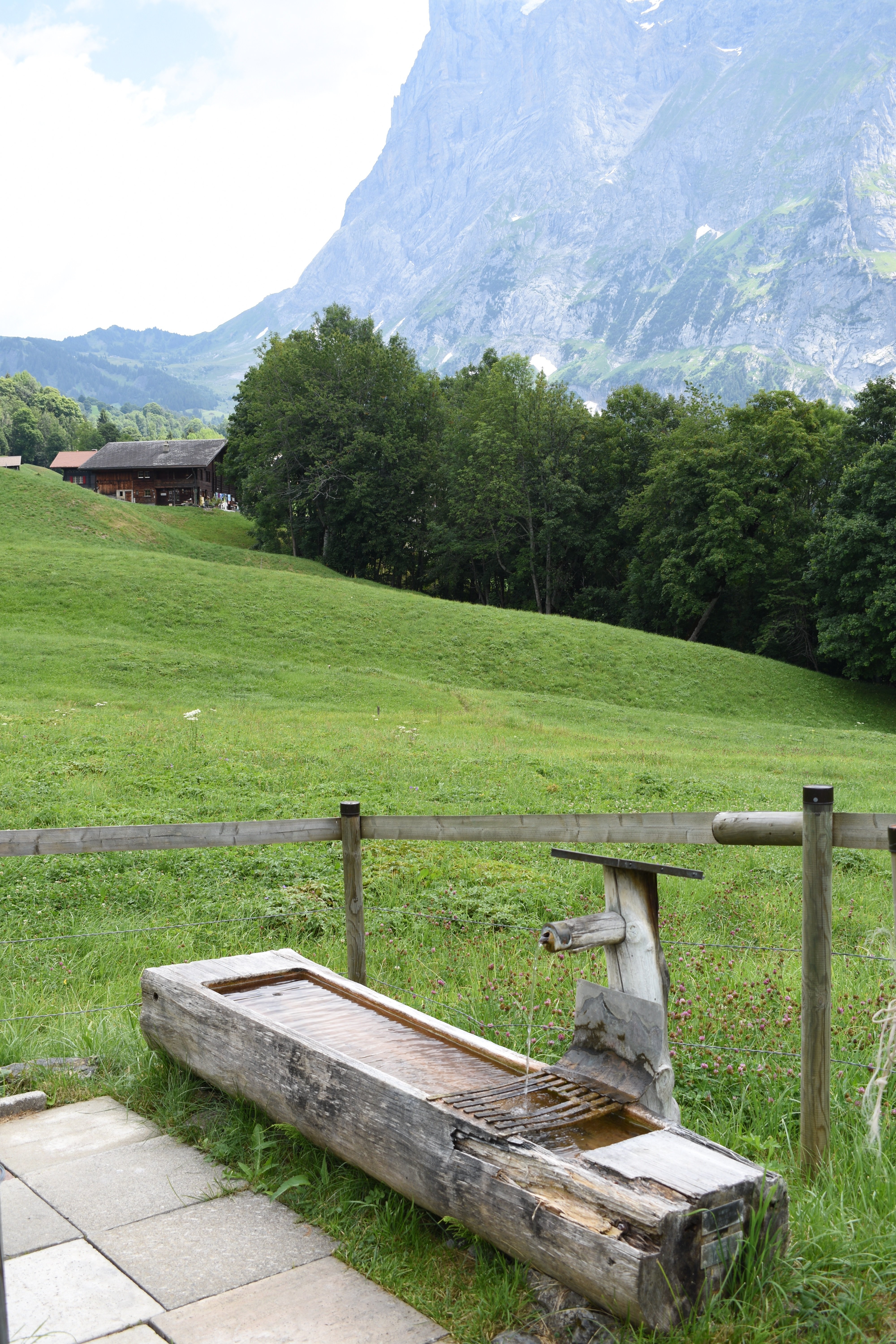 Never in my whole life of living for so long in cities had I ever imagined that I would in this what used to be just my imagined future, (now a past) be ... re-living those moments of greens, very few and old houses that stood the test of every weather and time on the hills, very clean air ... plus an overwhelming display of nature.
There were more nature display than human encounter on the way down to the city center. Aside from the fact that those two mountains with a glacier in the middle were zoomed in for me every time I take a step closer to it, I bumped into animals and plants I rarely see in flat land.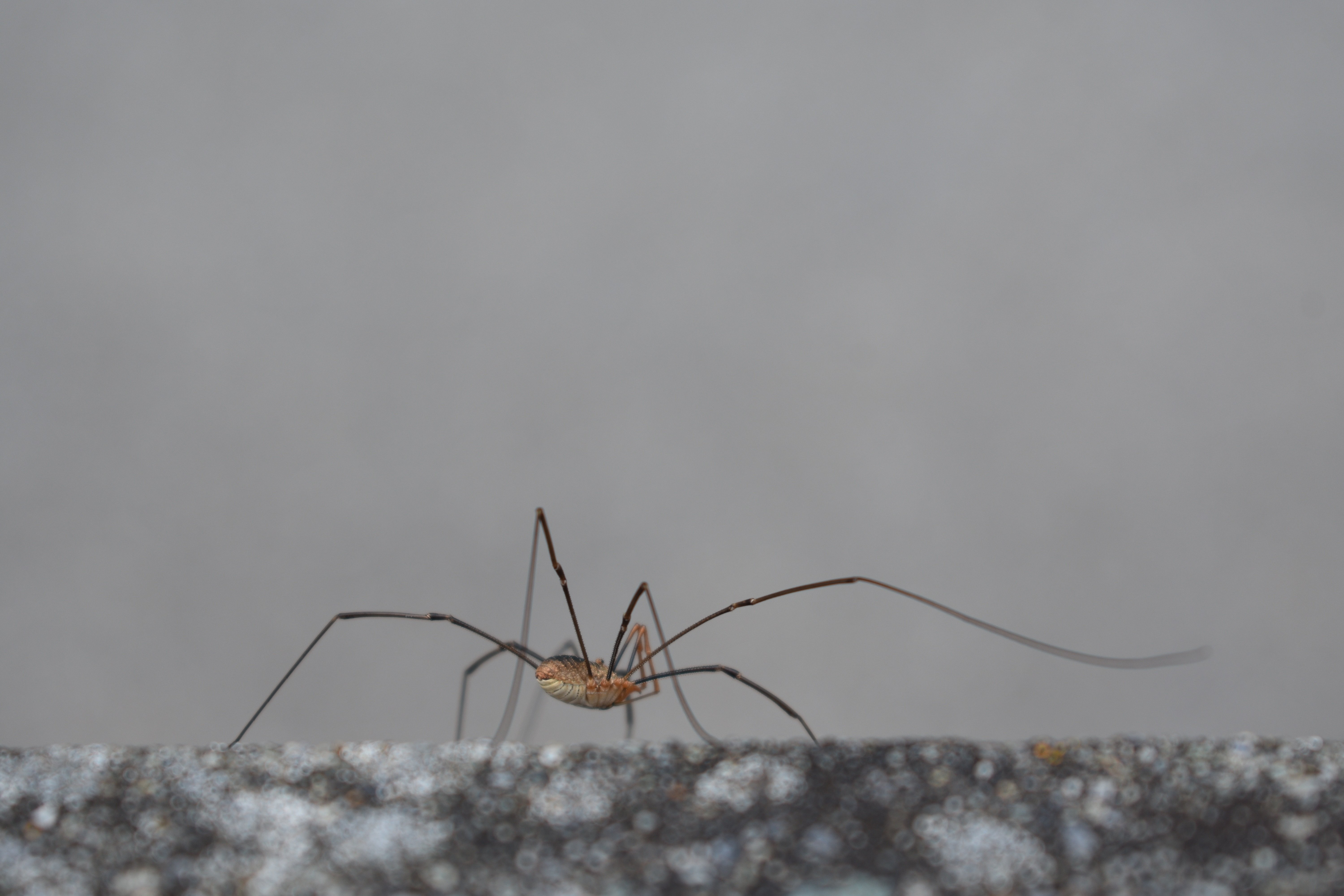 He, was striding his best under the hot sun moving towards where the cars and buses pass by so I had to led him to the other end of the car park. I have to admit, I didn't dare touch the guy, not because he was scary but those very thin long legs look so fragile so I just blocked his way with my sneakers and made sure he gets to the other end instead.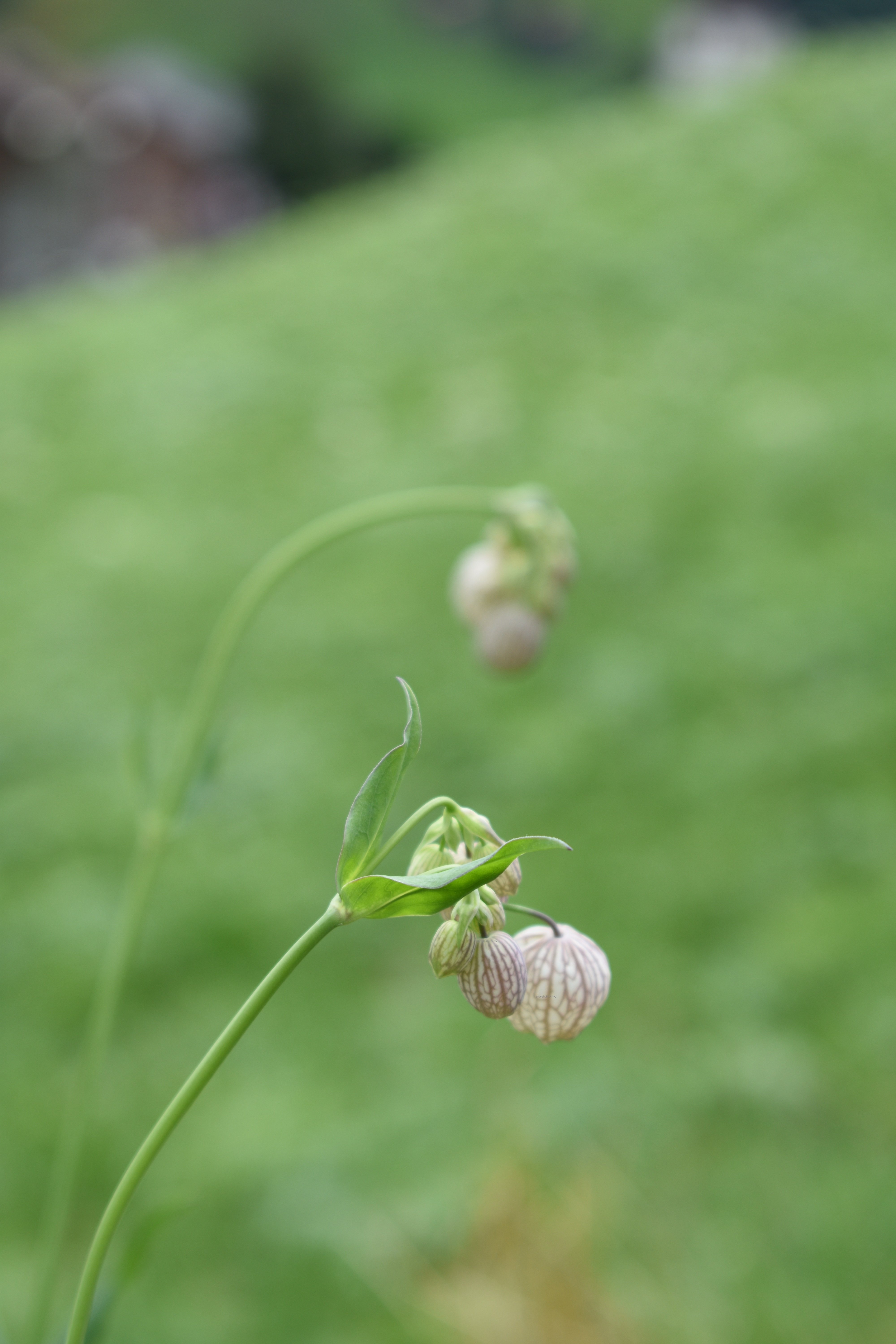 These, I've seen them in Austria but then I suppose Stubai, Tirol is an extension of the Alps.
These, I've seen the yellow version in flat land and if you have been reading my posts since last year, I featured it in one of my bilingual posts. I never thought I'd see a white version of it here and I have to admit, they look more appealing than the yellow ones.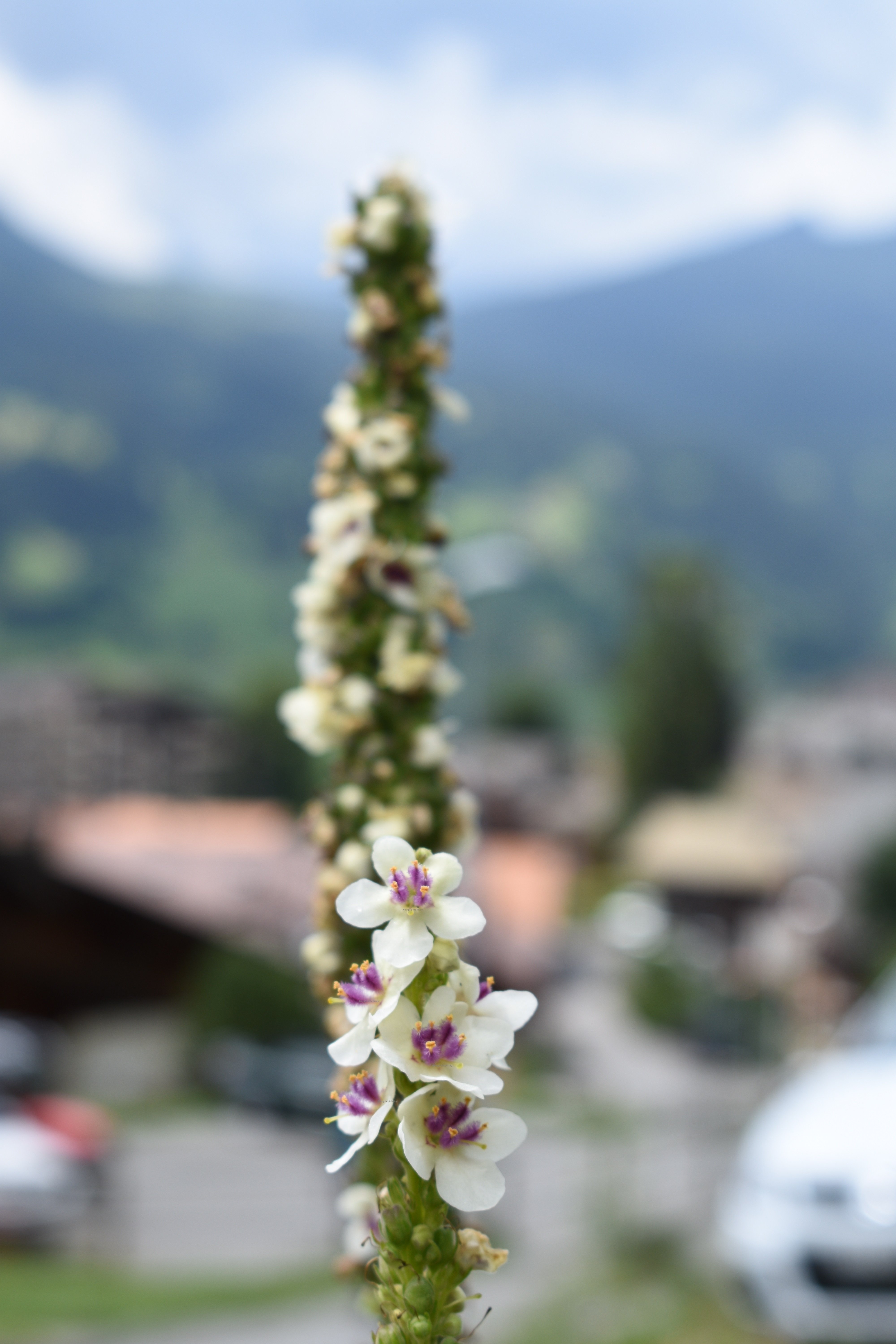 The most overwhelming part was seeing 10 to 20 butterflies nipping on every bush of lavenders along with bumblebees and honeybees there. I admit to gushing about it again and again even on the second and third day of seeing it. I've had days when the biggest lavender plant in my backyard gets 4 to 5 butterflies and yes, I count the honeybees all the time but 10 to 20 cabbage butterflies! There's no such thing as "decrease in insect" in Grindelwald!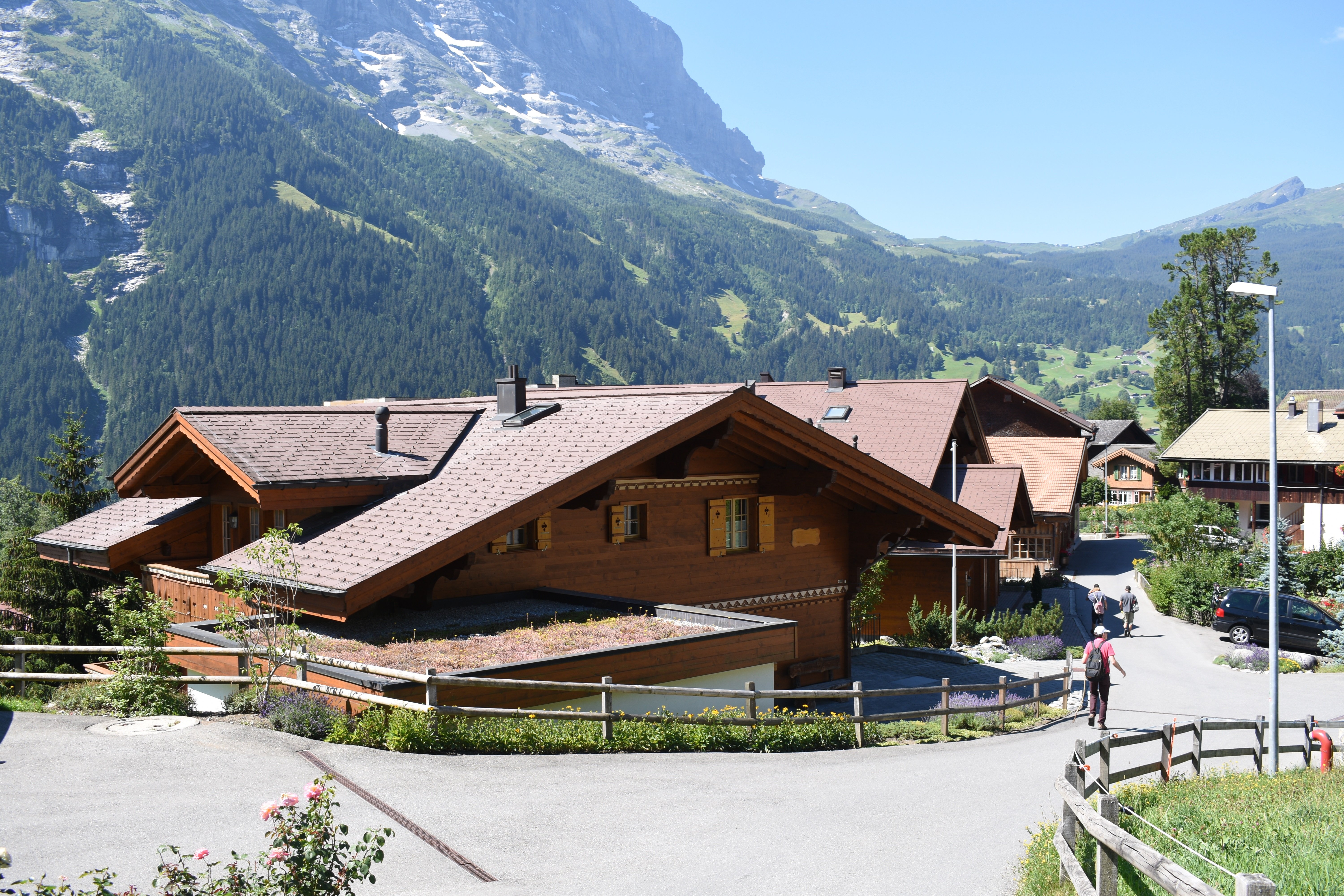 I agree, I should have taken a video instead of a pic but you see, I was there to enjoy the moment, really, really experience them and not just have them on pics. I would like it that when I take a look at these pics am sharing with you now, I'd remember how much they've made me gush and send goosebumps to my skin when I've first seen them. BTW, these are not even half to what I've seen there but don't let me rob you of the chance to see it for yourself when the universe offers you a chance to.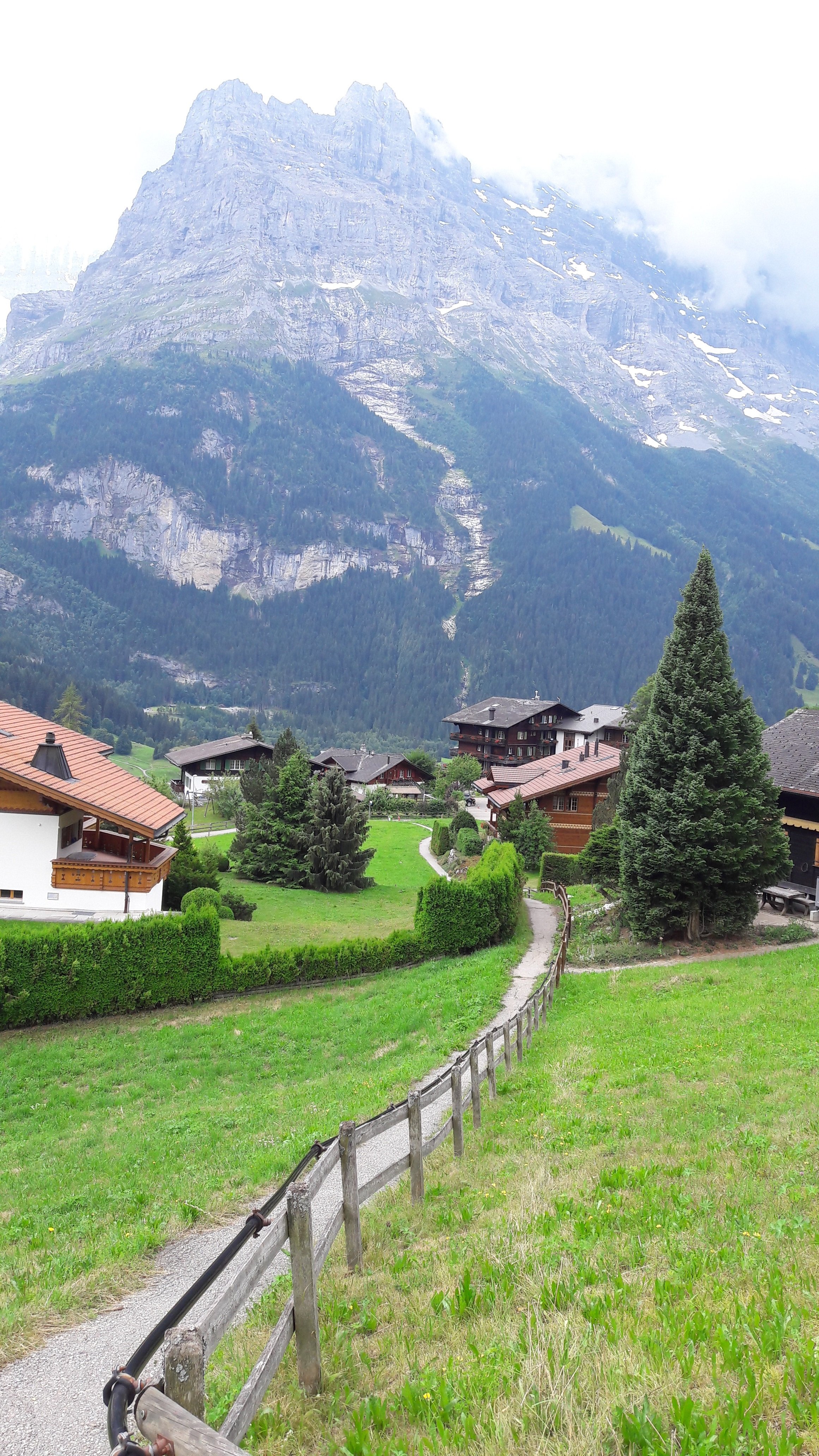 In my whole week of staying in Switzerland, I've had too much bread for breakfast and it's not cause they don't have cereals there, unfortunately, they too, were sugared. We took with us berries from our gardens during our stay here so I still had fiber in my stomach before taking all those thigh fattening bread in for breakfast.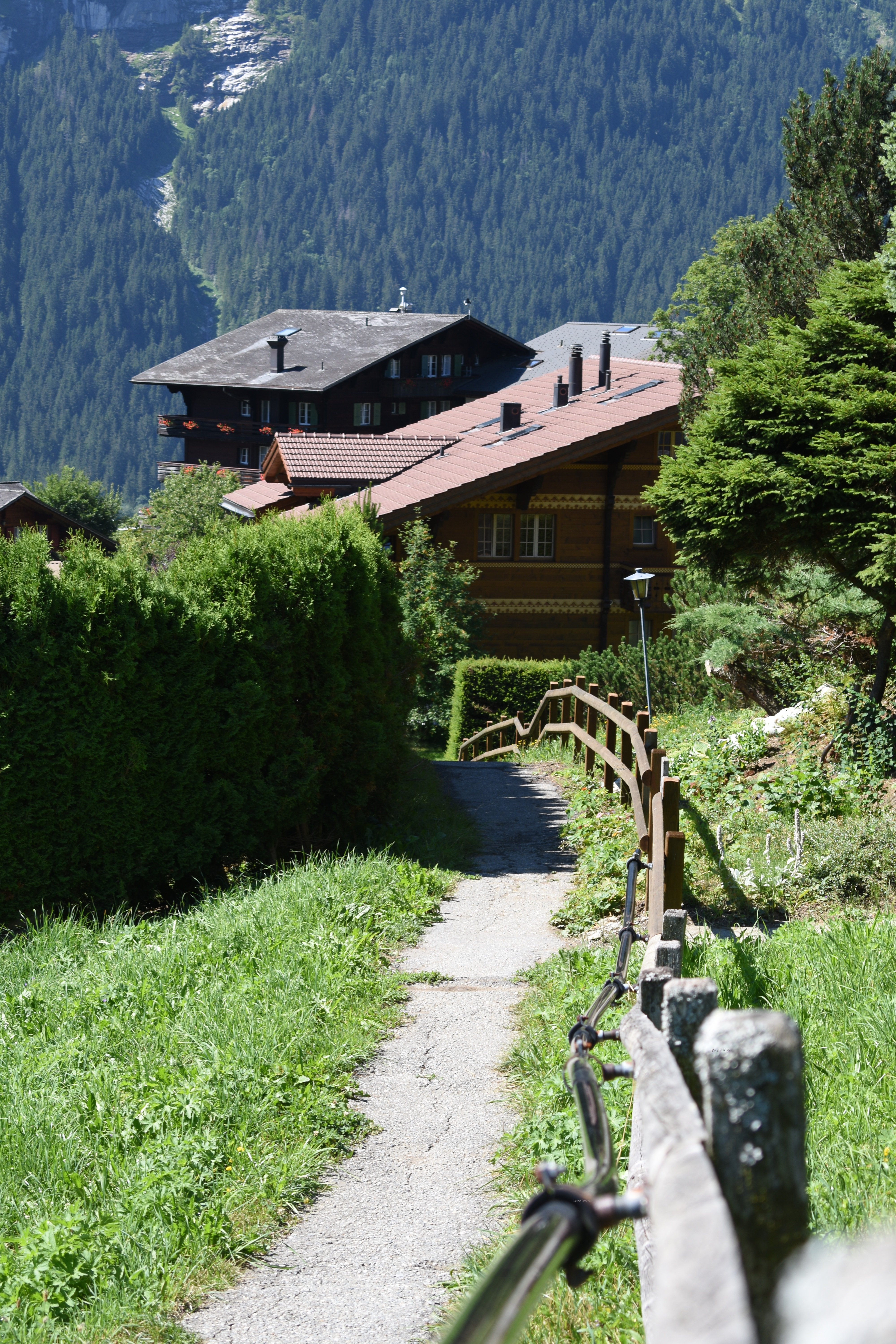 Because the road is like this, and it would make you climb up and descend at times, your thighs and legs would really be busy finding balance while walking on a scorching hot sun specially when it turned 30 degree Celcius and clouds went awol that day.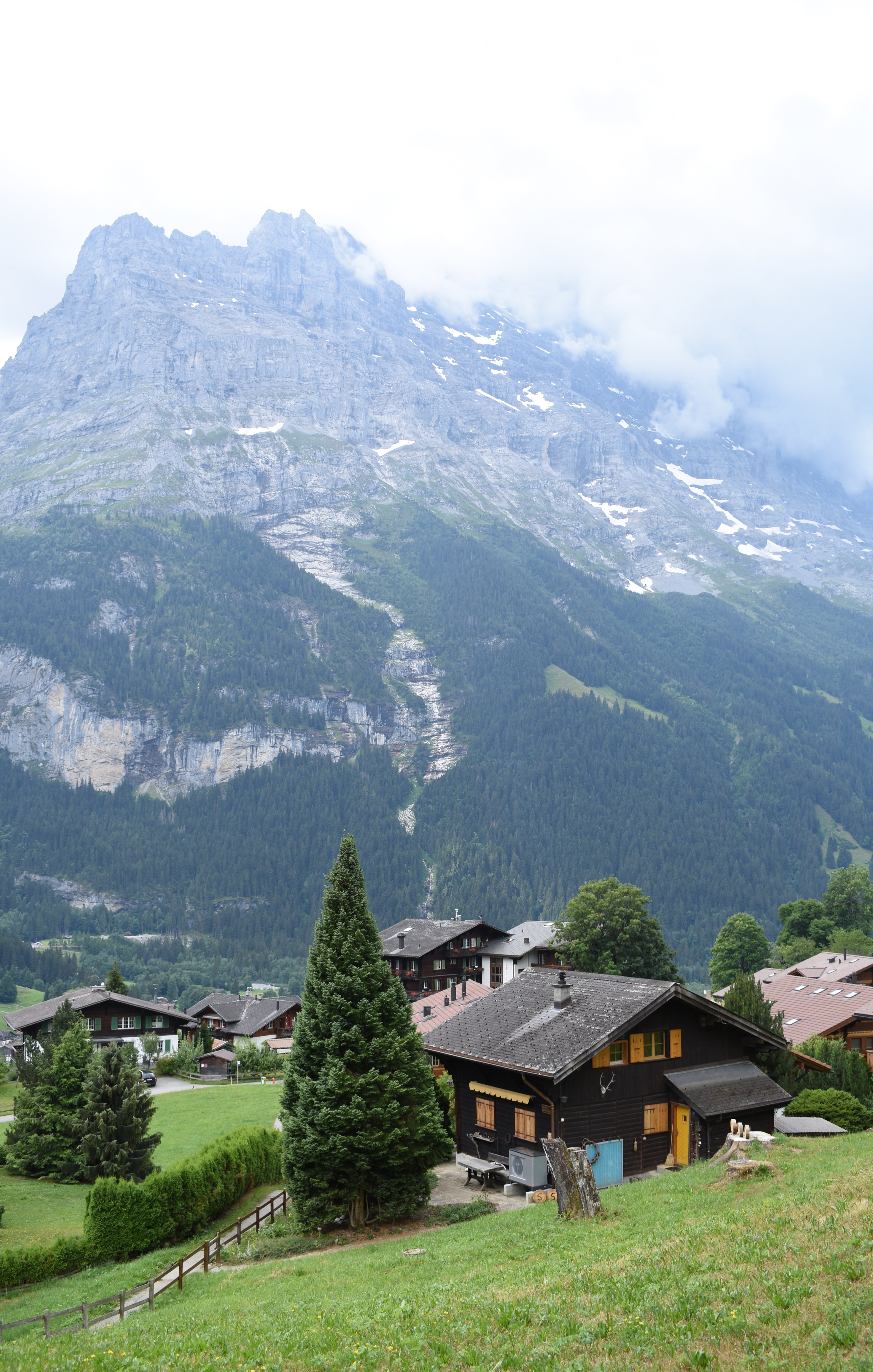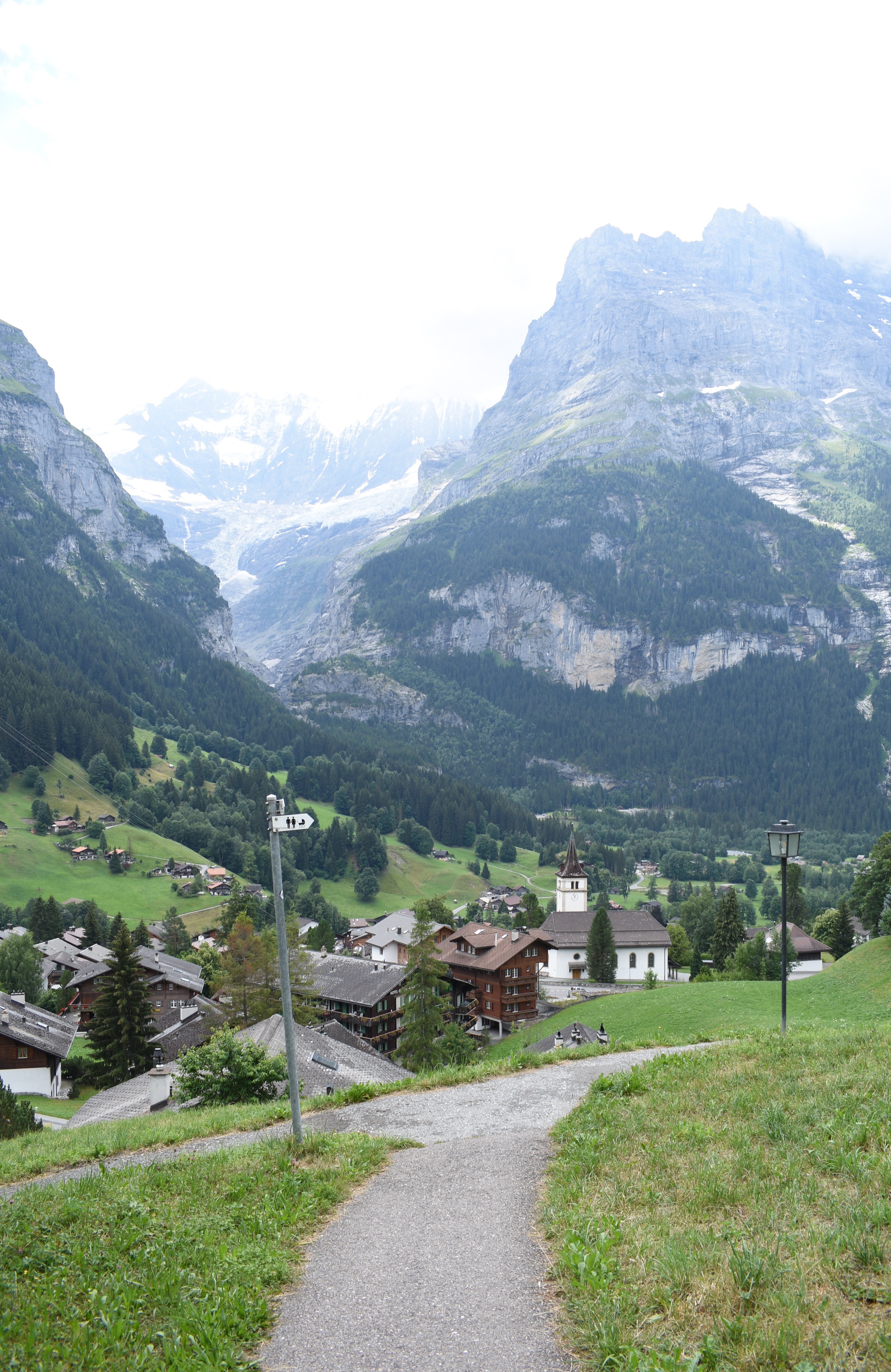 Because I was re-living my childhood memories, I ran down the steep path realizing later that am near 40, it's no longer the same, the back of my legs automatically had a cramp. Well, in times like that, it's time to halt and distract your brain from feeling the pain and take pics instead.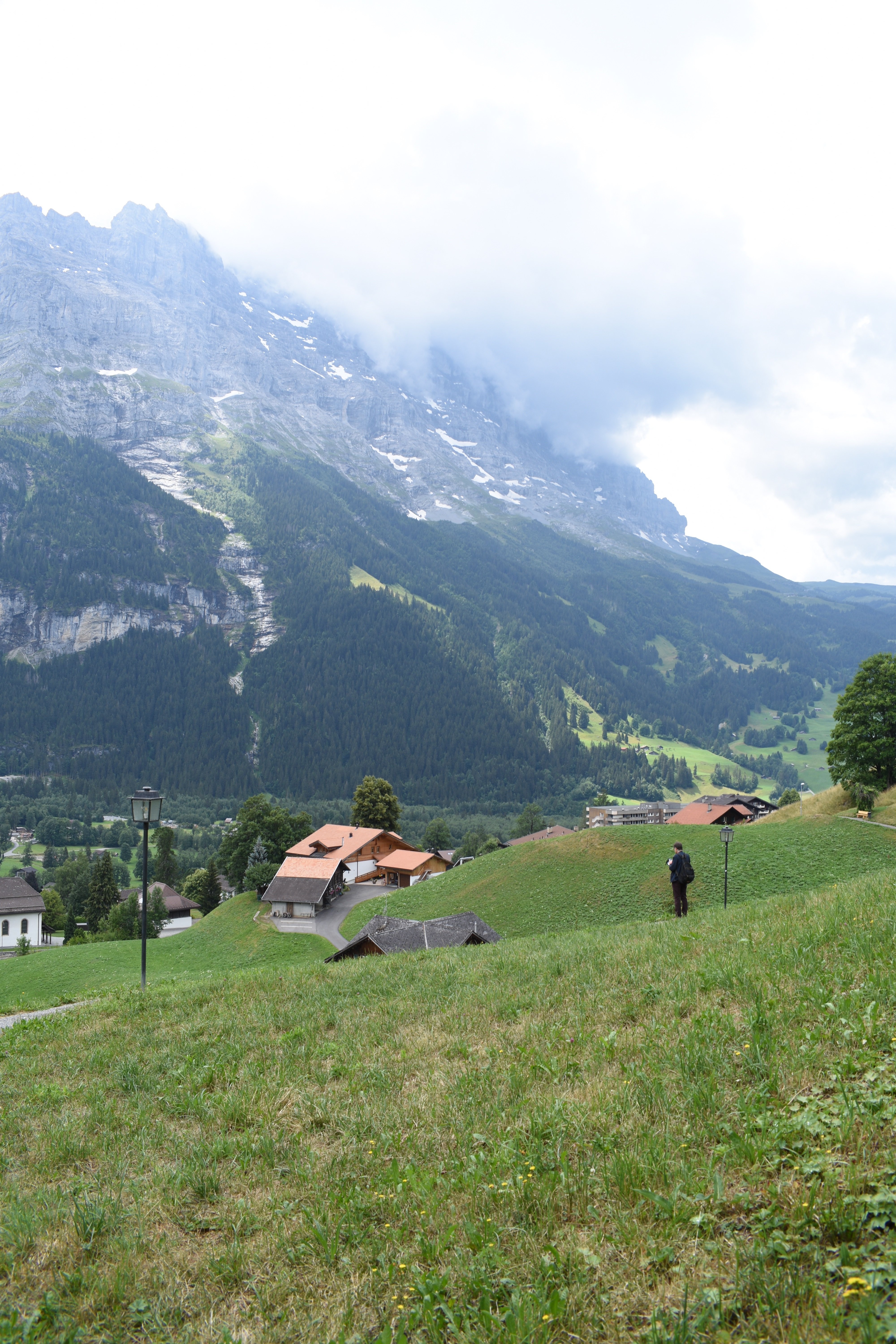 Even though I slowed down, because I was wearing long sleeves and a shirt underneath, I sweat my butt out but it wasn't just me, some locals on shirt and shorts we've came across with did, too. On my second day, ten houses away from the city center, I was sweating like a pig, I had to stop and find a shady place to fan and dry myself. Surely, I must have burned and sweat out much fat that day and every day, I walked down town.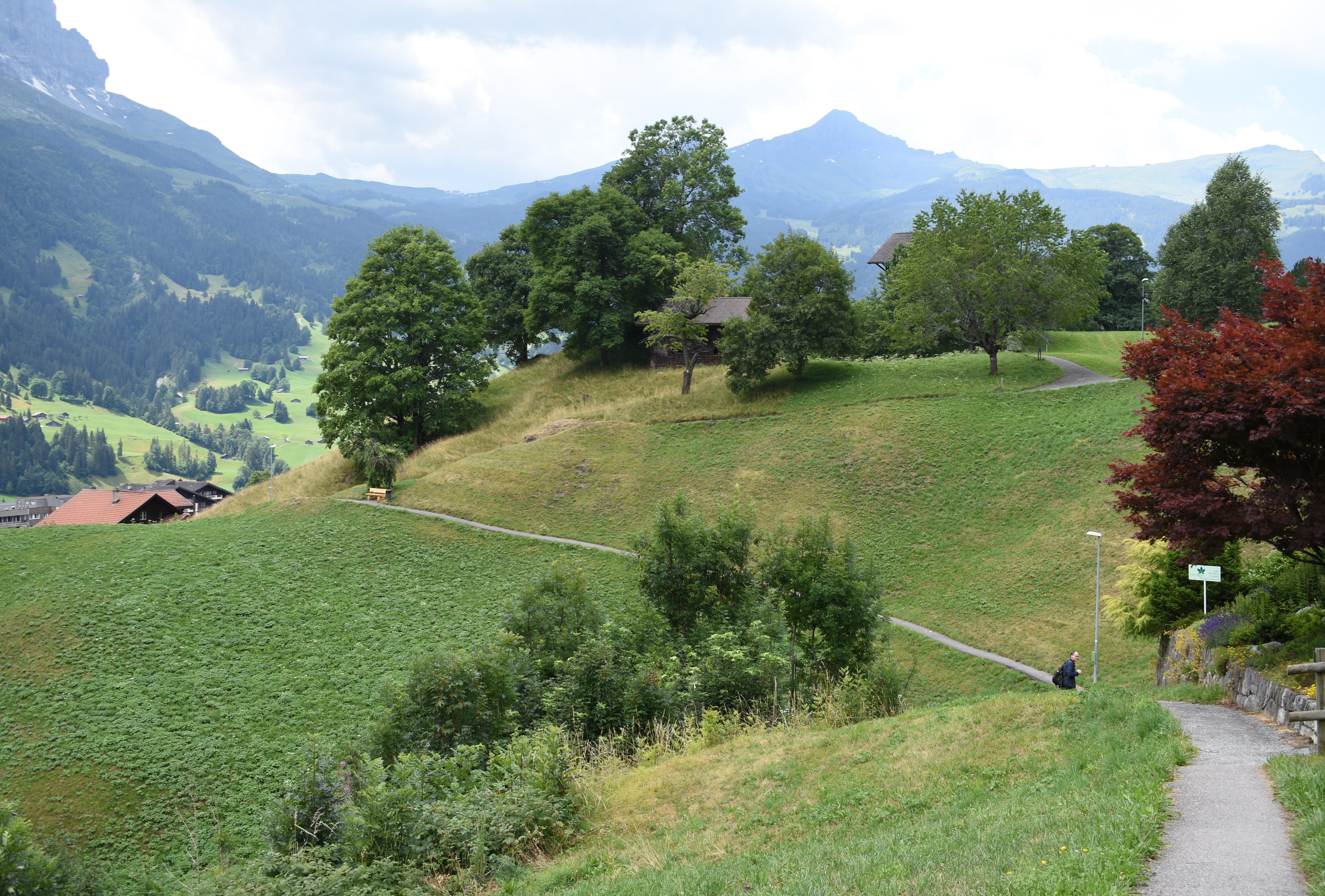 Most people think going on vacay in Switzerland is quite expensive and most of them are right but if you are social enough, you may bump along folks that are eager to help tourists do as locals do and unconsciously save you lot's and lots of mow - ney for your trip.
If locals are not friendly nor helpful enough, it's possible that another couple from where you came from who has been going back and forth the place may get send your way and if you happen to bring some dust of friendliness with you, it could work like a charm.
Yeah, we had such encounter, while we were trailing the path to the city. I'm not a thick face but in flat land it's our habit to greet everyone; "hi" just because we're friendly and we think it's polite - so there! Who would have thought that bringing along such habit with you on trips like this would earn you tips on where to go and what to do and make you less ignorant about the place and the prices on every activity in it without checking out the net.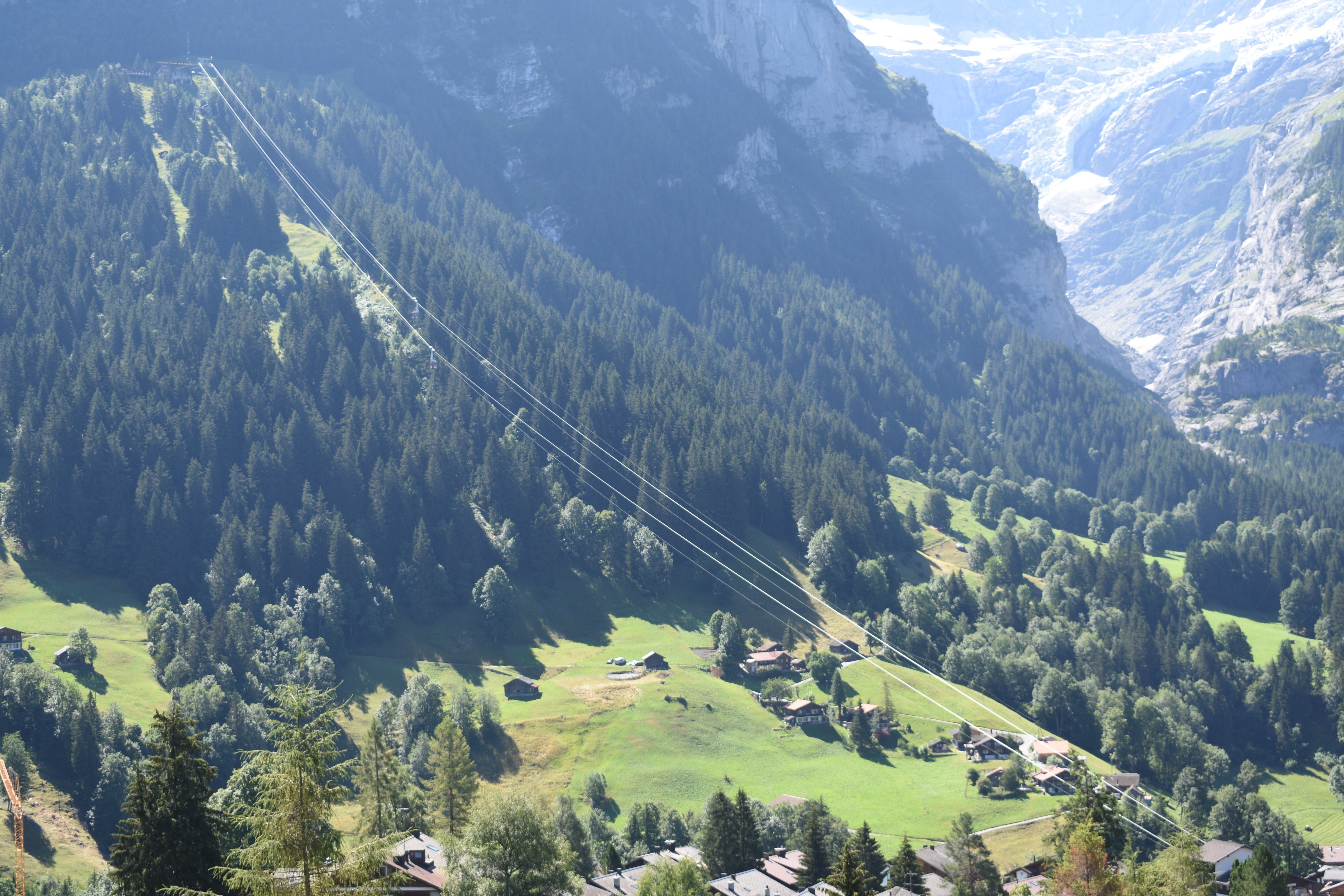 Remember, we're on the mountains, having a good net connection seems to be luxury in there or maybe it was just our hotel. Anyhow, because of that one encounter, we've only spent 1/3 of the budget we've prepared for the whole time we've spent there without sacrificing the activities that we wanted to do there. It does pay to bring good habits with you, be kind and amicable anywhere you go! (wink, wink!)
Well, obviously, walking down to the city also saved us so much bus fare cause remember we are two and almost everything there cost much, almost ... cause the water closets happen to be free anywhere. Well, for now maybe, these are all based on my encounters during my visit there, this summer of 2018.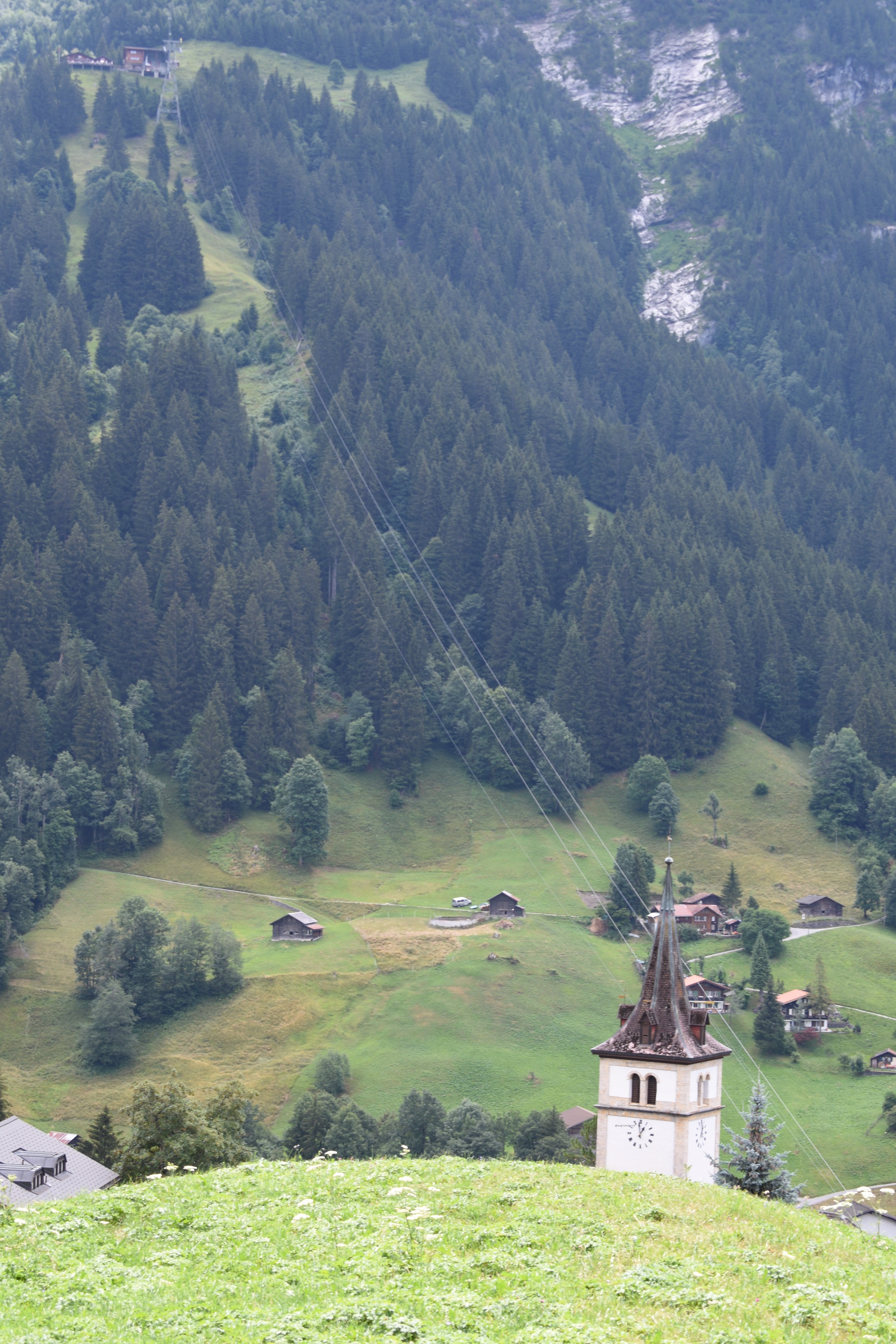 So, unless you have heavy luggage with you to carry, walk ... , instead of take the bus when in Grindelwald, Switzerland.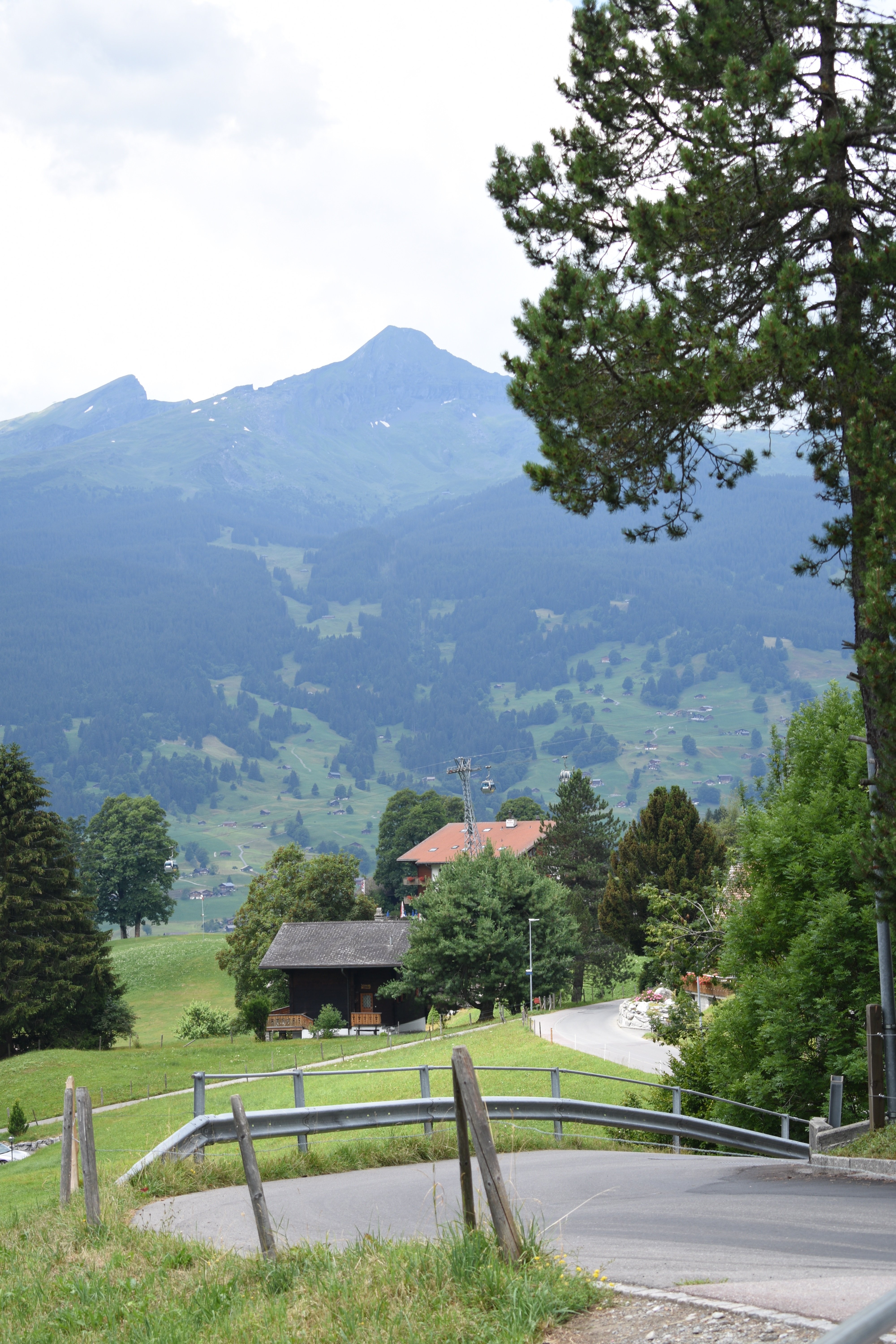 You, have you ever also taken a hike somewhere where you had your holidays, too? Would you share what it's like and what unusual things you've experienced while you're on it? I thank you already.
This content's 100% mine . I took some of the pics with my D Eye . and some with my other cameras and smartphone cams.
---
---
**TIP :
ONLY Upvote POSTS THAT ARE 6 DAYS OLD below to earn yourself curation rewards.
---
---