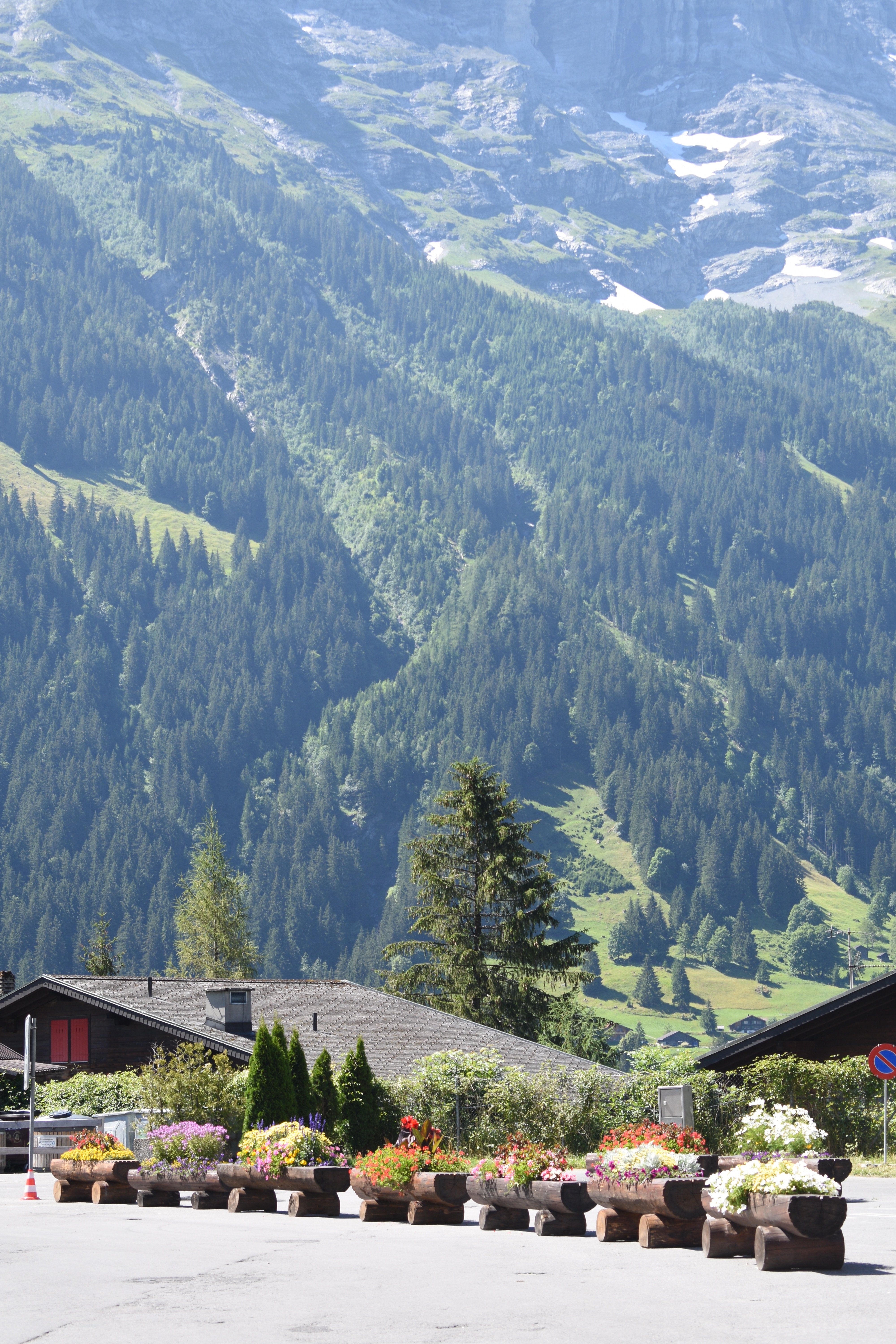 Have you not read the title above, would you have thought that this is actually a bus station? Would you also have it mistaken for a park? I would have ... but the first time I saw this place, it wasn't empty. There were two yellow buses on it loading passengers.
It reminds me of the bus station we had where I grew up. It's as simple as this except for it had a roof and no grand view. It did however, had seats in the middle as if telling the passengers; "Go ahead sit and chat while you wait for your buses to arrive." Well... it won't be easy doing that these days with all the smart phones that we now have .. would it?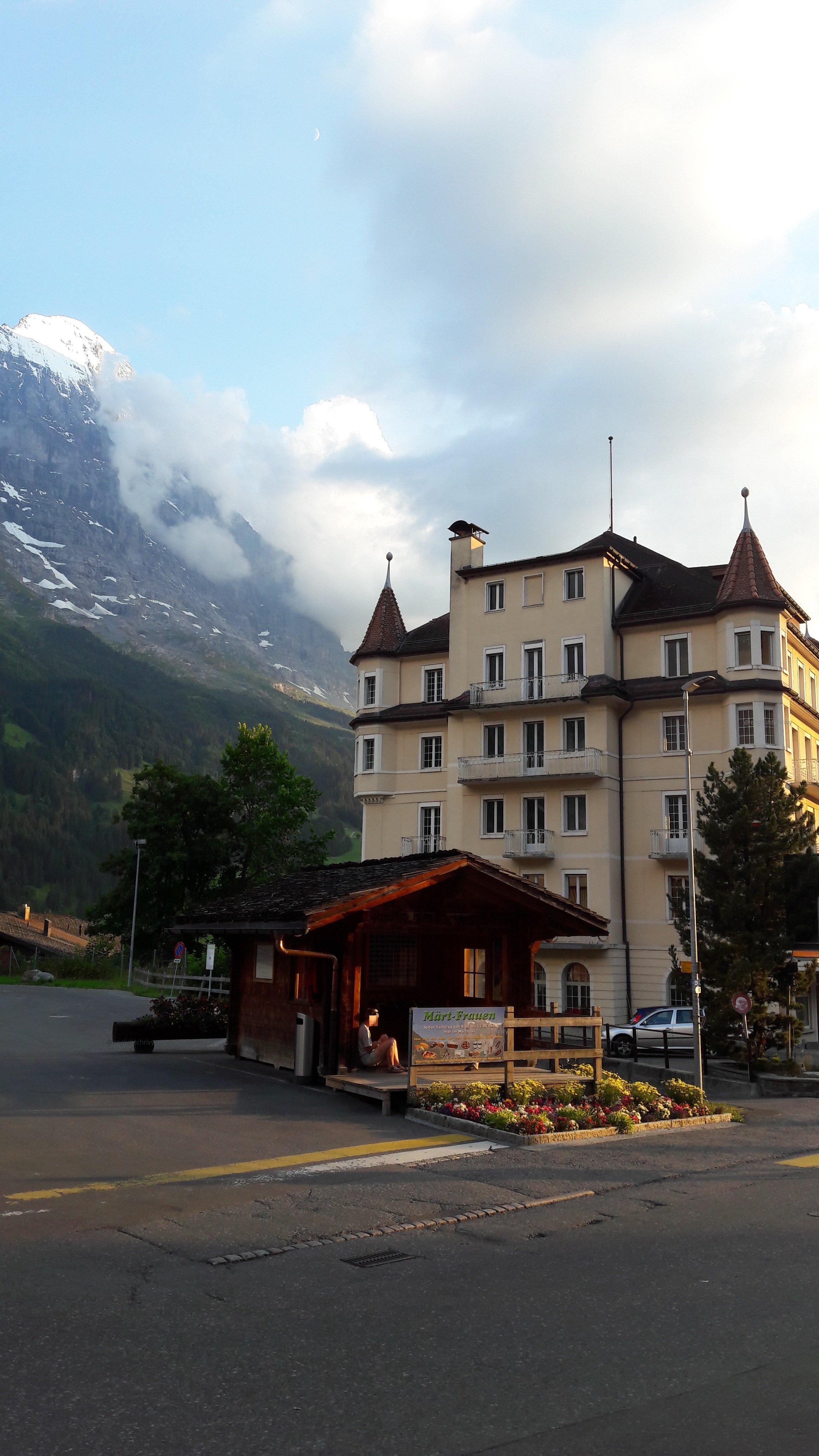 Even though the seats are so inviting and the place itself has too many tourists in it, this bus station seemed often empty. It's not because it's always raining because it was almost sunny all day when I was there. If it rains, what are umbrellas for, a bit of rain won't kill you anyway and in case you're made of salt and you'd easily melt you can always hang out on this shade here. Most of the people waiting for the bus sat there and did some reading.
I think what I like the most about this bus stop is the way it is. No pretense, no facade - it's not keeping up appearances. As if they knew, that majestic view out there is enough, they've kept it simple but the more you stare at it, the more you that you get the impression that it's not trying hard to impress you at all - it's just keeping it real.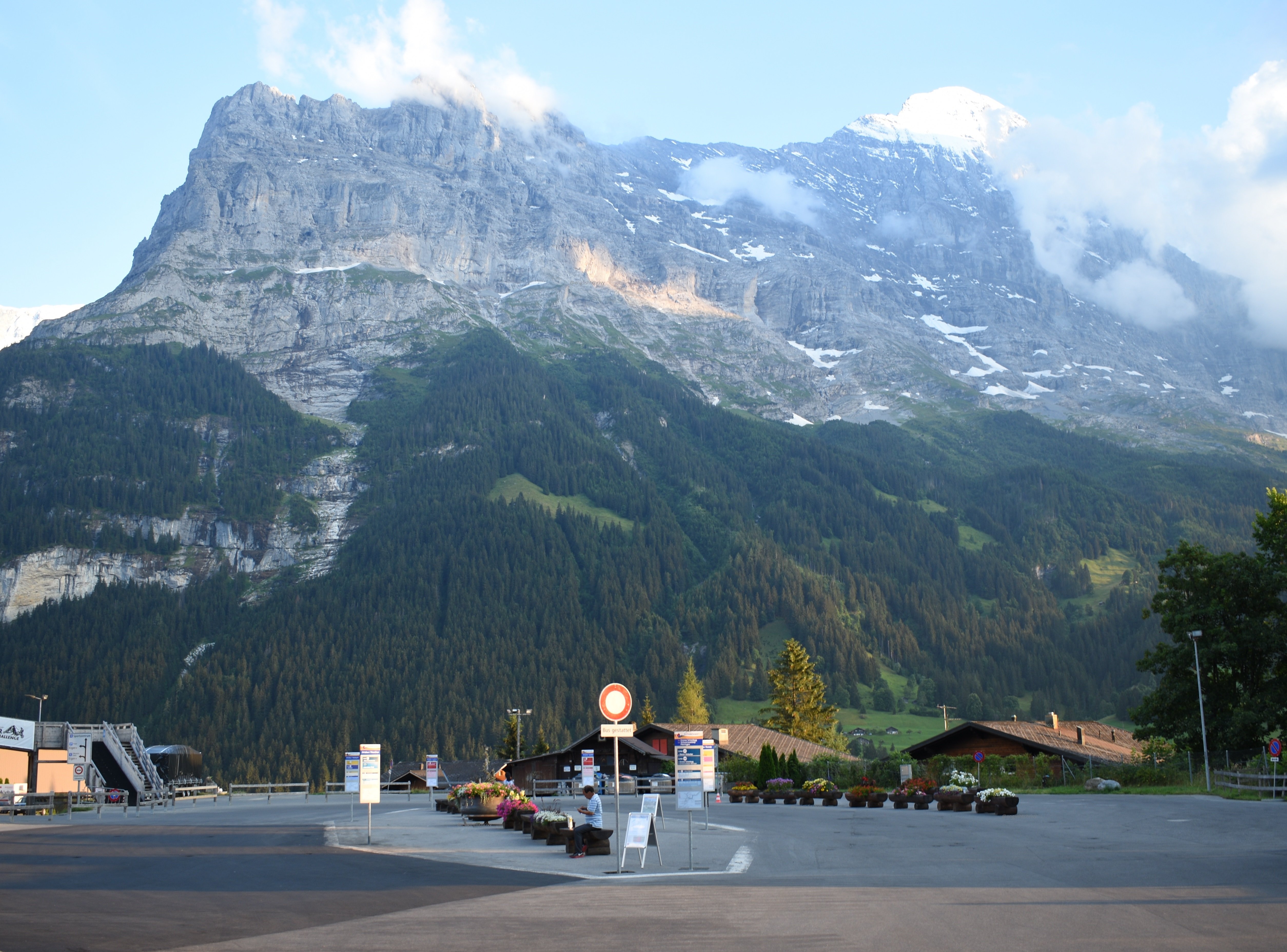 Despite that many people sat on those benches on the sides, I haven't seen any candy wrapper on the ground the many times I passed by it. I have never thought that I would find such a bus station in this continent. It's quite a rare view.
I wonder if anyone here lives in a place with the same set up of a bus station as this so what does the bus station look like where you live?
This content's 100% mine . I took some of the pics with my D Eye and some with my smartphones.
---
---
**TIP :
ONLY Upvote POSTS THAT ARE 6 DAYS OLD below to earn yourself curation rewards.
---
---