There are two permanent islands on the Vlasina Lake, along its eastern coast: Dugi del (7.84 hectares or 19.4 acres) and Stratorija (1.82 hectares or 4.5 acres).
Along with those islands, one of the lake's most famous features are the floating islands. They didn't exist in the former peat bog and began appearing after 1948 when the lake was created. They are formed when at high water level, loose chunks of peat 0.5 to 2 metres (1ft 8in to 6ft 7in) thick break off the shore. There are up to 30 floating islands at the time. Driven by the wind, they float from one shore of the lake to another, carrying the flora and fauna, and serving as shelter and a food source for fish. For that reason, they are an attractive target for fishermen, however it is forbidden to visit them or disturb them because of the unique animal and plant ecosystems, though walking on them is practically impossible since they don't have solid ground
Source: Wikipedia: https://en.wikipedia.org/wiki/Vlasina_Lake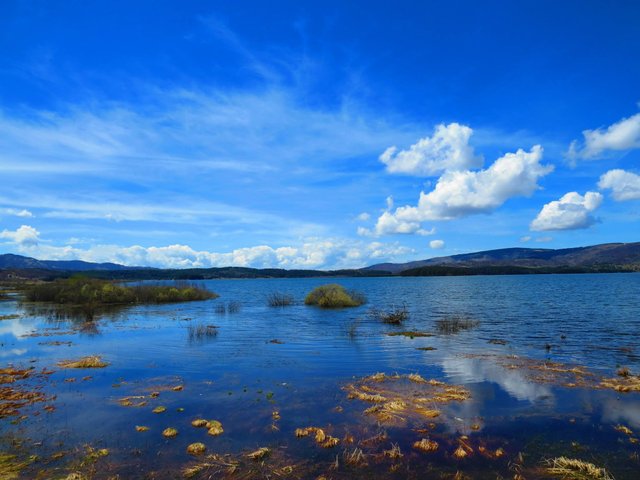 Vlasina Lake, Serbia
---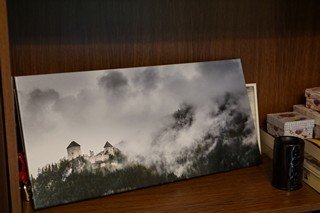 All images and text published in this post are my original work.

If you are interested, all photos are for sale for Steem at very affordable price.
You can order photos as full resolution digital copies, as fine prints in photo paper or as framed paintings.
For all available options contact me in comments or via discord.