Introducing Photochain, A Dapp for freelance photographers that aims to revolutionize the Stock photography industry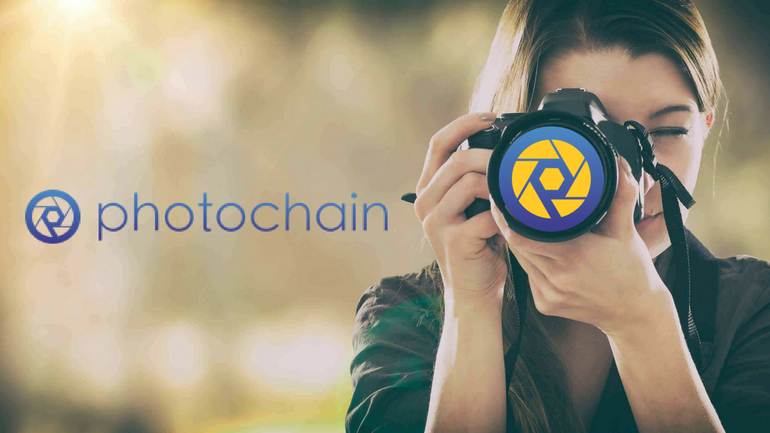 Meet Photochain! Blockchains solution to all stock photography problems, entry barriers, hickups and obstacles that are keeping you from making a living by selling your photos.
The current stock photography industry is taking advantage of it's users by drowning them in fees and slowing them down with various obstacles. They claim to offer a way to monetize your work, when in fact they are the ones taking most of the profits, while providing a questionable service. Some of the popular stock photography markets will take anything from 50% to 75% leaving the photographers only a small portion of the revenue of their sold pictures.
So not only do they take a big piece of the pie but it can take weeks to actually collect the funds. If that wasn't enough to turn you off, they won't even let you price your own work, but rather make up their own prices. Making it close to impossible to make a living with selling your pictures. I've seen professional photographers that are getting insultingly low payouts for the content they are producing. This has to change!
Let's face it. The stock photography industry is broken and favors the selected few, while most aren't making enough to make ends meet. All while the service providers are cashing in big. This inequality has to end. As blockchain based business models appear, with Photochain being by far the best example of this, they will soon dethrone its current centralized competitors.
A glimpse of what's to come
Intro
Photochain
is able to put an end to the inequality and bring the power back to the photographers; let them take control over their work, give them the ability to set their own price, license types and terms of sale. By turning to blockchain technology to cut out the middleman, machine learning to automate most of the processes and Photochain's own user community to cut down the costs of governance; it is able to offer something that was never before seen in the stock photography industry, fairness.
It solves all above mentioned flaws and give the photographers an opportunity to simply and easily start monetizing their passion in a fair, trustless way. With 95% of the revenue generated by their work going to the photohraphers themselves, who are the driving force behind the value. This is the first project of it's kind that will demonopolize the industry and fairly reward its users. The potential of the project has been highly recognized within the photography industry with hundreds of photographers currently testing the Dapp and eagerly waiting for its release.
Further recognition was gained when the project took 3rd place in the ICO Pitch Competition at the Blockchain Leadership Summit in Zurich. The project is also partnered with some high profile players in the blockchain world, including advisory services Swisscom Blockchain and some of Blockchain's biggest technical personalities, Roberto Capodieci and his Blockchain Zoo, and Lee Willson the President of World Blockchain Foundation.
Photochain is the next level stock photography marketplace Dapp built on top of the Ethereum blockchain that allows photographers to monetize their content in a fair, decentralized and transparent way. By cutting out the middleman that takes the largest portion of revenue and automating most of the processes, Photochain gives you 95% of the profits earned from selling your pictures, while taking as little as possible to cover expenses of running the Dapp. Photochain was the vision of CEO Stanislav Stolberg, who states that:
"As a hobby photographer, I found the incumbent photo stocks just far too difficult to navigate. Too many rules and restrictions made me not want to use them, as I felt I was not able to share my photos how I wanted to. As a keen technologist, blockchain immediately jumped out to me as the answer."
Photochain is able to cut down their costs to a bare minimum and offer a service that empowers it's users by giving them what they deserve (the biggest part of the generated revenue or 95% while charging a small fee to cover their expenses). Needles to say, this wouldn't have been possible without utilizing blockchain technology to reduce costs of running the Dapp and Photochain's community that will help with governance, further decreasing the costs.
The best thing about Photochain is that you don't need to understand anything about blockchain technology or cryptocurrency to be able to use it. Its interface is elegant and easy to use giving you a seamless and enjoyable experience every time. The blockchain aspect is totally hidden (as seen in the demo product - demo.photochain.io) and there will be an internal fiat-to-token exchange for both the buying and selling, so you don't need to understand anything about cryptocurrency to use the platform.
Why I see great potential in Photochain

Low fees and literally no entry barrier, combined with the simplicity of use is what should be most appealing to content creators, while the buyers also enjoy that, they get an added benefit of lower prices and the ability to negotiate prices.
0.02% for the Ethereum network fee paid to miners and for interaction with the Photochain smart contract
0.98% for data storage costs, because pictures and digital works require ample storage space
2% for the Photochain Governance Team for ongoing development and moderation
2% for the Photochain decentralized app (DApp) reserve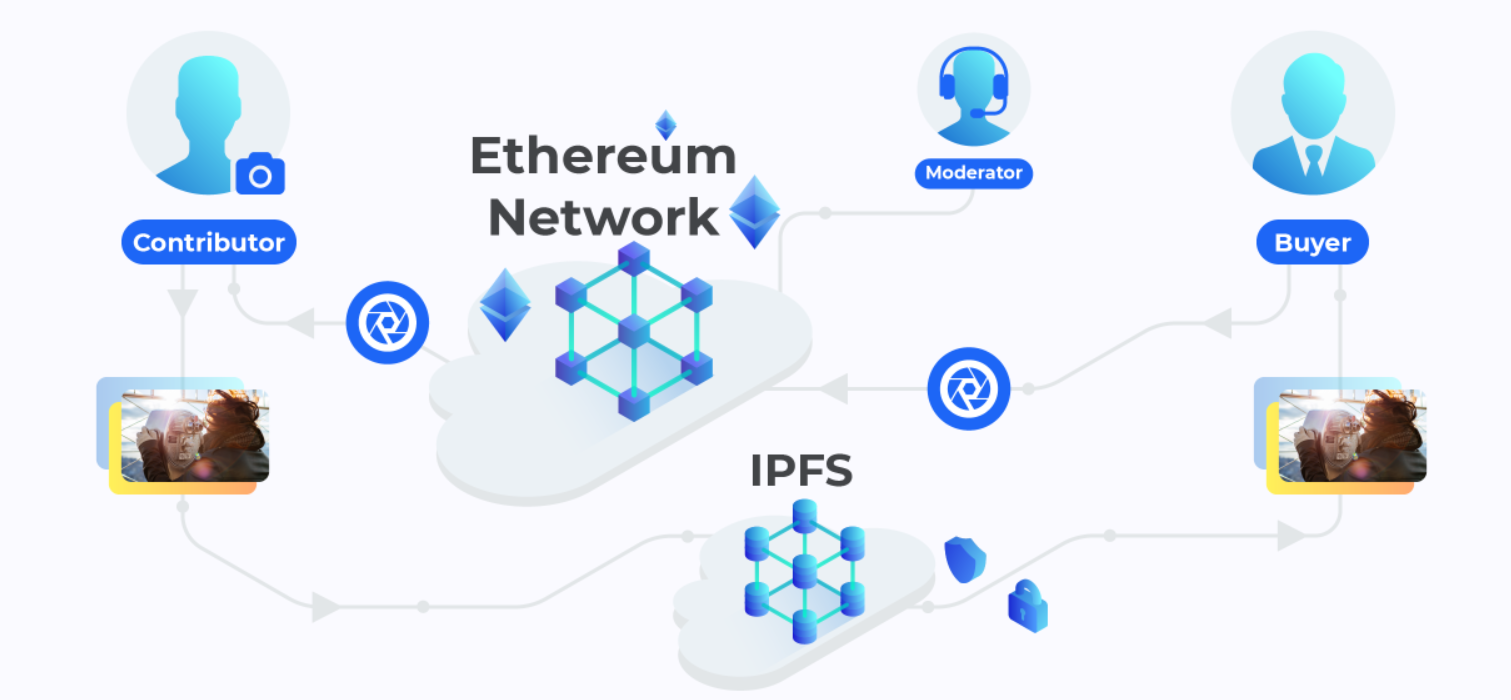 Simple and easy to use
Suitable for large number of transactions
Trustless buying and selling of digital art
Buyers pay less, while content creators earn more
Secure and decentralized storage on the IPFS protocol
Personal and novel Digital Copyright Chain to determine rights and ownership
Utilizing Smart Contracts and Machine learning most of the processes are automated
Fair reward distribution
Community oriented
How it works? Explained in less than 2 minutes
In the words of CMO, Haris Rana:
"Photochain has been designed and developed completely with the users in mind. The platform has rebuilt the entire concept of a photostock from the ground up, leveraging the power of blockchain technology in every step of the process. This leads to a seamless buying and selling experience to all users, where they can feel comfortable that their best interests are put first."
Photochain is the first platform that wants to fairly reward you for your work. They feel confident to take 10% of the $4 billion annual revenue of the stock photography industry - $400 million - and give this money to the photographers.
Main Features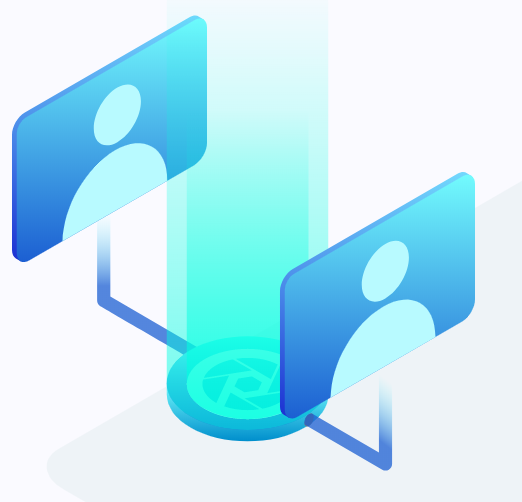 P2P Marketplace
Buyers and sellers can determine their own terms of sale, so they are allowed to trade directly with one another. Using blockchain technology to remove the need for cost of processing, Photochain guarantees photographers to receive 95% of the earnings from their works.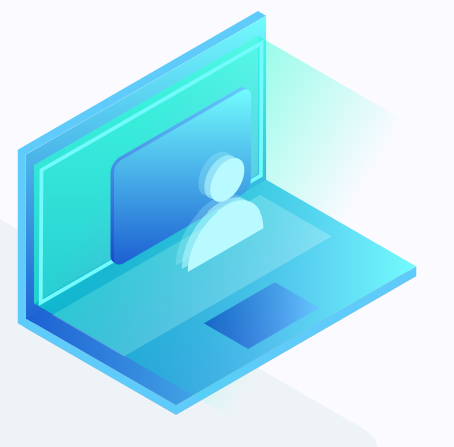 Easy Onboarding
A simple identity verification for all photographers. Unlike with traditional photostocks which require lots of prerequisites, a user can be actively selling work in minutes. The removal of prerequisites further allows the platform to be fully accessible and profitable to hobby, amateur and professional photographers alike.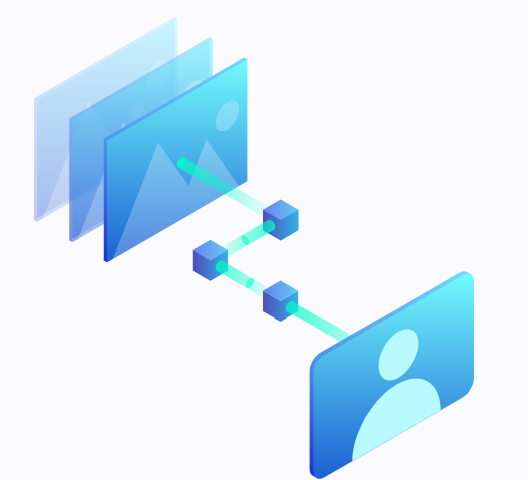 Digital Copyright Chain
Photochains decentralized database ensures each uploaded photo to be hashed into the blockchain and permanently linked to its owner. Because of blockchains immutability this link is impossible to be changed, removed or manipulated in any way. Any further uploaded image is hashed and compared to the existing DCC for copyright fraud. Additionally due to the permanent link, any misuse of the image outside of paid licenses is easily detectable.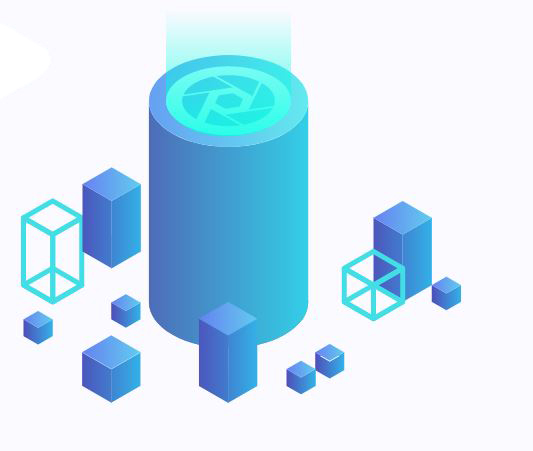 Crypto Economy
Photochain is helping to build a crypto economy, where we have more control over our data. A fairer economy where you are rewarded for your work. We believe photographers deserve fair compensation for their efforts and their creativity.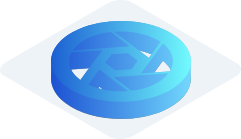 Photons
Are the fuel behind that allows simple and fast, secure, peer to peer transactions between content creators and buyers. They are also used as a mean of motivation and are given out to moderators and users when they reach 100 points in the ranking system. Meaning that Photons can not only be bought, but they can also be earned through various actions that help project grow.


Reputation & reward system
The system is put in place to motivate it's users and ensure self-sustainable development. Allowing it's users to earn Photons, build a reputation for themselves and instill more trust with the buyers and the Dapp.
The moderator gets one point for their contribution to solving one claim (+1)

For each sold image, the seller receives one point (+1)

The pictures of sellers are placed according to their ranks in the search results

An increase in ranking by one point (+1) corresponds to 0.1 PHT. Once the rank of the moderator has grown to 100 points, a payout from the reserve will take place, and the amount in PHT will be transferred to their wallet address
Conclusion
With its realistic use of blockchain technology, Photochain is solving stock photographies biggest issues and offers a straightforward, easy to use Dapp that has potential of reshaping the whole industry. And the best part about it is that you don't have to know anything abut blockchain technology or cryptocurrencies to participate and there is no entry barrier to get started.
Photochain has all the predispositions and momentum needed to distrupt the industry. The solution it offers is revolutionary and if photographers and buyers don't fail to recognize this opportunity I wouldn't be surprised to see Photochain being one of the top selling stock photography marketplaces of the future. The Dapp is currenty in beta phase but a demo is available for testing. When it goes live, mainstream acceptance will quickly follow as photographers will seek better ways of monetizing their content.
Photochain community on Steemit
Steemit is packed full of talented, professional and hobby photographers, some of whom earn a decent amount here, while others struggle and fail to get recognized. Making their posts quickly get lost in the crowd and covered up by the vast amount of new content published each second. Some of them might even stop producing content, forcing them to leave Steemit because of getting so discouraged and undervalued.
Together we will create the largest, photography community on Steemit of dedicated content creators and cryptocurrency enthusiasts. My vision is to help you get established as an photographer on Photochain and reward you for your efforts. This "support group" will strive to help photographers get recognized, not only by the Steemit community, but by potential buyers as well. Allowing them to monetize their content in a simpler, faster and fairer way.
Be amongst the first to join the and start earning Photons
In the upcoming week's, probably even as soon as next week I'll start two contests aimed to help build and support Steemit's Photochain community, where everyone will be able to contribute their work and earn some Photons for doing so. I also plan to get a community care bot to, just as Photochain does, fairly and equally reward all contributions to the challenge. A levelling system will be put in place to distinguish power users from those who just came in and made their first contribution, but everyone will get the same amount of Photons per contribution. Amount of contributions is directly correlated to the amount of Photons received, meaning that the more you are active in the community, the more Photons you will get.

To get a feel of the quality I'm hoping you can achieve, take a look at the pictures at
demo.photochain.io
I'm looking forward to sharing this journey with you and seeing how it evolves into something that could literally change your life. Because, if you can consistently put out quality work, you will be able to make a living on Photochain. I'm here to let you know about it and help you on your way of achieving financial freedom by doing something that you love.
Sounds interesting? Then don't miss out and follow up on my future updates on Steemit's
#photochaincommunity
Token Sale

Even though the ICO has already started, you can still be one of the first to get your hands on some Photons. Before investing you must understand that the Dapp is still in the development phase and needs your support to get to the finish line. By investing in the ICO you are putting your trust in Photochain and believe that they are on to something here, that they will deliver a working product ready to cause an earthquake in the photography industry and change it from the bottom up. Once and for all bringing equality and fairness for its users and profits to its investors.
Photochain Dapp is expected to go be released in 4-6 months after ICO completion and unlike most other projects, with their fairly simple use of the blockchain, this should be easily achievable. The next step of making this dream come to life is you, the community behind it. You are the driving force behind this project and only you can provide real value. Photochain acknowledges that and rewards you with something no other platform will give, 95% of the profits and a simple, easy to get into and use Dapp.